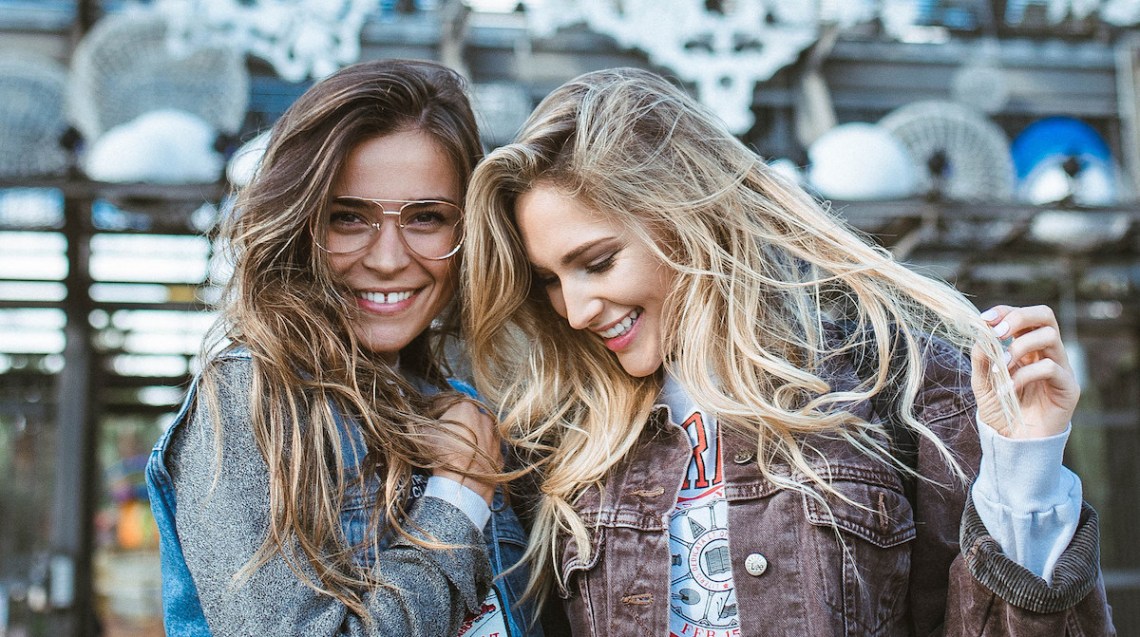 ---
1. PUT ALL YOUR SPARE CHANGE IN A JAR
"Put all your spare change in a jar."
---
2. WRITE A 'TO-DO' LIST
"Plan the next day before going to bed at night and write a 'to do list'. The next day before repeating the process review your to-do list. Sounds really simple, but it's a real procrastination buster."
---
3. CUT OUT THE SUGAR
"Stop drinking sugary drinks. It's a small change really. Just replace your coke with water. Man… the weight loss was more than expected."
---
4. EAT VEGGIES AND FRUIT
"Eating healthier. Include more veggies and fruit. Get rid of the fast food."
---
5. CHEW YOUR FOOD
"Chew your food. Digestion begins in the mouth with saliva, the more it breaks down before it goes in your stomach the faster it will be processed. Should say if you chew too much, you can make your jaw swore, but you would know if you are over doing it. That, and cut drinks with lots sugar in it, are easy, everyday ways to loose weight."
---
6. KEEP THE SAME SLEEP SCHEDULE
"Try to go to sleep at the same time every day and wake up at the same time as well."
---
7. EXERCISE
"Exercise for 30 minutes."
---
8. STRETCH
"Stretching! Start trying for your toe now, you'll be putting knuckles on the ground in a month or two. Really helps with circulation & posture."
---
9. MEDITATE
"Meditation. Without a single fucking doubt. Ask anyone who's done it or go look at the scientific research. Meditation will change the way you look at the world, yourself and the people around you. It will make you a more open, empathetic, calm and happy human being.
Start today. Get the Headspace app or read a book like The Mind Illuminated. Meditation is the answer for the question OP is asking."
---
10. WALK…
"Walk.
Find something cool or useful that's about a mile away, and go there every day. Should take you 20 minutes each way."
---
11. …BETTER YET, RUN
"Running. Get a good pair of running shoes and take off! You would be surprised how easy it is to run a 5k after a few weeks."
---
12. HYDRATE
"Drink a glass of water each morning when you wake up."
---
13. LAUGH AND SMILE
"Find something to laugh and smile at every day. It makes even a bad day better and improves your mood."
---
14. BE KIND
"Be kind to someone less fortunate than you without an expectation of anything in return. Big or small, helping others is the most therapeutic and rewarding thing I do in life. Keeps me in check with humility and reality."
---
15. BE NICE
"Say something genuinely nice to a loved one, colleague and stranger.
It'll really make their day."
---
16. IF IT TAKES LESS THAN TWO MINUTES, DO IT
"Live by the rule: if something takes two minutes or less to accomplish, just do it.
You'll notice how many things are really not that bad, but also how much accomplishing things is just a mental block."
---
17. CLEAN UP
"Keep your house clean, if you do it every day it won't be a big task and a clean environment reduces stress."
---
18. TRY TO GET REJECTED
"Try to get rejected once a day.
Not for anything in particular or even particularly important. You'll succeed less than you think.
Advice from an old professor. He was a photographer and would 'try to get rejected' getting into all kinds of cool places.
…he got into a lot of cool places."
---
19. DON'T DO ANYTHING AN IDIOT WOULD DO
"Following the words of fictional character Dwight Schrute:
"Whenever I'm about to do something, I think, "Would an idiot do that?" And if they would, I do not do that thing."
Craving a cigarette? Ask yourself the question.
Want to ditch class and stay at home? Ask the question.
Procrastinating? Ask the question.
Worrying about things you cant control? Ask the question
Self-sabotaging? Ask the question.
If an idiot would do that thing, don't do that thing."
---
20. WRITE ABOUT YOUR DEEPEST FEELINGS
"I just read about a couple of studies where they had subjects do expressive writing about traumatic experiences. This is writing about their deepest feelings about these things, rather than the objective facts of what happened. And I recall one group only did this for 15 minutes of the day, and they found a boosted immunity and people taking more positive action. One group was a bunch of people laid off without warning and over half found jobs pretty quickly where only around 20% of the control group did."
---
21. CLEANSE, TONE, AND MOISTURIZE
"Cleanse, tone, and moisturize.
I never wear makeup or used to use any skincare product and I would break out moderately all the time. My skin is very sensitive to everything and always gets itchy and irritated so I always stayed away from anything. Then I decided to look on Reddit and found Avene and slowly applied it more and more. Then I got into a routine and my skin is now 10x better. It's not flawless but so much better and not as many breakouts. It makes a big difference."
---
22. MAKE YOUR BED
"Making your bed!
It's the best thing to come home to."
---
23. LEARN A LANGUAGE
"Learning a language. Use a tool like Duolingo (free and has a mobile app), and just do 15 minutes or so every day when you wake up/before bed. I think if you stick with it and try to do at least one new lesson each day, you could easily finish an entire language course in a year. (I'm on day 563 of my streak, and have finished one course and am maybe 2/5 through another).
The other day I was reading someone's book over their shoulder on a tube journey, and it wasn't until I was halfway through a page that I realised I had been reading Italian. It was super satisfying, and made me feel especially proud of the progress I've made since day 1."
---
24. READ TEN PAGES
"Read ten pages of a book."
---
25. GET RID OF THE CLUTTER
"I'm a messy person.. always have been… not a hoarder but I definitely clutter stuff up. I try to spend ten minutes every day just cleaning something up and that goes a long way towards not being embarrassed to have people over."