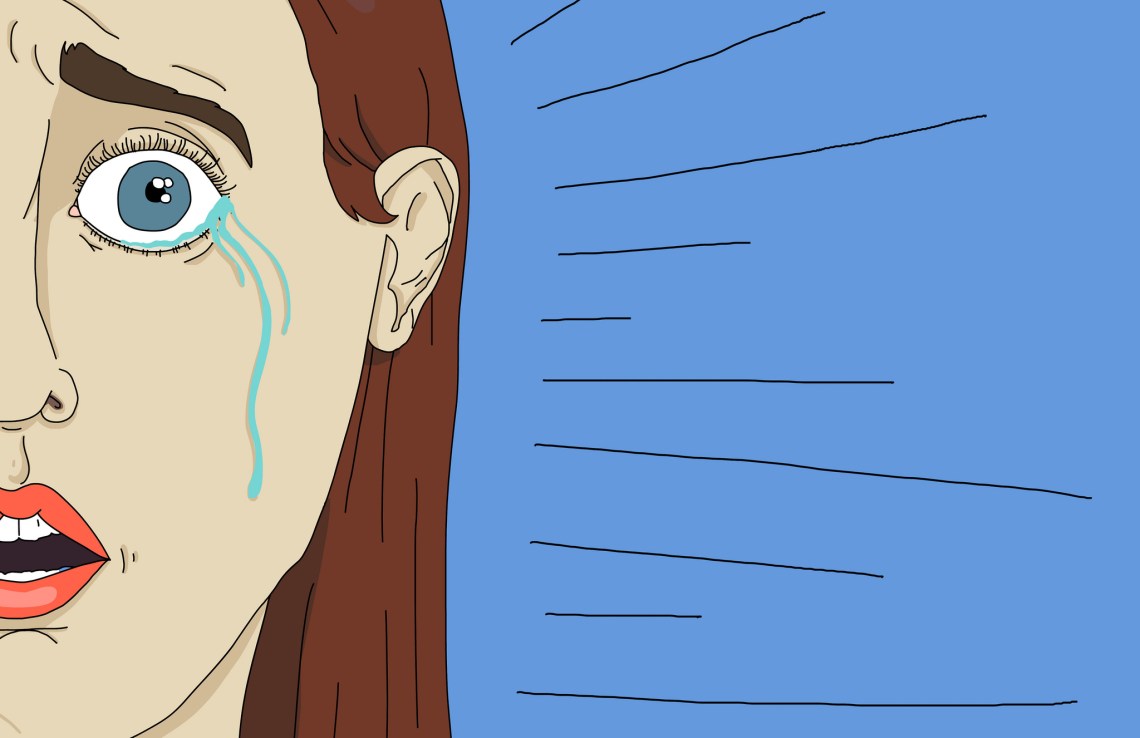 1. ANXIETY IS THE MOST COMMON MENTAL DISORDER IN THE USA
An estimated 40 million American adults suffer from some form of anxiety disorder—even more than those who suffer from depression. About one in every five adults and one in every ten children experiences some form of anxiety disorder. (source)
---
2. ANXIETY IS NATURAL AND EVEN HEALTHY—IN MODERATION
Every creature in the animal kingdom is hardwired with a "fight or flight" instinct—anxiety serves a useful purpose by warning us of danger and flooding the bloodstream with adrenaline and nonadrenaline. This is useful and can even save your life if, say, a bear is chasing you in the woods. The problem with anxiety disorders is that this "fight or flight" instinct is constantly triggered, even when there's no immediate danger. So rather than saving your life, it can cripple your day-to-day activities, your ability to work, and your relationships. (source)
---
3. THE SOCIAL COSTS OF ANXIETY ARE HUGE
Treatment for anxiety disorders cost the USA over $40 billion per year, accounting for nearly a third of the nation's total mental-health bill. And this doesn't count the lost productivity and damaged lives that result as a matter of chronic anxiety. (source)
---
4. ANXIETY MAY BE PARTIALLY HEREDITARY
A 2014 study found that one specific gene is linked to social anxiety disorder and panic disorder. Other research has found a connection between anxiety disorders and people who come from large families. (source)
---
5. LIFE EVENTS CAN TRIGGER ANXIETY
More than any other traumatic event, rape can trigger anxiety disorders—nearly two-thirds of male rape victims and half of female rape victims eventually develop PTSD. Other life events that are thought to be triggers for anxiety disorders include war, being assaulted, natural disasters, work stress, job changes, family and relationship problems, and the death or loss of a loved one. (source)
---
6. THERE ARE SEVERAL PHYSICAL CAUSES OF ANXIETY
An overactive thyroid and low blood sugar have been correlated with the presence of anxiety disorders. Caffeine and certain cold medications can also lead to or intensify an anxiety disorder. Social anxiety disorder has been linked to elevated cortisol levels in saliva. Studies also conflict as to whether low serotonin levels (which are also linked to depression) can cause anxiety disorders, or whether anxiety disorders can lead to low serotonin levels. (source)
---
7. THERE ARE SEVERAL PHYSICAL SYMPTOMS OF ANXIETY
Anxiety disorders manifest physically in a variety of ways, all of them unpleasant. Physical indicators include heart palpitations, dizziness, heart palpitations, shortness of breath, sweating, shaking, nightmares, irritability, muscle tension, sexual dysfunction, headaches, and nausea. (source)
---
8. THERE ARE SEVERAL ILLNESSES THAT CAN RESULT FROM ANXIETY
Anxiety can lead to a whole array of health problems. Among them are heart disease, respiratory ailments, high blood pressure, irregular heartbeat, infertility problems, acne, cancer, cirrhosis, irritable bowel syndrome, and even damaged brain cells. (source)
---
9. SOME GROUPS ARE MORE LIKELY TO SUFFER ANXIETY DISORDERS THAN OTHERS
Research has shown that women are twice as likely as men to develop chronic anxiety. White and Hispanic women are more likely than Asian and African American women to suffer from anxiety. Across the world, people younger than 35 are more likely to develop anxiety disorders than older people. Lesbian, gay, and bisexual people have a higher rate of anxiety disorders than heterosexual people. Being poor and/or recently divorced can also make someone more likely to develop an anxiety disorder. (source)
---
10. THERE ARE SEVERAL TYPES OF ANXIETY DISORDERS
One of the most prevalent types is Generalized Anxiety Disorder (GAD), which is characterized by excessive and unrealistic worrying for at least six months. It affects about six million Americans. Social Anxiety Disorder involves an intense fear of social situation and afflicts an estimated 15 million Americans. Panic Disorder is characterized by panic attacks and all the physical symptoms that come with it; it affects roughly six million Americans. Post-Traumatic Stress Disorder results from traumatic life events and is the only anxiety disorder that affects men and women equally. Other anxiety disorders include Phobias and Obsessive-Compulsive Disorder (OCD).
---
11. HERE ARE SIGNS YOU MAY HAVE AN ANXIETY DISORDER
Are you constantly besieged by worry, panic, and fear? Do you have trouble sleeping? Do you always feel restless or on edge? Having trouble concentrating? Are you irritable or constantly in a bad mood? Are you argumentative or pessimistic? Are you a perfectionist to the point where it causes you trouble in your day-to-day life? You may have an anxiety disorder, and it would help to see a professional. (source)
---
12. THERE ARE MANY TREATMENT METHODS TO HELP WITH YOUR ANXIETY
The array of proven effective treatment methods for anxiety disorders include:
• Talk therapy, whether with a psychologist, a friend, or a support group
• Medication, including SSRIs, beta blockers, and benzodiazepines such as Xanax
• A healthy diet that includes fresh fruit, whole grains, vegetables, and lean protein
• Meditation, exercise, and yoga.
There's no need to suffer the agony of chronic anxiety forever. If you suspect that you have an anxiety disorder, consult a professional and start living fully again!