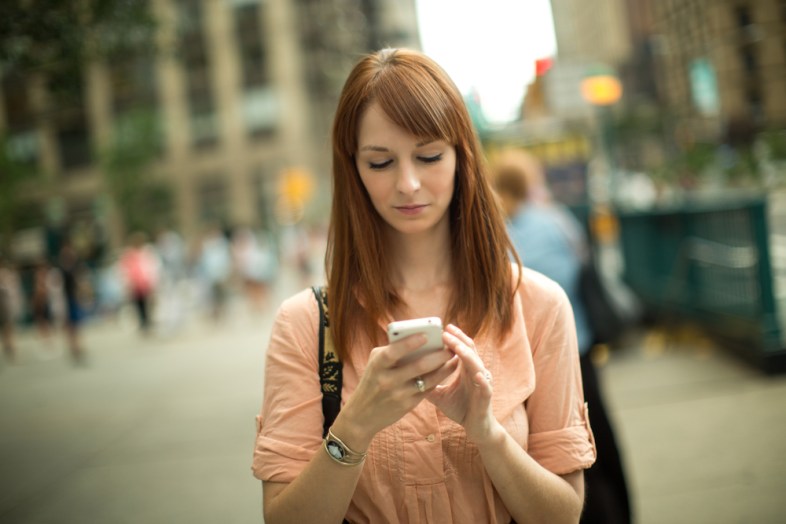 Unless you're a drone who accepts free advertisement that's thrust upon you, you've probably considered re-appending every email you've ever sent from your iPhone.
"Sent from my iPhone." Really? Isn't that a little too corporate? Why not end an email with a quality signature line, an inspirational quote, or some wickedly random anecdote? In case your wheels need a little nudge, here are 37 great signatures that are all better closers than "Sent from my iPhone."
1.
If you're reading this, Gary Busey has refused to release me from his sex dungeon, where he is also limiting my food rations and regularly stirring my waste bucket with his ring finger.
2.
Sent from behind a comically large Cheesecake Factory menu.
3.
…and I still can't figure out which Spice Girl I want to impregnate.
4.
A life without regrets is not funny.
5.
Proud Father. Fearless Christian. Avid Sponge Painter.
6.
Sent while talking to a Bob that prefers to be called a "Robert."
7.
Sent this when I should've first checked the popcorn in the microwave, by the time you get this, I'll be eating shitty, burnt, low-butter Redenbacher.
8.
Sent while contemplating existentialism beneath a bronze panther statue.
9.
Sent from a raven-haired lady in a full body stocking.
10.
Sent from my anniversary edition Trapper Keeper.
11.
Sent from yours truly, Kenny McRhino—Bingo Hall Seduction Artist.
12.
Sent from a Young Christian Hip-Hop Jamboree.
13.
Sent from my Linux.
14.
Sent from a treehouse built for cats, built by cats.
15.
Sent from a convention where we discuss the oscillating libido of lowland gorillas.
16.
Sent from my Panda saddle. Ride Panda, RIDE!
17.
Sent from Io, Jupiter's only moon that isn't a poseur.
18.
Sent from a floating canoe display at REI.
19.
Sent from beneath a roving pile of aphids.
20.
If you can't be a king, be a ruler. If you can't be a ruler, be a yardstick.
21.
What we do in life echoes on Facebook and Twitter.
22.
Sent from my Christian Slater "Fanporium."
23.
Sent from an undersized defensive end who can't stop reliving his glory days.
24.
Sent from the vacuous plot line of an Adam Sandler movie.
25.
Till next time, friend. Now if you'll excuse me, I must get back to Diddy Kong Racing.
26.
Sent from the beige bra section at Target.
27.
Sent from the fetal position.
28.
Sent during a noteworthy slurp of GoGurt.
29.
Telepathically transmitted from my space cloud hovering above Xanar.
30.
Sent from Rob Riggle's giggly underpants.
31.
Sent from my tender heart in a blender while I watch it spin 'round into a beautiful oblivion.
32.
Sent from my Zombie bunker in northeast Ohio.
33.
Sent from the bottom of yet another Peach Bellini.
34.
Sent from Kirstie Alley's volatile waistline.
35.
Sent with the intention of your retention of this extension of hypertext protocol.
36.
FUN FACT: Penguins have knees.
37.
Sent from my house, where no one is around, and I may take off my hairpiece. If I wanted to. And not that I did. And not that I have a hairpiece or a toupée or a dome rug or anything like that…know what? Never mind what I just typed…just move on to the next email or get back to Pinterest or Ello or whatever the hell it was that you were doing before reading this hopeless abomination of a signature line. Thank you. Good night.