Dreamgirl: Noun; One's ideal vision of a female companion.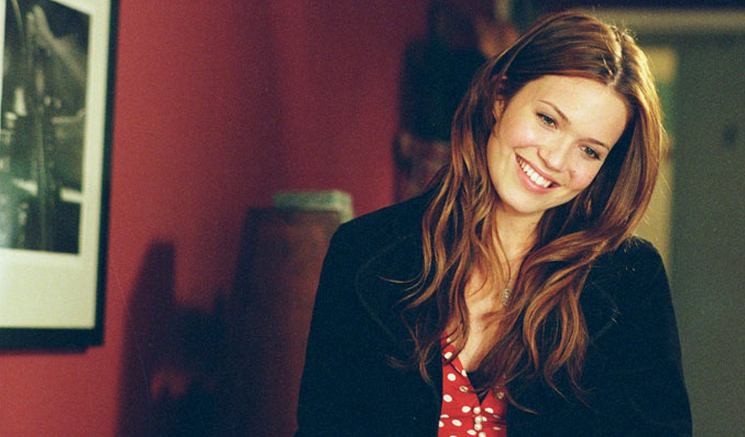 Doug, 26
"My dream girl would be a girl who has a sense of humor, likes country music, and doesn't mind being a model for my photography. She would have a great personality while not being one of those high class girls that needs a lot of maintenance."
Sean, 32
"My dream girl does not live on this planet."
Kevin, 36
"My dream girl consist of a pretty girl of course, who loves to laugh a lot. Has a sense of humor and doesn't take life so serious. She would be athletic (take care of herself). Being spontaneous is a plus too."
Michael, 36
"When I see my dream girl I envision sunshine. Opening my eyes in the morning and seeing a radiant smile. I see a supportive best friend and someone I can rely on and be present for as well. I see someone who is full of life and passion. Someone who doesn't get discourage during trying times and finds the good in everything. I see a woman that I can lock eyes with across the room and we can share the same thought without sharing a word. A woman of great virtues to pass onto our children. And a woman that I can sit next to when we're older and laugh at all the great moments we shared throughout our years."
Joe, 30
"My idea of my dream has changed all through the years. When I was in high school it was the "popular" girl with the hottest body, just purely physical (immature I know). The more mature I've become, you realize that there is much more to a woman and I stress the word WOMAN. A man wants a woman in their life, not a girl. A woman is someone who has morals, cares for other people, and someone you can count on no matter what the circumstance. My idea of the perfect woman is someone with a great sense of humor, has great family values, strong willed/minded, has the same lifestyle and career goals as I do. Be able to talk and communicate on a very open level without being criticized. Most importantly, a positive attitude and makes the best of every situation with poise and determination."
Gil, 40
"I always thought I'd meet and marry someone who no matter what would always have my back as I hers. A couple is a union that has ups and downs. It's the downs, which everyone goes through, that really defines a couple. I look at my mom and dad and no matter what the argument or hick up is, at the end of the day their love for each other and their common goals to foster a loving environment for their kids prevailed. I may be gullible to think that these relationships are unicorns; that they don't exist. But I won't stop believing."
John, 25
"My dream girl is a girl that accepts me for who I am, we don't necessarily have to have everything in common, I actually prefer for us to have our own hobbies but be supportive of one another. Most importantly a strong personality that our relationship would be complimenting each other's lifestyles more than dependent."
Kyle, 24
"A smart with a college education, very nice and loving. Puts my needs before hers and will do anything to make me happy. Has a good moral background and has family values. Wants to have kids and a family. A girl who will always appreciate what I do for her no matter how little or big. About 5'2 115 pounds. Goes to the gym and stays fit. Has a toned body. Nice breasts like a c cup. Perfect white teeth and amazing smile. Loves to dress up and wear heels."
Matt, 25
"My "dream girl" is not a girl at all. She is a woman who knows what she wants and isn't afraid to approach a man that she finds attractive. Her confidence is clearly evident without being overly cocky. This woman needs to have ambition and motivation towards a goal she wants to achieve in her life. She is independent and can take care of herself but not shy about asking for help should she need it. She appreciates the little things that I do for her and is sensitive to that fact that a man needs her to lean on from time to time as well. Physical attraction is obviously important but certainly isn't the deciding factor. Last but absolutely not least, LOYALTY and TRUST is a must. If I need to be concerned about what she's doing while she says she's out with her friends then that is a major turnoff. Likewise, I need to be able to have my time with my friends or even by myself without being interrogated about every detail in a hostile m anner. Respect, loyalty, trust and the ability to just simply enjoy each other's company even if we are doing nothing but sitting at home alone is all I could ask for."
John, 39
"My dream girl is a woman that is devoted, loyal, understanding, caring, and not boring… I'm an easy guy to get along with. I want a women who is spontaneous and pretty much cool with doing things that I like, well, things we both like. I want a women that doesn't mind staying in and cuddling watching a movie. Must like football!"
CJ, 22
"My dream girl. I'm a brunette guy so let's just get that out of the way. She has to be athletic as I've always been into athletics and never plan on stopping. She would be intelligent and be successful by herself because she's worked hard to be. She would have an incredible sense of humor because let's be honest, who wants to have to be serious all the time? I like a girl who doesn't mind drinking a beer once in a while and can let loose with her friends or my friends as well without having to be the center of attention all the time. She's gotta be happy to have my attention. Trust is a huge thing, and if something is wrong she would be able to communicate that. None of that silent treatment crap. I like someone who I can be adventurous with, someone who would want to experience the world with me. Lastly and fairly important, she has to look great without makeup. That may seem shallow, but no one wants to wake up next to a mons ter every morning!
Joseph, 24
My dream girl would have to be smart and have a job that she loves. Loves animals more of a country girl but when it was time to go out she looked amazing someone that both of us could just be our self's around. A girl that likes hunting fishing boating and likes going away and relaxing. Wants a family and likes being with family on Sundays"
---
"Being a Dream Girl is never going to be about what you look like or how much you weigh. After all, our physical appearances are just reflections of our inner worlds. What makes you a Dream Girl is your emotional sensitivity, your self-awareness, and your ability to communicate who you are effectively and compassionately in the world." ―Jennifer Elisabeth