Merrill is a three-year-old Pitbull and Taco is an 8-year-old Chihuahua and they lived together at Rocket Dog Rescue. While there, Merrill had to have a surgery to save his life and during that time Taco wouldn't leave his side. That's how they became best friends but when it came time for one of them to be adopted, it was Merrill that was chosen.
But when it came time to actually take Merrill home it quickly became obvious that he wouldn't just leave Taco, her best friend who'd never left his side. Just like before, whenever they'd had to be separated for any reason, Merrill and Taco cried for each other.
Here's how Rocket Dog rescue described the bond between these two:
These two love each other more than any bonded pair the shelter has ever seen. They cry when they leave each other's side. This dynamic duo has lost their family, their home, and now we can't let them lose each other!
So, what was to be done?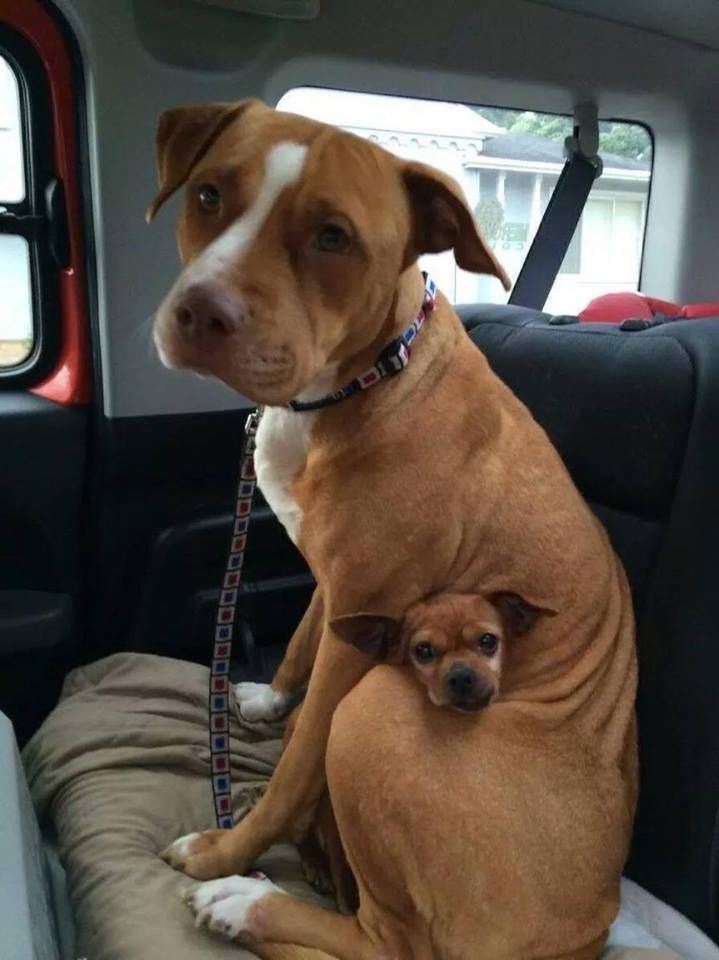 Adopt them both! Now Merrill and Taco will spend the rest of their lives together with a family that loves them and understands that some bonds shouldn't ever be broken.