Your loved ones deserve to hear how much they mean to you. You should send them a touching love message whenever you get the chance to remind them they've been on your mind. You don't have to write a long love letter and send it through the mail. You can send a short love message over the phone. Or you could send a long love message through email. Either way, make sure whatever sweet message you send comes straight from the heart.
If you can't find the right words to tell your partner you love them, borrow some of these love sayings and love messages:
Love messages for your boyfriend:
1. I can't wait until the day you switch from being my boyfriend to becoming my husband.
2. You're everything I ever wanted in a man — but never knew I needed.
3. You're so handsome. I can't believe I get to call you mine.
4. I feel like nothing bad can happen when I'm being held in your arms.
5. You're the only one in the universe who makes me feel this comfortable, understood, and safe.
6. I'm never going to stop loving you. You're stuck with me forever.
7. You've given me so many reasons to smile — and that's just today.
8. I've stopped being so scared about the future because I know you'll catch me when I fall.
9. Knowing you're proud of me is better than any other prize.
10. You've stolen my heart and I don't want you to give it back.
11. I suddenly understand what all those love songs and sappy poems are about.
12. My heart is tattooed with your name. There's only enough room for you.
13. Falling in love with you has helped me fall in love with myself.
14. I wish I was a better writer so I could craft a love poem about how much you mean to me.
15. You have my whole heart and you always will.
16. When I count my blessings, I never forget to count you.
17. I know this is real love because you haven't left my mind since we've met.
18. You've given me more joy in the short time we've known each other than I've felt in my whole life.
19. You make my heart stop beating and cause my breath to catch in my throat.
20. Thank you for being my best friend in the entire world.
21. I don't know how to repay you for all the beauty you've brought into my universe.
22. I love you too much to describe. It's impossible to put the feeling into words.
23. Every time I wished on a star, I was wishing for someone like you to enter my life.
24. When I stare into your eyes, I see our future.
25. I hope our children take after you. I hope they're even half as perfect.
26. You're my true love, my soulmate, my reason for breathing.
27. I never believed in fairy tales — until you walked into my world.
28. Sweetheart, my life has been so much brighter since you've entered the picture.
29. You are my sunshine. You bring me hope on my darkest days.
30. No one can compare to you. You're one in a million.
31. I feel the most like myself when we're together.
32. You bring out the child in me. You make me feel more alive than I have in years.
33. I swear to tell you every secret, to trust you with every word.
34. Nothing could pull me away from you. You will be mine forever and always.
35. I'm thankful to have someone like you in my life, who tries so hard to give me the world.
36. I couldn't have done better. You're incredibly far out of my league.
37. You make me believe anything is possible. You give me faith in myself. 
38. The most beautiful sunset, or a sky filled with stars, has nothing on you. You are the most gorgeous thing my eyes will ever see.
39. You have such a kind soul.
40. I love your strengths and your flaws. I'm proud to be with you at your high points and your low points.
41. We can weather any storm. We can survive any hurdle. As long as we're together.
42. I've never met someone as incredible as you. You completely caught me off guard.
43. I never knew what love felt like until you wrapped your arms around me and squeezed.
44. I've never trusted anyone with my heart except you. I know you'll keep it safe. I know you would never hurt me.
45. You are my prince charming. You are my fairy tale brought to life.
46. My heart beats harder when you walk into a room.
47. You make me excited for tomorrow and thankful for yesterday.
48. You bring me more happiness than I ever thought possible.
49. I want to marry you. I want to stay with you forever and a day.
Ideas for a sweet love message to send a man or woman:
50. I can't picture a life without you. It would be the darkest timeline.
51. You're the cutest human on the face of this planet.
52. I didn't know what real love looked like until I met you and everything fell into place.
53. Every second without you feels like an eternity.
54. You make me want to become a better person.
55. You're the biggest blessing in my life.
56. There's nothing more important to me than your smile.
57. You give me butterflies for all the right reasons.
58. I hope you never forget how much you mean to me and how much I appreciate everything that you do.
59. Your love makes me feel like the luckiest person in existence.
60. Your beauty outshines the morning sun.
61. I can't get enough of you. I want to spend every waking second together.
62. You're the one thing I don't want to lose.
63. It doesn't matter how many times we argue or disagree because you'll still always be the right one for me.
64. You are my future.
65. There's nothing more exciting than feeling your eyes on mine.
66. I have built a home for you in my heart — and I hope you stay.
67. I can't stop thinking about your sweet lips pressed against mine.
68. No one could ever replace you. No one could even come close.
69. It feels impossible to love you more, but every single morning, it happens again.
70. You've made me feel worthwhile and loved, and for that, I cannot thank you enough.
71. You have such a good heart and I feel honored that you've chosen to share it with me.
72. You get my heart racing and my adrenaline pumping. Being with you is the most thrilling part of my day.
73. I can't remember what life was like without you. Probably because it was nothing compared to this.
74. I've given you my heart, my time, and my effort. If I had anything more, I would give that, too.
75. Your love is the only thing I need. It powers me through my worst days and makes my best days even brighter.
76. You're my best friend, my teammate, and my lover. It's a perfect combination.
77. I've been waiting my entire life for someone like you.
78. You bring me so much laughter and joy and love. I couldn't ask for anything more.
79. You aren't perfect, but you are always trying hard to better yourself, which is as close to perfect as a human being can get.
80. I don't regret a minute of our time together. I cherish every second.
81. I could get lost in your eyes. I could drown in them.
82. I'm so proud of everything we've accomplished together. We're so much better when we have each other.
83. Seeing you sad ruins my day, but seeing you happy gives me a smile that lasts for hours on end.
84. I can't stop thinking about our future together. We're going to be the most adorable old couple.
85. I've felt so much better since I've had you in my corner to cheer me on.
86. Life would feel meaningless without you. Happiness would feel impossible to reach.
87. My favorite color is the color of your eyes.
88. I want to dance with you on our wedding day — and every single day leading up to that milestone.
89. I never pictured myself walking down the aisle until you walked into my life.
90. We've been through a lot together, but we'll get through so much more. I'm not going anywhere.
91. Every single love song I hear is about you.
92. Thank you for reminding me I'm worthy of love and attention and respect.
93. I've never loved anyone else with the intensity that I love you.
94. You make me smile. You make me laugh. You make me remember to enjoy living life.
95. I would lose my mind without you. I wouldn't be able to think straight.
96. No matter what you do, wherever you decide to go, I will always have your back. I will always support you.
97. I believe in soulmates now, because you're definitely mine.
98. I can never say those three little words enough. I love you, I love you, I love you.
99. You helped my heart heal from the pain of the past. Now, it's finally whole again.
Love messages for your girlfriend:
100. Our love story is greater than any novel, movie, or poem.
101. You're the most beautiful woman I've ever seen.
102. I miss your sweet lips on mine.
103. From the moment I first saw you, I knew you were going to hold a special place in my heart.
104. This feeling I have for you is incomparable.
105. I don't need a picture of you in my wallet because your picture is always in my heart.
106. You're my greatest comfort. You make me feel calm when my world is spinning.
107. You're an inspiration to me. Your strength gives me strength.
108. My love for you grows stronger each and every day.
109. I love you is an understatement, but I don't know what other words to say to describe how much you mean to me.
110. We're the perfect pair. We fit together like a glove.
111. Every second with you feels like a dream that I never want to wake up from.
112. You've brought so much beauty into my life — and I'm not just talking about your gorgeous face.
113. I never thought I would find a woman like you. I mean it when I say I consider myself the luckiest man in the world.
114. Even after all this time, you still take my breath away.
115. No one could bring me more happiness than you've brought me. It's impossible.
116. It's a privilege to call you my girlfriend — and one day, it will be a privilege to call you my wife.
117. I can't believe I've found someone who gets me as well as you do. Thank you for being my best friend.
118. I can't count the number of reasons I love you because they're infinite.
119. No one makes me laugh as hard as you do. You bring me so much joy.
120. I wouldn't trade your love for anything. It's my most prized possession.
121. My heart stops whenever you say my name.
122. I used to be scared about what the future held, but I'm not scared anymore, because I know you'll be there with me.
123. Whenever I'm with you, I wish I could stop time, so we were never apart.
124. I hope you'll grow to see yourself the way I see you. Beautiful and strong.
125. Your imperfections make me love you even more. Nothing about you turns me off.
126. You're my partner in crime. I never want you to leave my side.
127. You make me feel like I can accomplish anything. I know you'll always be on the sidelines, cheering me on.
128. I can't name the prettiest thing about you — because every part is beautiful.
129. I can't wait until I can stop calling you my girlfriend and start calling you my wife.
130. My heart only beats for you — and it's going to stay that way. Forever.
131. I'm so thankful the universe brought us together.
132. Everything has changed since I've met you. I've become so much lighter, so much stronger.
133. You give me the courage to chase after my dreams. You make me believe I have what it takes to succeed.
134. My love for you is unbreakable. Nothing can tear us apart.
135. I will love you forever, darling. I will go to my grave whispering your name.
136. I promise to be the reason for most of your smiles and none of your tears.
137. Your beautiful smile lights up the entire room.
138. You're the only thing on my mind. You make it hard to focus on anything other than you.
139. I wish we met sooner. I regret every second spent without you.
140. You're so beautiful. I can't wait to make sweet love to you later.
141. I want to call you my bride. I want to vow to spend forever with you.
142. Life is confusing, but you're the one thing that's always made sense.
143. We belong together. We can accomplish such great things together.
144. My only fear is losing you, because that's the only hardship I would never be able to get over.
145. It's impossible to stay sad when you're in the room. You make every tear vanish.
146. I can't promise you the world, but I can promise you forever. I can promise you everything I have to give.
147. I don't believe in soulmates, but I believe in us. We will last. We will endure.
148. This world is a mess, but we're pretty close to perfect. At least we have our love.
149. Thank you for never giving up on me. Thank you for seeing the good in me before I saw it myself.
Romantic texts to wish her goodnight:
150. I'm going to bed with a smile on my face because I'm thinking of you.
151. I'll see you in the morning, darling. Until then, I'll be dreaming of you.
152. I hate saying goodnight to you. I want to stay awake so I still have you.
153. You're the last thing on my mind every night before I fall asleep, and the first thought in my mind every morning.
154. I hope you have a good night, my love. I'm going to miss you. Even a few hours is too long without you.
155. Honey, you need to get out of my head so I can get a little sleep.
156. Good night. I hope your dreams are as sweet as you are.
157. If you were here with me, I would be keeping you up all night.
158. My bed is lonely without you. Maybe we could fix that sometime soon?
159. I wish I could stay up all night talking to you, but sadly, I have to get some sleep.
160. I'm going to send you a playlist to help you fall asleep. Then we can listen to it at the same time and feel like we're together.
161. Goodnight, my love. My dreams will be nothing compared to my reality with you.
162. My bed is big enough for the two of us, so why aren't you here with me?
163. I should probably be asleep right now, but I just wanted to tell you I love you one more time.
164. It's hard to sleep when I'm so excited about seeing you tomorrow.
165. You should really get some sleep. You must be tired after running through my mind all day.
166. I hope I dream of you tonight and hope I'll see you in the morning.
167. Sweet dreams. If you have nightmares, you know who to text.
168. The stars look beautiful tonight, but I'd rather be staring at you.
169. I hope you dream about me tonight. And every other night until our wedding night.
170. There's no reason to wish you good night because I'll be seeing you in my dreams.
The best romantic love quote to use in a love text message:
171. You must have cast a spell on me because I keep falling more and more in love with you.
172. When we met, I had no idea how long our love story would last. I'm so glad we worked out so well.
173. You're the most breathtaking person in every room. No one else can even begin to compare.
174. You might not see yourself as perfect, but you're the perfect person for me.
175. My life would be incomplete without you by my side.
176. I could live without you, but I would never put myself through that much misery. I'll stand by your side forever instead.
177. You are my wildest dream come true. There's nothing more I need now that I have you.
178. I thought love was overrated until I fell for you — and I'm never looking back.
179. When we kiss, it feels like I'm floating.
180. I love you. And I love us.
181. You're the only one for me. I hope you realize that.
182. I don't know what I did to deserve you, but I hope I never lose you.
183. There's nothing that makes me happier than seeing your beautiful smile.
184. Every little thing you do turns me on. You can do no wrong in my eyes.
185. Fairy tales must not be fake because you're my prince charming.
186. I can be my weirdest self around you, which is the best gift you could ever give me.
187. The little moments we spend together mean everything to me.
188. I'm so excited to embark on new adventures with you.
189. You're my happy place. You bring me the peace I've been craving.
190. The first time we met, I knew you would become an important part of my life, and I was right.
191. Thinking about you keeps me up all night.
192. Whenever I'm with you, I forget about my problems. All I can think about is you.
193. I'm completely and utterly in love with you. There are no stronger feelings than the feelings I have for you.
194. I forget how to breathe whenever you press your lips against mine.
195. I always wake up smiling — and you're the one to blame.
196. There aren't enough roses in the world to express my love for you.
197. You've turned my life upside down — in the most exciting way.
198. It's your fault I can't focus. I can only think about how much I miss you.
199. When I hear your voice, it feels like I'm home.
200. You're so close to perfect that it's scary.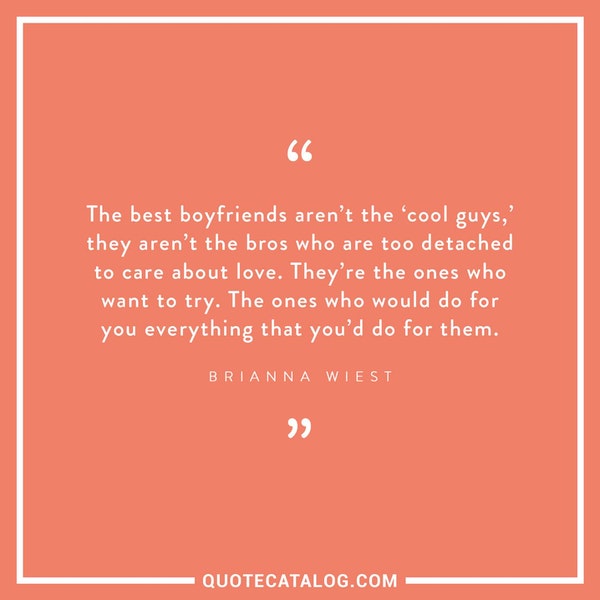 Love messages to send in a good morning text:
201. I hope your day is as beautiful as you are, darling.
202. Every morning I wake up and thank the heavens because you're in my life.
203. I can't wait to see you later today, sweetheart. You're the best part of every single day.
204. I woke up with a smile on my face because I get to see you later.
205. The mornings are the worst part of the day — unless I'm waking up next to you.
206. I wish you were snuggled up next to me in bed right now. I want to count your heartbeats.
207. I hope you have a lovely morning and an even lovelier afternoon.
208. You look so beautiful in the mornings. And evenings. And nights.
209. Waking up without you is the only bad part of our relationship. The rest is perfection.
210. Good morning, sexy, I wish I could see your bedhead right now.
211. I want to roll over and feel you in bed beside me. It's not fair that you're so far away.
212. One day, we're going to wake up in bed together. In a home that we've built together.
213. Good morning, beautiful. I hope you slept well.
214. My morning coffee isn't going to wake me up as quickly as a kiss from you would.
215. I wish you were under the covers with me. You're warmer than any blanket.
216. I can't wait to see you later, sweetheart. I'm counting down the minutes until you're in my arms again.
217. Our date tonight is going to be amazing, so I hope you're prepared to smile wide.
218. It's so much easier to roll out of bed when you're waiting for me in the other room.
219. I would give anything to share a room with you. To share a life with you.
220. Simply seeing your name pop up onto my phone brings a huge smile to my face.
221. I wish you were with me in bed. I wouldn't even mind if you hogged all the covers.
222. My mornings are never as bright when you're not within sight.
223. You make me feel warmer than the sun outside my window.
224. I want to watch every sunset with you — and every sunrise.
225. I'm greedy because a night with you is never enough. I want you in the mornings, too.
226. You make waking up in the morning worthwhile.
227. I wish we were together right now, but you're worth the wait. I would wait a lifetime for you.
228. I'm getting out of bed right now but can't wait to get you back in bed tonight.
229. I wish I was kissing you awake right now.
230. Wake up soon. I can't go much longer without hearing from my favorite person!
Short messages to express your love:
231. I wish we were cuddling.
232. Your eyes light up the room.
233. My lips are missing yours right now.
234. I can't get enough of you, darling.
235. Your laugh is my favorite sound.
236. I'm so proud of you, baby doll.
237. I love you is putting it simply.
238. You make me want to grow and change.
239. My heart is bursting with love for you.
240. I never knew a human could be as cute as you.
241. You're the whole package. You're everything I wanted.
242. You impress me every single day.
243. You never fail to bring a smile to my face.
244. Thoughts of you keep me going, even when things are hard.
245. Thank you for taking a chance on me.
246. I will never stop making you feel special.
247. Your face belongs in a museum.
248. You couldn't look bad, even if you tried.
249. You're worth all the effort.
Love messages to send your soul mate on Valentine's Day:
250. Happy Valentine's Day to the best thing that ever happened to me.
251. Every day feels like Valentine's Day when we're together.
252. It's the best day of the year. I can't wait to celebrate with you later.
253. I love you every day, but on this special day, I hope you feel it in your bones.
254. You are my forever Valentine.
255. Happy Valentine's Day to the sweetest human in my world.
256. I want to spoil you rotten. I want to make you feel the power of my love.
257. I miss you every single day, but today is going to be so much harder without you.
258. You're my everything. Today. Tomorrow. And every day.
259. You take my breath away, Valentine. There's no one more handsome than you.
260. I always thought this holiday was pointless, but I've been looking forward to it ever since we've met.
261. Thank you for another year of treating me right.
262. I can't wait to spend the rest of my Valentine's Days with you.
263. It wouldn't be Valentine's Day without a kiss from your sweet lips, so you better get over here soon!
264. Valentine's Day is just like every other day — because you always shower me with your love.
265. I don't need a present today. Spending time with you is more than enough.
266. I would do anything for you, my Valentine.
267. I couldn't ask for a better valentine than you, baby.
268. Chocolates and flowers are nice, but being your person is so much sweeter.
269. Valentine's Day is a special day — but so is any other day I get to spend with you.
270. I want to be your Valentine this year and every other year for the rest of our lives.
Examples of a romantic love message or romantic quote to use:
271. When you fall, I promise I will catch you. I'll never leave you hanging.
272. You changed my mind about a lot of things. Most importantly, you made me believe soul mates exist.
273. I don't regret my past mistakes because they eventually led me to you.
274. You will always have me in your corner. No matter what happens, I'll be there.
275. We're going to grow old together. And we're going to look adorable doing it.
276. Life can't get any better than this. You've helped me achieve true happiness.
277. No matter how much the world changes, one thing will remain the same. My love for you.
278. I don't consider myself a romantic, and yet, I would cross oceans for you.
279. You've melted my cold, icy heart. You've made me believe in real love.
280. I hope the way we feel about each other today lasts forever and a day.
281. Your love has made me a stronger person. It has changed me for the better.
282. I don't need riches. I only need your arms wrapped around mine.
283. You're my last and only love. There's no one else built for me.
284. You're such a cutie pie. I wish you saw that when you looked in the mirror.
285. You're the best partner. Not only are you beautiful on the outside, but you have a beautiful mind, too.
286. You're like another organ. I can't survive without you.
287. I'm so happy you've allowed me into your life, and into your heart.
288. It doesn't matter whether we're together or apart. You're always the only one on my mind.
289. My main mission in life is to make you as happy as you deserve.
290. Our love is strong enough to outlast the sun.
291. Love was a meaningless word until you walked into my world.
292. Nothing makes me prouder than calling you mine.
293. I didn't know how much joy my life was missing before we met.
294. It's a privilege to call you my best friend.
295. I will choose you every single day for the rest of our lives.
296. My heart does a dance whenever your face pops into my head.
297. Thank you for teaching me what it means to love someone fully.
298. You're more beautiful than a flower and more stunning than the sun.
299. Forever isn't long enough. I want you in my arms for even longer.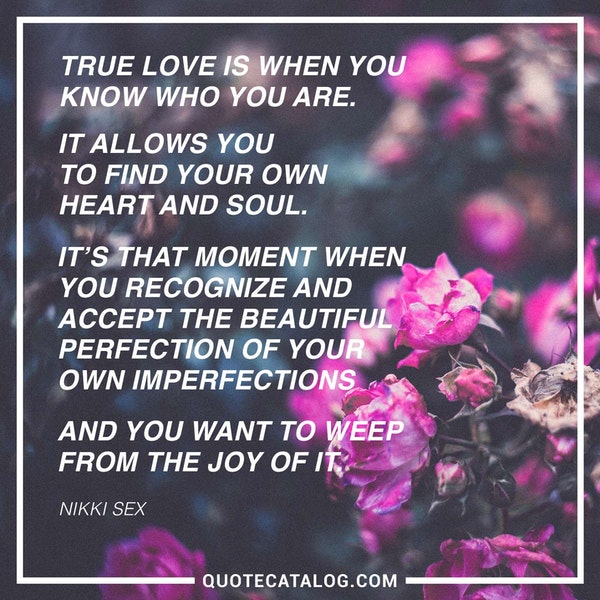 Romantic love messages to wish them a happy birthday:
300. I hope you feel loved and appreciated on this special day.
301. It's your birthday, so I hope you're ready to be spoiled rotten.
302. Happy birthday to someone who makes me feel loved, respected, and adored every single day.
303. I have so many surprises waiting for you. Get here soon so we can start celebrating!
304. You're so special to me and you deserve a special day.
305. Your birthday candles won't be able to light up the room as much as your smile does.
306. We made so many special memories last year and will be making plenty of more this year.
307. I'm going to text your parents to thank them for creating my favorite person to ever exist.
308. Your cake could never be as sweet as you.
309. I love your birthday because I have a good excuse to shower you with love.
310. I hope you spend the whole day smiling, baby. You deserve the perfect birthday.
311. I can't wait to celebrate this birthday with you — and every other birthday for the rest of your life.
312. You're another year older and a whole lot hotter!
313. Your birthday only comes once a year, but I hope you realize how much I love you every single day.
314. I would do anything for you. Today and any other day.
315. I hope this is your best birthday yet, baby.
316. Congratulations to your mom for making the best baby ever!
317. Your birthday should be a holiday because it's the most important day of the year.
318. Happy birthday to the sexiest person on the planet. Maybe even the galaxy.
319. You being born changed my life — in the best way possible.
320. It's your birthday but I feel like the lucky one because I get to spend the day with you.
Ideas for a romantic message to send on a random day:
321. Can we cuddle for 48 hours straight this weekend? Please?
322. I have big plans to seduce you the next time I see you, so get ready for plenty of kisses.
323. Talking to you is the best part of my day, even if we're hardly saying a word.
324. I fell hard for you. And I wouldn't have it any other way.
325. Our time apart is only temporary. I'll see you again soon, my love.
326. I will keep your heart safe. I will never cause you harm.
327. You make my heart sing. I've never been happier than I've been with you.
328. I believe this love will last a lifetime because I believe we belong together.
329. You're my greatest weakness, but you're also my greatest strength.
130. Seeing your name on my phone makes my day. I hope it's the same when you see mine.
331. I can picture us together forever. I don't see an end in sight.
332. You make my heart happy. You make me forget it's been broken before.
333. No one else's love story compares to ours. We have everyone beat.
334. Thank you for loving me the right way. Thank you for treating me so well.
335. I miss feeling your hand locked in mine. I miss knowing you're sitting there beside me.
336. I love you more than pizza, more than ice cream, more than fries.
337. When I close my eyes, all I see is you, sunshine.
338. My idea of happiness is you, me, and a king-sized bed.
339. You're an angel on earth. You're almost too good for this world.
340. You complete me. You make my heart feel whole.
341. Loving you is like breathing. It's impossible to stop.
342. Whatever you need me to do, I'll do. No hesitation.
343. I am yours. Forever and ever. Never doubt that.
344. I want to hug you and kiss you and show my love without words.
345. You bring out my soft side. You make me want to be a better human being.
346. When it comes to love, I never understood what all the fuss was about. But now that I have you, I understand perfectly.
347. You make me believe in magic. You make me feel like I'm walking on air.
348. I'm so lucky to experience life alongside you. You're the best teammate in the world.
349. I miss kissing your lips and holding you close. I need to see you soon or I'm going to explode.
350. My love for you will never die.