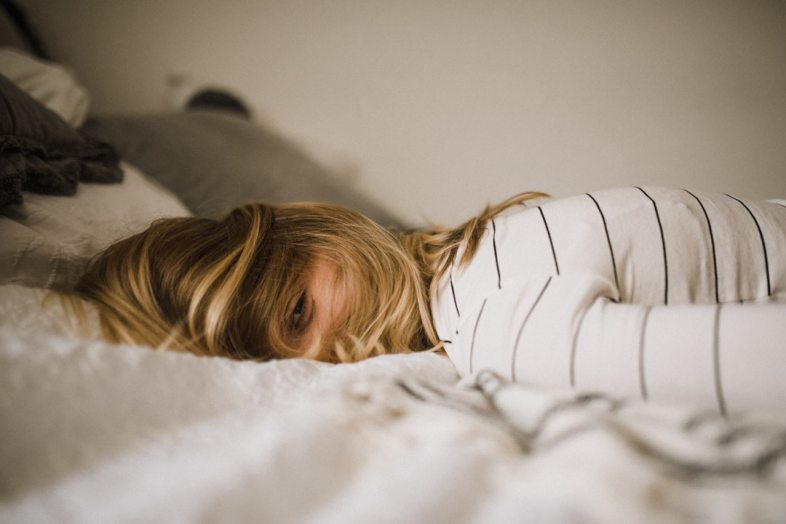 While you were sleeping or enjoying your weekend and holiday like a normal person, tens of thousands of Redditors were following the below saga of infidelity as user 'MyLifeSuxNow' (MLSN) provided the play-by-play of discovering his wife of 8 years was sexting with another man, hiring a private investigator, and then coming to a horrible realization of infidelity that's worse than anything he could have imagined.
Beginning on Friday, MLSN discovered naked pics were being handed back and forth between his wife and someone named Zack but instead of confronting her about it he decides that it's better to figure out who Zack is and catch them together. In the meantime, he spends the next morning watching her as her phone dings over and over indicating she's getting texts and when he goes to check her phone while she's in the shower he discovers it's been locked with a new passcode.
See the whole sordid tale below:
TIFU ["today I fucked up"] by reading my wife's text messages. She's cheating on me
TL;DR: My wife is cheating on me as evidenced by filthy text messages, I know but she doesn't know that I do. My sister in law might be in on it too. Where do I go from here?
My wife (Jenny) and I have been married for 8 years. We met when we were 22 and we had both just graduated from university. It's been great so far, we haven't had a huge argument where we've had to separate for a period of time or anything like that. Also, we have given each other our passwords to our phones and personal emails.
Well, Jenny was sleeping this morning and my brother shot her a text. My brother's wife (Carly) and Jenny are planning on going out of town for a get-away while my brother, I, and some friends are going to watch football on Sunday and hang out during the weekend. He was asking Jenny to text Carly on his phone because Carly dropped her phone in the toilet. My brother and Carly were basically sharing phones for the time being till she gets a new phone.
I decided to open up the phone and reply something stupid and funny in order to embarrass Jenny. So I opened up the iMessage app and went to read their previous conversation to see what was happening, so I could tell a relevant joke. 2nd to the top of the list of conversations was a chat with a guy/girl named Zack. I didn't know who Zack was, but the most recent thing he sent her was "<3 gn". I was curious, so I put off replying to my brother and opened up Jenny and Zack's chat.
To my horror, there was sexually explicit talk of what he wanted to do to Jenny when she "crawled up next to his sack." What a filthy beast. I scroll up, and there are multiple nudes from both of them waiting for me to discover. Most of them are dated sometime between 1-4am (usually I'm sleeping then, smart.) so I knew she was obviously trying to hide it from me.
I realized my wife is cheating on me. I took a moment to realize that this was the end of our marriage. All of our happy times, our foreign trips, and our romantic nights must have meant nothing to her. I put the phone down and went to the bathroom to freshen up while Jenny was still sleeping.
I carry on with my day, make breakfast and wake her up. While she was sleeping, her phone went off 7 times (yes, I counted) and they were good morning texts from Zack and a confirmation to see if she was still visiting him this weekend.
She went to the bathroom and I heard her phone vibrate loudly since it was placed on the bathroom countertop. I heard the sounds of typing, and the send button. This happened 3 times while she was in there. As she was coming out, I quickly went downstairs to pretend like I was doing nothing out of the ordinary. We eat, she goes to take a shower and I try to open up her phone.
Jenny changed her phone password. I must have been acting a little weird/distant, or she thought it was time to secure her phone since we've been so comfortable around each other for the past few years. I tried to open up her Facebook and email, but the passwords to those were changed as well.
Jenny has gone out with some "friends" tonight. She thinks she lost her phone. Nope, I stole it before she left so I could try and break into it. I went through a massive hassle to unlock her phone but I finally did it. She's cheating on me. They talk about sex positions they want to try, how far Zack can shove his cock down her throat, and one short conversation about meeting up this weekend. My bitch sister in law Carly must be in on this.
I've erased all trace of me breaking into her phone. I don't know what to do now. Jenny is cheating on me but we've had no major problems in the time we've been together. We still have sex 4-5 times a week and I make her cum a couple times during each session; we still go out on dates and cuddle sometimes when we're home. I don't get it. She's on birth control since I told her we should wait a little bit before we have kids thank god. We're both fit and still attractive I guess so it isn't about looks. I have a bigger penis than the other guy if that's what she desires. I don't mean to compare it's just primal instinct fighting over a mate.
CLICK BELOW TO NEXT PAGE…