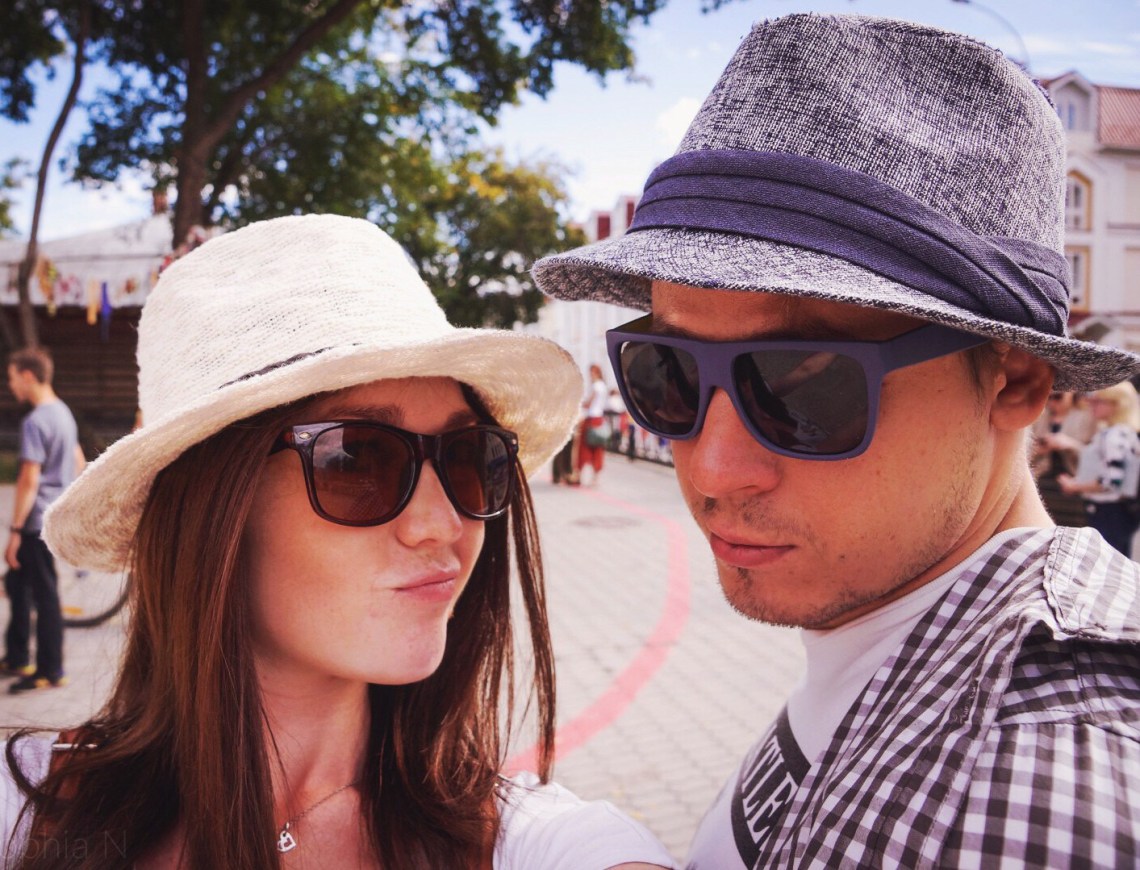 You know me. When my birthday rolls around, you never have to ask me what I want, because you're able to find the perfect gift without any of my help. And one day, when we get engaged, I won't have to pick out the ring like most women do, because you know my taste. You know what I like. You know me.
I'm not selfish when it comes to you. I know you need time to see your friends. I know you need time to focus on your career. I never ask you to take time away from work for me, and you never ask me to take time away from my writing. You encourage it. We encourage each other. I want you to reach your dreams and you want me to reach mine.
I'm constantly trying to improve myself and you're doing the same. I don't want our relationship to fail, because I'm too stubborn to work on the things that hurt you. I'm trying my best to be the girlfriend that you deserve. I'm trying my best to avoid fucking this all up.
I trust you. I don't have any reason to snoop through your phone or wonder if you're secretly cheating. I don't have any reason to accuse you of not caring about me or not loving me. I know that your feelings for me are as strong as the feelings I have for you. No doubt about it.
I focus on the good in you. Whenever I run into a friend I haven't seen in a while, and they ask about you, every word that comes out of my mouth is positive. When I think of you, my brain doesn't snap back to the memory of our latest fight. I think of our museum dates and our sexy quickies and our family outings. I never dwell on one bad memory when there are millions of amazing ones.
We make "sacrifices" for each other, but they don't feel the least bit like sacrifices. If I want to watch Big Brother, you'll let me, even though you think reality TV is trash. If you want to watch hockey, I'll let you, even though I couldn't care less about sports. But neither of us whine at the television. We enjoy watching it together, because we're together, and that's all that matters. We can make anything fun.
You're my best friend, so there's more to our relationship than sex and dinner dates. You can make me laugh without even trying. You know all of my favorite songs and movies. You remember every story I've ever told you about my childhood. Even more importantly, you can stand me when I'm at my weirdest, when I'm loud and hyper, a side of me that most people never see.
I can imagine a real future with you. Whenever we talk about where we want to get married or where we want to live in ten years, we aren't talking hypothetically. I genuinly see myself living in a house with you, wearing a band on my ring finger. I see us falling asleep in the same bed and waking up to the same alarm for the next fifty years. I see us together forever.
And I see us happy.