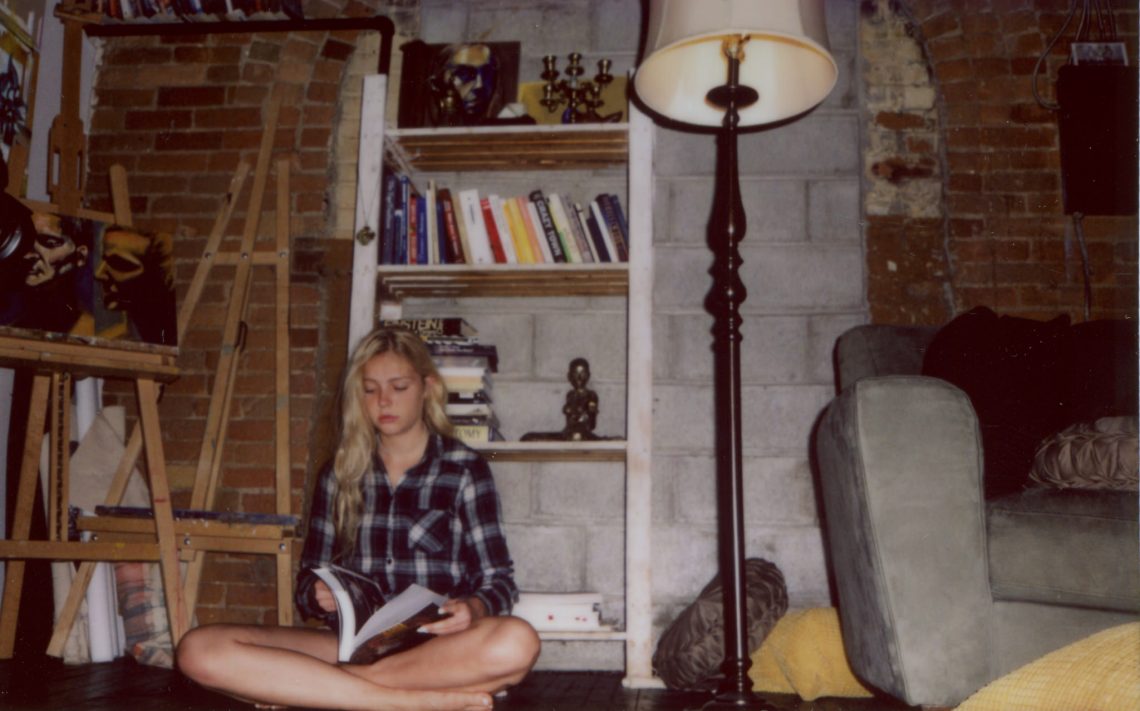 Aries: March 21st – April 19th
You need some more adventure in your life, which is why you should pick up a copy of the bestseller, Ready Player One, by Ernest Cline. It's about a boy who enters a contest that takes place inside of a virtual world. There are a shit ton of video game references hidden inside of this novel, but you'll be able to enjoy it, even if you've never picked up a controller in your life. 
Taurus: April 20th – May 20th
You have patience, which is why you'll enjoy a long, intricate novel like 11/22/63 by the great Stephen King. Even though it's over 1,000 pages long, it's worth the read. It tells the story of an English teacher who ends up traveling through time, back to the 1900s. Even though his mission is to prevent the assassination of President Kennedy, there's a lot more to the story than that, so you'll love the book even if you aren't a history buff.
Gemini: May 21st – June 20th
Some days, you walk around with a spring in your step. And other days, you're in a rough and tumble mood. That's why you should be able to relate to the main character in The Girl On The Train by Paula Hawkins. She has a mood that changes as quickly as the weather. Plus, she's a pretty unreliable narrator, so if you're a fan of books like Gone Girl, then you're going to enjoy the hell out of this one. 
Cancer: June 21st – July 22nd
You're family oriented, so you might as well read a book that your little cousins (or future child) will love as much as you do. That's why you should try reading The True Meaning Of Smekday by Adam Rex. The animated movie Home, starring Rihanna and Jim Parsons, was inspired by the novel. It's much more entertaining than you'd think. You'll actually get some belly laughs out of it. 
Leo: July 23rd – August 22nd
You always speak your mind, so after you read The Straw Men by Michael Marshall, you're going to have some very strong opinions. To sum it up, the book is pretty much about a serial killer. However, some interesting points are brought up that are meant to make you see the world with a new, sinister point of view. It'll definitely spark some conversations, and since you love to talk, this is the perfect story for you. 
Virgo: August 23rd – September 22nd
You have a good memory and are skilled at putting pieces together, which is why you should read The Stranger by Harlan Coben. It revolves around a man who receives shocking news about his wife from a complete stranger. Since you're as clever as they come, you should challenge yourself to see if you can figure out what's going on with that stranger before everything is revealed to you. 
Libra: September 23rd – October 22nd
You can be quiet and shy, just like the main character in In a Dark, Dark Wood by Ruth Ware. It's about a woman who is forced to leave the safety of her apartment and travel to a secluded house for her ex-best friend's bachelorette party. Everything seems to be going decently, until she wakes up in a bed the next morning with no memory of what happened–except, that someone is now dead. 
Scorpio: October 23rd – November 21st
You're a sexual creature. That's why you should read something like Big Rock by Lauren Blakely. It's more of a romance than a piece of erotica, but there are some pretty sexy bits thrown in that'll make you want to masturbate. Basically, it's about a man who is forced to fake a relationship with his best female friend. You can probably guess how it will end, but the funny, sultry way it's written makes it worth the read. 
Sagittarius: November 22nd – December 21st
You're a philosopher. You need to read a well-written book that'll make you think. That's why you should try The Grownup by Gillian Flynn. Like all of Flynn's books, the story has twists that'll make your head spin. But the book is short, so impatient signs like you won't have to worry about spending days reading it. It'll be over in a flash. You'll be left wishing that there were more pages.
Capricorn: December 22nd – January 19th
You need to get in touch with your emotional side. To learn that it's okay to cry when you're upset and yell when you're pissed. That's why you should read a depressing novel, like Me Before You by Jojo Moyes. It's a romance about a woman who gets a job as a caretaker for a paralyzed man who is confined to a wheelchair. If you think it sounds like a tear-jerker now, wait until you actually read it.
Aquarius: January 20th – February 18th
You're artistic, which is why you'll appreciate a book that's written in a unique way, like S. by J.J. Abrams. It contains a story within a story, and has that House of Leaves feel to it. So if you're in the mood to buckle down with a book that'll take you a little while to figure out, then you should pick up a physical copy of this one. Buying the Kindle version just isn't going to cut it.
Pisces: February 19th – March 20th
You have a silly side that needs to be let free. That's why you should read a horror/comedy like John Dies At The End by David Wong. Some parts are laugh out loud funny. Some parts are dead serious. Some parts are flat-out disgusting. Everything you could ever want is hidden inside of this weird-ass story.