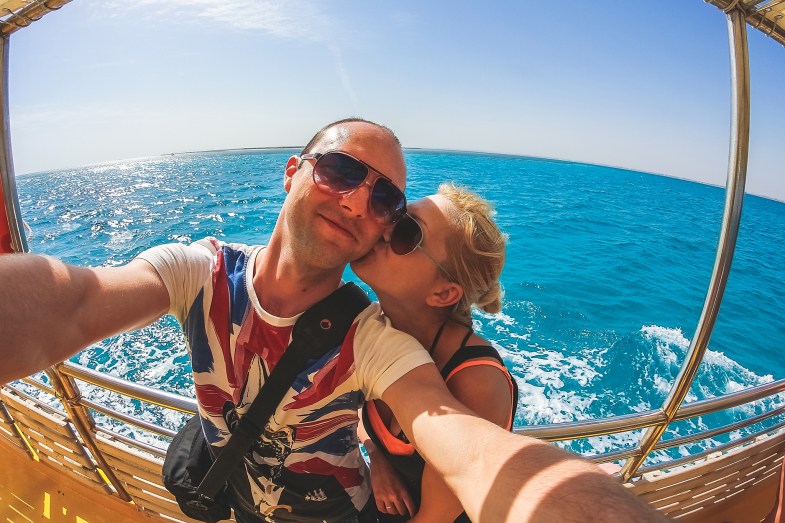 1. Cuddle on the hood of your car while gazing up at the stars.
2. Take a bubble bath while listening to soothing music and sipping out of wine glasses.
3. Cover the bed with rose petals and then make love on top of them.
4. Carve your initials into the trunk of a tree.
5. Take a gondola ride through the water.
6. Kiss on the top of a ferris wheel.
7. Splurge on a three course meal at a five star restaurant.
8. Rent a hotel for a night, even if it's right next to your house, so you can slip into the hot tub together.
9. Fill the dinner table with roses and candles, and then make a delicious meal to go with them.
10. Go horseback riding.
11. Kiss in the rain.
12. Have a picnic in a secluded area of the park, complete with champagne and your favorite chocolate.
13. Walk around a museum while holding hands and sharing kisses when no one else is looking your way.
14. Take a hike that ends at a waterfall that you can admire.
15. Take a romantic getaway to see the Eiffel Tower or the beaches of Hawaii.
16. Browse through a bookstore and pick out a novel that you can take turns reading.
17. Go to a karaoke bar and sing the sappiest duet that you can think of.
18. Get dressed to the nines and attend a wedding.
19. Climb to the top of your building and have drinks on the roof.
20. Hold hands while you go iceskating.
21. Take corny pictures in matching sweaters for your holiday cards.
22. Take a kissing selfie in front of something you thought you'd never see, like the Grand Canyon.
23. Create a scrapbook that contains all of your precious memories.
24. Take a long walk on the beach.
25. Go on a scavenger hunt around town.
26. Buy tickets for a romantic cruise that'll give you a chance to reconnect.
27. Visit an animal shelter and adopt a puppy together.
28. Watch the sun rise or set while relaxing at the beach.
29. Take a hot air balloon ride, and kiss while you look out at the beautiful scenery.
30. Write poetry for each other.
31. Find a drive-in movie theater and make out in your car while the film plays.
32. Watch the most romantic movie that you can find on Netflix.
33. Take a boat ride, so you can look out over the water like Jack and Rose.
34. Feed each other your overpriced dessert from across the table.
35. Take a dance class, so you know the proper way to slow dance on your wedding day.
36. Go camping, so you have an entire forest to yourselves.
37. Take a carriage ride during winter, when the snow is falling down around you.
38. Bake dessert and get into a flour fight like the couples you've seen in movies.
39. Take a tiny weekend getaway to a bed and breakfast.
40. Fall asleep beside a fireplace.
41. Drive around town at two in the morning, just for the hell of it.
42. Revisit the spot where you first kissed.
43. Go house hunting, even if you can't actually afford to buy your own place yet.
44. Sing each other to sleep.
45. Ride around town on a motorcycle.
46. Go to a wine tasting, so you can act like you're two classy adults.
47. Get tickets for a concert, so you can hear the band play "your song" live.
48. Go on a double date to get brunch.
49. Kiss underneath fireworks.
50. Slow dance when there's no music playing.