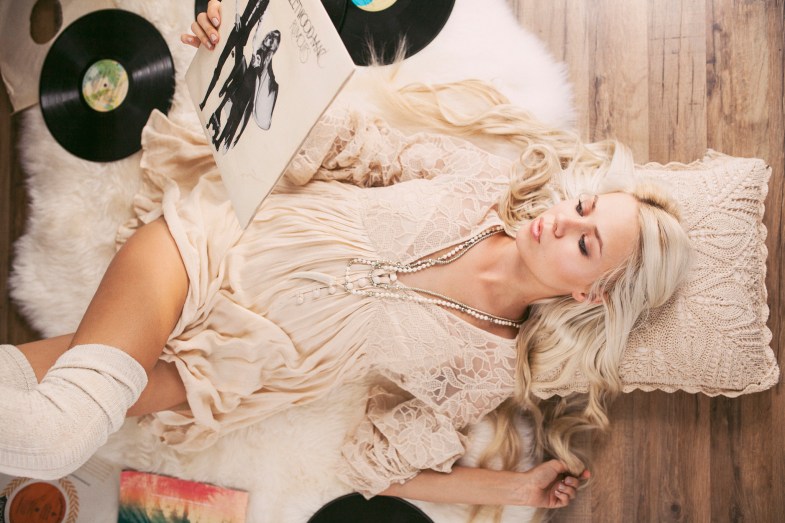 1. Visit an escape room, where you and your date will have to put your heads together to solve a puzzle and escape the room. There's one in NYC with an '80s theme and another with a Victorian theme.
2. Visit the Medieval Times dinner theater, where you'll get to watch two knights battle each other on horseback while you eat a four course meal served by wenches.
3. Take dance lessons, but instead of learning how to bump and grind, learn the foxtrot or the jitterbug. If you can't afford actual classes, then there are plenty of tutorials on YouTube that will give you step by step instructions.
4. See if you can find a drive-in movie theater nearby. If there aren't any around for miles, check out your local colleges. Most of them will erect screens in their parking lots during special occasions to create that drive-in movie feel.
5. Browse through the record store. Or, more realistically, go to the mall and visit FYE or Barnes and Noble. They carry a large selection of vinyls you can look through.
6. Put on your retro clothes and have a black and white movie night. If you're not actually interested in old films, there are some shows, like The Walking Dead, that occasionally play their episodes without color.
7. Visit the arcade, where you can challenge each other to skee ball and air hockey. You might even spot a photo booth inside, which means you two can take lovey dovey photographs to hang on your mirror.
8. "Go parking." Basically, all you have to do is find a nice secluded spot on a hill or overlooking the water, and then make-out after parking your car there. It's what your ancestors did.
9. Visit a themed diner. There's one in Disney World called the 50's Prime Time Cafe that'll make you feel like you've traveled through time. Even if you can't find a themed restaurant in your neighborhood, you can probably find a diner that still has a jukebox inside of it.
10. Head to an ice cream shop, but instead of loading up on soft serve, buy a milkshake and stick two straws in it. There's nothing more retro than that.
11. Instead of going ice skating, slip into some spandex, throw your hair into a ponytail, and skate around a roller rink while holding hands.
12. Find a bar or a dance hall that has theme nights, where they hold disco nights or sock hops. When all else fails, you could always throw a party of your own and tell your friends to come dressed to fit a particular decade.
13. See a Broadway show, like Grease or Hamilton, because they'll make you feel like you're a part of the past.
14. Go bowling or play mini-golf. If you have couple friends you enjoy spending time with, you can even ask them to tag along, because sporty dates make for great double dates.
15. Visit a carnival, where you can win each other oversized teddy bears and kiss on top of the ferris wheel. If you get lucky, there might even be a tunnel of love ride for you to try.