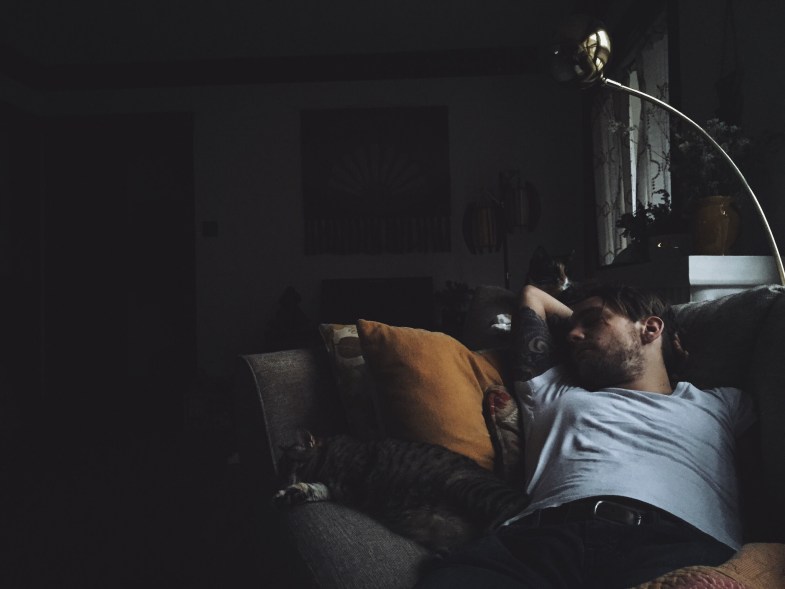 I'm sick of seeing you for a few hours during the day and driving back to my empty apartment with half-closed eyelids at night. I'm sick of lugging my laptop back and forth along with my hair curler and phone charger. I'm sick of not being able to wear certain outfits to work, because I left them in your closet. And I'm sick of leaving my precious pets alone at my place, because we decided to spend the day at your place.
At first, living apart from you was logical. Now, it's an inconvenience. But what's even stronger than my hatred for how stressful our separation has become is my desire to wake up next to you every morning.
I want to live with you, so we won't feel the need to fill every moment with adventure to make sure we don't waste what little time we have. So we can just lounge around and read on opposite ends of the couch without saying a word. So we can spend the entire day in bed, alternating between snoring and screwing.
I want to live with you, so I won't have to miss out on an entire day with you when I get stuck at work a little later than usual. I'll still be able to see you, because you'll be there when I walk through the door, ready to kiss me and cuddle me and end my night right.
I want to live with you, so you don't have to comfort me over the phone when something goes wrong. Instead of sending silly emojis or listening to my choppy voice over shitty service, you'll be able to walk up to me and hold me in your arms as my tears stain your sweatshirt.
I want to live with you, so I can get to know you even better than I already do. So I can see what you're like the moment you get crushing news or when you catch a commercial for a new show you're excited to see.
I want to live with you, so we have more opportunities to have sex. We won't be limited to late-night hours when your roommates are asleep. I'll be your only roommate, so we'll get to fuck when we want, where we want.
I want to live with you, so we can chat about our weird dreams over breakfast. So we can flip through the channels while we're crunching on cereal and end up watching crappy cartoons, because nothing else good is on.
I want to live with you, because I don't need snow or traffic or construction work to ruin our date nights. If we were living under the same roof, there would be no excuse for skimping on affection. We'd get all the attention we needed, because we'd be together more than we'd be apart.
But most of all, I want to live with you, because living apart from you is no longer an option. Because I'm ready to say goodbye to my past and start my new adult life, and that life involves you.