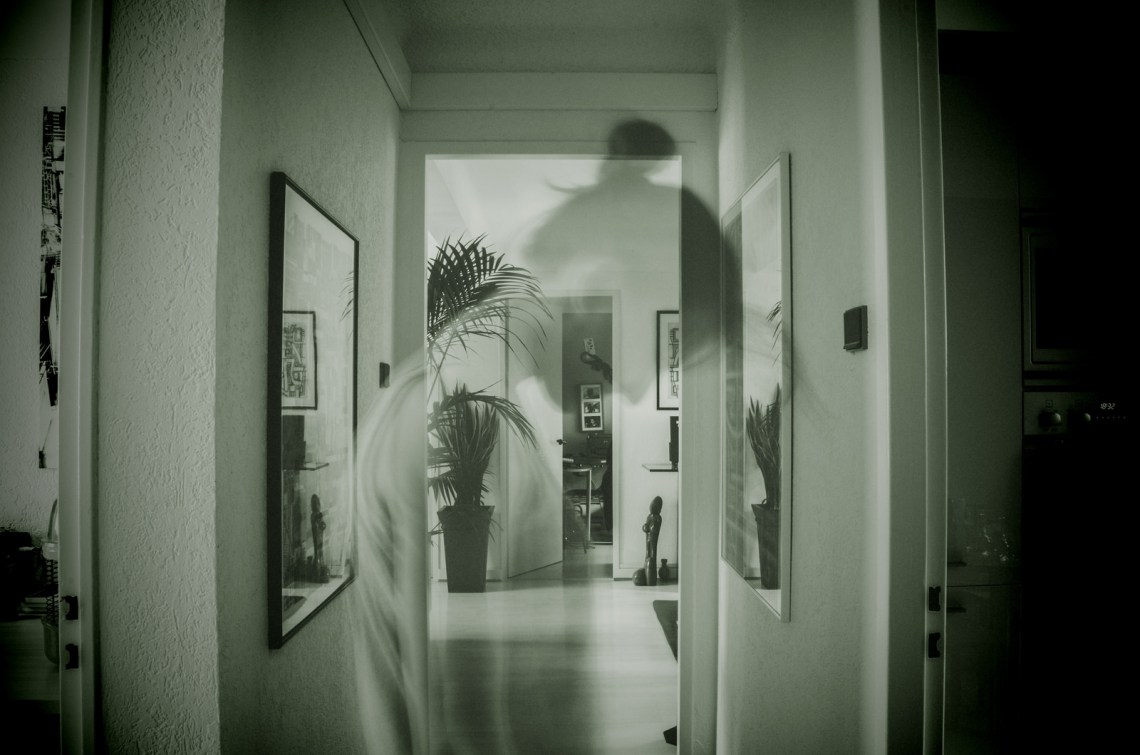 1. Grim Reaper From The 70s
Intensive care nurse here: I have many stories ranging from sheets being ripped apart, to old women in rocking chairs, but the one which 'haunts' me is the time I think I actual saw the grim reaper. It was 1999 late in the day, it was summer and turning dark in a busy 12 bedded ITU, in London. I was in charge and at the nurses station, there were a few people milling around, but less than during the day. I looked up to see this man opening and coming through the double doors into the unit. What was so striking about him were his clothes. He looked like he had been picked straight out of 1974 and dropped in 1999. He was wearing brown cord flares, the platform shoes men wore then an orange, yellow and brown check shirt with a cream and brown patterned tank top, over the shirt. He was white with shortish brown hair (not quite 1970's) and about 30 years old. He walked calmly (like he did this all the time) towards a bay of patients. Not recognizing him and knowing he wasn't a relative of other health care person, I said 'Hello, can I help?' He looked at me directly, nodded as if to say 'Hello' and carried on walking. I watched him and he stopped at the end of a patients bed and turned to look at them. He never touched the person or do anything other than look at them. This unwell, but stable patient suddenly and unexpectedly deteriorated. As the staff went to assist they all acted like they didn't see him. He turned round and as calmly as he came in he left. I never saw what direction he went as I left the nurses station to go and help with the patient, who ultimately despite our best efforts died. I spoke to the some of the staff later on about our 1970's visitor and no-one else saw him. 17 years later it is vivid in my mind.
2. The Penthouse Owner
My family bought a penthouse apt back when I was in HS. We got it for like 50k under what it was worth. Turned out the previous owner was a music producer who had disappeared. The guys body finally wound up being found months later, the way I remember it he had been tortured then shot multiple times. Real sad stuff, we bought the apt from his mom who just wanted to be done with the whole thing. Anyway, my step dad and I started going daily to fix it up but I always felt uneasy about being there as if someone was watching me. One day my step dad went down to the car to get some tools and left me alone. As i was there by myself I looked down the hallway that led down to the master bed room and I kid you not I saw a bright white silhouette appear from one side of the master bed room walking to the next, it stopped in the middle, turned and looked straight at me. I fucking froze, it wasn't like an evil kinda thing, he just looked at me for a few secs and then walked to the other side and disappeared. I freaked the fuck out and bolted for the elevator. This shit happened during the middle of the day, it was bright as can be so I knew what the fuck I saw but my step dad wouldn't believe me and laughed it off.

A couple days later while we were tearing down some built in shelves in one of the bedroom closets we found a notebook belonging to the previous owner and in it were love poems, lyrics and sketches. My mom told my step dad not to throw it away so we could give it to the guy's mom. My step dad being a piece of shit threw it away. After that creepy shit started happening, lights turned on and off. Windows we had closed the previous day would now be open. These were hurricane force windows by the way, the kind that have latches and keys to them. So it was impossible for the wind to have opened them. My mom and I stopped helping with renovations after that and my step dad hired some guys he knew to come and finish, these guys lived pretty far away so my step dad told them to stay in the apt while the repairs were done. They lasted two days, they called my step dad in a panic in the middle of the night saying they heard shit, saw shadows and that their alarm clock would go off at random times they hadn't set it too. My mom decided that was it and called in a priest to bless the house, we then burnt sage all through out for a couple of days with the windows open to cleanse and clear the apt. The creepy thugs stopped after that. A few years later I ran into one of the guys and asked him what had happened in the apt that spooked him and he said doors were slamming in the middle of the night and they heard what sounded like things moving out in the laundry area. He said it was the scariest shit he'd ever been apart of and wanted nothing to do with it.
3. A Woman In A Night Gown
I've been a person who never was sure what to believe in when it related to ghosts, but my experience has boggled my mind. I was around 12 or so and my cousin, my brother, and I were all hangin out in our family room watching movies. (Crudely drawn layout of house).
It was like midnight and my mom had been in bed for a few hours. I looked up and saw (at least what I thought was) my mom walk past the entryway to the family room, from the living room to the kitchen. My brother even called out "hey mom…" No response, she just walked right past without acknowledging us and into the kitchen, and out of view. She was wearing a long, flowing, white-ish night gown. Keep in mind the entire house is pitch black except for the light of the TV. A couple seconds later, we were wondering what was going on so we got up and glanced in the kitchen. Nothing, just darkness. We started freaking out and all three ran down the hallway, through the living room, and burst into her room. She was lying in bed passed out asleep.
More From Thought Catalog