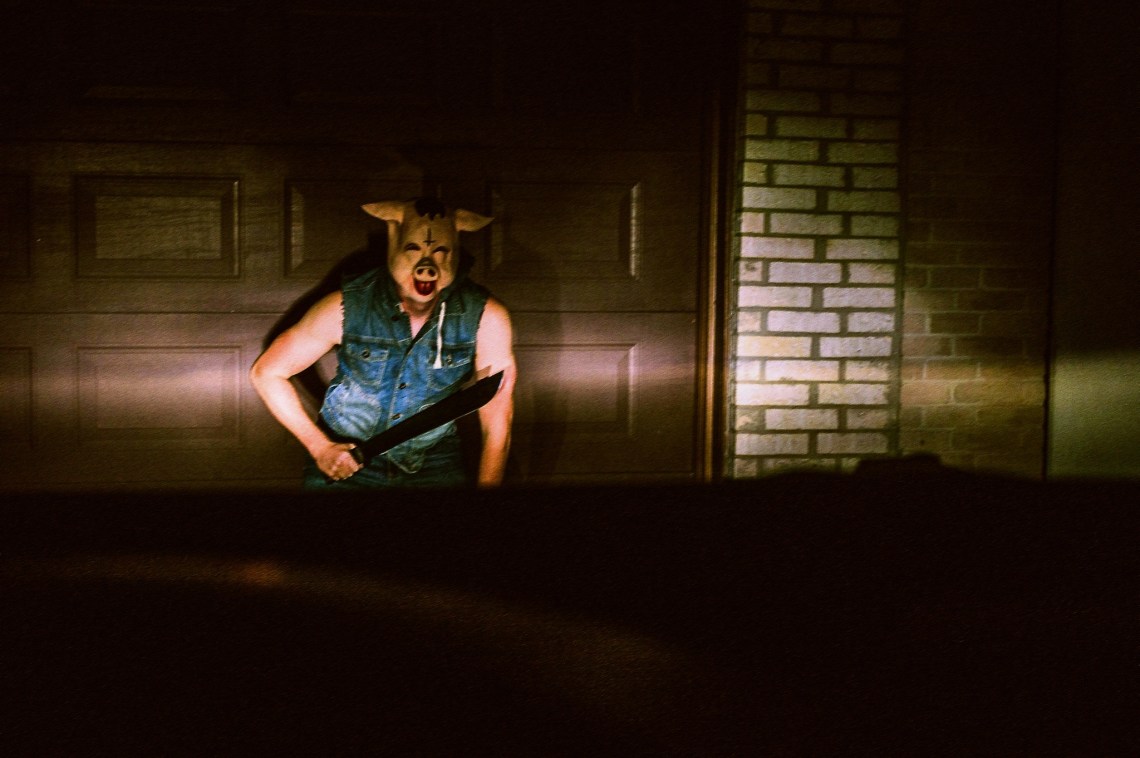 1. A Smiling Man At The Old Water Refinery
Preemptive apology for the over-artsy shots, but these weren't meant to be for documentation.

One of my favorite activities is exploring old, abandoned buildings. I've seen quite a few strange things during these trips, but one experience still creeps me out to this day.

A few years ago, I found a long forgotten water refinery through the help of online exploration communities and google earth. Although it's stupid, I always go to places for the first time alone, partly for the thrill and partly because if something bad were to happen, I would feel terrible having brought someone else into that situation. So, I make plans to head there the next day after my classes let out.

The day of the trip, I pack up my camera and water bottle, and set off following my hand drawn map (the downside of not having a printer). After an hour or two of biking, I finally arrive at the place, which luckily had an old bike path dead ending just past it.
It was completely overtaken by vegetation with trees growing up, through, and around the buildings, not to mention that the actual buildings were just disintegrating, with paint peeling off every wall and ceiling.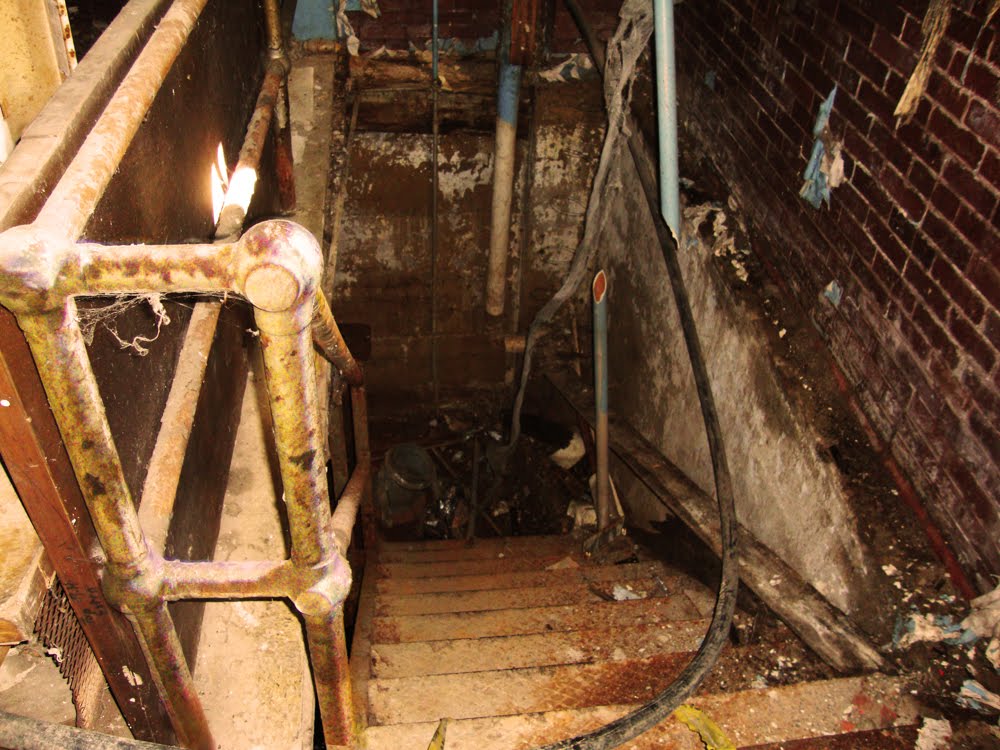 I took my time, scouring each of the buildings looking around for anything interesting. I found hundreds of broken windows, weird broken spheres, and some kind of giant oven.
After an hour or two of successful exploring, I decided to head off happy with an SD card full of pictures. Soon after I pulled my bike back out through the hole in the fence I entered and started biking away, I remembered there was one last shot I wanted to get. I'm pretty insistent on getting the shots I want, and I didn't know if I would ever come back, so I decided to just tough it out, ride back and take the picture.

As, I was going back, I saw a lone man dressed in old clothes walking down the bike trail away from the dead end.
I thought it was kind of a strange path for someone to take a walk on, and something in me said, "don't let him see you go in there." I biked past him, and gave him a slight head nod, and figured I'd bike all the way to the end of the trail, turn around, and by the time I got back, he'd be long gone, having continued in the opposite direction. I leisurely take my time get to the end and turn around, and as I head back toward the hole in the fence, I see him there, staring at me, and walking back toward the dead end from which he came. He had a happy look on his face, but it wasn't the kind of happiness that made me feel at ease in any way. The best way I could describe it is he look like he had just been told a very dirty joke, and was trying to contain it. I knew I had to do something as I was literally trapped between him and a dead end.

I decided to play it cool once more, but be ready to drop everything and run if things got hairy. As I get closer and closer to him, I can see his facial expression clearer and it's not someone I want to be in the same state with, let alone the same bike path. I'm silently cursing myself for going back for one picture, as I slowly get closer. Finally, I'm about twenty feet away from him, and he calls out, "I sure would like a ride, it's so hot out. Mind if I jump on?" As soon as I hear this, I realize this is no longer my brain falsely interpreting something as creepy. I pick up speed and rush passed him putting as much space between us as I can. I now look behind me and see that he's once again turned around and following me. At this point I bolt, sprinting down the bike path, back onto the road.

Interestingly, I stop at a nearby gas station on the way home to get a refill on my Gatorade. I see a cop there and told him I just rode down the old bike path by this park. He looked at me, sort of bewildered as to why a person would ride out there (or at least that was what I guessed from behind his sunglasses) and he told me he didn't recommend people going there, especially alone, as some shady characters like to hang out there.

I wish I could say I stayed away, but I went back one other time with a girl, and had a completely different but almost as creepy experience.