None of the kids in Harry's first year knew about the sorting hat.
Literally not one. Not even Malfoy. Not even Ron with his 5 brothers going before him as well as his parents.
Yet in the end of the last book, Harry is openly discussing the event with his son.
At Slughorn's Slug Club meetings, Hermione brings up her father being a dentist, which gets confused stares from the students and Slughorn. Yet, in the Chamber of Secrets a clock in the Weasley house can be seen, each hand with a family members' face, and many indications of where they might be at any given moment.
One of those places is dentist.
They are able to literally grow bones back from nothing but can't fix Harry's eye sight so he doesen't need glasses.
Locking the 3rd floor corridor when anyone that knows alohomora can get in.
They don't listen to any muggle music. Some of them grew up with muggles, so they should be into it. Same goes for TV shows.
Dumbldore was a great man. I got massive respect for the dude. But when it comes to his role as a headmaster I would say he is a pretty incompetent one. He had no control over adminstration and had no idea what's going on around here.
That Hogwarts was supposedly one of the safest places in the world.
Kids from across the UK have to get to London to get on the Hogwarts Express which takes them up to Scotland.
Surely a kid from Scotland or even Manchester doesn't have to spend hours getting down to London to then go back up to Scotland.
Where do the pure blood kids go before hogwarts/secondary school? Do they have a wizarding primary school? Are they homeschooled? They dont go to muggle schools becuase they know jack shit about the muggle world.
They have newspapers and cameras! Yet they don't understand things like what a rubber duck is for or a car.
Their entire justice system.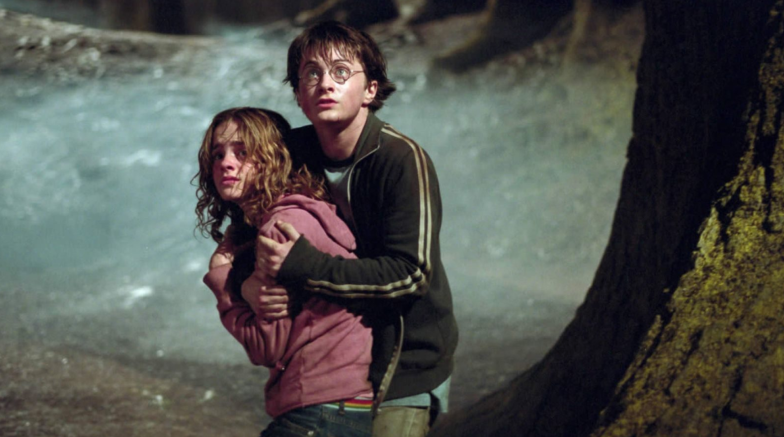 I don't understand why Dumbledore tolerated the way the Dursleys treated Harry so poorly. Even if he didn't want Harry to know that he was a wizard-world rock star, he might have had Hagrid drop by one day when Harry wasn't around to have a word with Vernon.
There are muggle technologies that are actually superior to what the wizards have. Like phones or faxes (given the books were written in the 90s. Today, it would be video chat etc). They need to send an owl cross country while muggles could just use the phone to get information across faster.
How in the hell did Hagrid's dad, a normal human man, have sex with a twenty-five foot female giant?
Love potions being legal. Gotta be the biggest bunch of date rapists ever.
Why was Dumbledore chess mastering the whole thing? Did Dumbledore specifically setup the whole series of events in a giant decade long trap? Why did he train Harry as a magical child soldier? Why did he do everything at arms length?
Dumbledore had the magical equivalent of a nuke with the Elder Wand and invisibility cloak. He very well could have beaten every death eater individually, picking away at their numbers. The Death Eaters still have families and day jobs and go to the bathroom. They aren't in a huge magical army so they could face off against a superior opponent.
There wasn't a reason to go all cloak and dagger. Dumbledore is hideously powerful, had access to immortality and had 2/3 of the most powerful magical items (and all of the useful ones) from death himself. So why go through so much trouble?
Why couldnt Harry just…not compete in the Triwizard tournament? It's clearly against the rules, it's clearly not supposed to happen, its probably a trap since Harry has had 3 years of magical assassination attempts against him, why not just let him forfeit every round and everyone can move on?
Time-turners. Everyone acknowledges the massive potential ramifications of using a time-turner improperly to the extent that they're not allowed to be used by anyone. But an exception is made for teenagers – arguably the most irrational users conceivable – with raging hormones and not-yet fully developed brains. Probably not a good policy.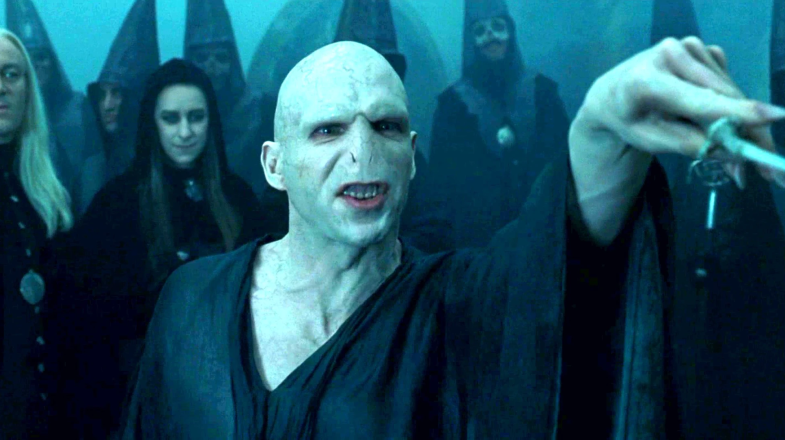 Voldemort is a goddamn idiot. If he would drop theatrics and throw a baby against a wall, there wouldn't be any issues for him.
Hagrid says there wasnt a bad wizard that didnt come out of Slytherin, so didnt anyone think that maybe the problem was that they were putting all the problem children with other problem children and locking them in a dungeon during their formative years? Of fucking course they turned out evil. If your only option for friends are Crabbe and Goyle and Malfoy, and everyone looks at you like you're a criminal, and you LIVE IN A DUNGEON maybe you'll become a criminal.
Unbeatable truth serum: exists
Magical justice system: We throw innocent dudes in prison without a trial and let obvious terrorists go free. There is no solution to this.
JK Rowling admits she's bad at math, but like how many people go to hogwarts? If there are really only 10 students per house per year, that's only 280 people. But she describes hundreds, sometimes thousands of kids. The only compelling argument I can think of is that there was a huge demographic shift after Voldemort was "defeated" and a lot more people had babies so the years right after Harry have a lot more students. I honestly think she just hadn't figured out how many students it was.
Also it's wild in the 5th book when Harry clearly has PTSD but every adult (except maybe Sirius and Molly) is like "let's let his two teenage friends take care of him." Now that I'm an adult Hagrid is my favorite and Dumbledore does not come off looking good.
About 5 percent of the total Wizarding Population of Britain are professional Quidditch Players, and 1 in 6 wizards between 18 and 39 currently play professional Quidditch.
In comparison, .004 percent of the current population of the US are professional athletes in any sport, at any level. ( https://www.bls.gov/ooh/entertainment-and-sports/athletes-and-sports-competitors.htm )
Here's the Math.
If there are 500 students at Hogwarts at a given time(which is a generous estimate based on how many we actually see), then assuming a similar life expectancy(some live much longer, many die younger by misadventure, then that makes the number of Hogwarts trained(and future Hogwarts trained) Wizards active in the country about 6000 (71.4 students per year, life expectancy of 81 gets you 5786)
There are 12 professional top level Quidditch teams in the UK(plus one in Ireland). Each requires 7 players to field a team. Assuming that you need 4-6 substitutes in a full roster(one or two for each position) then there are 132-156 people on professional teams at any time.
Add in reserve teams, themselves requiring 7 players to actually play, and that number doubles, let's call it a round 300 total, at any given time. 300 out of 6000 is 5 percent of the total population.
But wait, that includes infants and the elderly, let's assume the prime Quidditch playing ages are 18-39, if that's a comparable percentage to the UK, then that's 29.5 percent of the population. That means 1770 eligible people at a given time. Which means that the 300 players represent 17 percent of that population, or about 1 in 6.
1 in 6 wizards between 18 and 39 play professional Quidditch.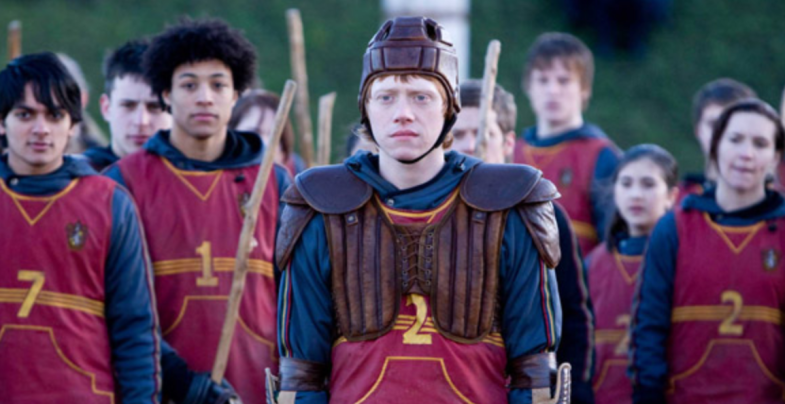 The fact that the killing curse is unstoppable, but people bother to use other curses while dueling in battles where they want to kill one another.
Ok, so 7 galleons for a wand with unicorn hairs in it, 20 galleons for a single unicorn hair? Wtf
How come Felix Felicis production wasn't increased so that every member of the Order of the Phoenix, at the least, was outfitted with one ampule for emergency use, and one ampule when they knew the confrontation with Voldemort was at hand?
Further more, why didn't the death eaters and Voldemort take this stuff?
Much bigger plot hole – Bill should not have been able to be the secret keeper for his own house. That brings everything we're told about the Fidelius Charm into question. If the owner and primary resident of a property can be their own secret keeper, why would the Potters have put that responsibility onto anyone else's shoulders? The whole plot of Prisoner of Azkaban is invalidated by that loose end
Why didn't Mad Eye Moody just make Harry's bed or wand or broomstick the portkey instead of going through like 400 pages of trouble to get him to that pot with baby Voldemort in it.
Fred and George have always known (they must have, according to some clues in the books) that their 11 year old brother is sharing a bed with a male they've never heard of. But no, they don't try to find out who this is, which would have resulted in Dumbledore being informed about the fact that there is a mid aged, dead man in their brothers bed. Every single night.
Throughout the whole series you get many clues which all lead to one fact: the Weasleys make out 10% of wizard society, but somehow Fred, George, Percy, Ron and Ginny are the only ones in Hogwarts.
Feels like the name Tom Marvolo Riddle was thought up as an anagram for "I Am Lord Voldemort" because no other name fit an anagram of just "Lord Voldemort".(I mean, I can't imagine Tom Riddle going… "awww, shucks, Lord Voldemort is such a cool name, but I'm left with an I, an A and an M… Hey, wait a minute…").
The use of magic being banned for kids under the age of eleven. Also: there are ways for the government to "detect" if they do use magic. I mean, come on! Of course an 8 year-old is going to try a multiplying-candy spell, or a naughty 10 year-old will try to make a pair of magical x-ray glasses to spy on the girl's bathrooms. Or at the very least, magical parents will try to start an early magical education for their kids. It makes no sense to have a magical ban on young kids. (I get that such ban is akin to "no driving" or "no drinking", but magic is part of what these people are, so…)
Why Rita Skeeter was able to write horrendous things about a variety of minors resulting in them being attacked by adult wizard hate mail.
***
***
The Malfoys, pure-bloods who want nothing to do with the Muggle world and Muggleborns, are depicted wearing Muggle clothing in the films. Draco walks around in his black suit outfit for much of the later films, yet his family is supposed to hate everything Muggle?
I've never understood something about the Triwizard tournament. For the spectators, two of the three tasks must be super boring.
Here, watch these people jump in a lake. Now wait.
Now, watch these people disappear into a hedge maze. Now wait.
I wonder if any muggle borns keep in touch with old friends, and the friends think that they're essentially slow because they have the education level of a 10 year old and know basically nothing about what's going on in the world.
Accio being a fourth-year spell.
You can tell that this is only because JKR didn't think of it til GoF, because this incredibly simple yet useful spell appears exactly zero times in previous books.
Wizards don't understand things like phones, muggle clothes, or muggle money.
They live in a place where…99% of the population is muggles….you would think they would pick up some basic understanding.
They use some muggle things like tents and stuff but still use middle aged stuff like a feather to write. Why not use a muggle pen?
Quidditch. Scoring a goal is 10 points. Catching the Snitch is 150. There would have to be a massive imbalance in Chaser skill level between two teams for the Snitch to not decide a game.
Brooms are just pieces of individual equipment, so players are allowed to get whatever brooms they want. As such, broom makers keep finding ways to make brooms better and faster.
Snitches, on the other hand, have to meet rigorously monitored restrictions to be considered "regulation equipment".
Over the decades/centuries, the brooms have gotten faster and the snitches haven't. This leads to shorter games. Shorter games have lower scores, so the 150 points for the snitch means more now than it did when the brooms were all crap.
Not to mention that because a faster broom is instrumental in catching the snitch first, being able to afford faster brooms is a massive advantage.
Quidditch is pay-to-win garbage.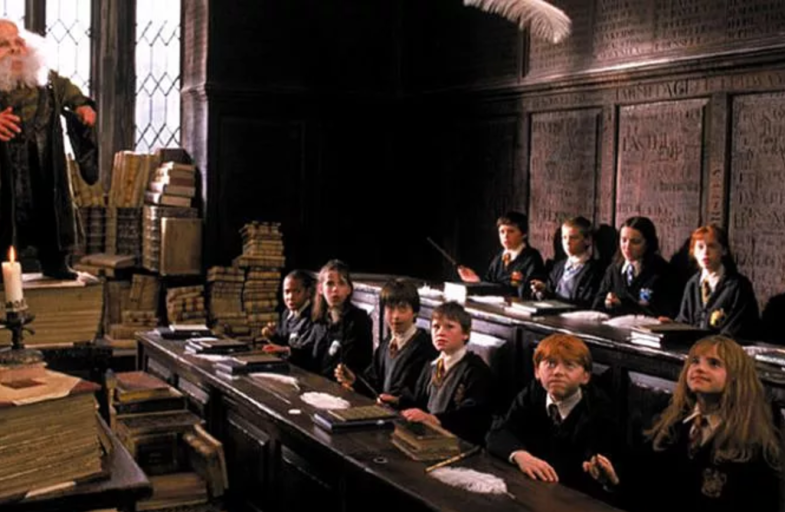 How does Binns teaching a class even work when it comes to homework. They're consistently having to write essays for him, but ghosts are specifically stated to not be able to interact with physical objects very much, if at all. It's poltergeists that can move shit.
So how does Binns collect, much less grade, homework? And given his memory issues when it comes to names, how would he ever manage to assign the correct marks to each student?
Wizard History could be awesome if taught by someone even vaguely interesting.
What happened to Harry's grandparents? Lily and James were in their very early 20's when he was born. His grandparents could be anywhere from 40-60 years old. You're telling me that not one was still alive?
Flying Carpets cannot be imported into Britain because they are a "muggle artefact". So why are flying brooms allowed?
Hermione read Hogwarts, A History like it was a YA novel and yet knew dick about the house elves running the kitchens or that thestrals pull the carriages.
The economy. The fact that nobody has quietly harnessed wizard powers to gain muggle power or vice versa.
I adore Harry Potter: books and movies, but outside of like 5 people seemingly every single witch and wizard is an idiot. It's no wonder Harry is a standout when he's one of the few people in the story of average intelligence.