Have you ever looked at someone and thought, "Man, I wish I knew how to draw people. Too bad I have no artistic talent at all!" Well, lucky for you, I'm a professional illustrator and I've made a tutorial that can help. The below step-by-step drawing instructions are for anyone—even beginners. If you're interested in learning how to draw realistic people, you've come to the right place. Let me guide you…
1. To make things easier, let's pick a famous work of art to reference/work off of. I'm choosing The Birth Of Venus (Nascita di Venere) by Sandro Botticelli. And I'm adding my own spin to it and giving 'Venus' a banging plus size bod! Alright, now let's focus on studying our subject.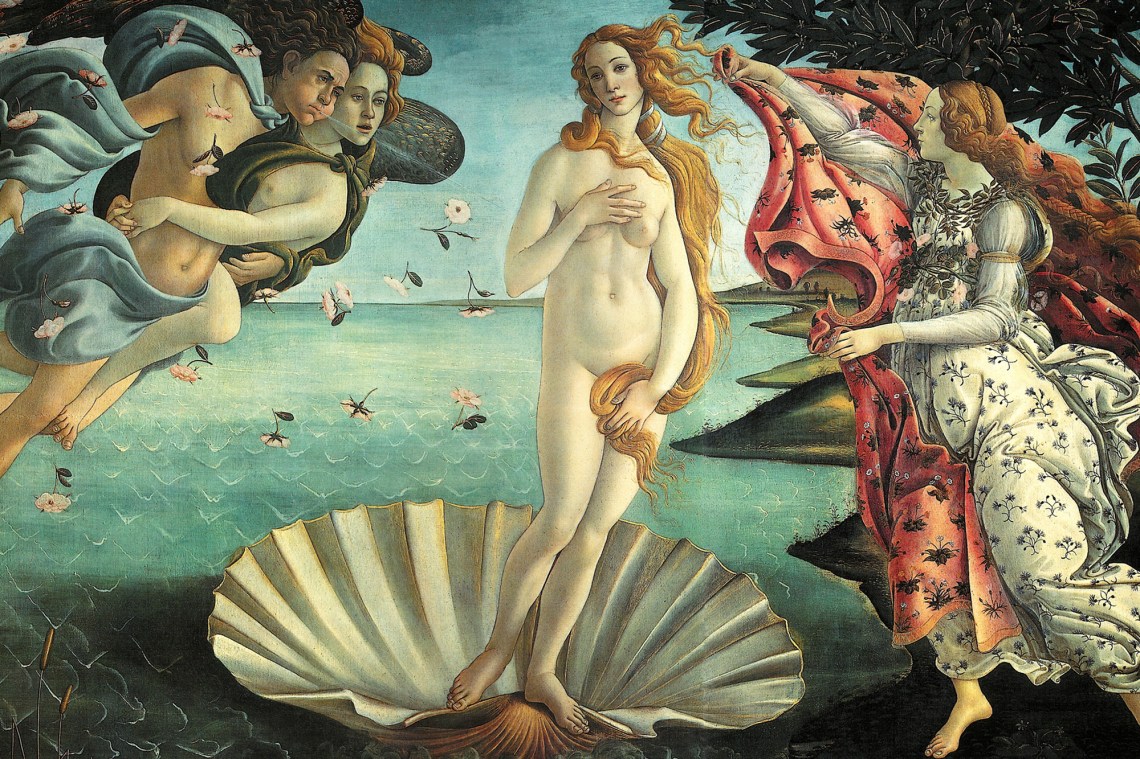 2. Let's measure where everything lands by making some lines on a piece of paper, our X-axis lines if you will. If you notice not a lot of lines are straight. Humans stand pretty funny, huh?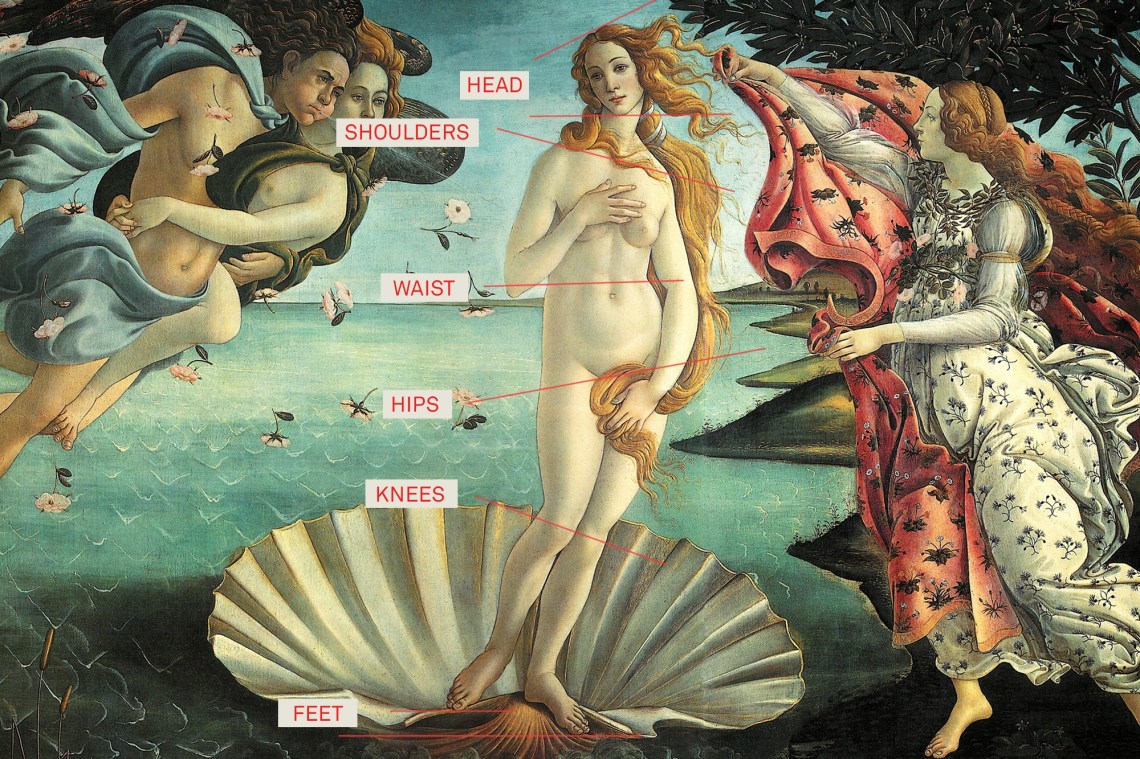 3. Begin with an oval for your noggin. It should land inside the lines you made!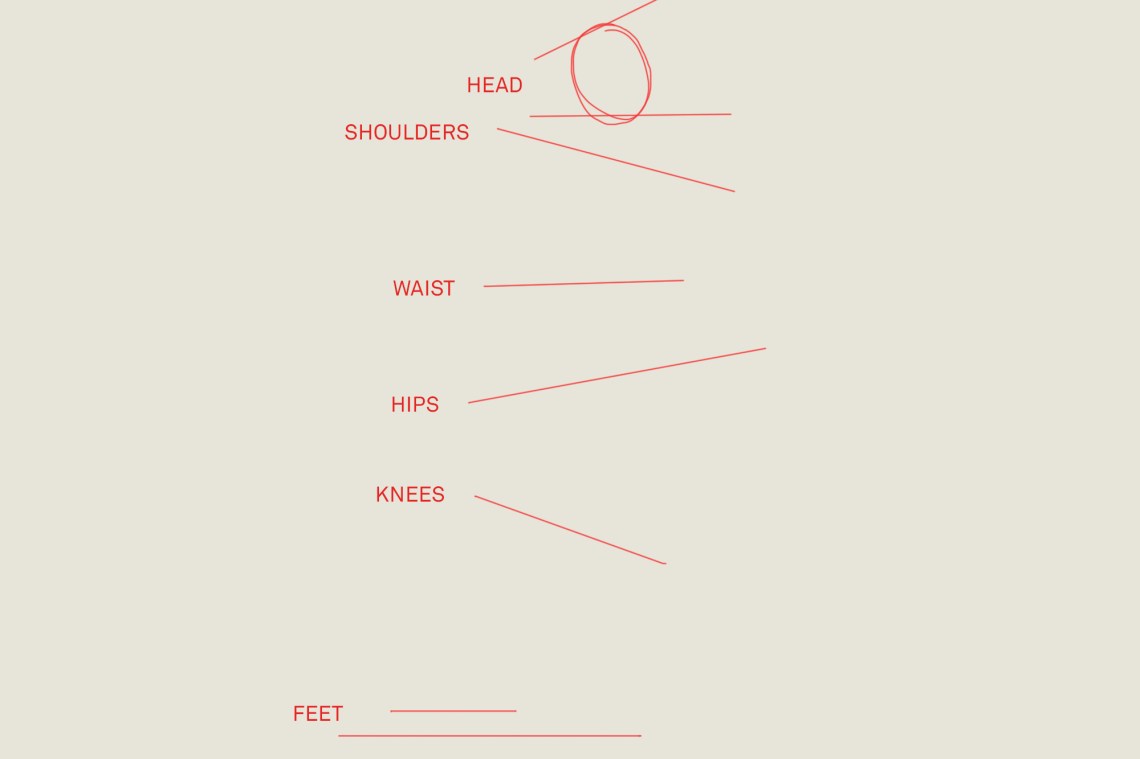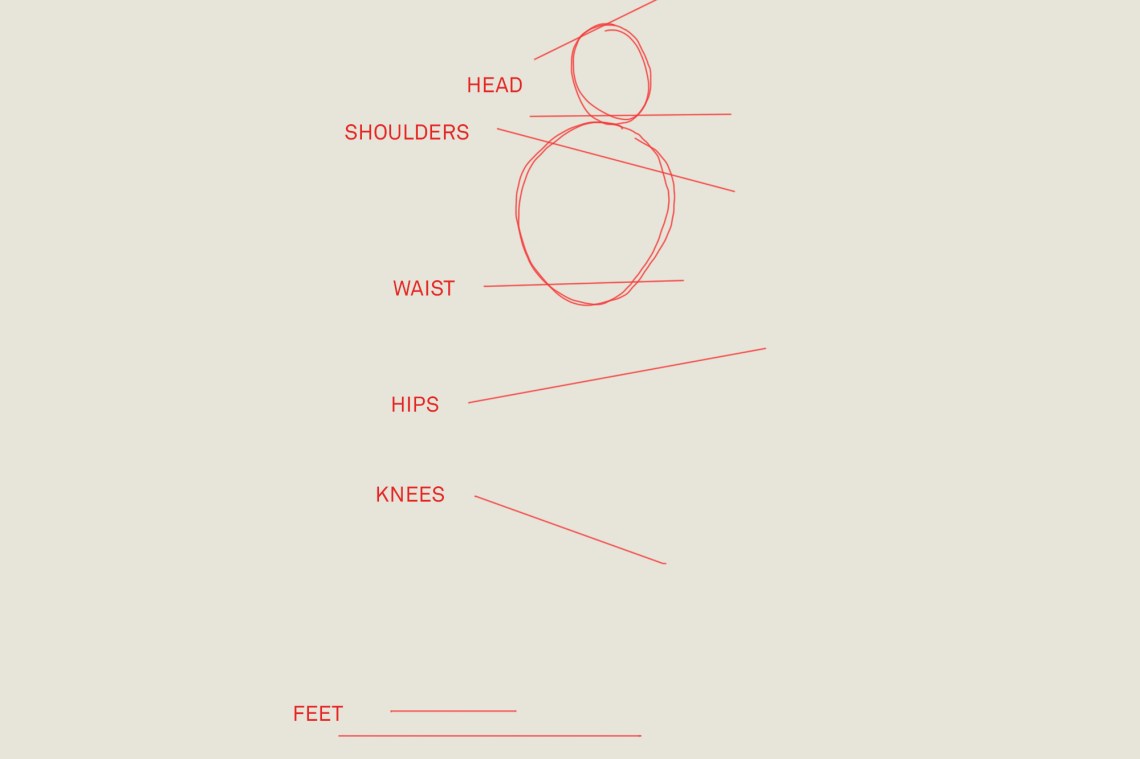 4. Ok, here comes the top of your torso, or your chest. We are also using an oval here. It should land right underneath your head.
5. Draw a circle underneath your chest. This will be your hip area. With the female body, the chest is usually a little narrower than the hips. With the male body, the chest is (usually) bigger.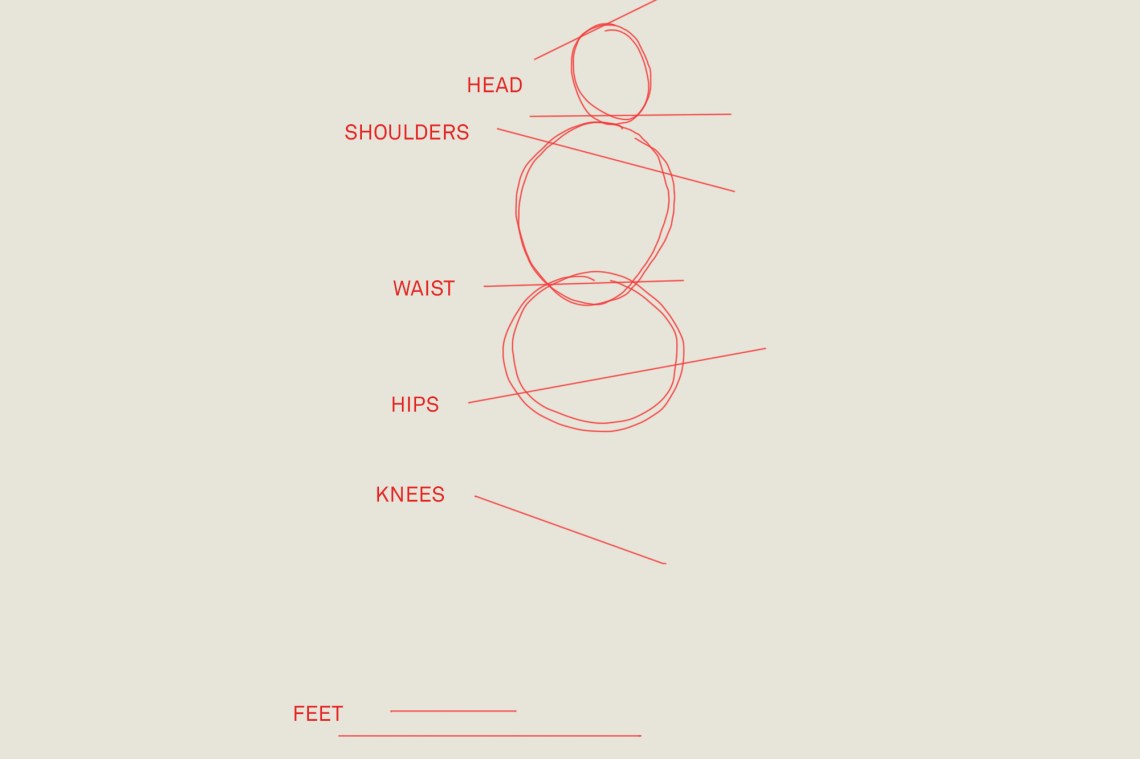 6. Next up are the tops of your thighs, which sit on the bottom of your hip circle.
7. Draw in your knee circles. Our Venus has her legs up against each other, hence the kissing knee circles.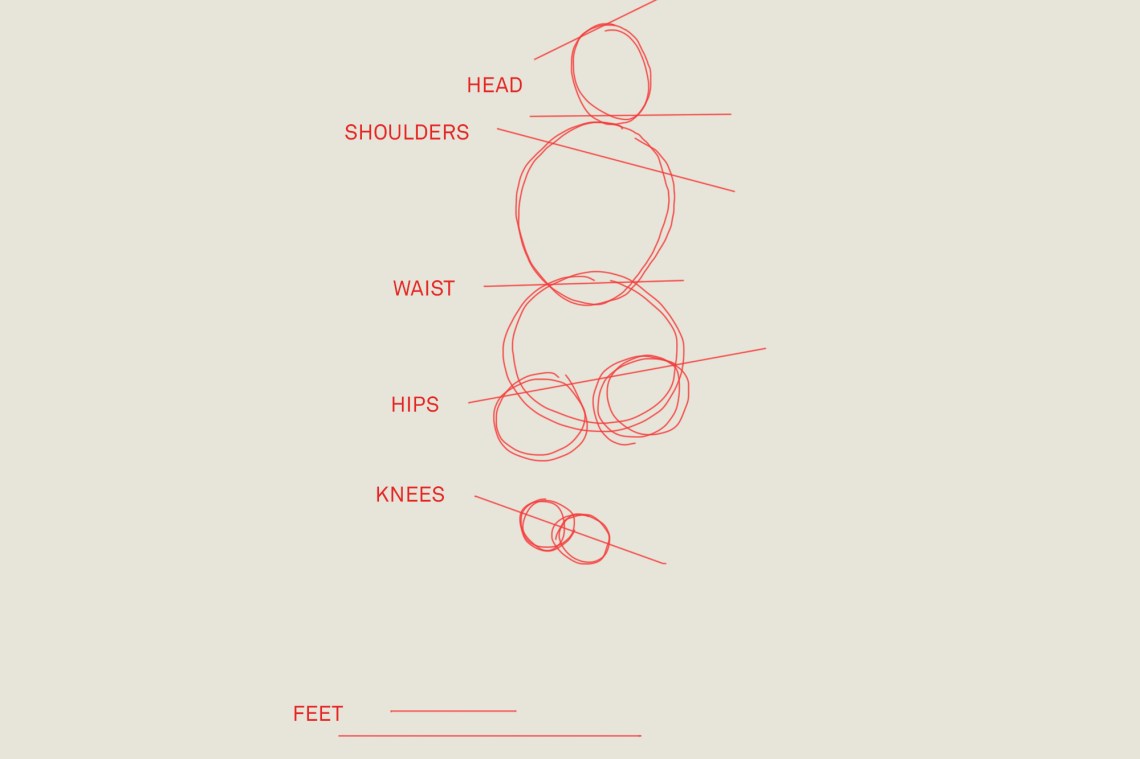 8. Draw in some circles for your feet! This will include the heels, the balls, and the toes.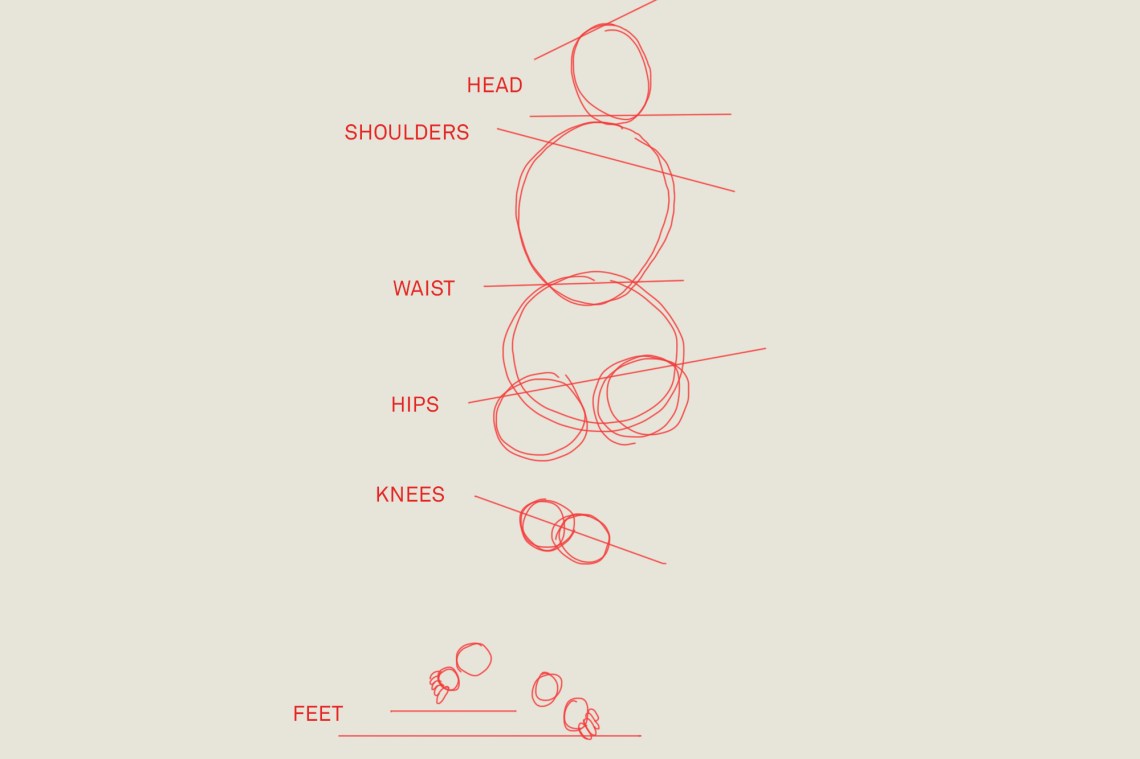 9. Connect the dots. And by dots, I mean those leg circles you just made.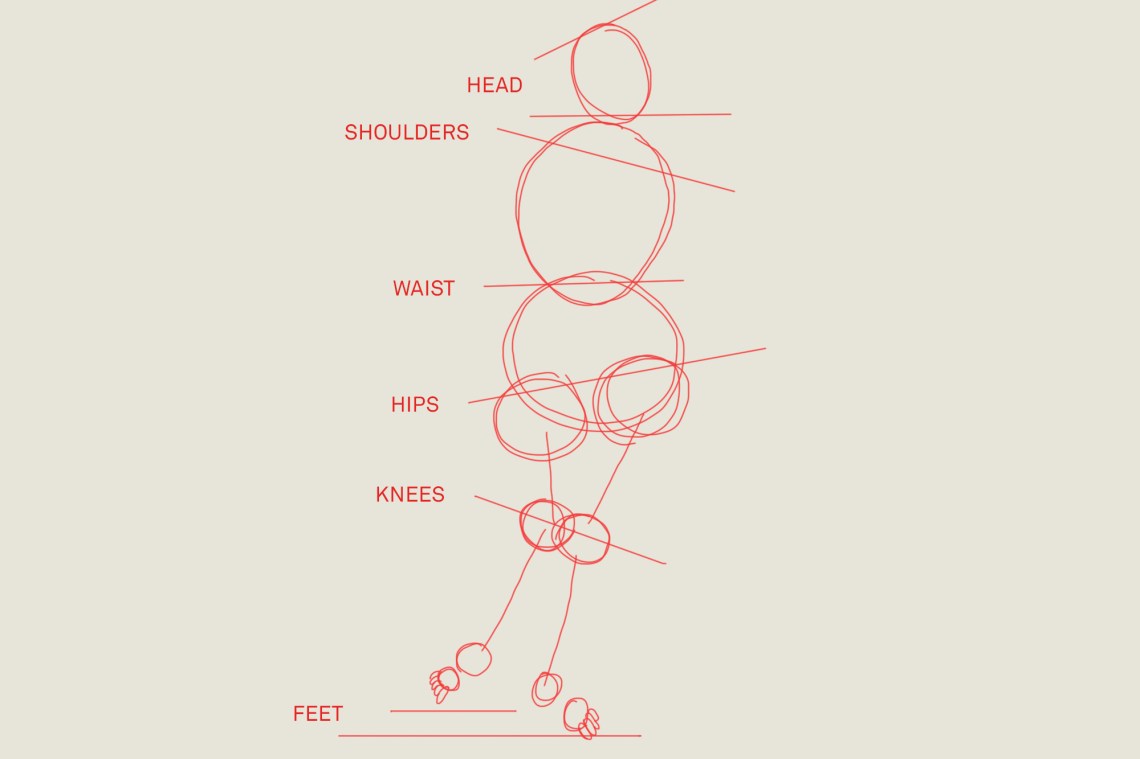 10. Do the same treatment to your arms. Note where your shoulder circles land as well as your elbow circles. Elbows are usually level to where your waist is.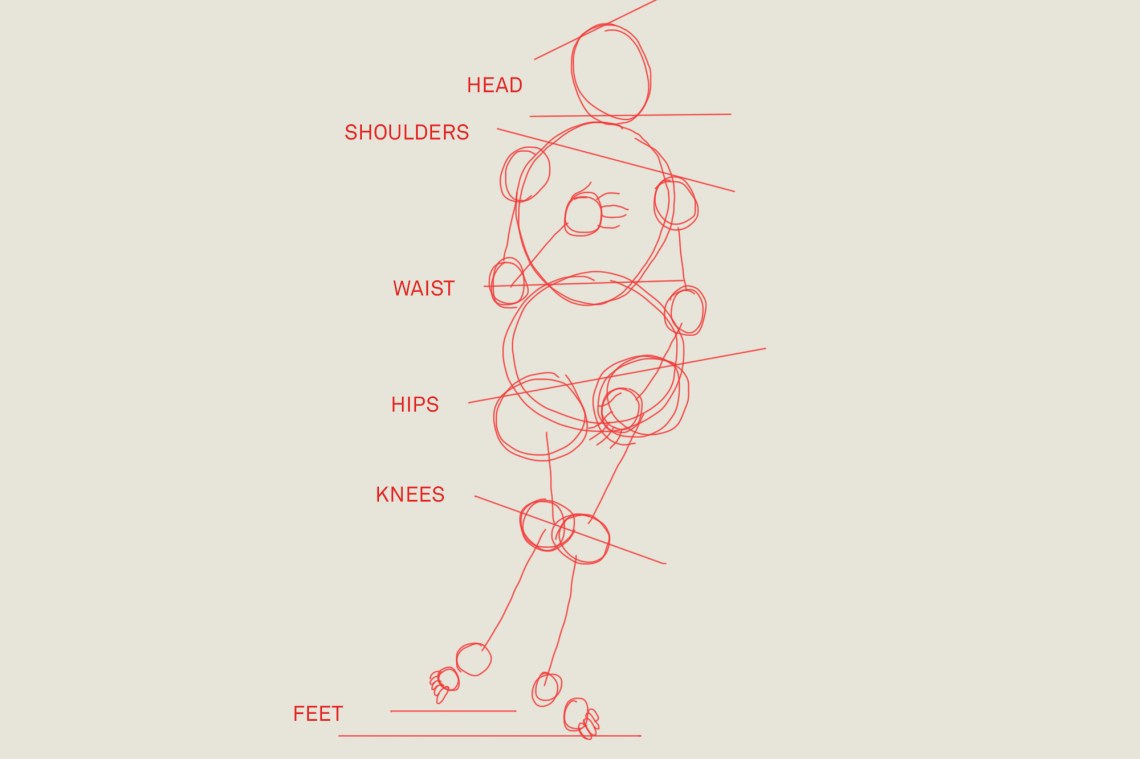 11. Get that neck in there now!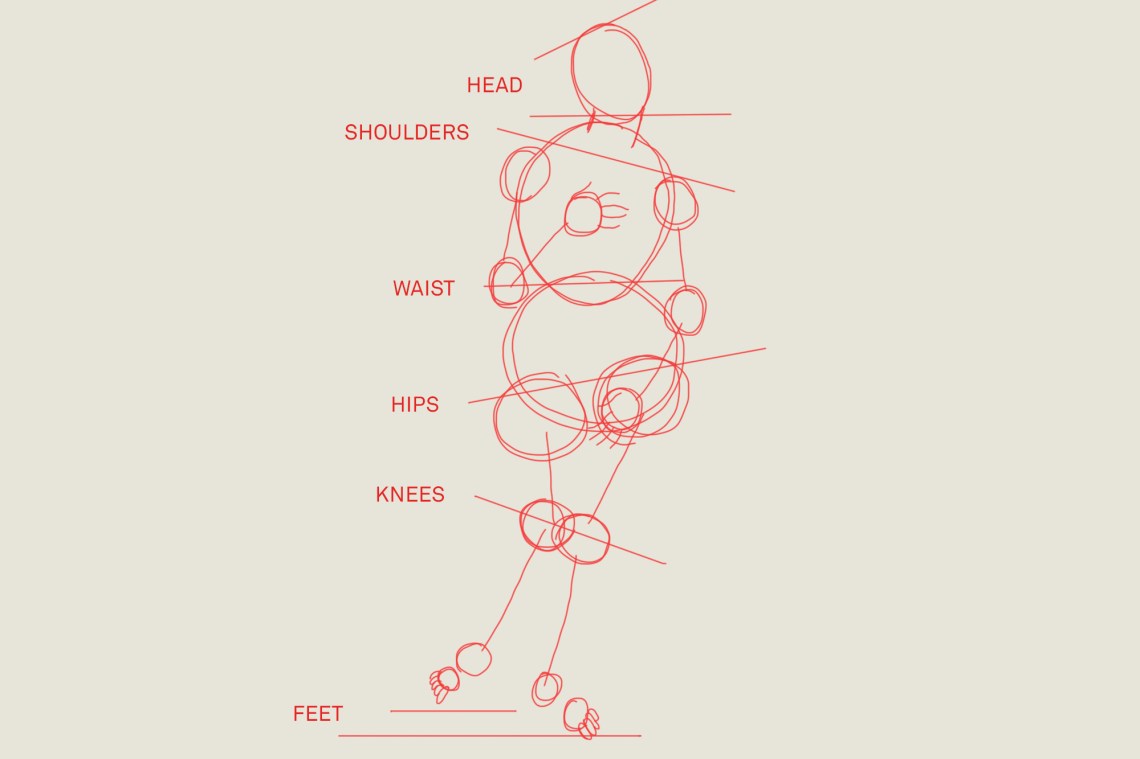 12. Ok now here's the sexy part: draw in those breast circles!  They should be teardrop shaped.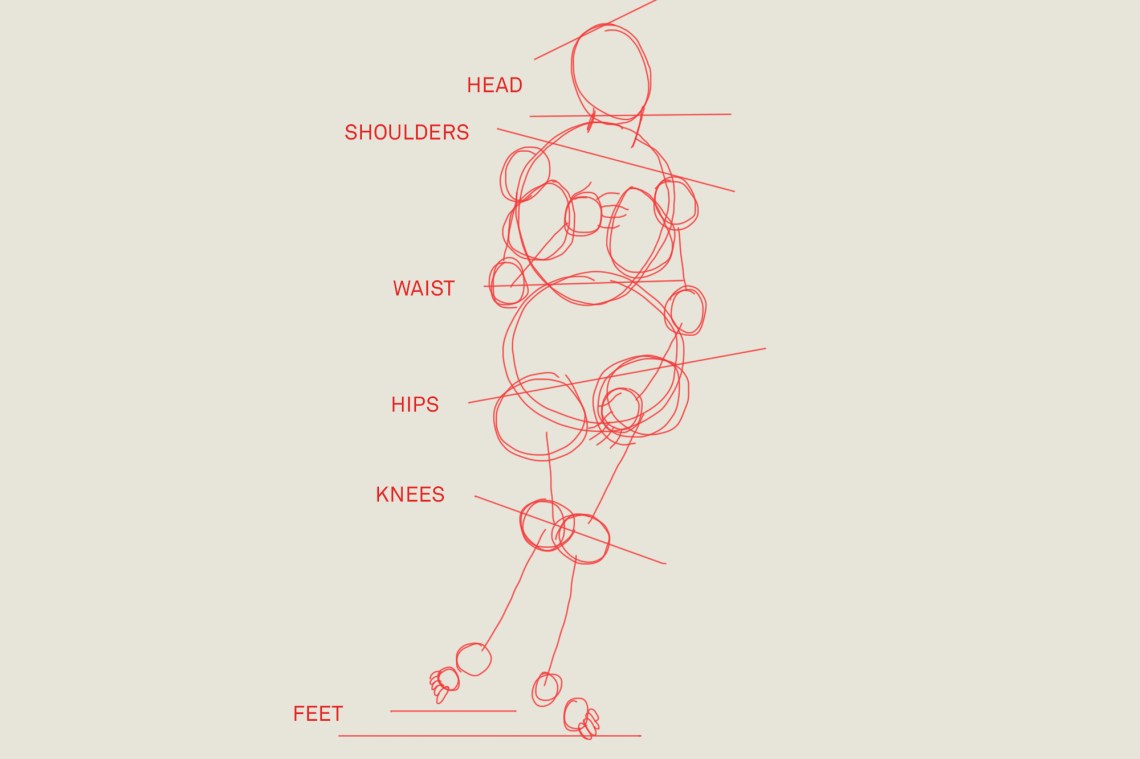 13. I'm now drawing some lines on her face to measure where her facial features land.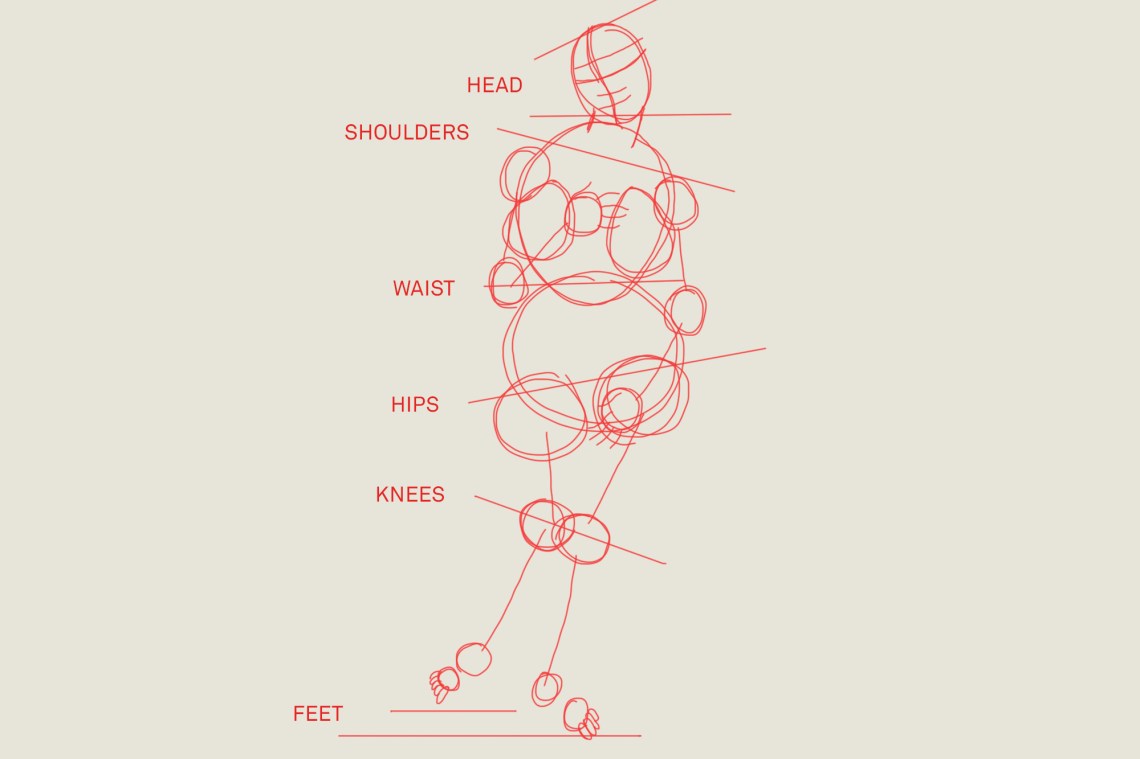 14. Now, were going to roughly fill in the blanks. By that, I mean draw the outline of your body parts.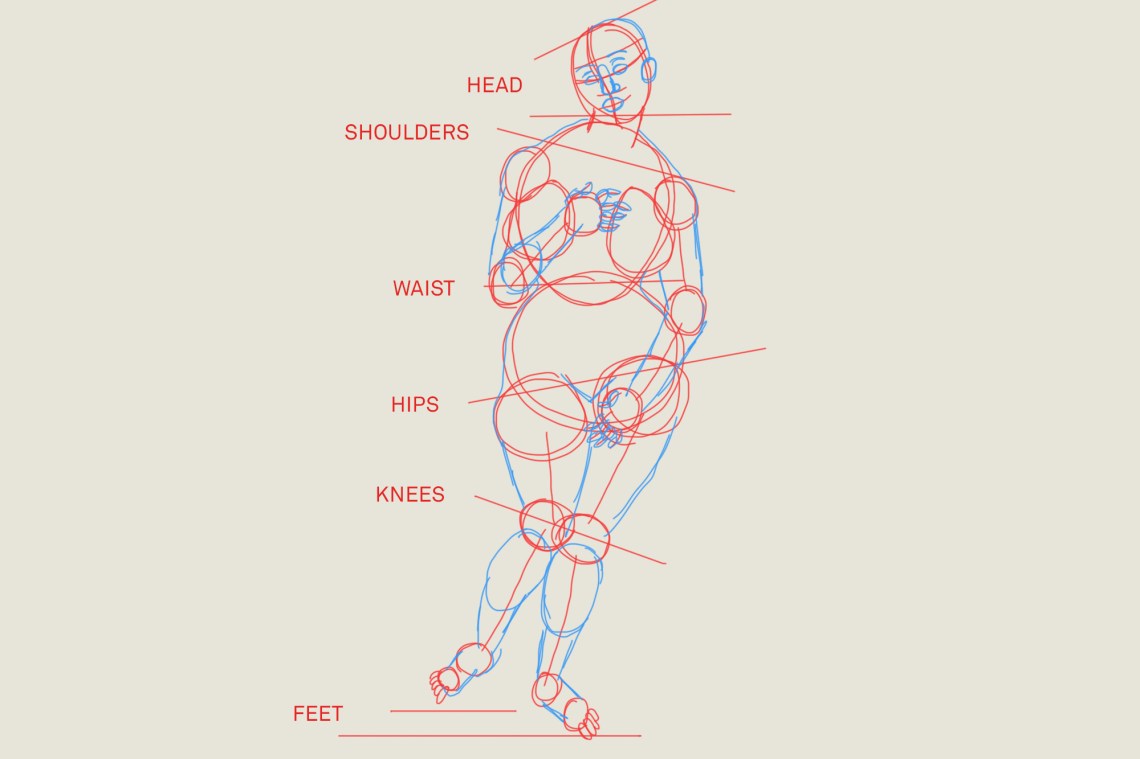 15. Your first "inked" lines should make an appearance now. You can finally draw your final head.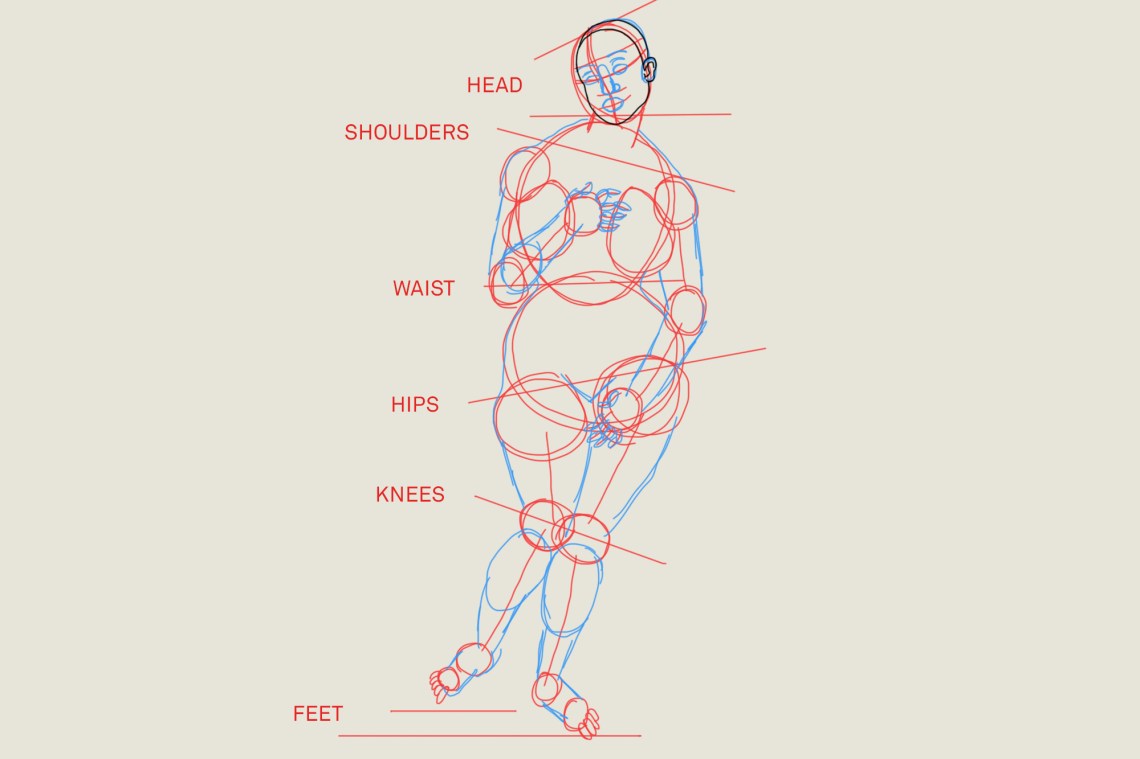 16. Draw in all those facial features. See: How To Draw A Face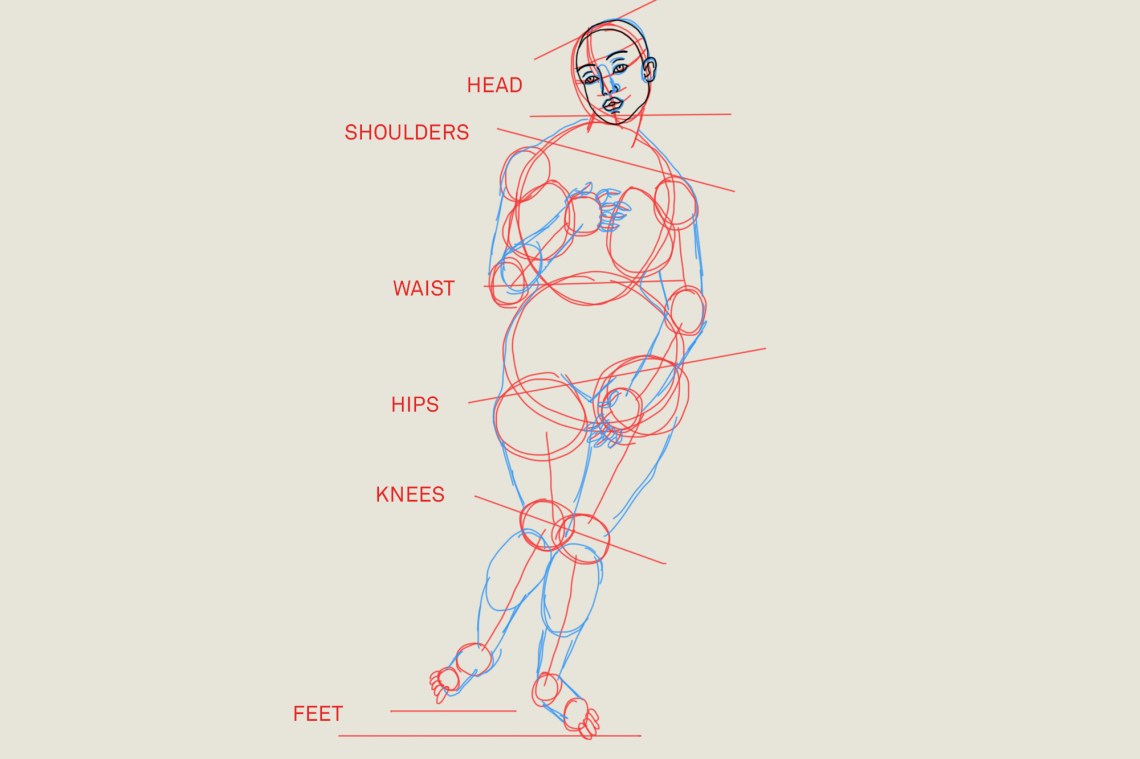 17. Next, draw in your neck.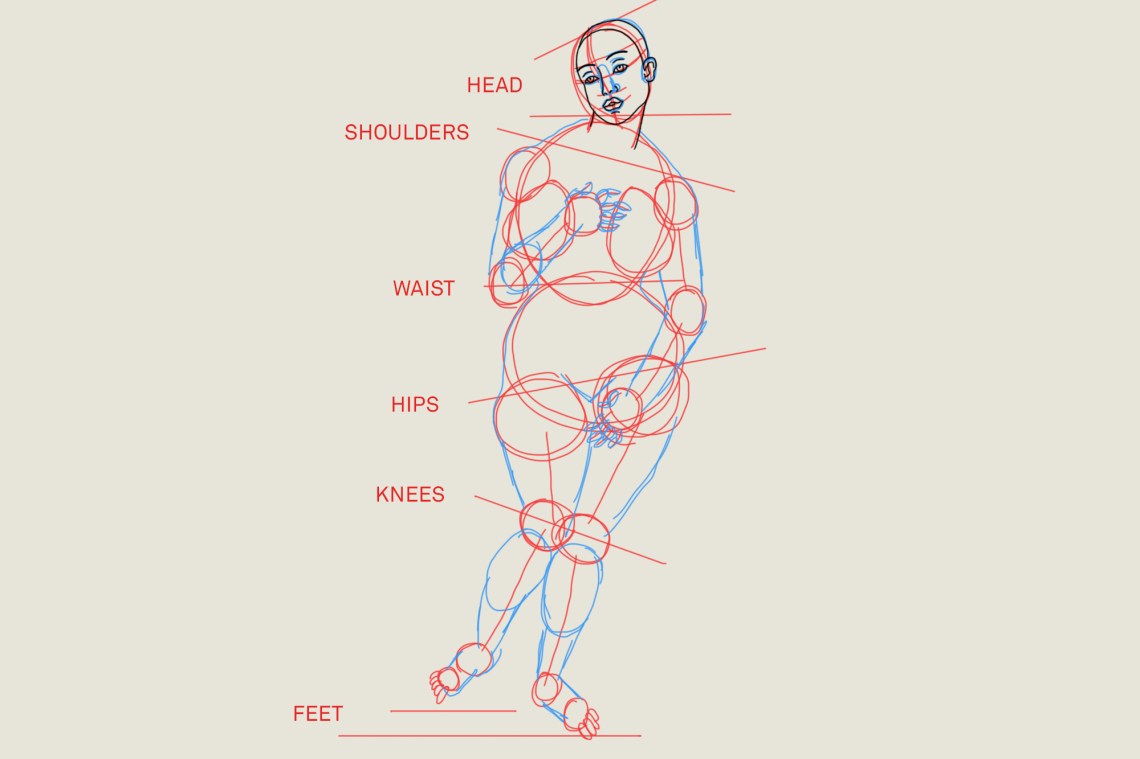 18. Those shoulders are looking good, mama.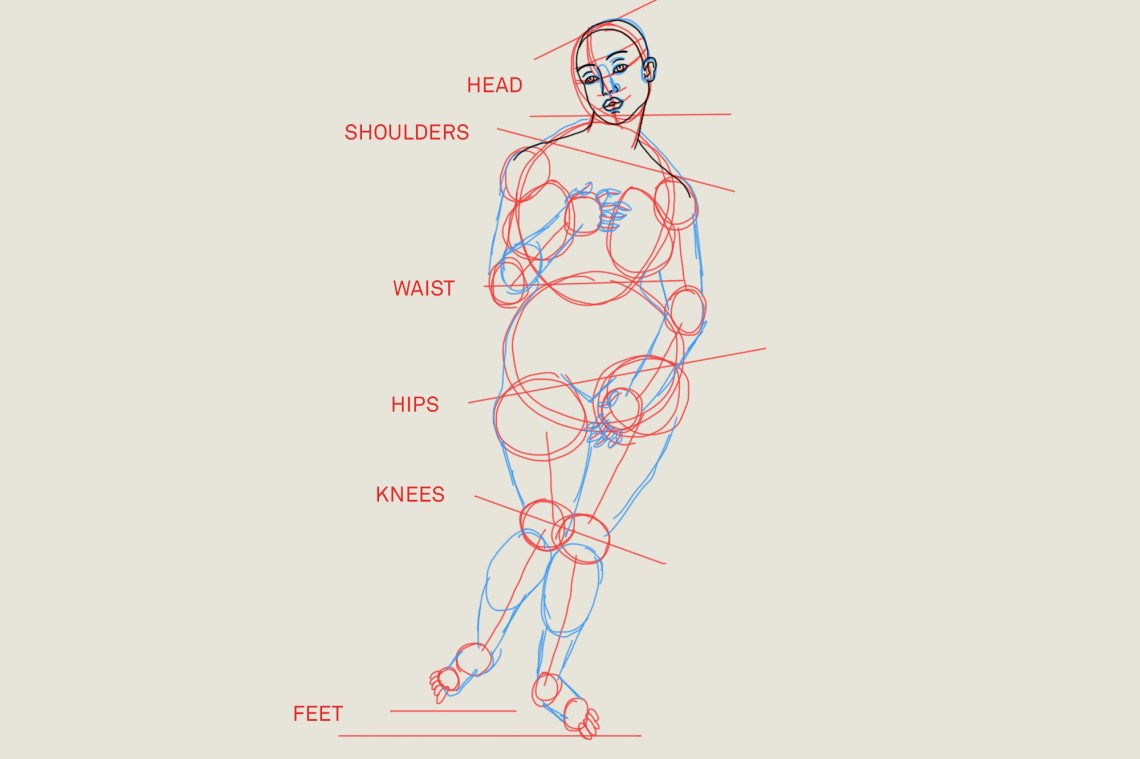 19. Draw the arm.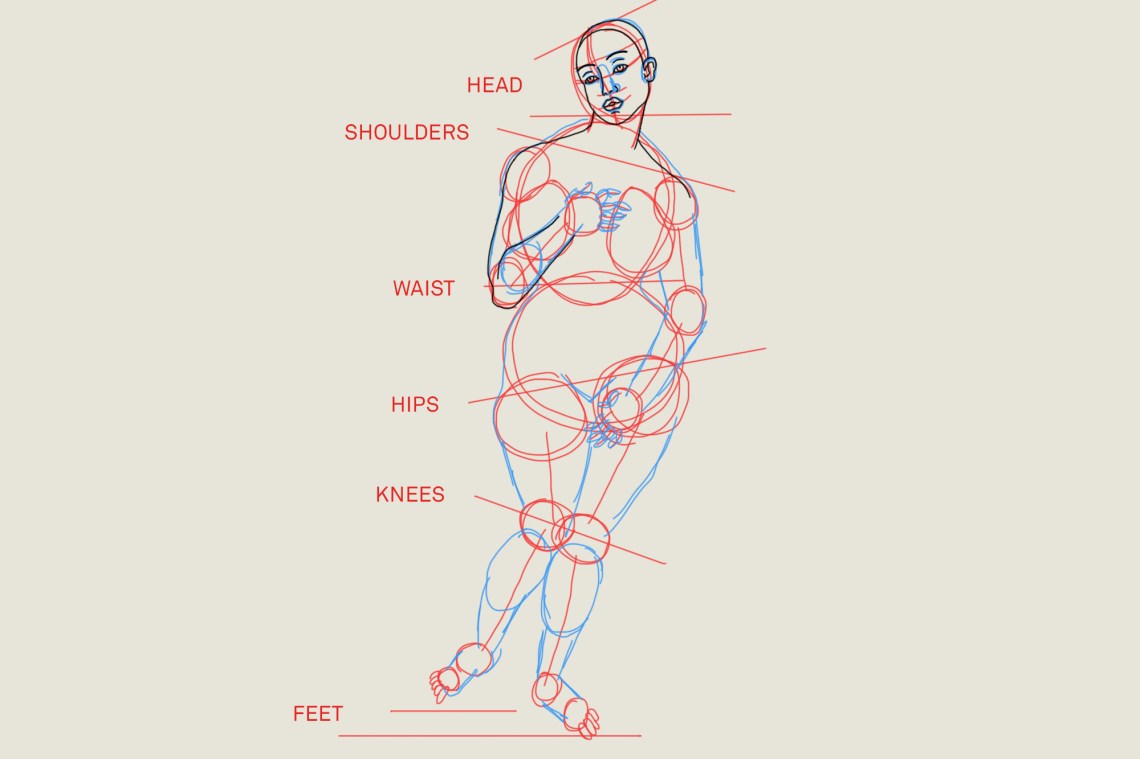 20. Then the hand, always following your "skeleton" path.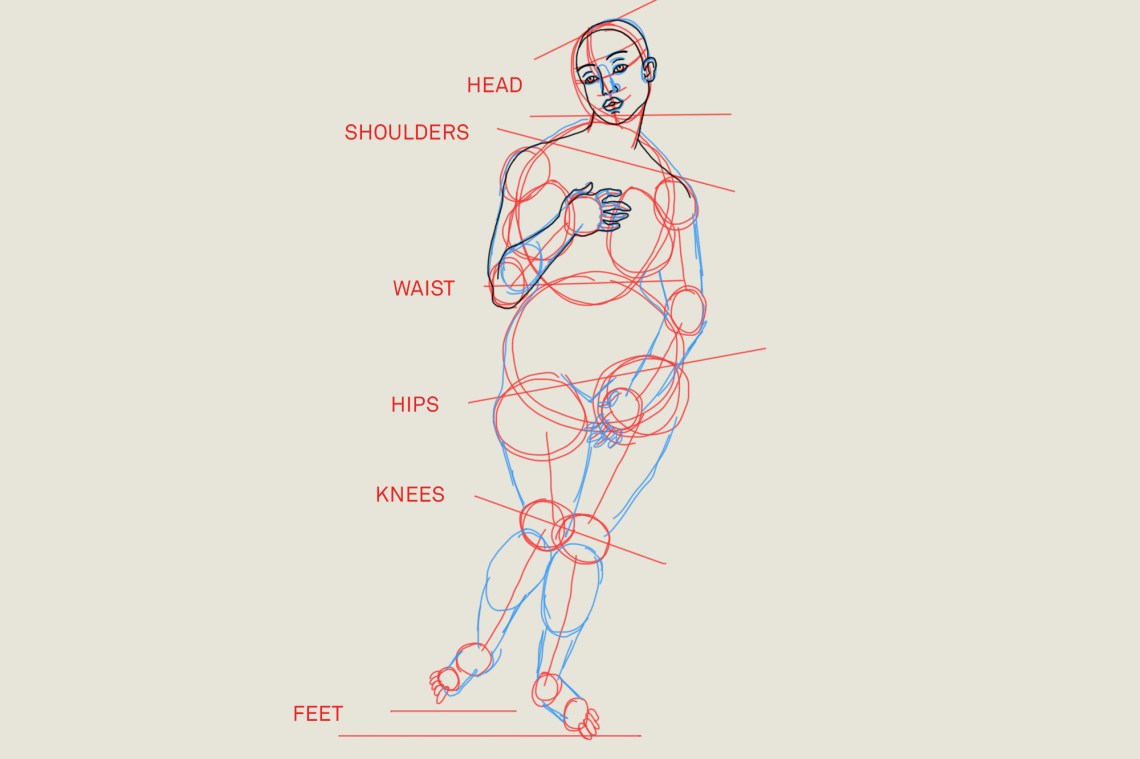 21. Repeat for your other arm.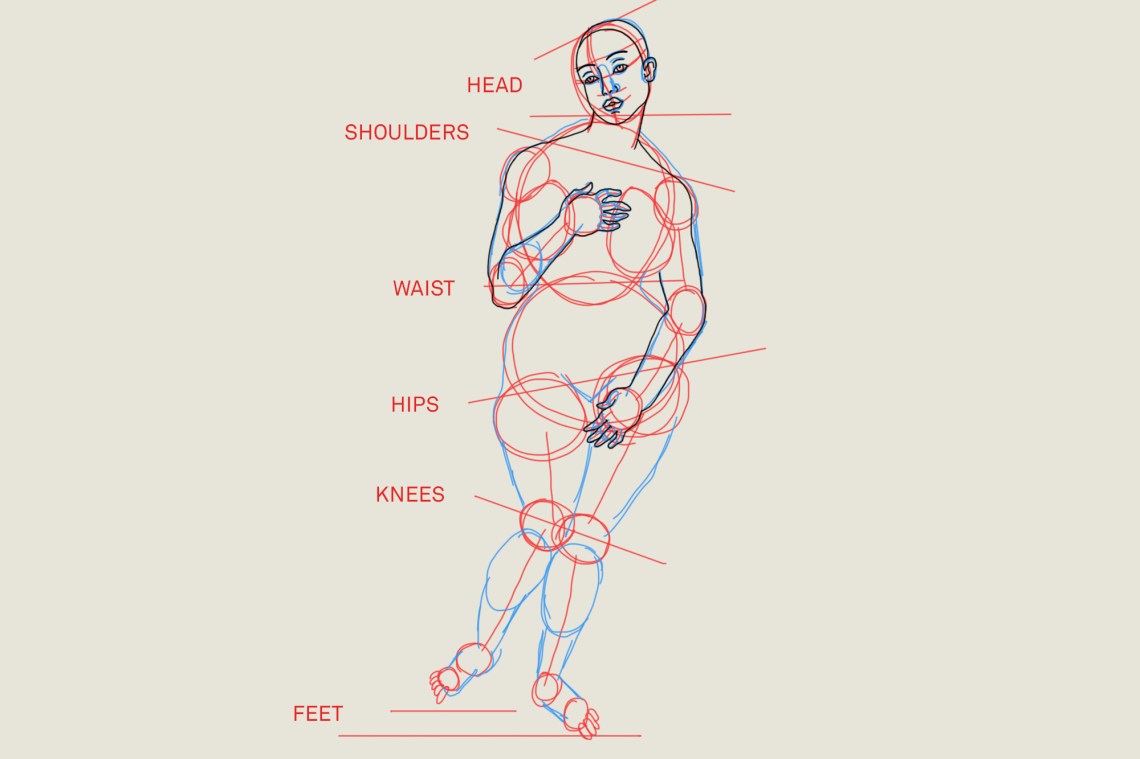 22. While we're up here, let's get those final breasticles in there, too.
23. Danger: curves ahead! Draw in those lines from the waist to the hips.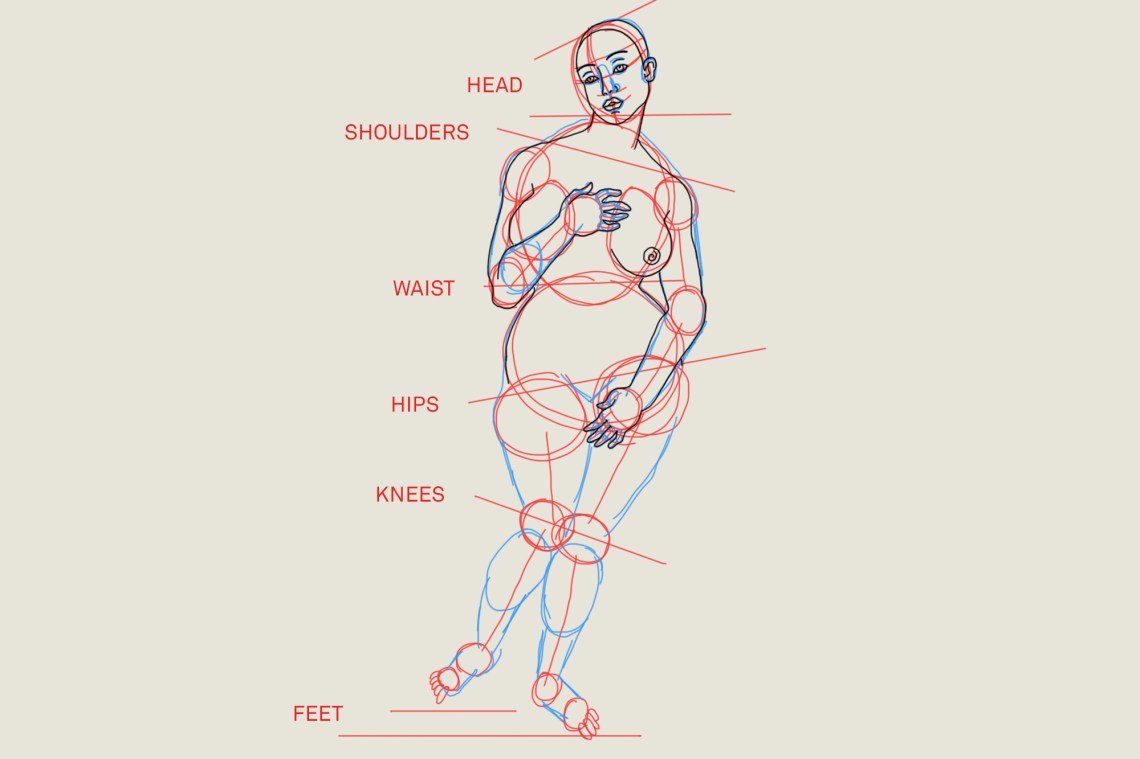 24. Draw the outside of your legs.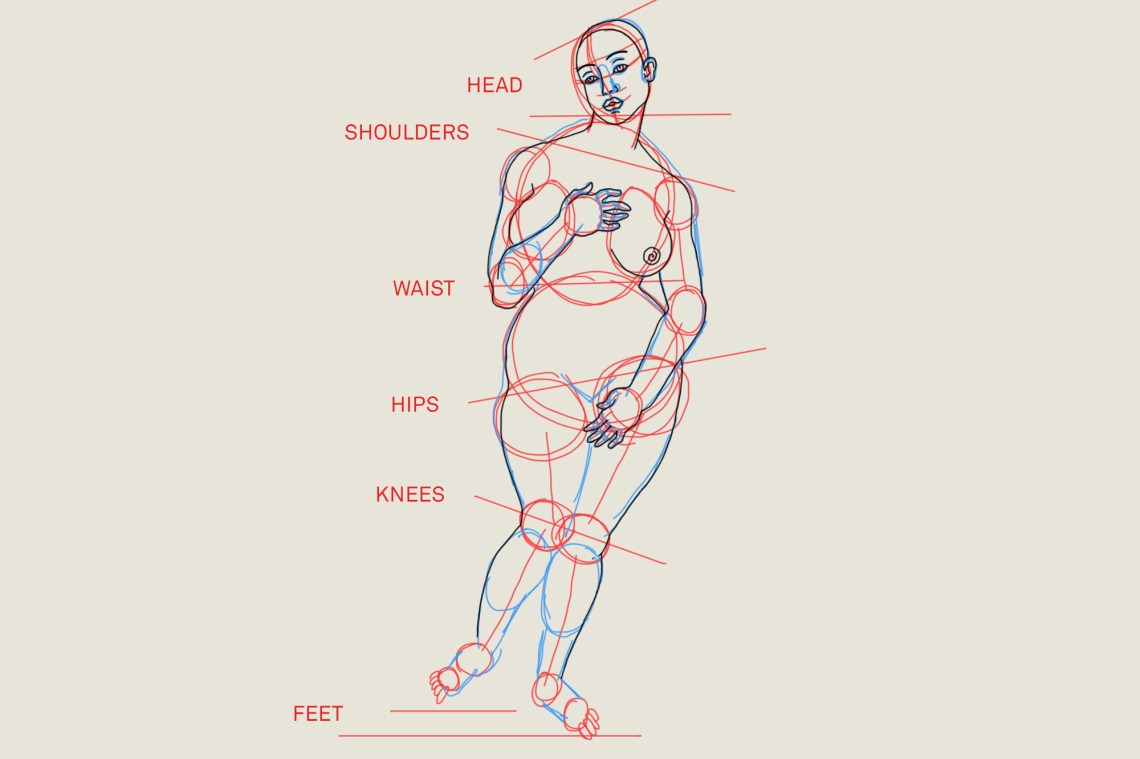 25. Now, draw your interior leg lines.
26. Here's a foot!
27. And another foot. Some good looking feet, if you ask me! But, like, not in a weird way.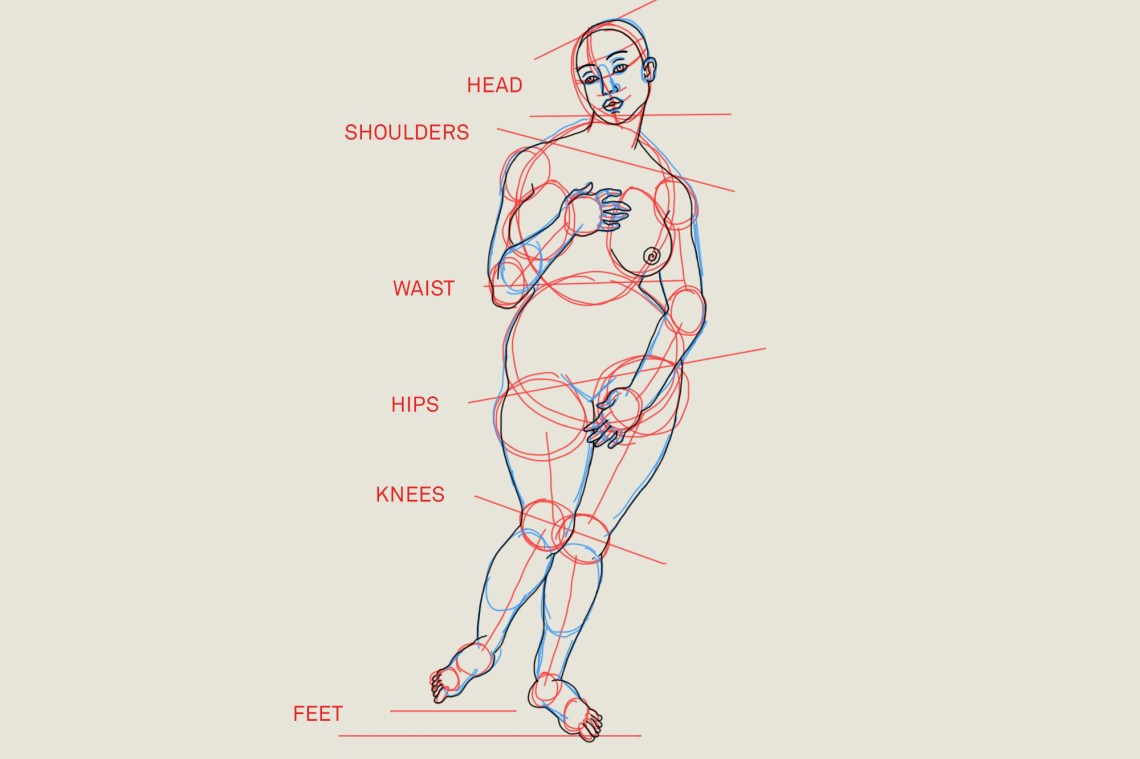 28. Now that things are officially weird, let's draw that crotch. This should be a V or U shape, or something in between.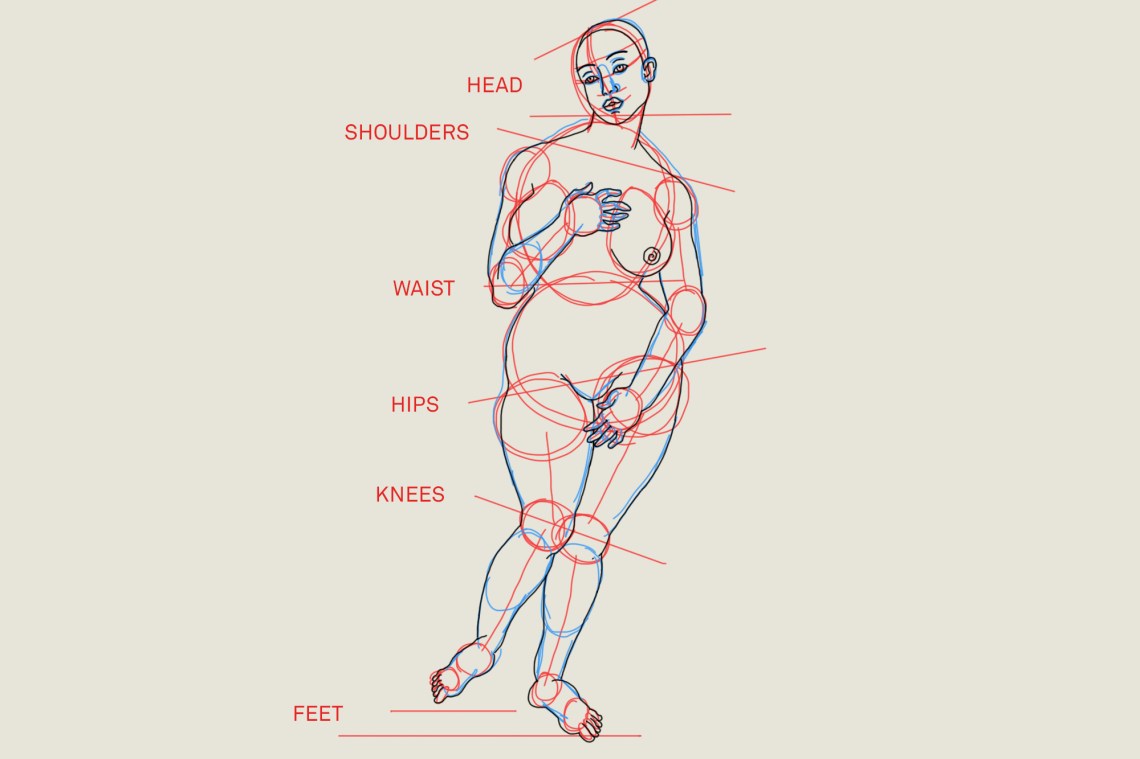 29. Draw all those details, folds, wrinkles, indents, etc.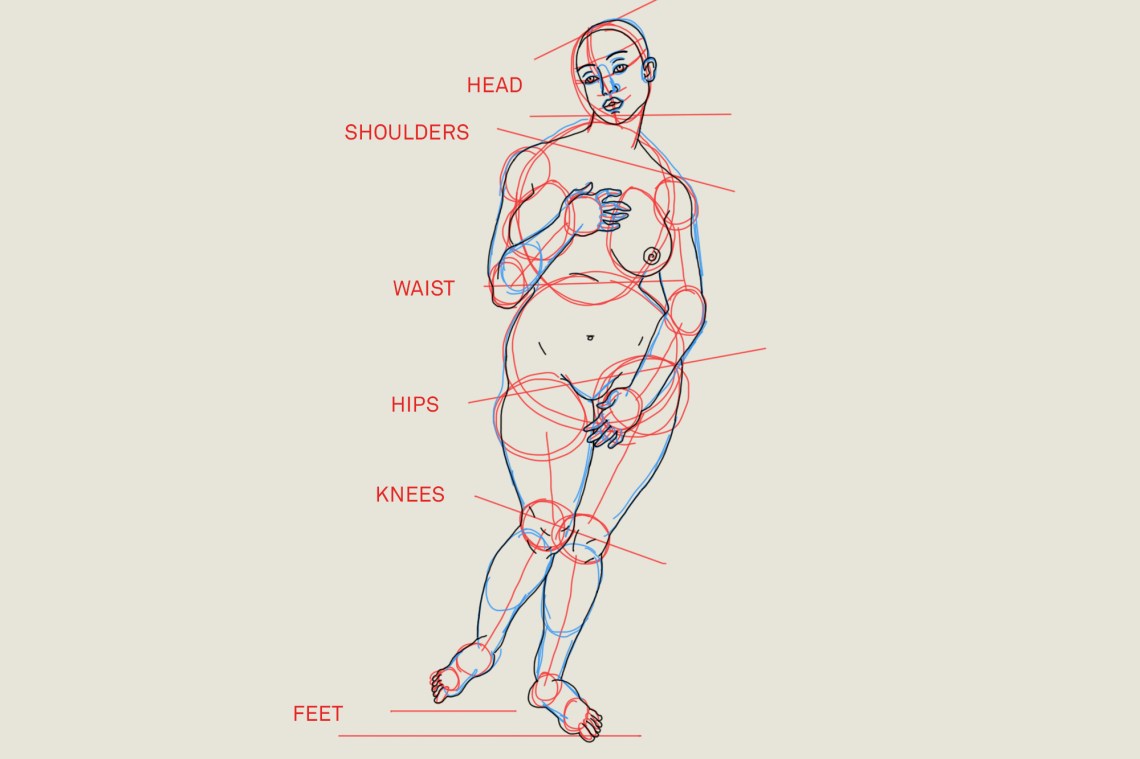 30. Are you ready? Erase your "skeleton" lines! Ok now I'm awake.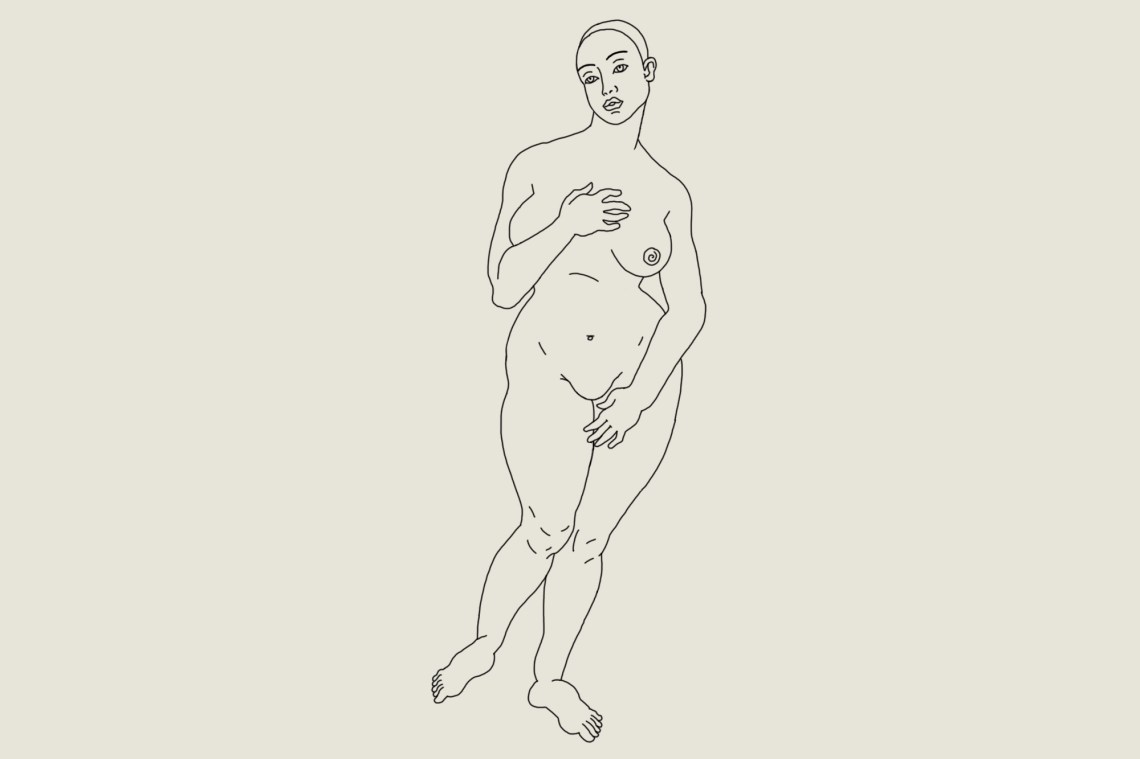 31. This next step is totally optional but if you want to add clothes to this Hottie With A Body™ you can do it now. I roughly draw them in first because we all know I ain't perfect. *Remember to add a little extra room where needed.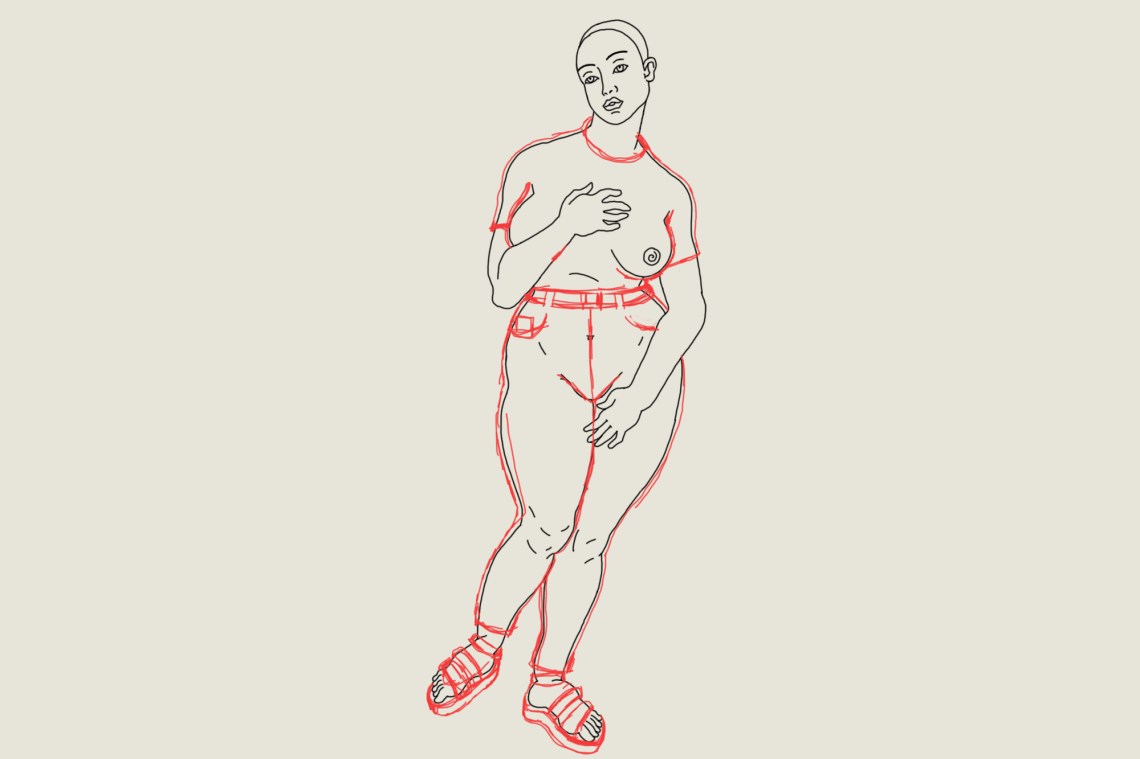 32. Now, add in that nice inked clothing line.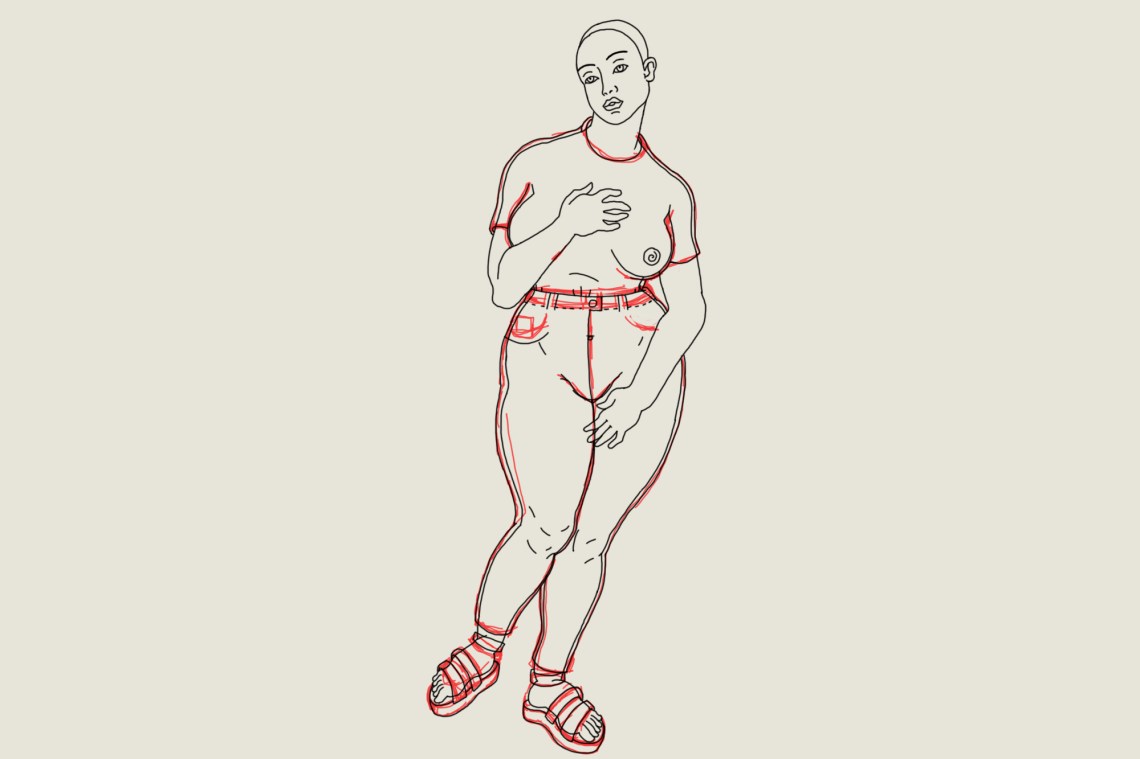 33. Erase those rough lines.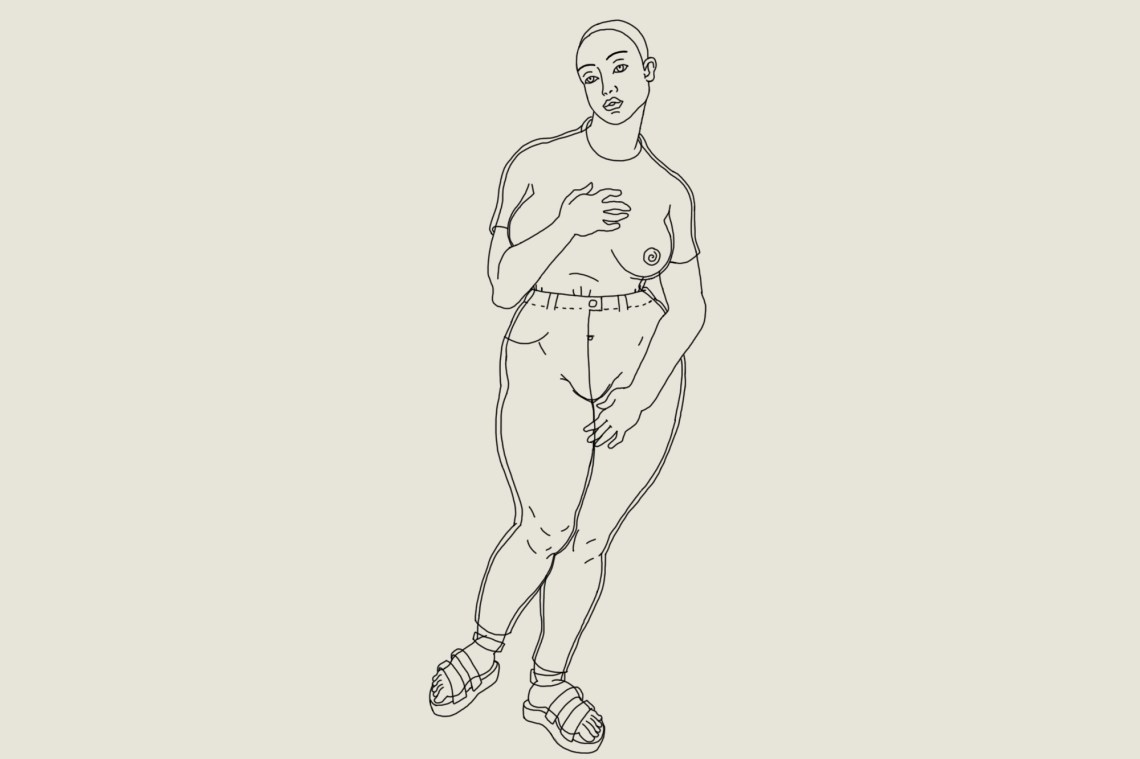 34. Now you're going to erase the parts of your body that are covered by clothing.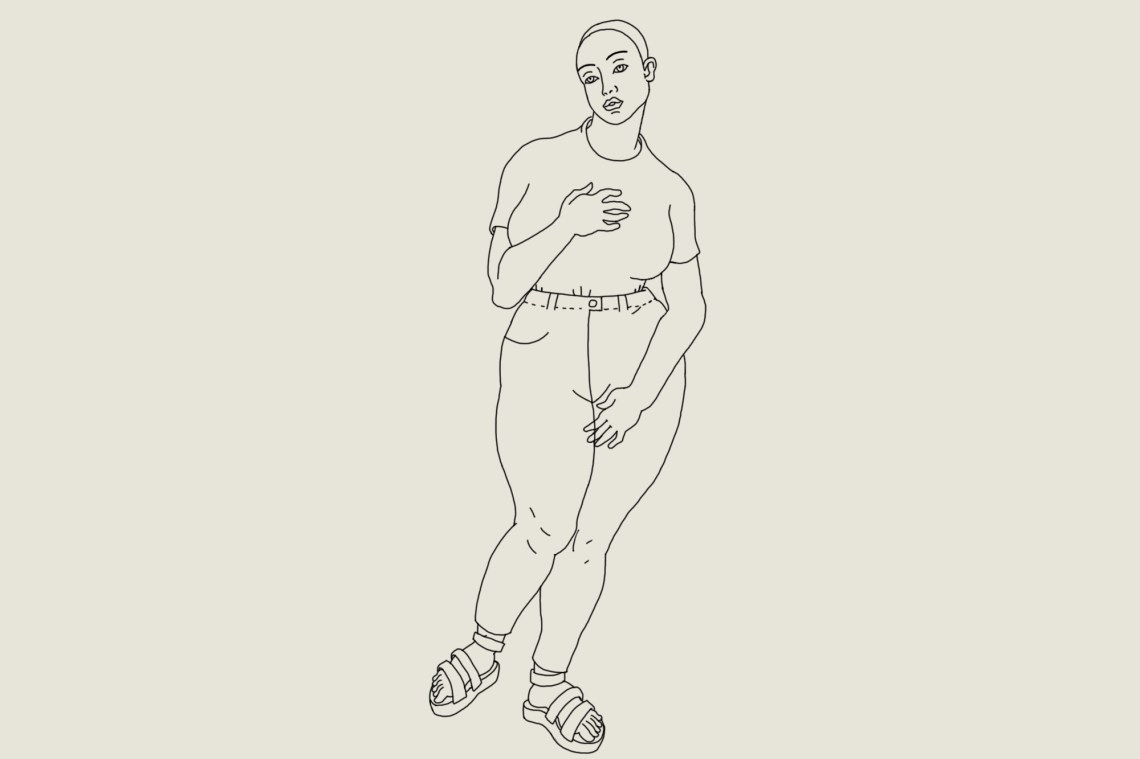 35. Are we missing something? Oh yea, this girl's long and flowing locks!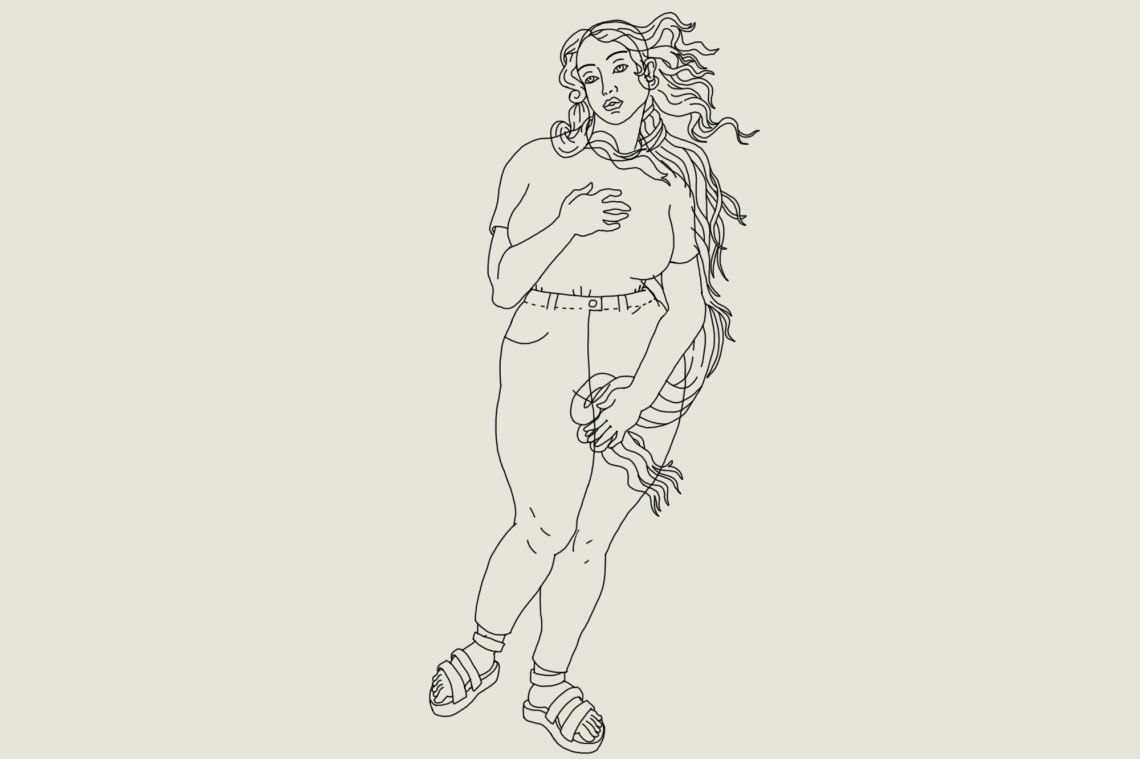 36. Time to clean up any parts of the body covered by hair. I know what you're thinking: "why would this b**** have me draw ears if they were going to be covered up by hair this entire time!" No idea, dude.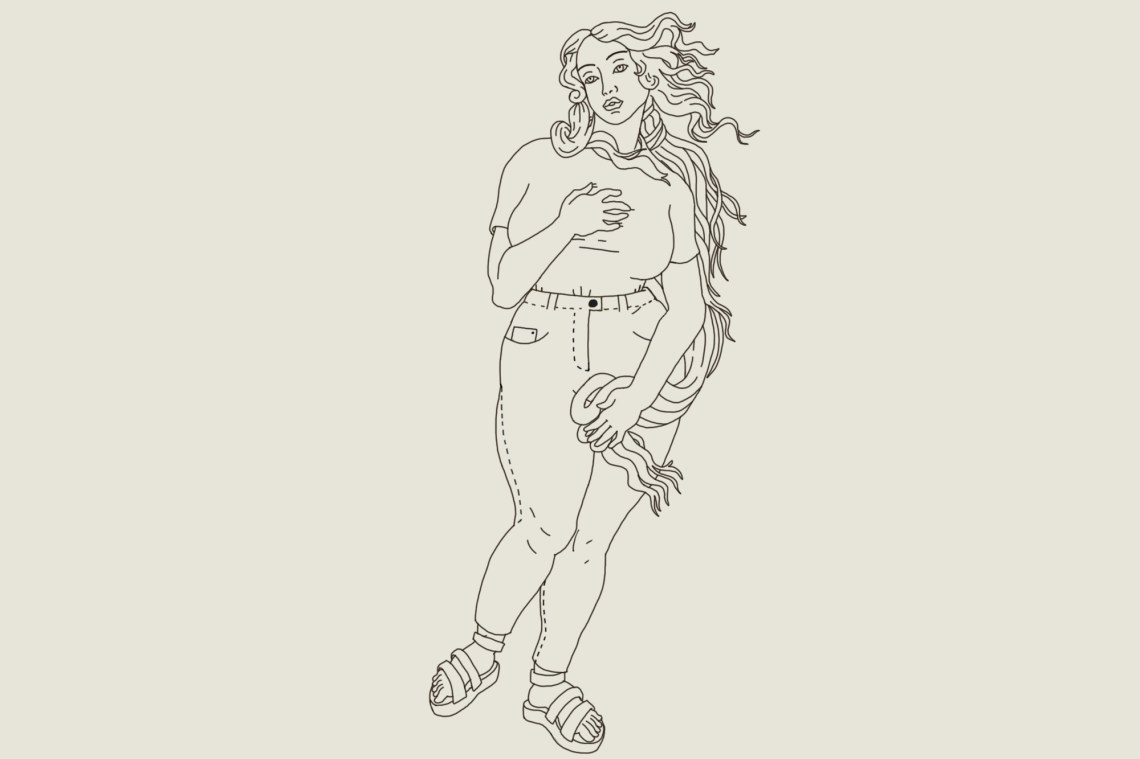 37. Slap that background in!!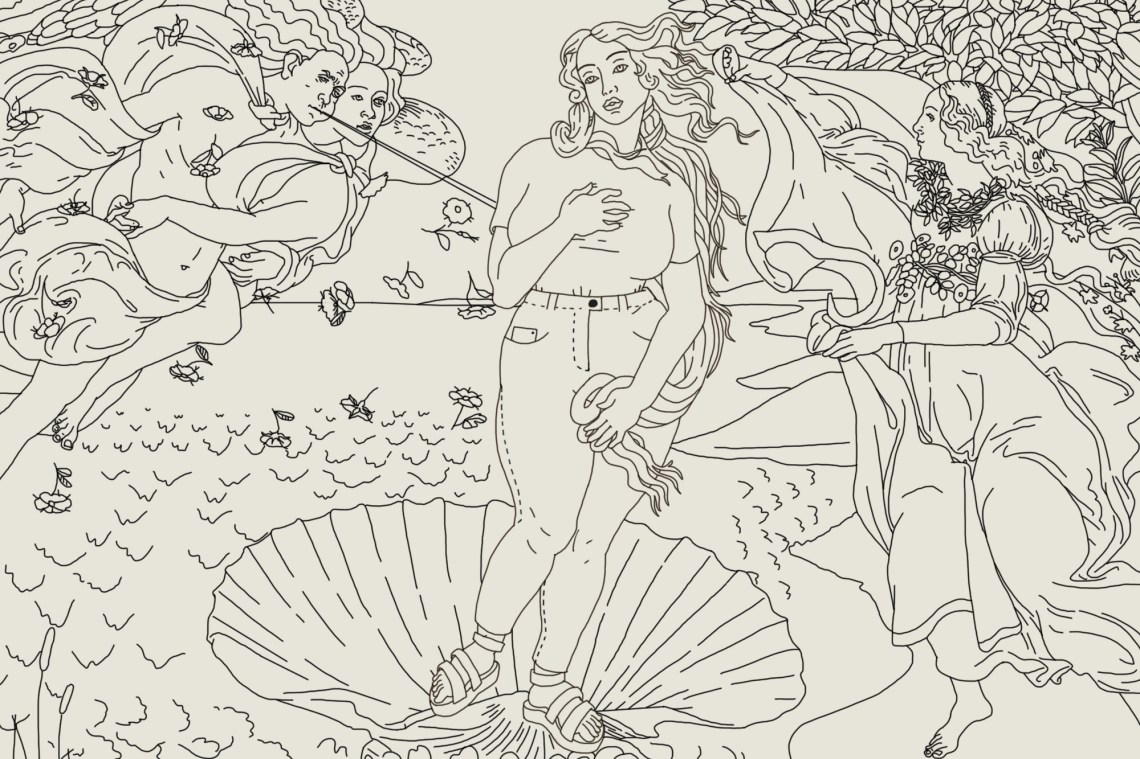 38. And finally, you can add your color. Woooowwww. A work of farts.