So you'd like to learn how to draw hair? No problem! We asked a professional to show us exactly how to illustrate different types of hair (both straight and curly). This how-to guide will help you create the perfect hair drawing.
Drawing hair may seem simple at first, but can be difficult to execute if it's going to look like a realistic drawing. This guide will take an artist of any level through the steps of how to draw realistic hair, starting with the basic overall shape and ending with specific techniques on individual hair strands for texture and spunk. Learn how to draw curly hairstyles and straight hairstyles with this hair drawing guide. Dive in to learn important quick pencil strokes that will recreate the best hair types you see daily.
Straight Hair
Let's start off easy with some straight hair. Then, we can try our hand at drawing something a little harder.
Step One
Grab the image you want to base your drawing off of. I'm choosing this one:
Step Two
Draw in your head just so that you have something to work on top of. Also, you kind of need a head for this eventually.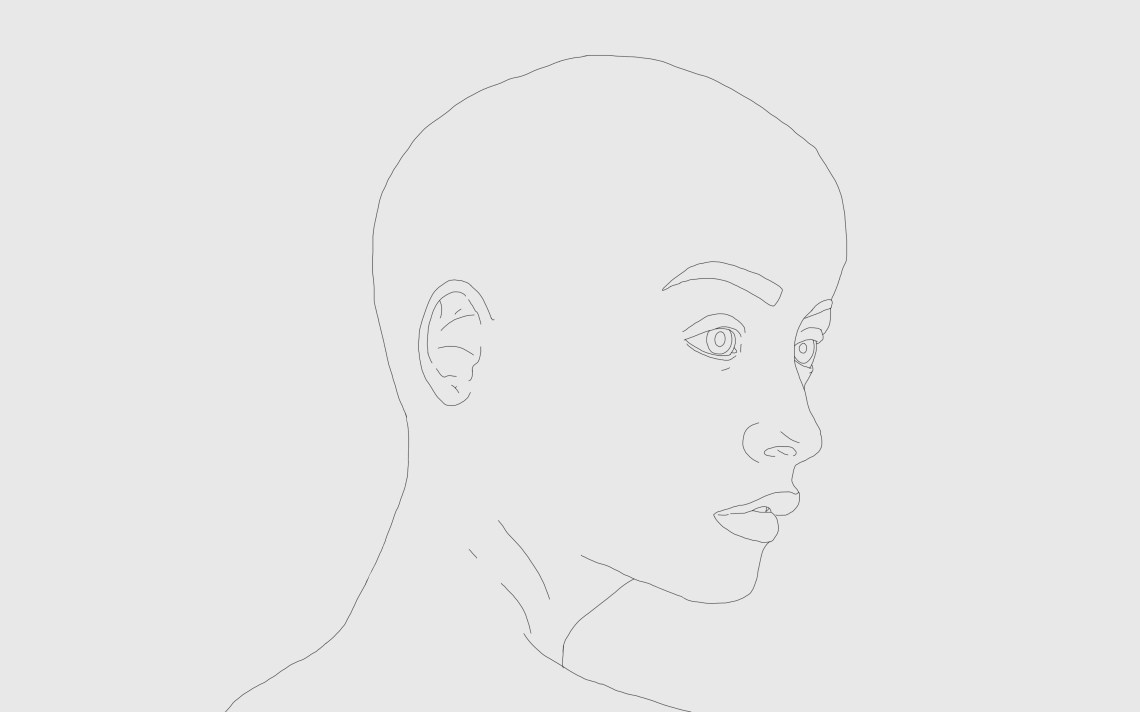 Step Three
Draw a full outline of your hair. This will help you decide what shape you want your hair to take overall.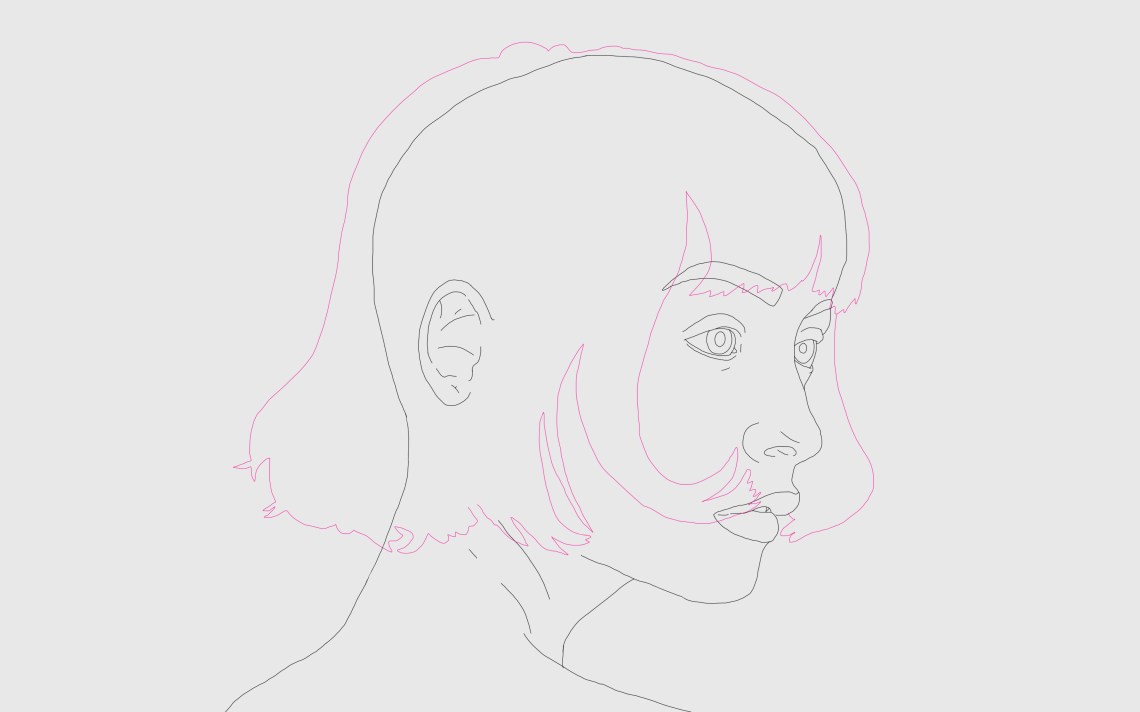 Step Four
This next step is optional but I like to add in my "holes" or the places where my hair separates and lets the light in. This makes things easier for me when I'm drawing each individual hair by remembering where I want the hair to separate and create volume with layered hair lines.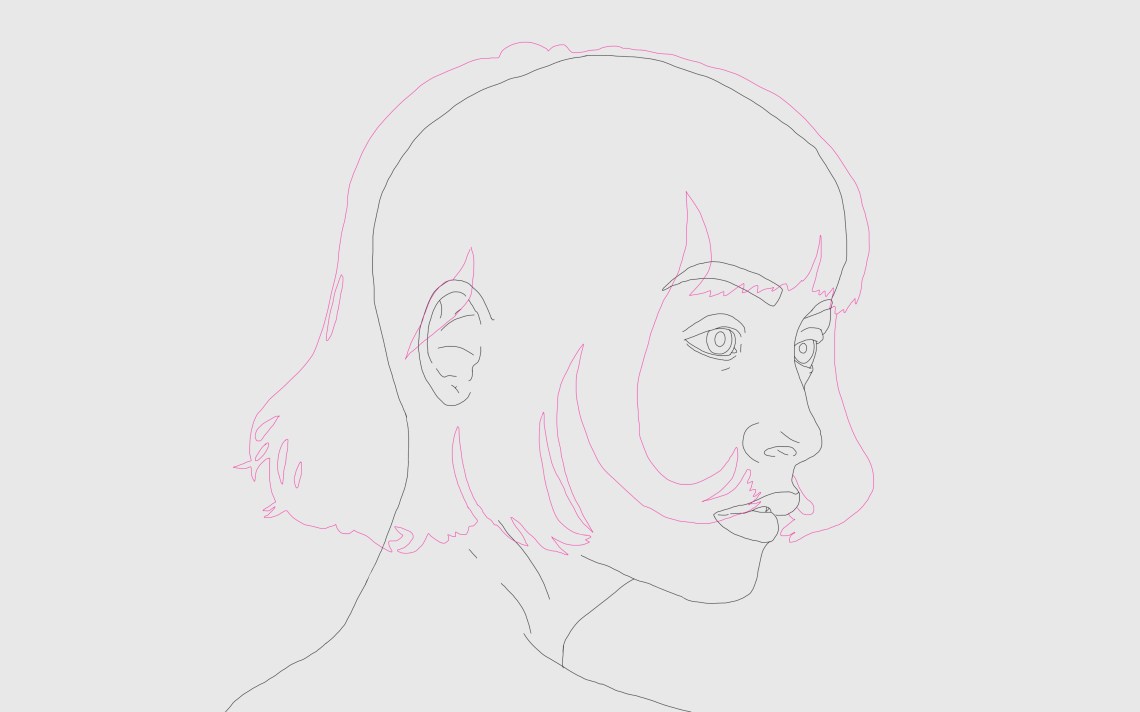 Step Five
Draw in your main hair strips or sections. Sectioning out your hair will help you determine how each hair curves aka what shape you should draw.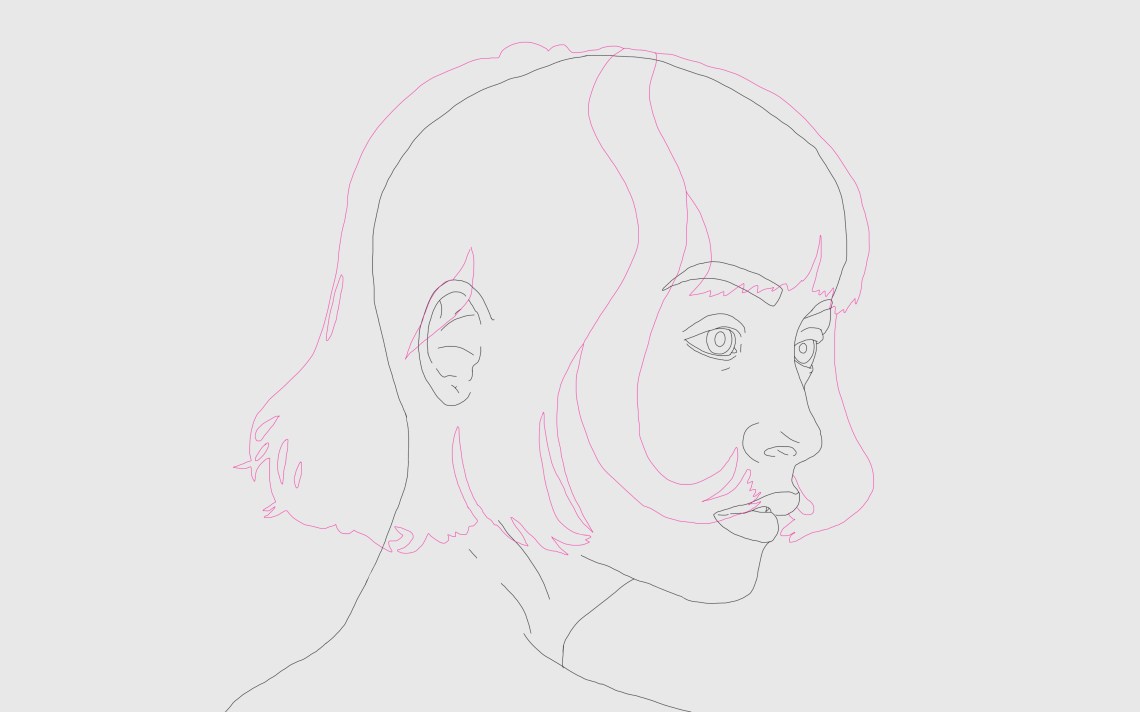 Step Six
Section the rest of your hair out.
Step Seven
Now, go into each hair section and draw each individual hair going in the direction determined by your section. Luckily for you, it's just a simple S curve right now. You can space them out however you like but since my model has dark hair, I'm sticking my hairs real close to each other.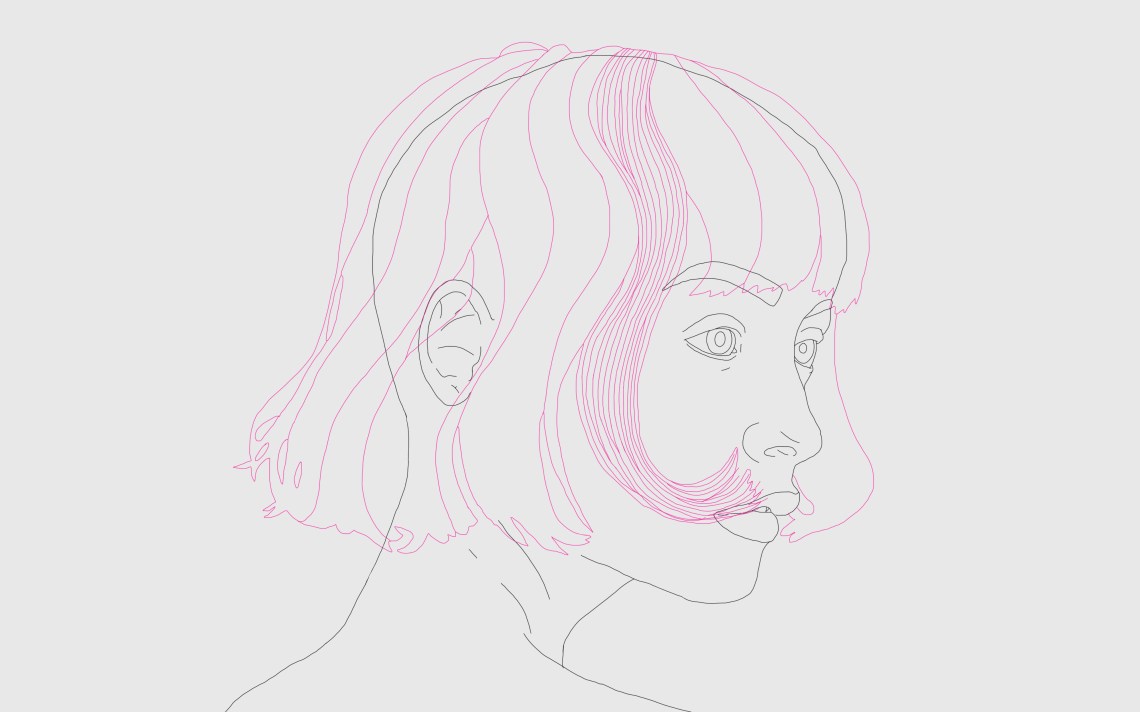 Step Eight
Complete your hair!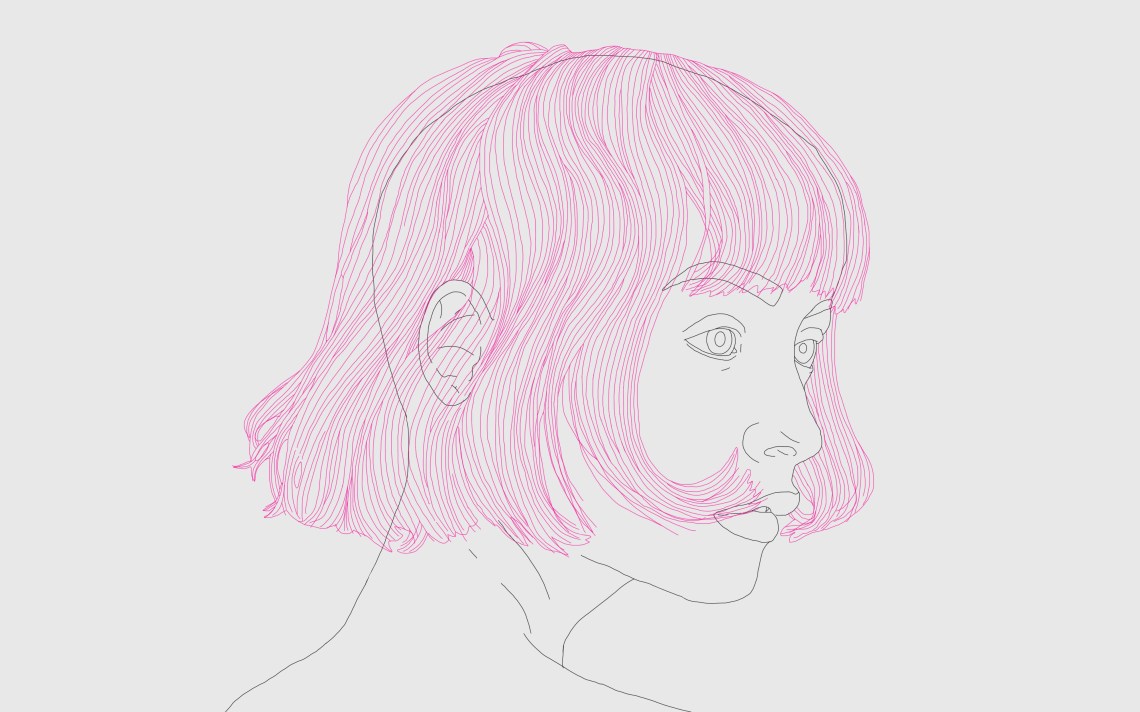 Step Nine
Now you can get rid of some outline edges so things look more natural.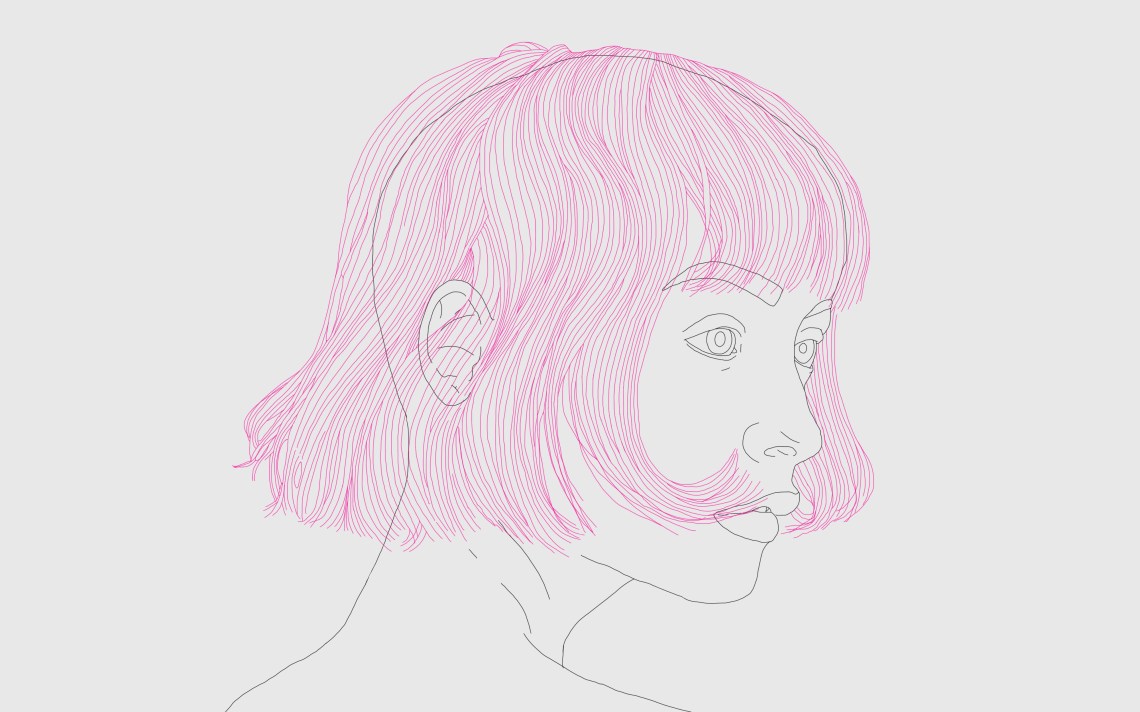 Step Ten
Get rid of the part of your head that's covered in hair.
Step Eleven
And you're done! She cute.
---
Curly Hair
Now time to draw curly hair, whether it's short hair or long hair styles. These steps and tips can also be used to draw wavy hair and frizzy or permed hair to create the best looks on your portrait drawing.
Step One
Start off with a reference image of your choosing.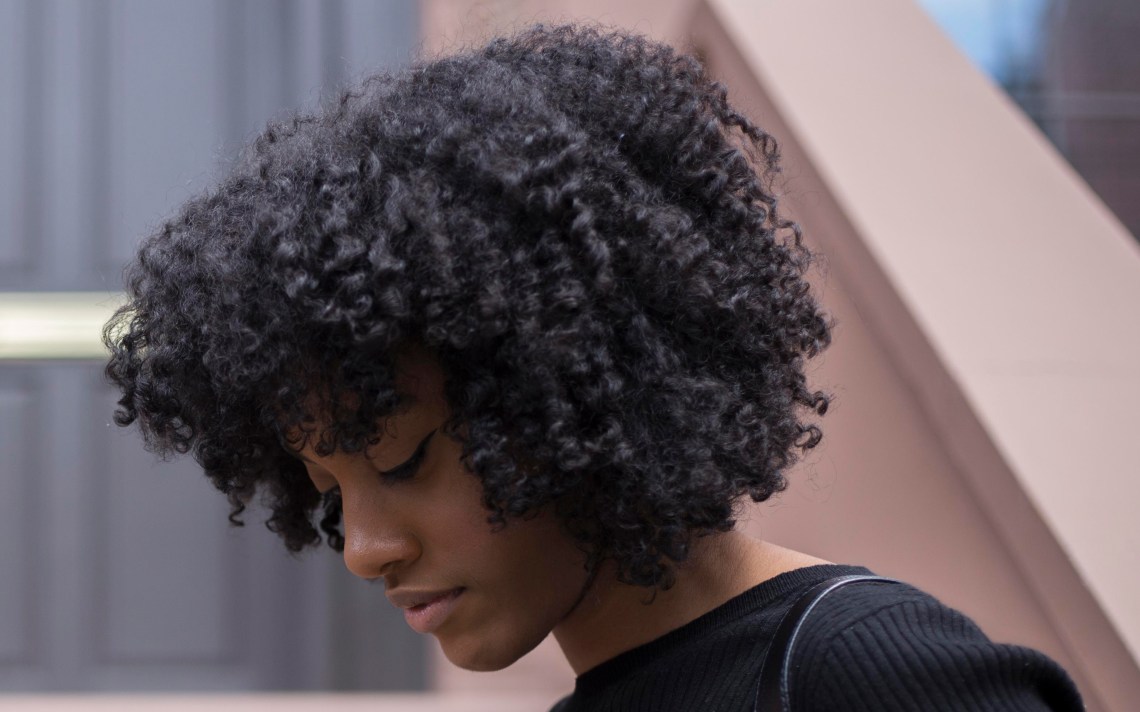 Step Two
Get that beautiful head in with some simple pencil lines. Fantastic skull!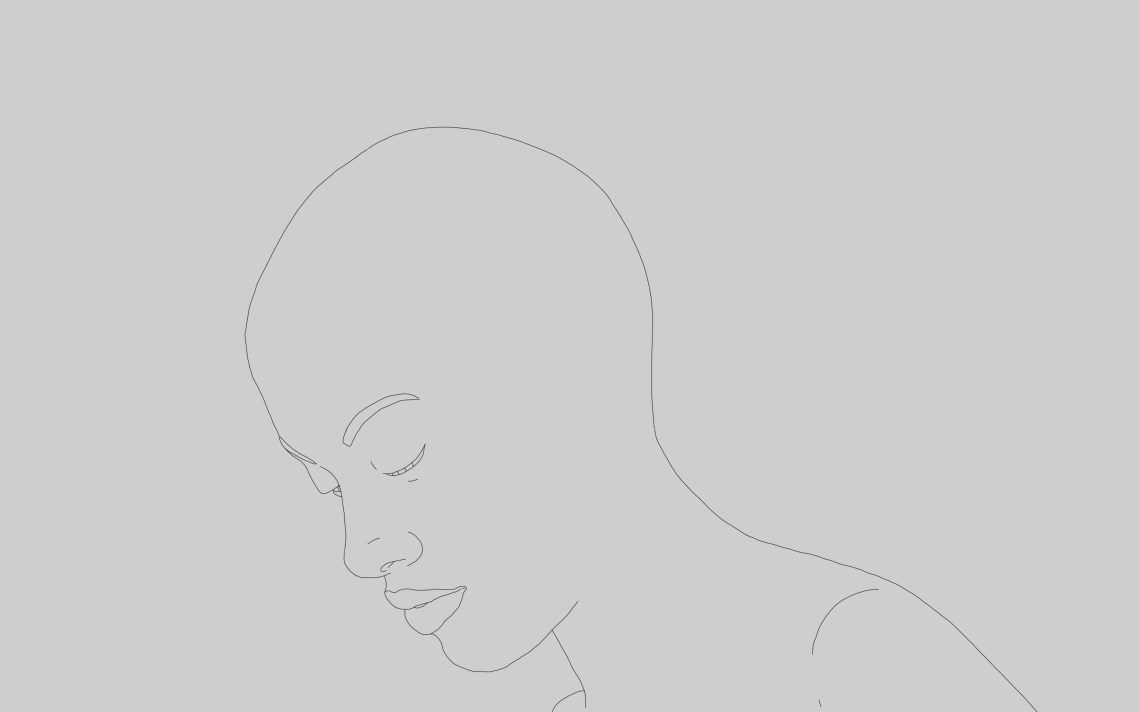 Step Three
Here comes your hair outline.
Step Four
Now add in your hair "holes".
Step Five
Draw your first hair section. This shape will of course be different than the shape you used for straight hair. Get familiar with the shape of your model's hair.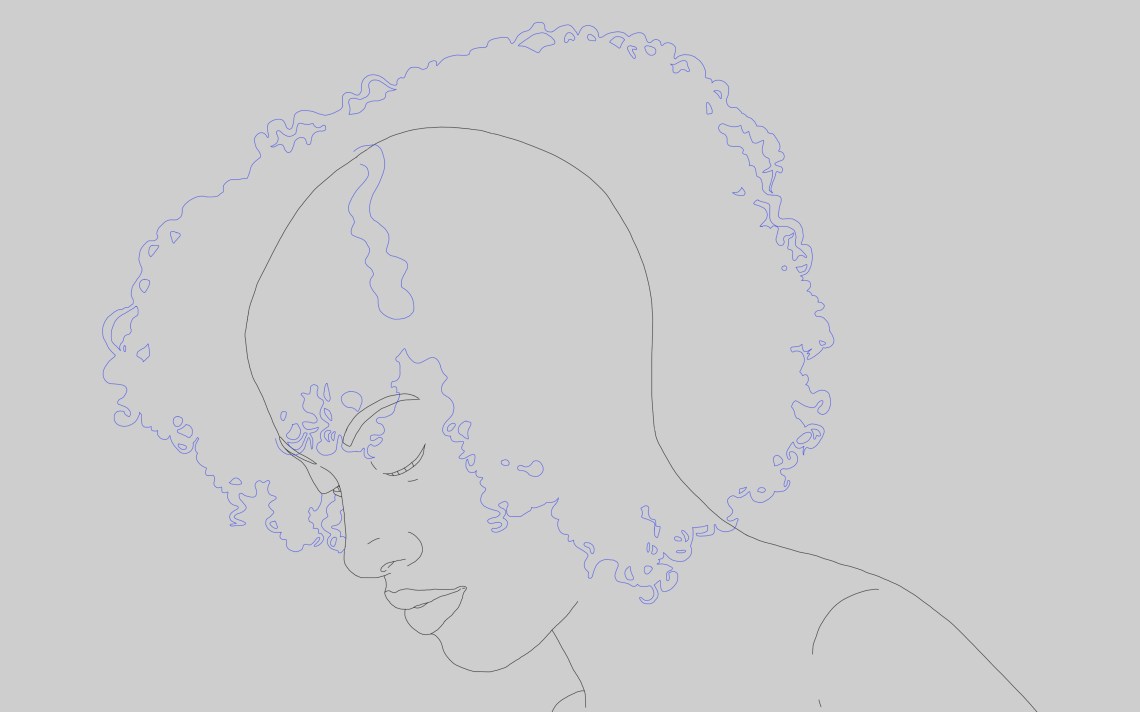 Step Six
Draw the rest of your sections.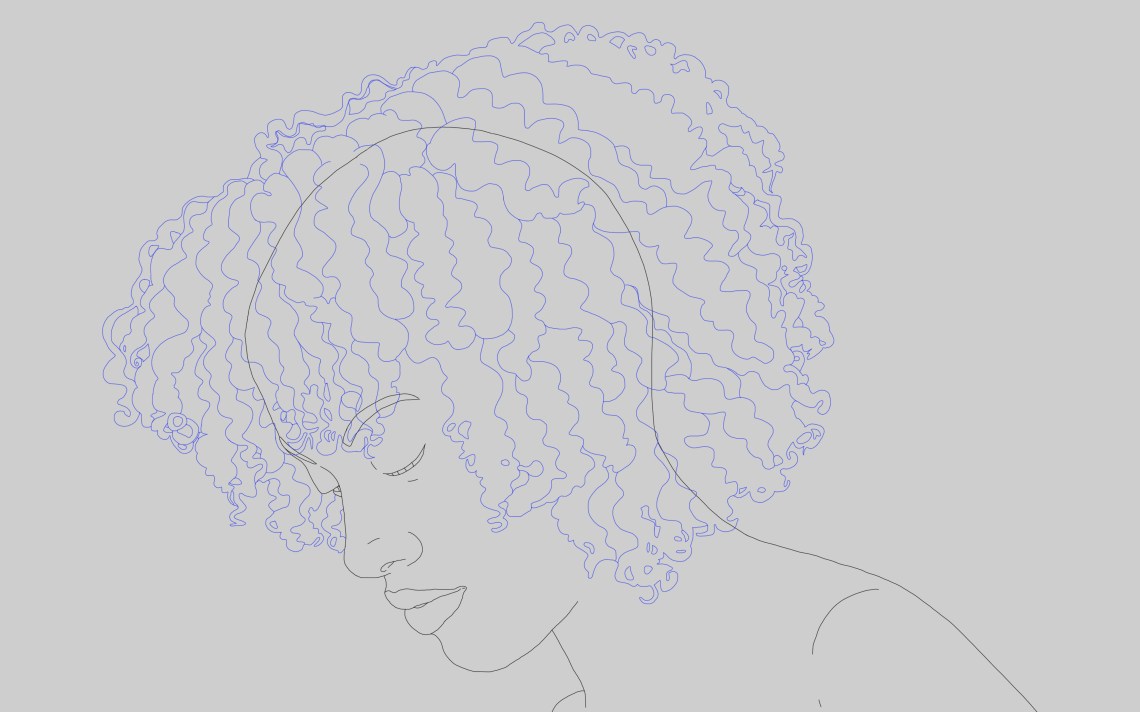 Step Seven
Now fill in each section with your individual strands.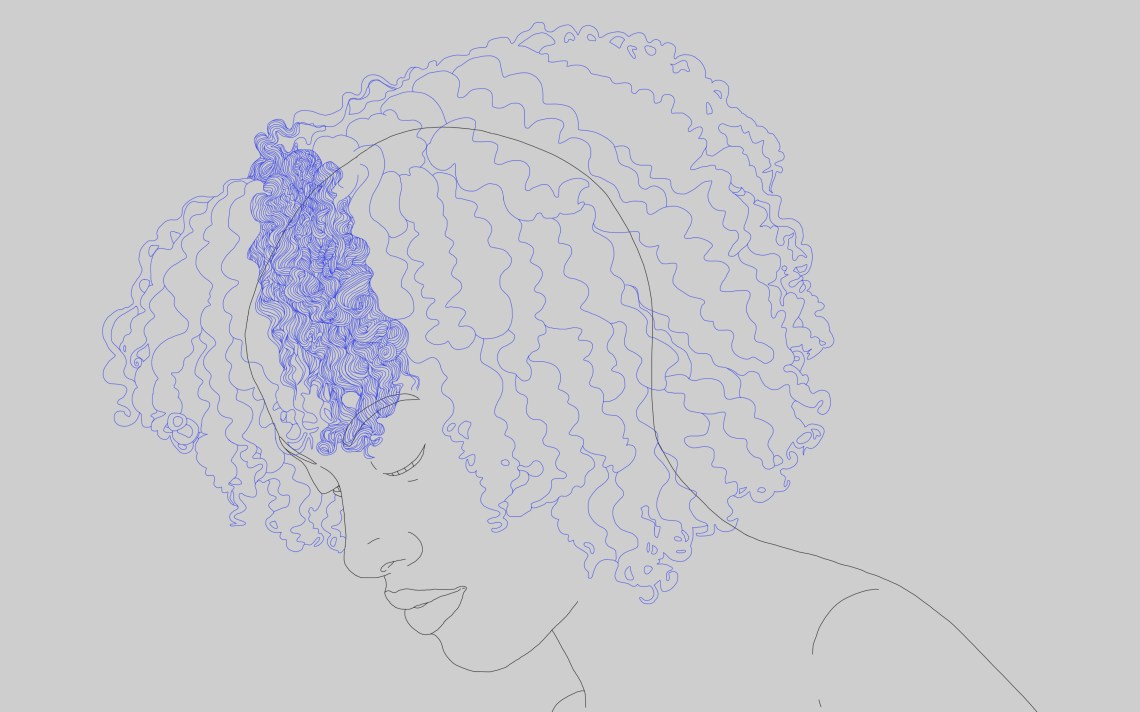 Step Eight
Alright, don't freak out! If you look closely, I just drew a bunch of wavy lines next to each other that go in the same direction or different directions for texture. In this case, dark areas with thicker lines or random stray hairs, are your friend and work perfectly. Your drawing definitely doesn't have to look as complex as mine. Just make it up as you go along and have fun with it!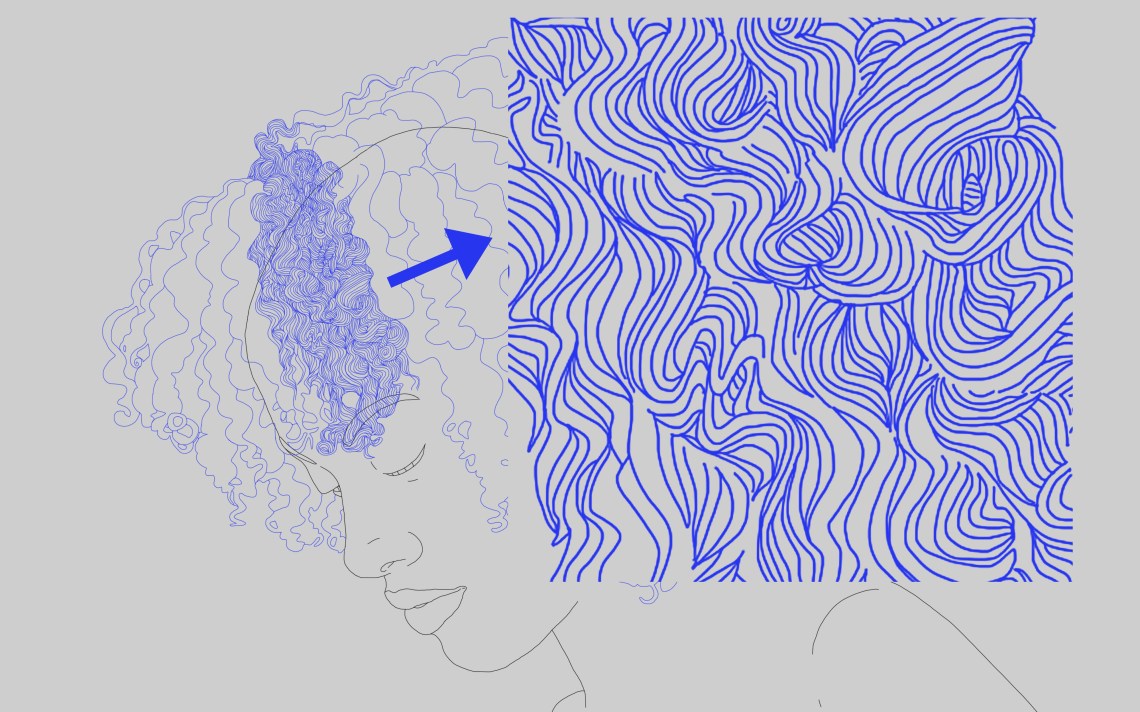 Step Nine
Finish up drawing all those little hairs. Phew! That took forever. Why do I do this to myself?!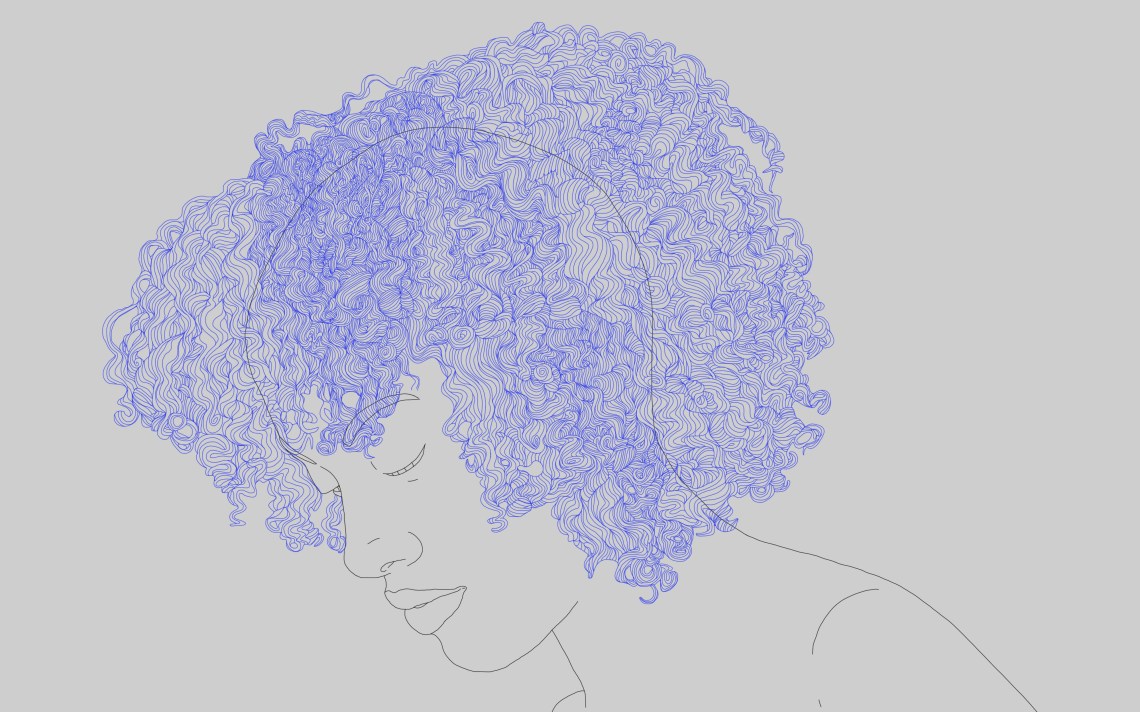 Step Ten
Remove your "outline".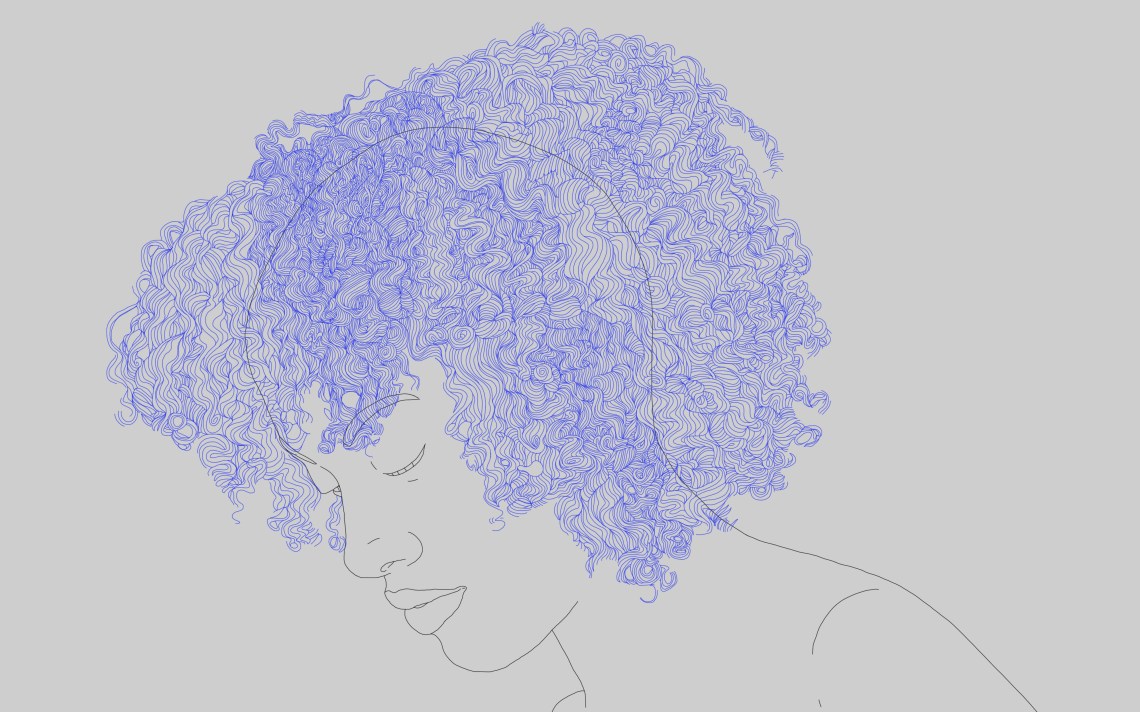 Step Eleven
Erase your invisible head parts, grab a colored pencil to shade in what you need, and bam! You are DONE, girl. If you need me, I'll be in the bathroom crying.