1. The House Where Ariel Castro Held Three Women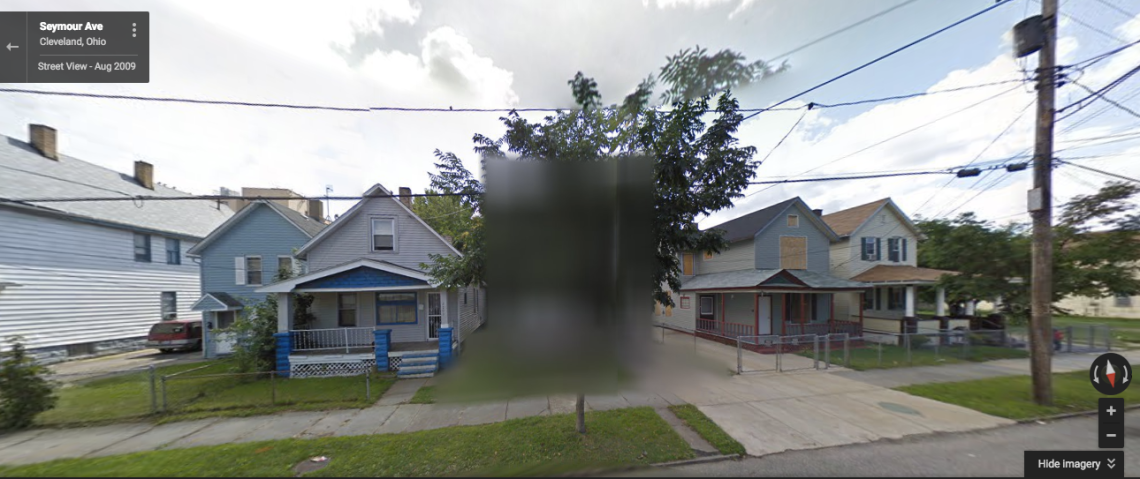 Finally rescued in 2013, Ariel Castro held three women against their will at the above Seymour address for up to eleven years. When the above Google street view pic was taken, in 2009, the women were still inside. Google appears to have since censored the house itself.
2. The Village Of Dead Dolls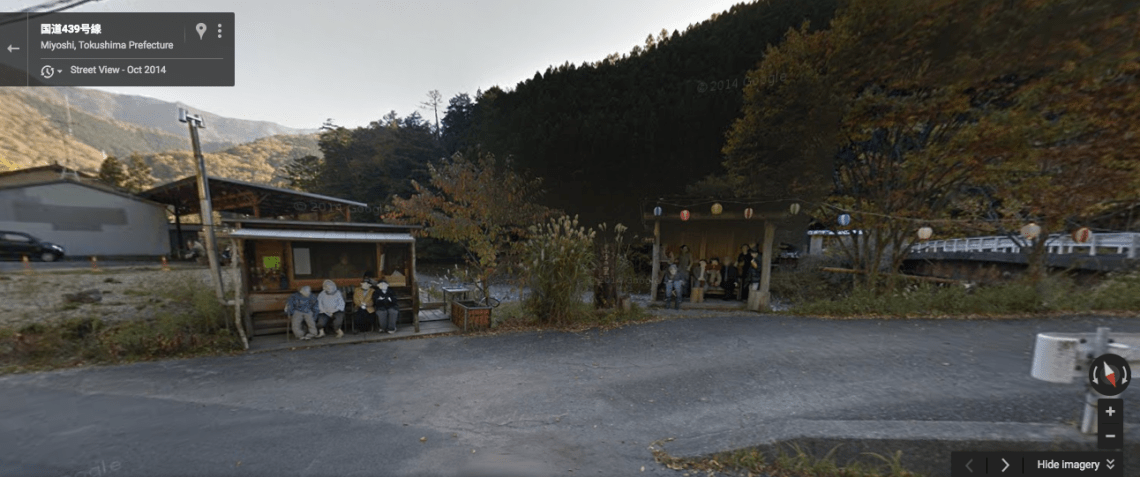 For every person who dies in Nagoro village, a life-sized doll is built in memoriam and placed somewhere in the village where the deceased might have been. The tiny village even has one teacher and two student dolls in the now closed village school. As of 2014, resident and doll maker Ayano Tsukimi had made over 350 of them. The dolls in the village now outnumber the residents.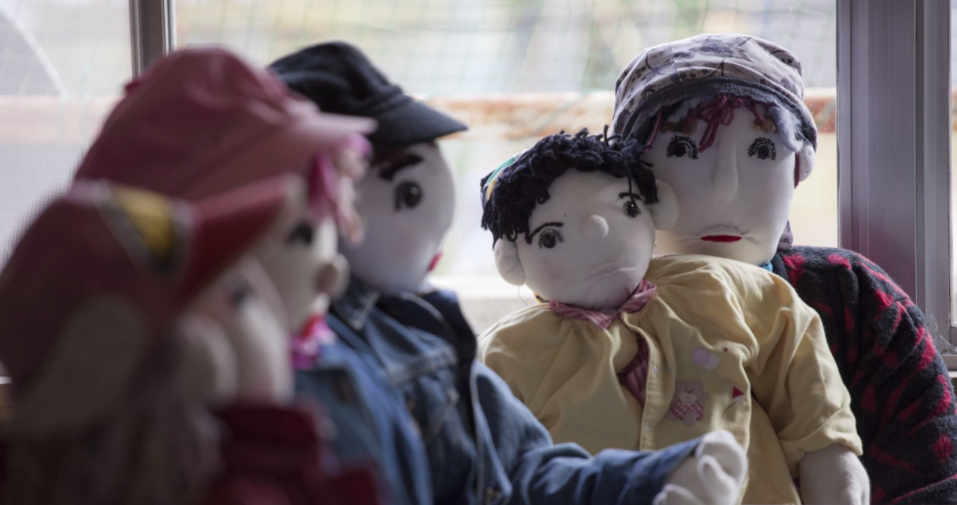 There's an entire documentary about Nagoro and while it's creepy, it's also bittersweet in a very touching way.
[vimeo 92453765 w=640 h=360]
3. The Exact Moment Someone Tried To Rob A Google Street View Driver
You can see this attempted robbery in Colombia one step-by-step. Apparently the young man in the first picture had just been handed a gun by the fellow seen heading inside.
Then, as you get closer, Google has censored out any closer view of the would be robber.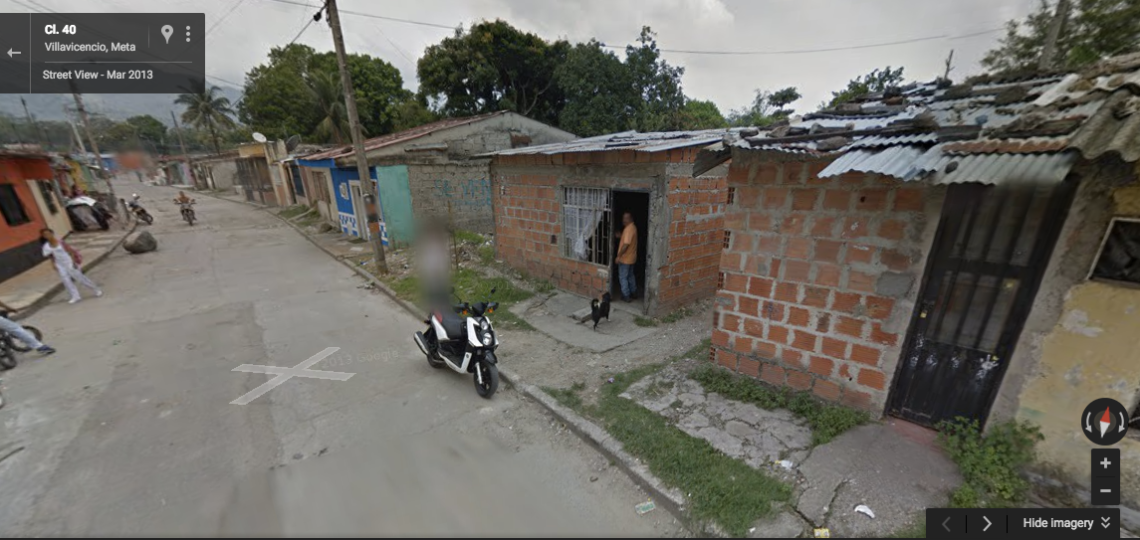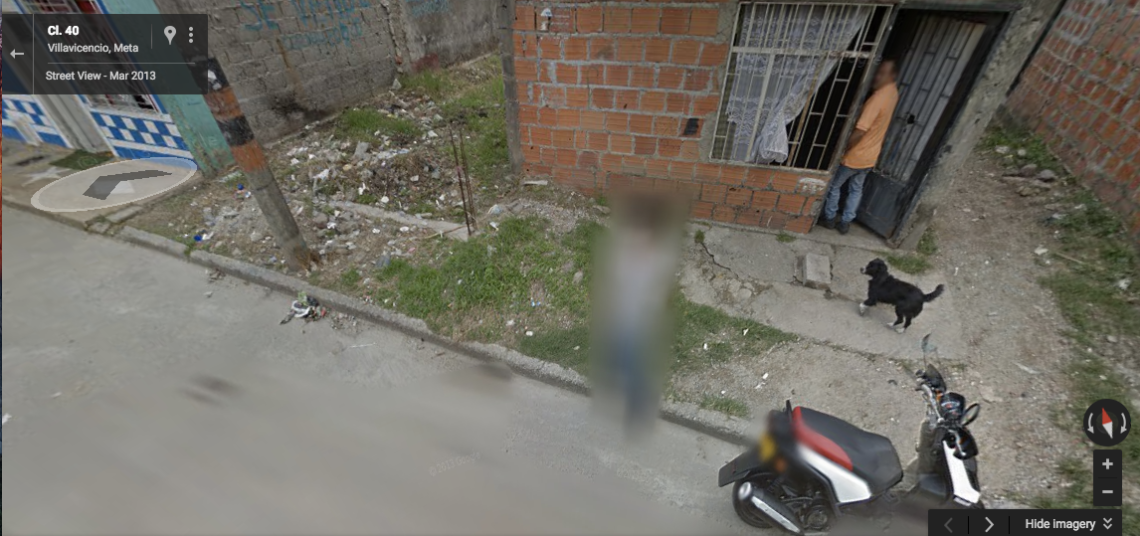 Finally, in the last image, you can see locals realizing something bad is about to go down and moving away from the now totally censored man. According to other sources, this is the point at which the now censored man with a gun opened fire on the Google driver. Here's an older, uncensored image.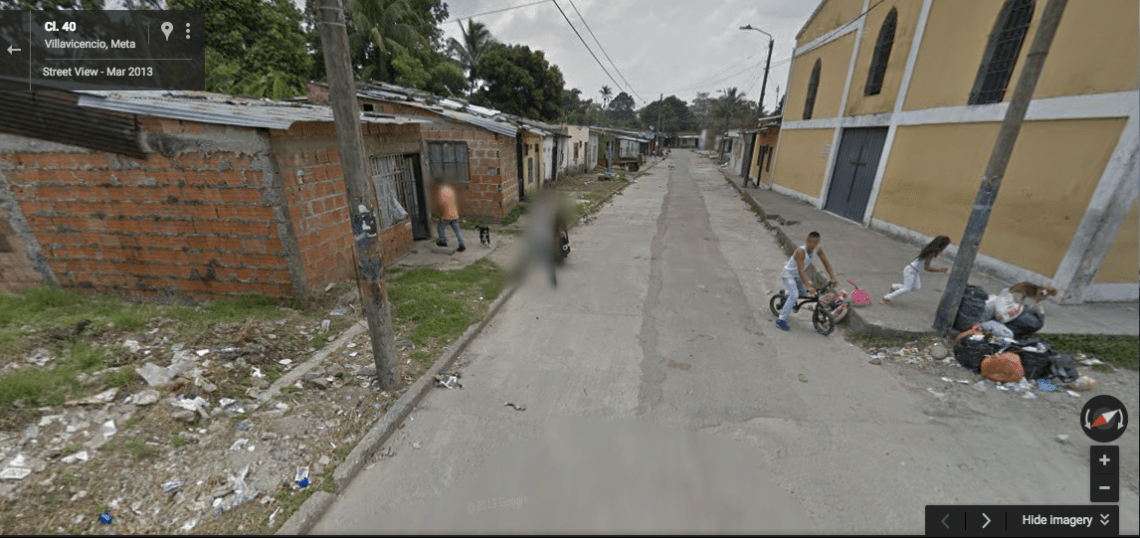 Here's an older, uncensored image.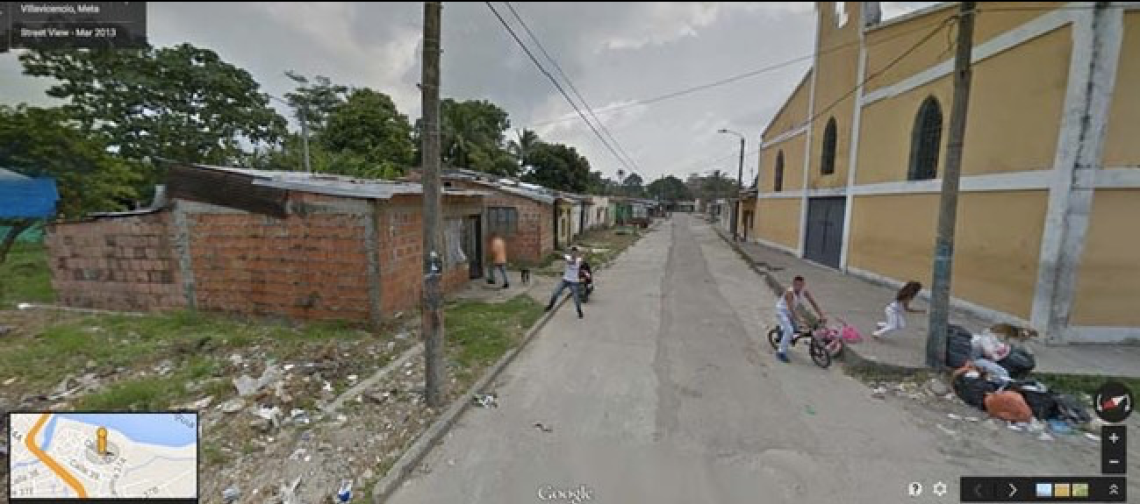 Four policemen were gathered, chatting, only two blocks away.
4. This Magical Forest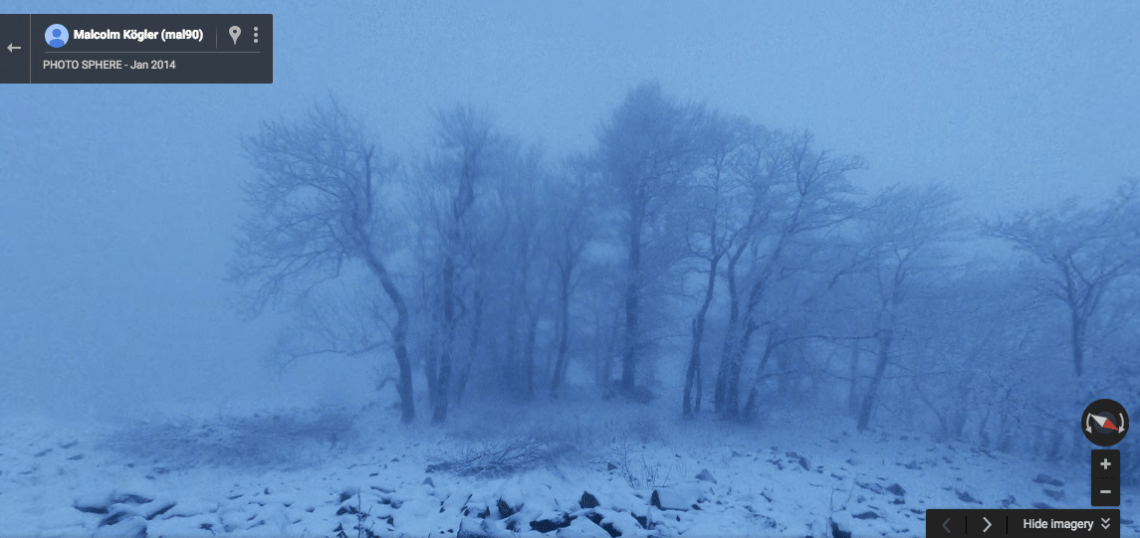 Depending on your mindset, this is either an image of a terrifying forest ruled by the dead or the most beautiful winter wonderland ever captured.
5. Monsters Along The Highway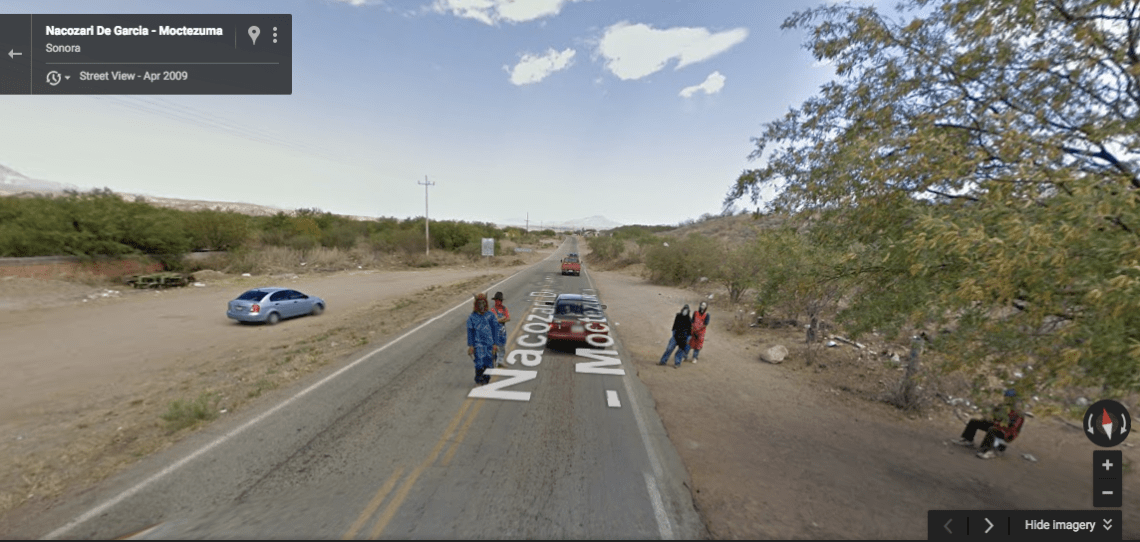 Just keep driving.
6. Japanese Bird People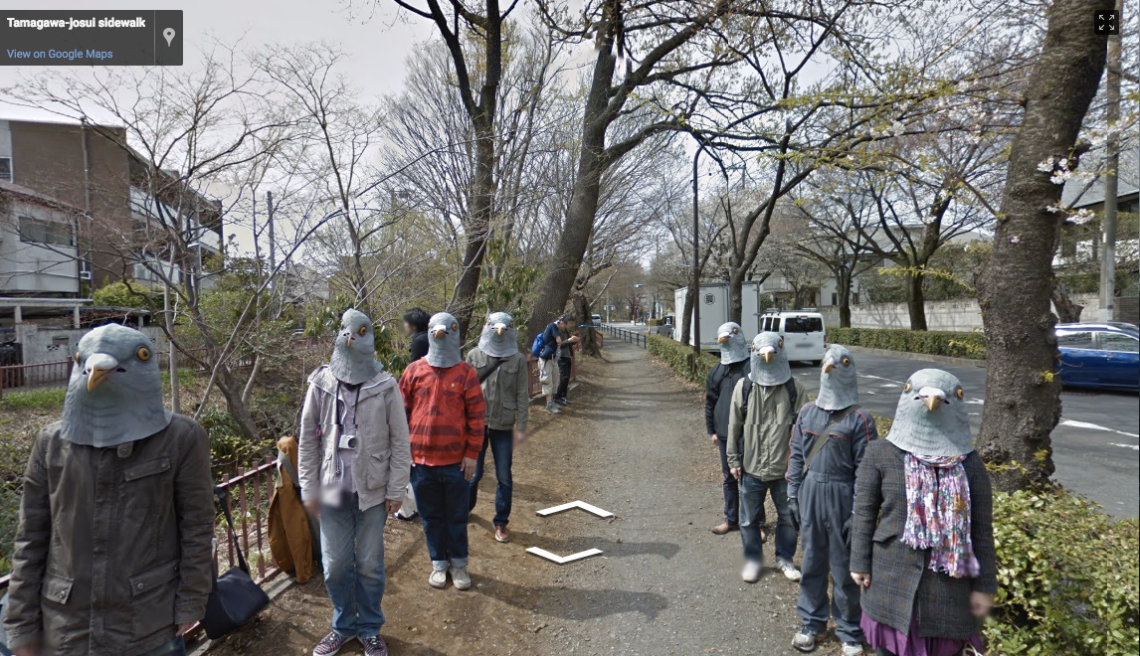 Who keep watching you…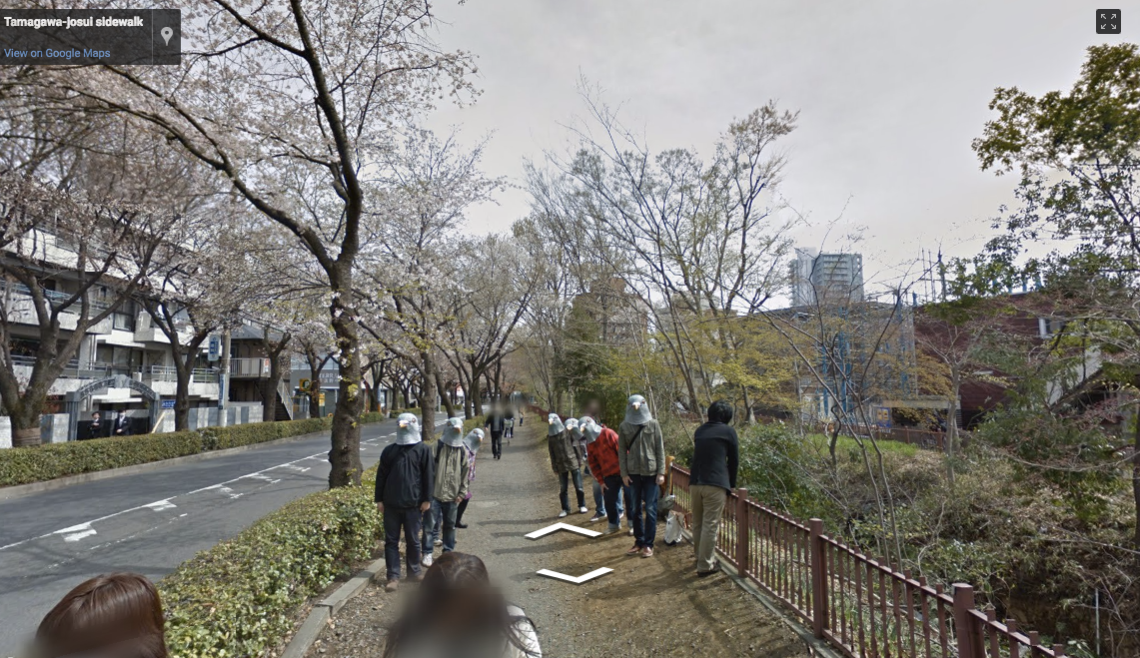 And watching you…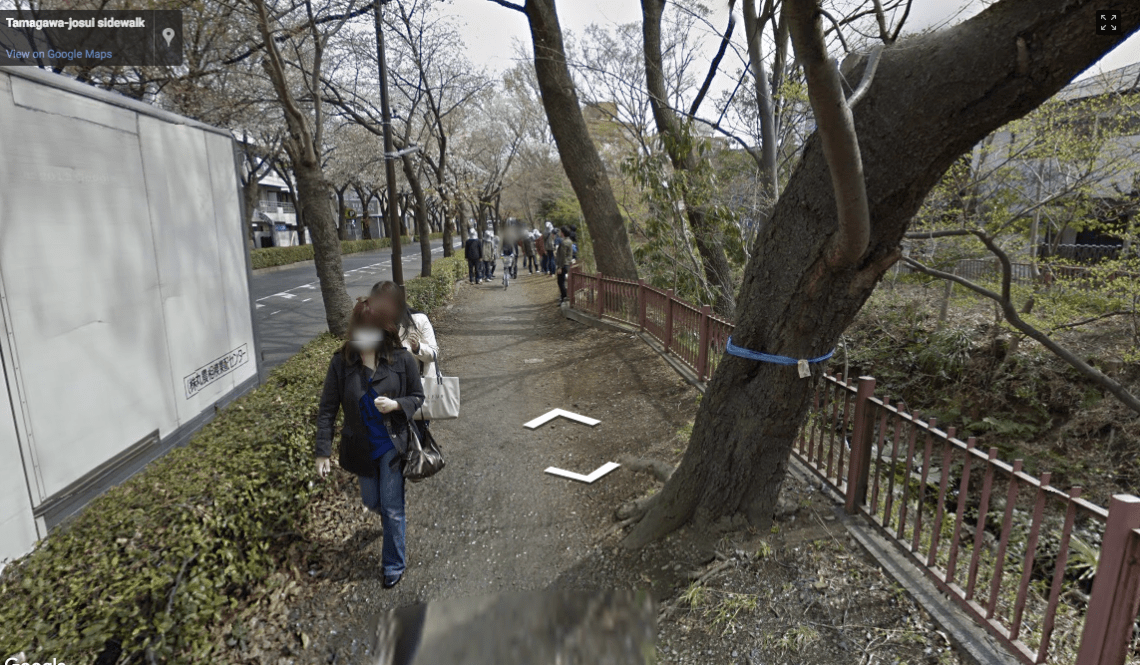 7. This Hidden Map Layer In Centralia, Pennsylvania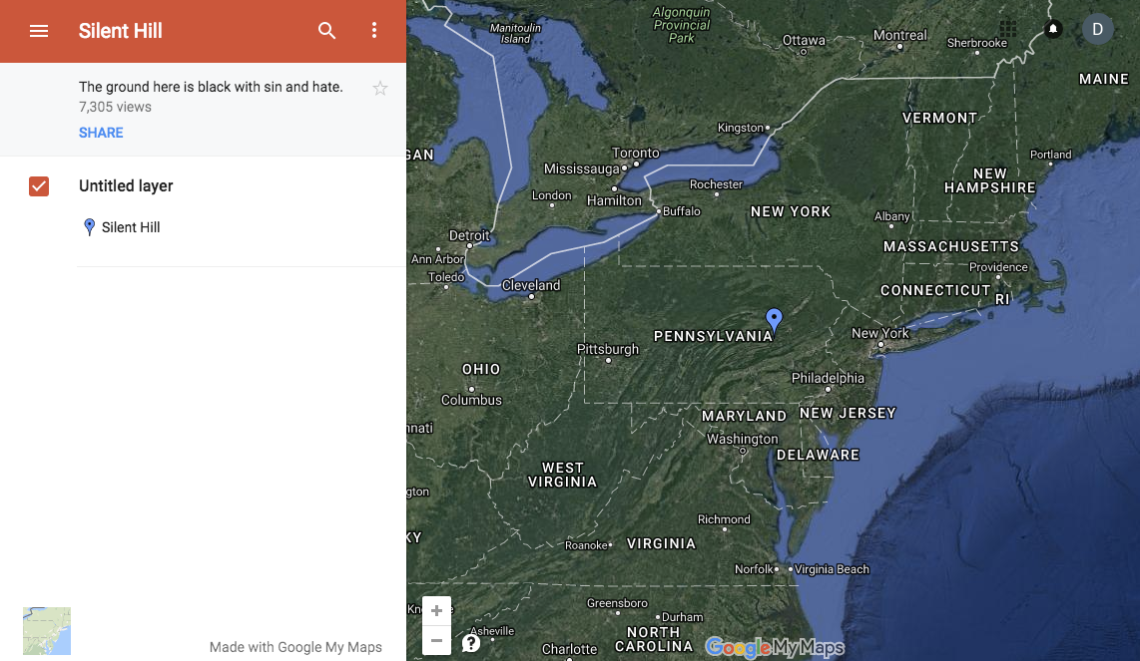 In the 80s, the town had over 1,0000 residents. As of 2010, there were only ten left. The reason for the mass migration is the coal mine fire that began there in 1962. It's been burning since then, underground. "Fire doesn't cleanse, it blackens."
It was this town that inspired some of the movie, "Silent Hill."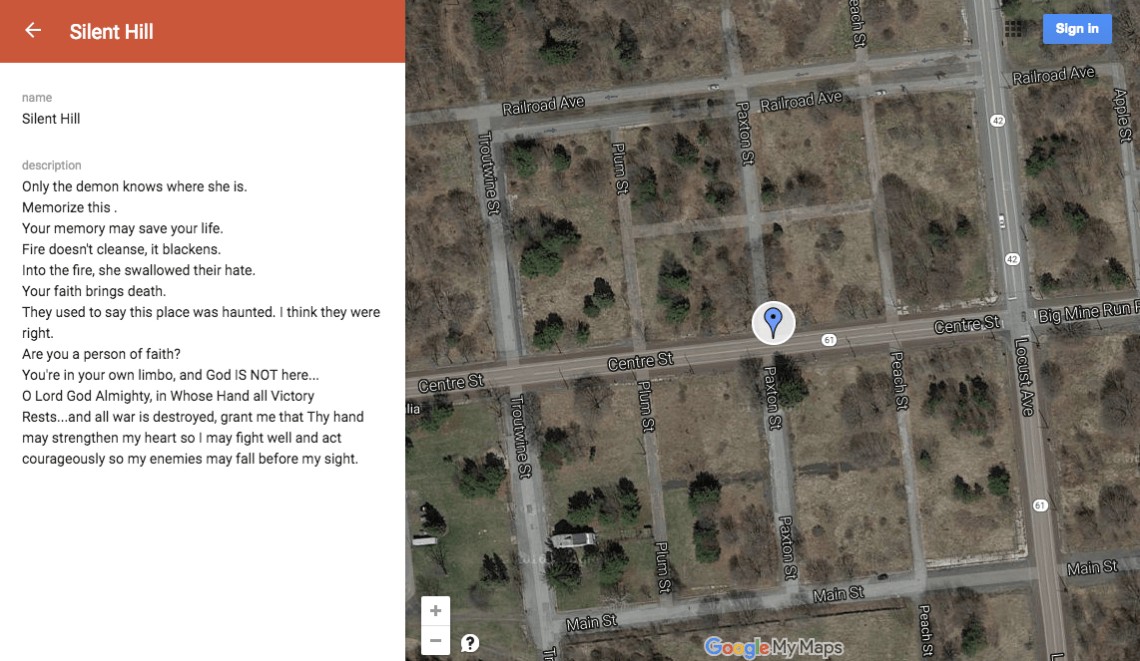 8. This Abandoned Cement Factory In Oregon
After the apocalypse.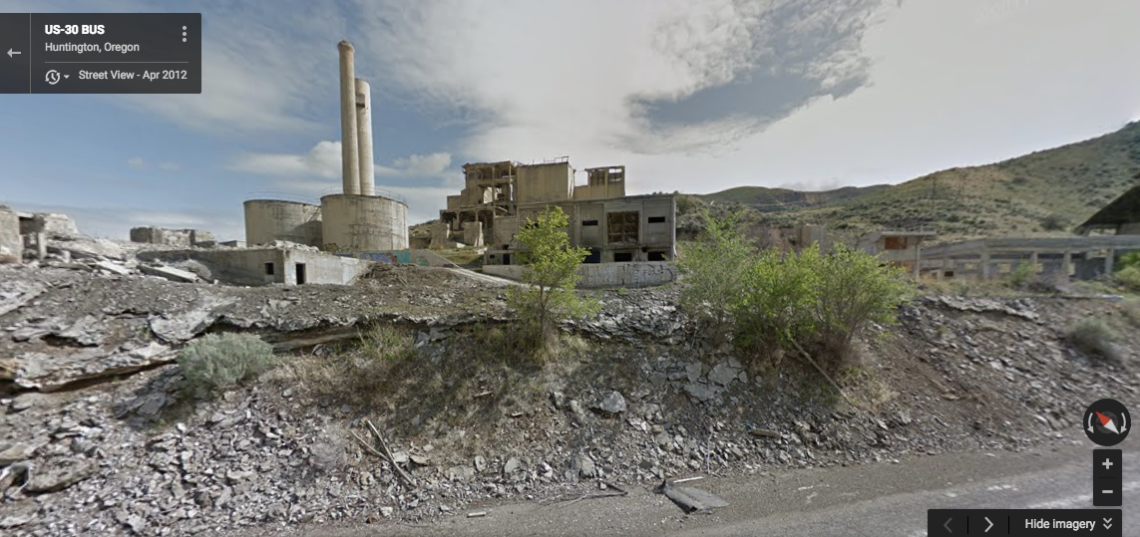 There's got to be mutants here.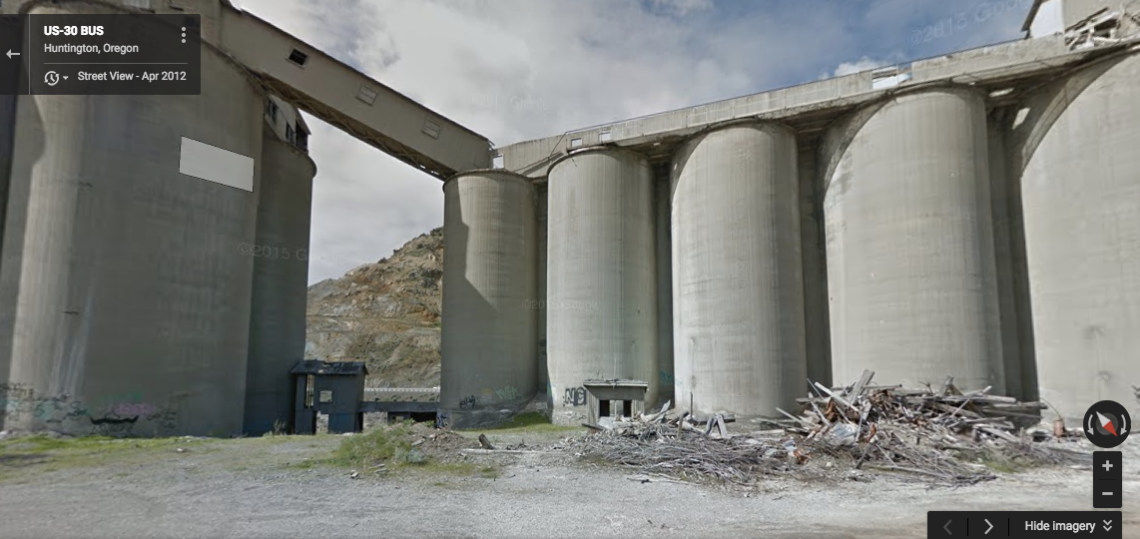 9. UVB-76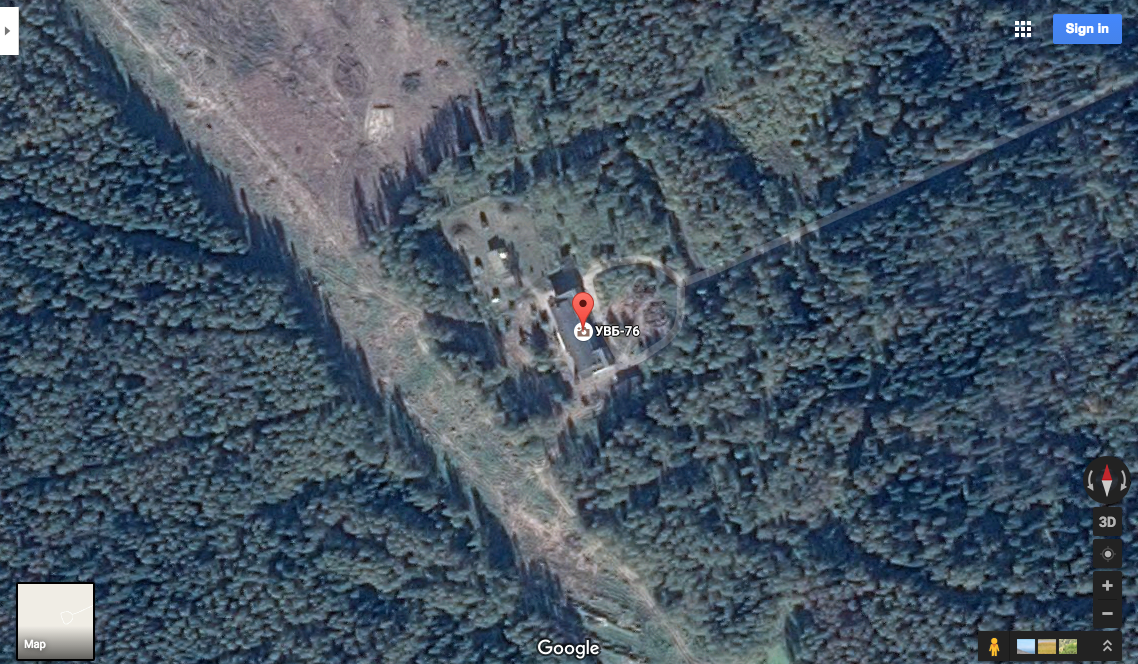 UVB-76 is a signal station in Russia also known as the "Buzzer". Since 1982 it's emitted a short monotone buzz 25 times a minute, all day, every day. Only four times since its discovery has it ever broadcast a voice. Here's a closer photo.
In 1997 it broadcast a pre-recorded voice saying "Ya — UVB-76. 18008. BROMAL: Boris, Roman, Olga, Mikhail, Anna, Larisa. 742, 799, 14″. In 2002, a distorted voice said "UVB-76, UVB-76. 62691 Izafet 3693 8270″.  And in 2006 it broadcast a longer message, "75-59-75-59. 39-52-53-58. 5-5-2-5. Konstantin-1-9-0-9-0-8-9-8-Tatiana-Oksana-Anna-Elena-Pavel-Schuka. Konstantin 8-4. 9-7-5-5-9-Tatiana. Anna Larisa Uliyana-9-4-1-4-3-4-8."
The most recent broadcast was on December 10, 2014. It was recorded.
https://www.youtube.com/watch?v=gDxVF79ocWw
When it's not broadcasting specific codes it sounds like this…all of the time.
https://www.youtube.com/watch?v=n7cAyZ8jXfs
10. SerialKiller.net
The image may not seem like much but that truck and trailer belong to one Israel Keyes, a serial killer in Alaska who committed at least 11 murders murders, as well as numerous burglaries, and rapes up until he was captured in 2012. The above image is of Keyes working in 2011, a year before he was stopped by authorities.
Keyes had been extremely difficult to catch because he only committed his crimes away from home and never in the same place. As such, police had problems connecting the events. Keyes was finally caught in Texas after using the debit card of one of his victims while traveling the Southwest U.S.
11. The Home Of Phillip And Nancy Garrido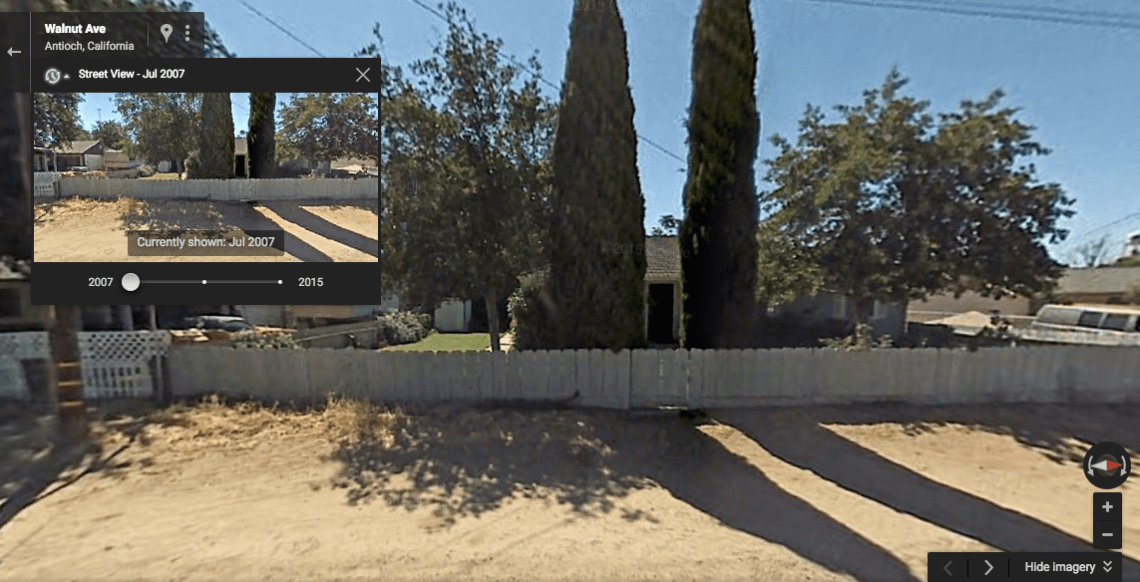 The above image is from 2007. At that time, Phillip and Nancy Garrido were still living in their South Lake Tahoe, California home and still had Jaycee Dugard locked up in a shed behind the house where they had held her for nearly 18 years after first kidnapping her in 1991 when Dugard was only eleven.
From the time this photo was taken, it would be four more years before the Garrido's were caught and Dugard was freed. You can also see Phillip Garrido leave the house and drive behind the Google vehicle in his beat up van for a little over a block.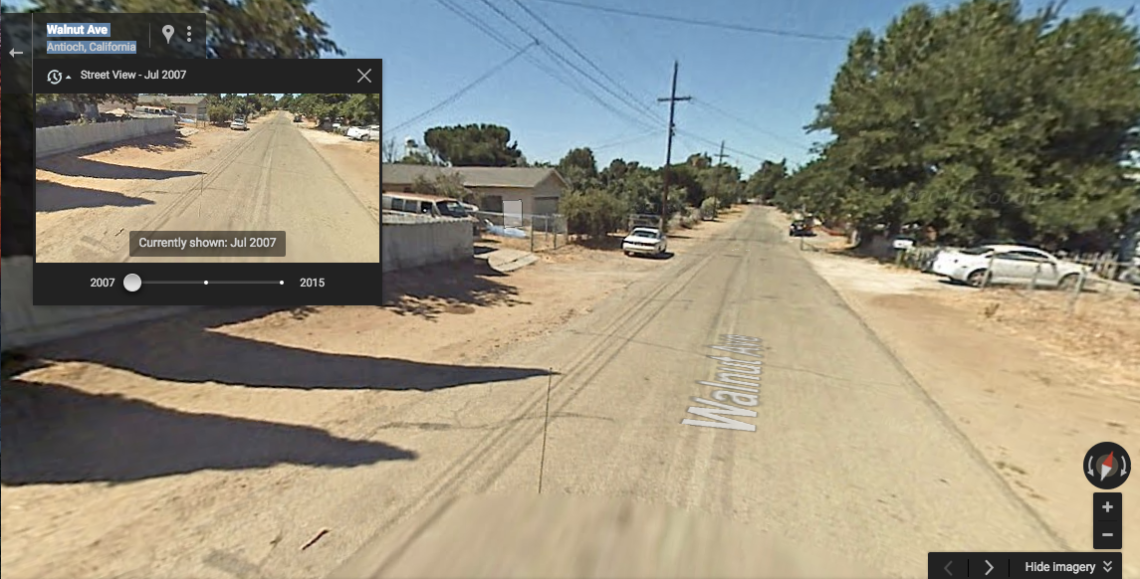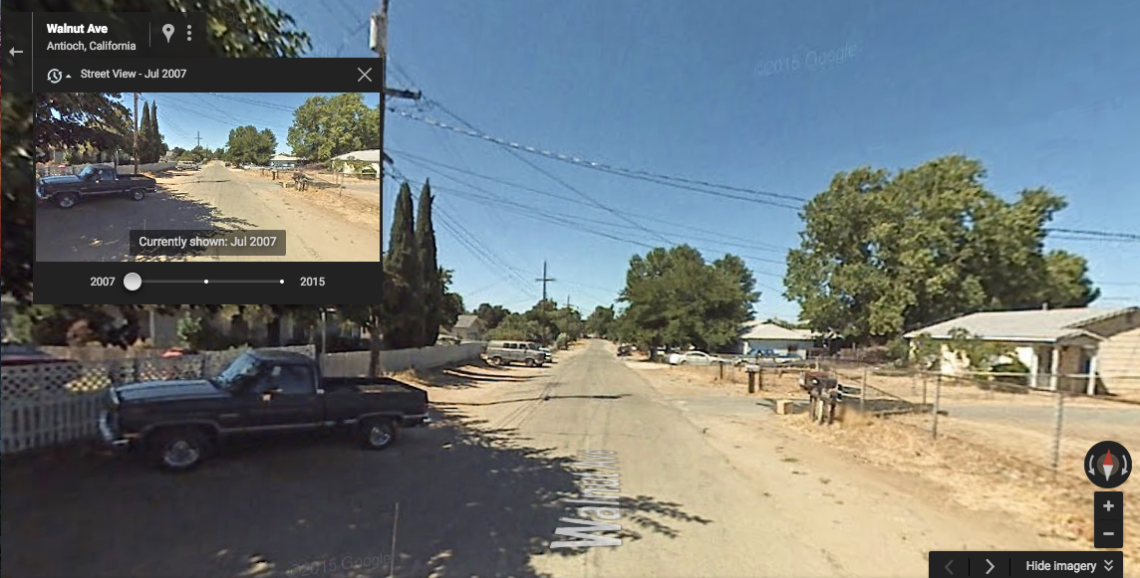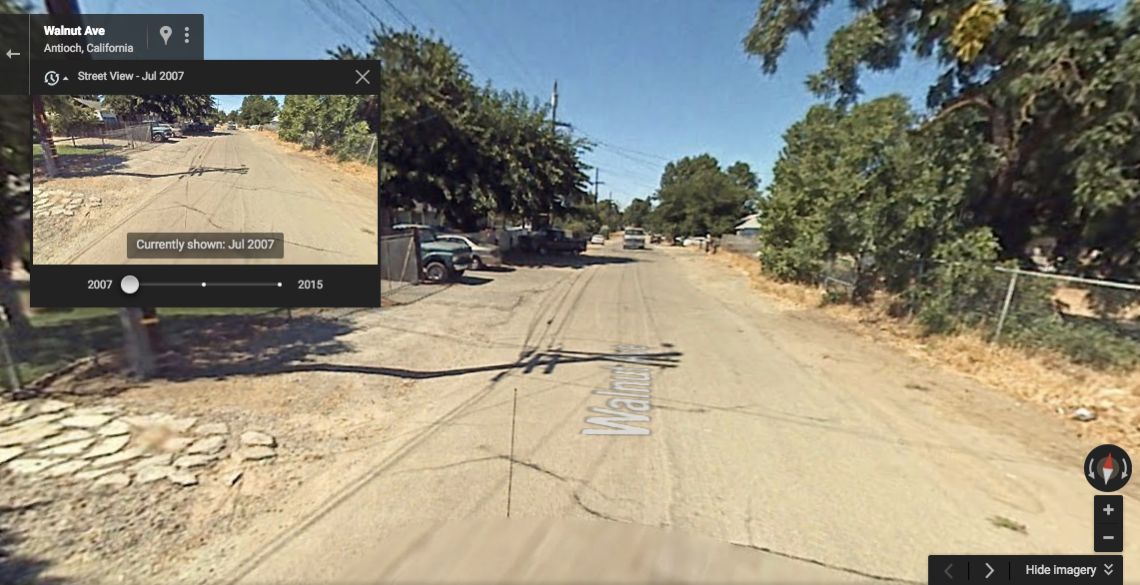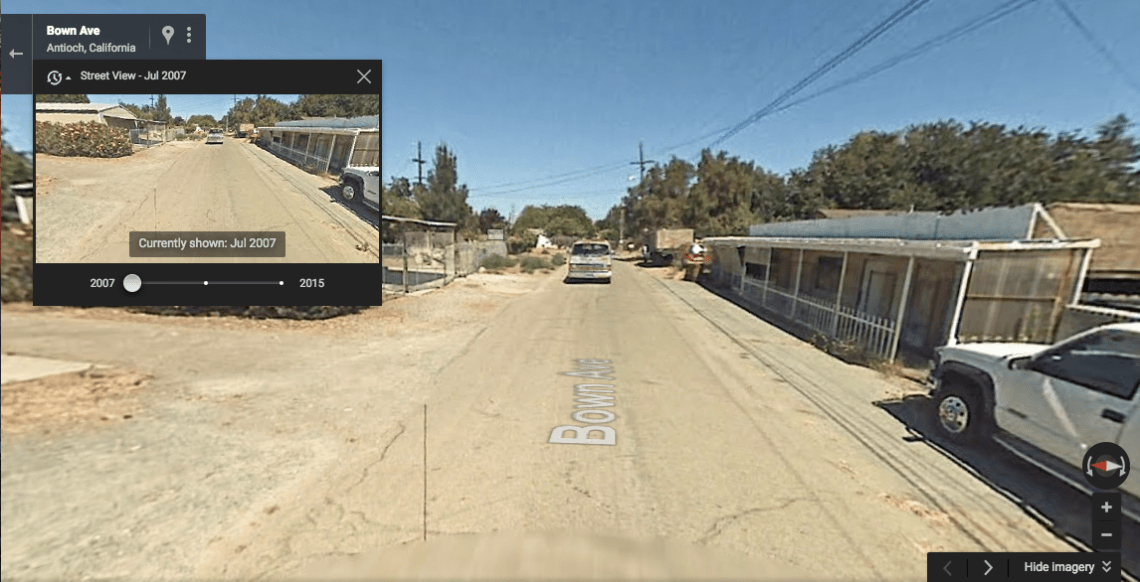 After Dugard was rescued in 2011, the home became vacant.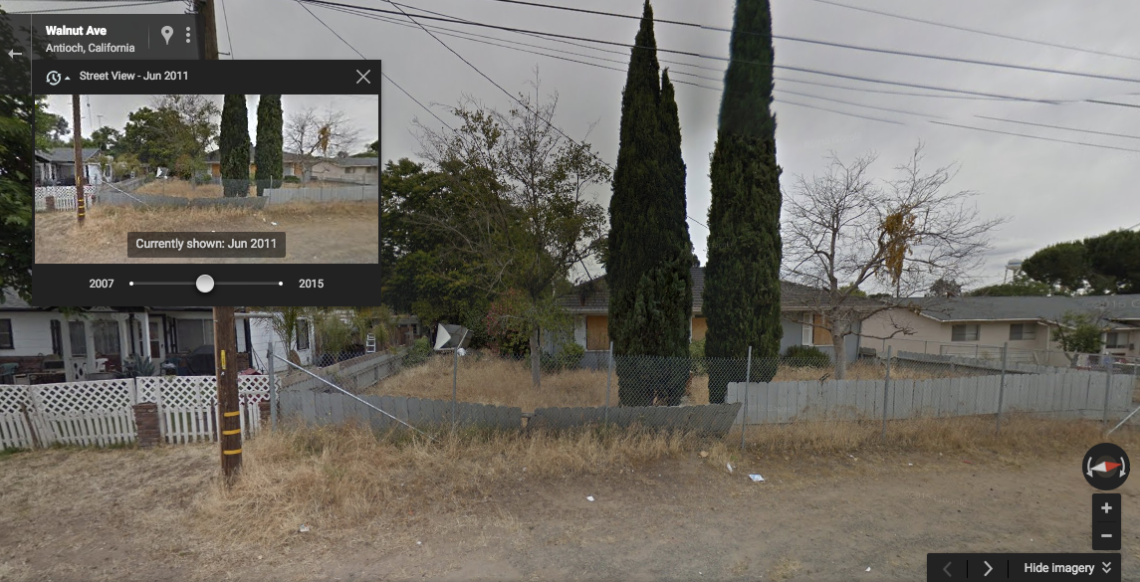 As of 2015 it was occupied again but the trees had been cut down.