While "died of a broken heart" is a phrase that you hear every now and then it's almost always used metaphorically. However, don't be fooled. It absolutely is possible to die of a broken heart as the below proves.
1. Johnny Cash
When June Cash died of heart surgery complications in 2003, her entire family was devastated but likely no one was more pained than her husband, world famous musician and pioneer of outlaw country, Johnny Cash, a man who had literally begged June to marry him decades previous.
Four months later, Johnny himself was in the hospital for treatment of his diabetes and it was there that he died. While his condition was definitely poor, it's scientifically proven that the stress of extreme grief can take a bad condition and turn it into a deadly one.
2. The Husband Of Mary Tamm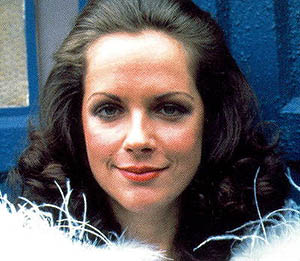 Mary Tamm, while not super popular in the U.S., was beloved in Britain for her role in the generations spanning Doctor Who television show.
In 2012 she died of cancer. Just hours after delivering the eulogy at his wife's funeral, her husband, Marcus Ringrose, himself died while sitting at his computer writing thank you notes to those who had sent their condolences.
3. A Heartbroken Father
In the Summer of 2015, Thomas Lamb, 46 and a father, was brutally murdered with a pitchfork after being beaten right outside his own home in Edinburgh, Scotland. The attack was reportedly over a game of pool.
This all happened while Lamb's 67-year-old father, John Lamb, was inside Lamb's house taking a nap, having no idea what was going on outside. Just eleven weeks after his son was murdered outside the house they shared and still overcome by grief, John Lamb passed away himself.
4. The Parents Of NFL Star Doug Flutie
https://www.instagram.com/p/-Mott-OiH9/
Just last week, the parents of former NFL quarterback Doug Flutie passed away within in minutes of one another. Flutie's father was in the hospital after suffering a heart attack and eventually succumbed to the damage his heart had taken. Under an hour later, his mother, no doubt devastated from the loss, also suffered a heart attack and died.
5. This Irish Football Former Referee
Hours after his wife of 59 years, Bridie Stafford, died of a heart attack, Mattie Stafford followed her with a lethal heart attack of his own. The couple were 80 and 81, respectively. Upon learning of the couple's death, one football official said, "It's incredible really. It's like something you would see in a movie."
6. The Inseparable Couple
Bakersfield, California couple Don and Maxine Simpson died four hours apart in August of last year. Don had been spending Maxine's final time with her holding hands. Four hours after Maxine finally did pass away and her body was removed from the room, Don also died. They had one son and five grandkids. One of the grandchildren said "all Don wanted was to be with his beautiful wife. He adored my grandmother, loved her to the end of the earth."
7. "Close your eyes, I'm coming with you"
The Pittmans, George and Pat, had been married for fifty five years after first meeting on a blind date and then marrying on Valentine's Day of 1959. After Pat became ill and was admitted to the hospital, George refused to leave her side and, in her final moments, he whispered the words "close your eyes, I'm coming with you." Twenty one hours later, Pat himself passed away.
8. High School Sweethearts
Married sixty three years, Elizabeth and John Fascia had what was described as a "near fairy tale" marriage. However, after John died of cancer, his widow, Elizabeth, stopped eating, stopped leaving the house, and was deeply depressed. In an attempt to help her, Elizabeth's family took her on a cruise to Bermuda where she and her husband John had honeymooned after they first married. All seemed to be going well until a few hours into the cruise when Elizabeth suddenly suffered an aneurysm and died the next day.
While the family concedes that the physical trauma is what ended her life, they were uniform in insisting that it was actually a broken heart that killed her.
The oldest couple on this list, Clifford and Marjorie Hartland were 101 and 97 respectively. Clifford had been presumed dead during World War II but Marjorie had refused to believe it. Her faith was later rewarded when he returned from the field, one of only four men from his 700-man regiment to return.
The day that Clifford died, Marjorie spoke to her daughter, telling her "I can't live without him."
She died just hours later on the day of their 76th wedding anniversary.
That night, Mum rang me … She was upset and I told her to think about all the happy times they'd shared in their marriage while she drifted off to sleep … She died at 1am, and I like to think that's exactly what she was doing … It's a perfect love story. I'm devastated they're gone but so happy for them — they've never really had to live without one another.
George and Hazel Richards from Plymouth, England were set to celebrate their diamond wedding anniversary but the couple, both 84, passed away within a week of one another after George fell ill. Hazel, who had been in a nursing home for dementia and Alzheimer's died after hearing the news that her husband had died, finding she no longer had a reason to keep living.
We had a number of urgent, last calls during Hazel's time at her care home whereby staff told us to say our goodbyes because it was unlikely she would survive much longer. But she kept on going, no matter how poor her condition became. Something kept her going all that time and I think that something was George. 

I think once she heard George had died, I think she gave up in a way.
In May 2015, Nev Wild died just six weeks after his wife passed away from from cancer in March. The saying they were very sad, the family also lovingly joked that their mother only got six weeks of peace before Nev insisted on following her.
"I'm sure Mum was cursing him in Heaven when he arrive so soon after her," said 42-year-old Cathy, of Mickleover.

"He'd only left her in peace for six weeks and then he left us and went to be with her."