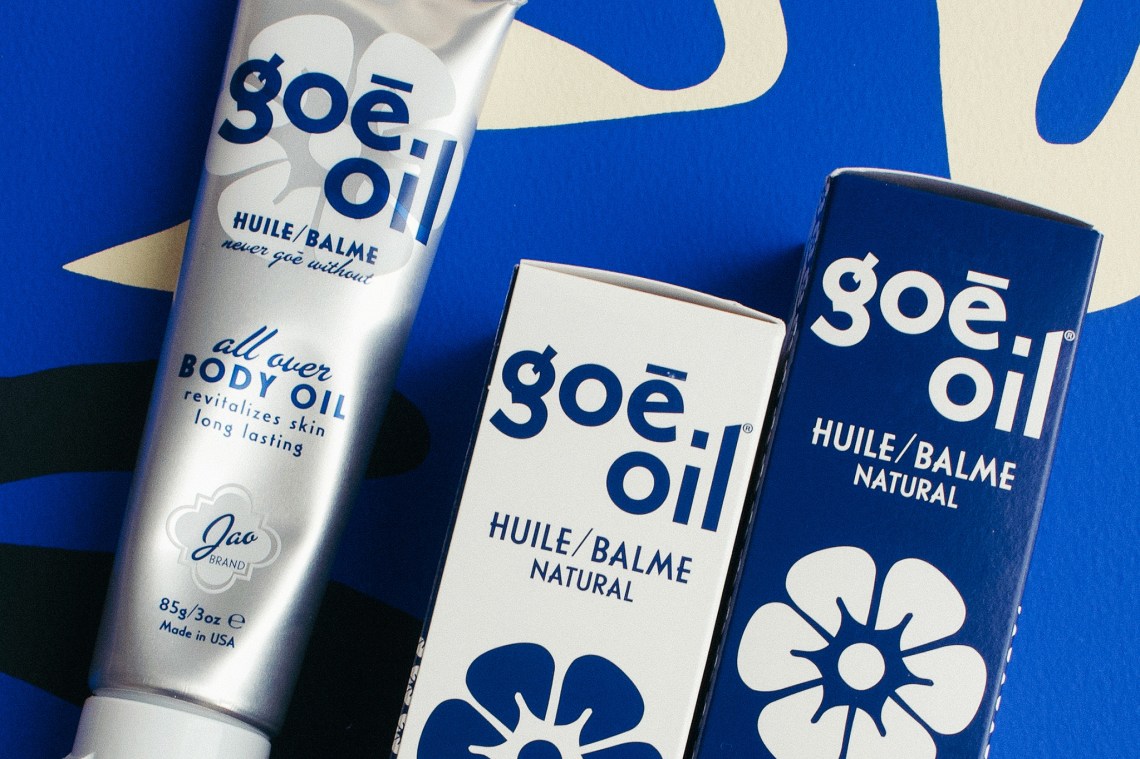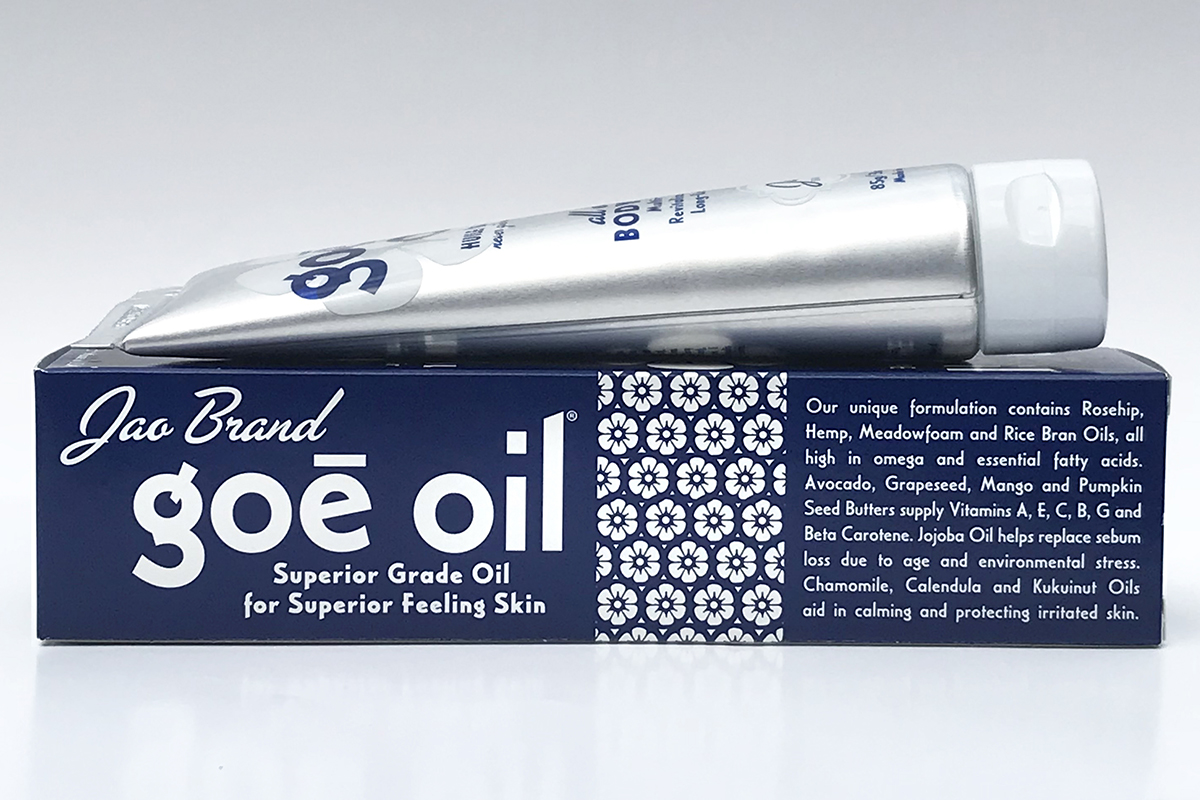 Jao Brand Goē Oil is the brainchild of David and Gail Mayron, a father-daughter team dedicated to the artful synthesis of ancient pharmacopeia and modern science. They focus on producing healthy, multipurpose products that not only help our pocketbooks, but also help the environment by allowing us to consume less. Together, the duo's has created a skin care oil like no other. Jao Brand Goē Oil will become your talismans to keep you clean, soft, smooth, and herbally uplifted.  It's a travel-friendly balm that comes in a tube and remains semi-solid until you heat it up by rubbing it in your hands. That's when the magic happens and the balm melts into a Goē Oil.
The intricate formation that gives Jao Brand Goē Oil its extraordinary semi-solid properties includes 28 plant, fruit, flower oils, and butters. The formula is all-natural and consists of some of the best products on Earth including rosehip, jojoba butter, jojoba oil, avocado butter, beeswax, shea butter, rosemary extract, vitamin E, chamomile oil, and more. When expertly concocted with the masterful skill, the result is an ultra-hydrating skin balm that becomes a body oil when applied. Because Jao Brand Goē Oil is never greasy, heavy, or sticky, you can apply it anywhere on your body, including the skin on your face as well as your hair. However, with this cult favorite product, a little goes a long way, so a single tube of it can last a very long time.
As mentioned above, Jao Brand Goē Oil can be applied to the face. It can also help manage skin that's tender from the effects of eczema, skin peels, or even skin that's been chapped by cold weather. It makes a wonderful lip balm that'll give your mouth a special sheen in addition to softness. Likewise, this body oil can soften some of the roughest skin, including heels, arms, elbows, and knees, leaving them feeling soft and moisturized. But if you think that's all it can do, think again. Goē Oil also works wonders when mixed with makeup to give skin that coveted dewy, youthful finish. It even works wonders as a hair styling aid. Rub a little dab of this product through your hair, and you can say goodbye to flyaways once and for all. Plus, it acts as a moisturizer for brittle, dry hair.
But you won't find Jao Brand Goē Oil sold just anywhere. The brand's products are only available for purchase through trusted small boutiques, niche shops, and its own website. So click here to pick up a tube of this amazing body oil today, and make the right investment in your own self care.