"Death is not extinguishing the light; it is putting out the lamp because dawn has come." ~Rabindranath Tagore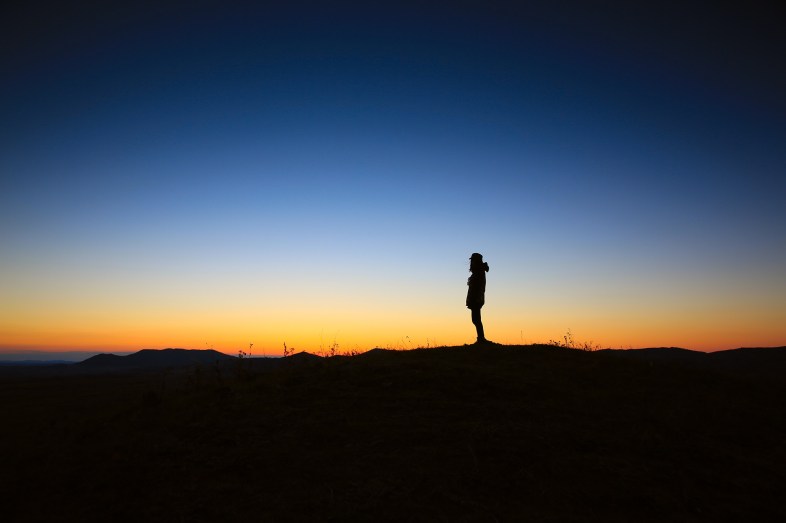 1. Unconditional love is stronger than death.
In the words of Anaïs Nin, "You cannot save people. You can only love them." From day one, my mom taught me what unconditional love is. She protected me from the beginning, and yet, once she was diagnosed with cancer, I could not protect her. She was sick and vulnerable, and was slowly on her way out of this world. Soon she would depart us for somewhere else, and our family would be left behind. This strong and loving mom of mine was now in the hospital bed, still smiling at me despite her pain and fear. And although I could not save her anymore, she had already saved me. She showed me what unconditional love is. And how love is all we ever truly need.
2. Death is just a farewell for now, not a goodbye forever.
When someone you love dies, your relationship with them will never change. Your relationship will never die. It lives on forever, in your heart, in your actions, in your thoughts, in your values, and in your memories. I am and always will be the daughter of the most kind, wonderful, and inspirational mom I could have ever asked for. My mom taught me the valuable lesson that although death can end a life, death does not have the power to end a relationship. Though she is not here with me physically, I am certain that until I see her again, she is and always will be my beautiful, beautiful mom. In the words of Sirius Black, "the ones that love us never really leave us."
3. Death is not an ending.
Sometimes our time here on earth is cut too short. Our time in this world is precious…and when it ends sooner than we expect, we must have faith that something beautiful still lies ahead. This is not the end…it is solely the end of one chapter of many. My greatest peace and hope came from my belief that the world had something more beautiful in store for my mom…that she had made her impact on this world, and it was time for her to be somewhere else where she could do the same. Somewhere else where she could spread her magic in another way.
4. When someone we love dies, we have to keep living.
My mom taught me that even though she would not be here with me physically anymore, I had to keep living. My mom said to me, "Don't spend a lot of time mourning me. I had two beautiful, beautiful children, a great husband, and a job I gave my all too. So please be proud of me, and not so sad." She told me that she wanted me to do great things, to make my mark on this world. She wanted to leave knowing that my dad, sister and I would still be happy – that we would still continue to live. So when someone we love dies, when we feel like our whole world is falling apart, we can't allow our self to die along with them. Our loved ones want us to continue to live our lives and make them proud. To be happy. To be sad, but not sad forever. This makes leaving the world a little bit easier for them. And it gives us hope that we still have a purpose here. So keep trying to live life to the fullest, even when your heart is broken.
5. Be grateful for your relationship.
You can't save someone from dying, but you can love them while they are here. And this is almost the same thing. Death teaches us how love is the most sincere form of appreciation and gratitude in human existence. When we love someone who is leaving us, we have to understand and appreciate how much of a gift it has been simply to love this person. And even when the tears or numbness hit you, even when you realize you cannot stop the cancer, or keep their heart beating longer, you must remember what a sincere privilege it has been to have them in your life. So when someone you love with all of your heart is dying, just truly realize how grateful you are to have had this opportunity to love them.
6. Stay with them until the very end.
Lie with them in their hospital bed and hold their hand. Stay there with them until the end. Hold their hand and never let go. Tell them good bye, but only for now. And even when they are becoming further away, slowly more distant, you will still feel the deep understanding and love when you look directly into their eyes. And when you tell them you will love them forever and ever, and they squeeze your hand, you know the beauty of love.
7. Death is temporary, but love is infinite.
You will never, ever, ever be alone. Love really is forever, and our hearts have special pockets solely for those we love. We carry them everywhere we go. And this is where love is so truly powerful. This is where love overpowers death…every single time.
Thank you, Mom. I love you. I am honored to be your daughter.