Crissy Milazzo and I decided to share financially friendly, easy to throw together ideas that will make you an absolute hit at whatever social scene you find yourself in this Halloween. We're only here to lay the groundwork, but you can take these concepts and make adjustments however you see fit.
The Emoji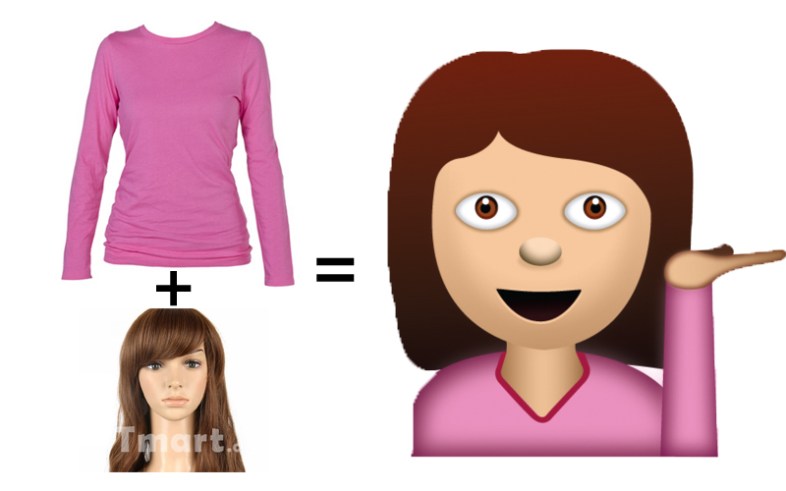 Hudspeth: This particular emoji has found its way into seemingly everyone's 'Recently Used' section, so it's the absolute best time to rock the style and be recognized as one of the current staples of texting, Tweeting, and digital communication in general. BONUS: This pink shirted girl has a couple other emoji poses that you'll be able to strike in numerous photos.
The Dying Joffrey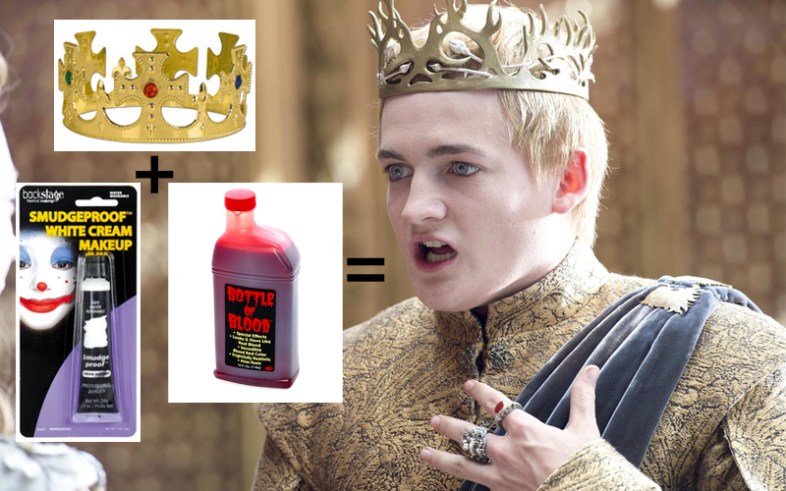 Milazzo: I don't even watch Game of Thrones, but I know a topical costume idea when I see it die in the one episode my ex got me to watch. Bonus points if you're blonde, but bonus bonus points if you frost those tips and do it big.
The Childish Gambino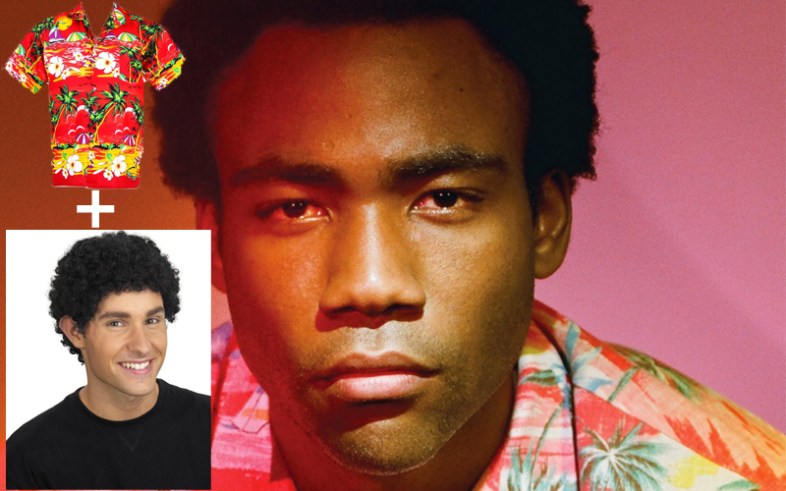 Hudspeth: No matter what you say or what you do, I recommend being Childish to you. Why not spend Halloween as the most under-appreciated creator of brilliant things in the past 5+ years (and he is, don't even try to debate it)? You can Gambino while playing around before the Halloween party starts, then Gambino at the party, then Gambino 'til 3005 and beyond.
The Lohan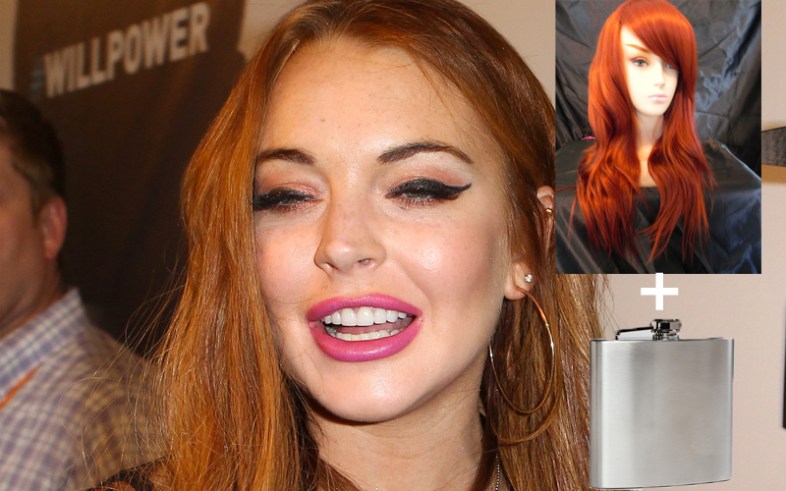 Milazzo: We're all praying for LiLo, but that doesn't mean we can't celebrate her more buckwild days with a simple costume tribute. You can also ditch the flask and go as reformed, post-Oprah Lindsay. Chic!
The Pumpkin Spice Latte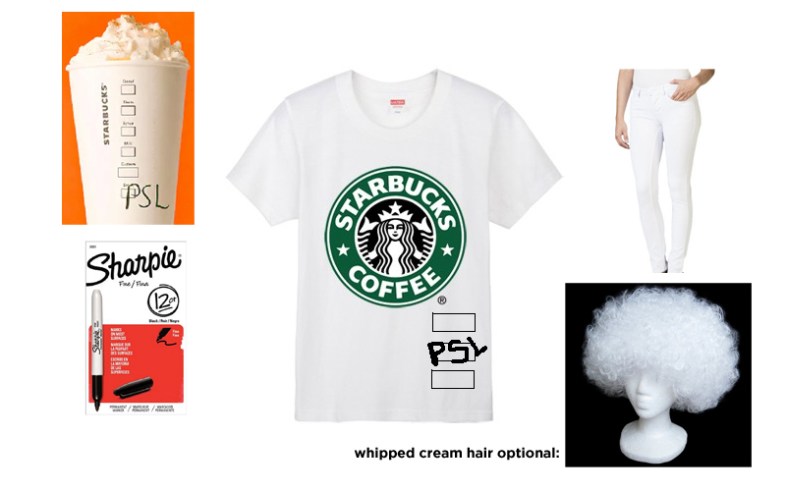 Hudspeth: Be this season's unofficial favorite drink on this season's official Holiday. Have fun with the Sharpie — spell your name wrong, add a wig for whipped cream, quench all the thirsty folks who approach you in your magnificent costume.
The Rob Ford
Milazzo: Who doesn't love the free spirit and jovial crack smoking nature of Rob Ford? A very easy look to achieve, and if you are ~420 friendly~, this look allows you a crack pipe one-hitter for the evening. I am realizing now that all of my costumes have involved substance and I am sorry, but I am also not sorry for partying. BLAAAAZE.
The Fresh Prince Costume
Hudspeth: A green and yellow striped shirt will forever be associated with those classic opening credits, and a little 90s nostalgia is always going to get a good reaction. If anything I could say that this costume is rare, so choose it instead of being one of the thousands of Walter Whites with no hair.
The 2 Chainz
Milazzo: THIS COSTUME? 2 TRU. DAMN. DOS CADENAS, TRU. DAMN.
The Marge Simpson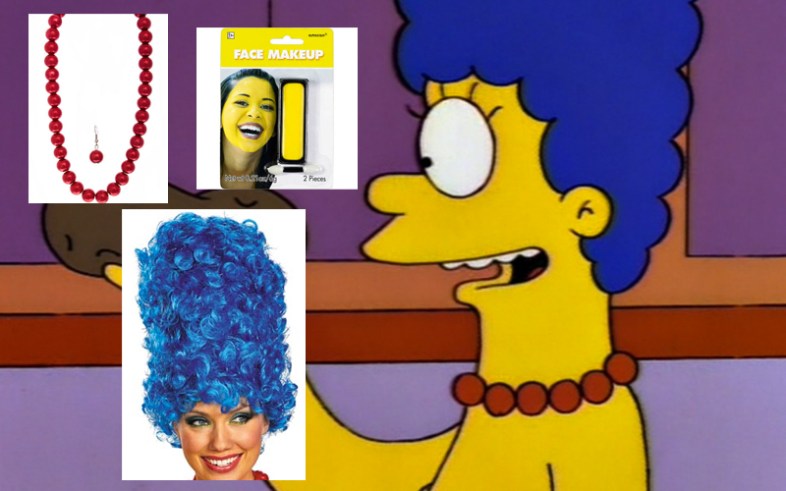 Milazzo: Blue hairspray on your regular dome also works for a clearly Marge-inspired style. Fair warning: don't wear a costume this dope unless you're willing to deliver on the voice.
The Ellen
Hudspeth: You can't wear this unless you're prepared to dance all night and be charming, witty and hilarious, but no pressure. The blazer and the wig are obvious, but some blue contacts to match Ellen's angelic eyes will be the tiny detail that makes your costume elite.