Reddit users discussed the creepiest unsolved mysteries that haunt them to this day. I asked some users if I could share their comments with
Creepy Catalog
readers — thanks to all who participated!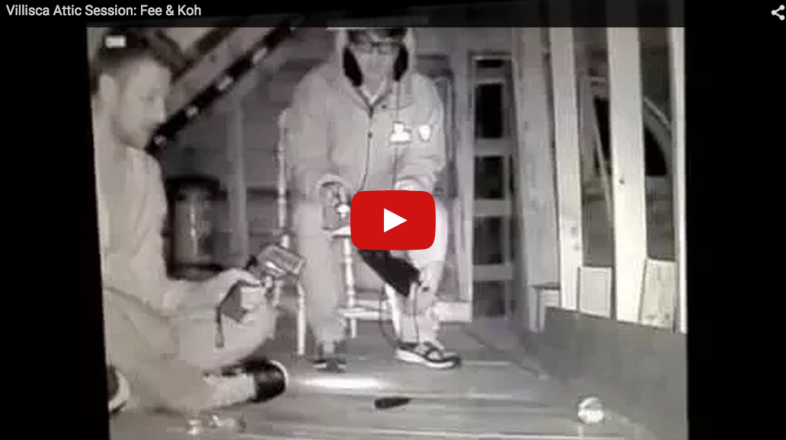 My favourite: The Villisca Axe Murders. For those who don't know the story, here it is.

8 people were murdered in their house in Villisca, Iowa, a small town where everybody probably knew everybody. It was June 10, 1912 and while everyone was sleeping in the tiny house, someone came in and killed them all with an axe. There was no sign of break in and just before everyone went to bed to be killed, the family had been at church. It is thought the killer had climbed into the attic and waited for them to come home and go to bed. 6 of those killed were children aged 5-11 and only 4 were from the family, 2 killed were friends sleeping over. What is especially weird is how nobody woke up after the person next to them was smashed in the face by the axe. At least everyone in the house was sharing a bed. But even stranger than that, all the mirrors in the house were covered by sheets. Over the past 100 years, nobody has solved the murder although one suspect is Reverend George Kelly who admitted to the murders but there was a lack of evidence to this.
There was once an isolated island off the cost of Scotland where 3 lighthouse keepers lived and were responsible for keeping the building intact. One day, when their monthly supply ship dropped by, the island was silent. No response from the lighthouse keepers. Eventually the captain and some crew members went to investigate and found a disturbingly empty lighthouse. 2 of the 3 waterproof coats were missing from their hangers and the kitchen was left in a state as if people had left in a hurry. The lighthouse log only added more mystery to the situation. The log described how one of the keepers wouldn't talk, and the other continuously cried for hours. All of this pain and fear seemed to be coming from a "powerful storm, looming in the distance". However this begs the question, why where they so scared of a simple storm? They should have been safe in the brand new lighthouse right? The log goes on to talk about how they all stat close together and prayed for the storm to be over. The final log states: "The storm has passed, the skies are calm, god is over all".

Their bodies were never found and the cause of their death is still a mystery to this day. The most accepted theory is that they somehow got swept out to sea during the storm, never to be seen again. But one final detail remains, one that scared the captain and his crew to the bone. The powerful storm described in the log didn't exist, there were no storms reported in the area. In fact the skies were calm all day.