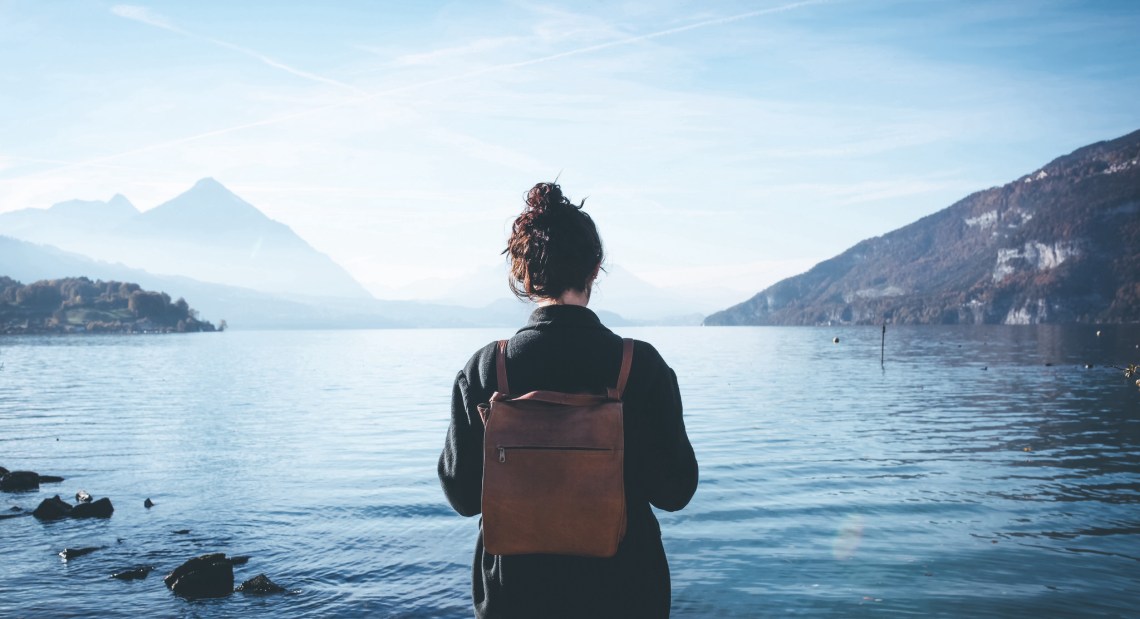 I woke up and showered and wrote a doctor who practices not far from my apartment. Over the last ten years, I've been a transplant, I told her. I've lived in five cities, never coping well, never braced with any enthusiasm to stay.
My real life, I've always imagined, will begin once I graduate and, when I wasn't in school, it was after my boxes were unpacked, once the cardboard was broken down, the books shelved, the paintings matted and hung on freshly coated walls. It was a matter of when the vitamins would kick in, when I'd start juicing, begin running, sleep sooner, wake earlier.
It was always a matter of time and some doing and one day.
This isn't how life will actually be, not after I graduate and move to a new city and move in and make friends and develop roots and workout and begin cooking and start getting paid what I'm worth and have enough money and then when I'm doing all the various things that'll make me feel like I'm a real, respectable adult.
Once I begin doing all the various things that'll make me acceptable. Worthy. Valued.
This is exactly how I reasoned away my twenties, by telling myself that life would then be beautiful and my achievements then courageous and my lifestyle then applaudable, once I start living, which will be happening soon, very soon.
I knew that, too. Or, I felt like I knew something was wrong. I could feel it in my body, that I was resisting the better path. And I saw so much to, saw that nothing was happening, that I was not challenging myself as I needed to.
But, even then, that wasn't enough to excite me into action or energize me toward my goals. It's difficult to explain really. Maybe it's just that the more you wait to become some way, the more you lose your capacity to believe you can become any other way at all.
It happens over time. That spark in your belly, that dream within reach, it begins to dissolve, eaten away by a hatred we never had before, a hatred toward ourselves, a hatred that we've come into in a sobering moment of insight.
The sobering insight is all of this, that timing isn't what we're up against, what we're up against is our disinterest in being more useful.
Somehow, in our twenties usually, we slip beyond logic and self-control and begin to dream, not in an inspired way, but in a way that is impossible, in a way that begins with "if" or "when." The "if-when" thinking that I participated in has always involved the narrative of readying myself, needing time or in due time, rather than taking life on from where I was.
I didn't see it then, that where we are is really our only chance. And, what happened is that in having my blinders up, I became consumed with future thinking and, awash in a tsunami of self-doubt, put off confronting what "living in the now" means for me, what that asks of me also.
I guess I've been a slowly turning page, a narrative of not yet enough. I've been hopeful and longing, longing for a greater-than-myself-dreaminess, an immediacy down in my feet, an empowering optimism that I once could call upon at whim.
While emotionally stable, I'm reaching out to you as a precautionary incentive. This is what I wrote the doctor. I'm reaching out to you because I'm afraid of my own unhappiness. Because my friends and family are telling me the same thing, that I shouldn't wait until I need you.
So I'm reaching out to you for that reason, because I want to start doing what I've never done. I want to not wait. At twenty-seven, I know by now that I can't afford to go on waiting, especially not when it's a matter of livelihood.
And while stable is good and fine, it really isn't a word that has much life to it. And that's all I've ever been after, anyway, my own liveliness. That's still my goal. To not wait for soon, for when I will be ready and I will be better and life will be real and applaudable and brilliant.
Because this happening to me right now is my real life. This is it. We can't wait for our life to begin because our life never just begins but rather is always there waiting for us to begin to join it.