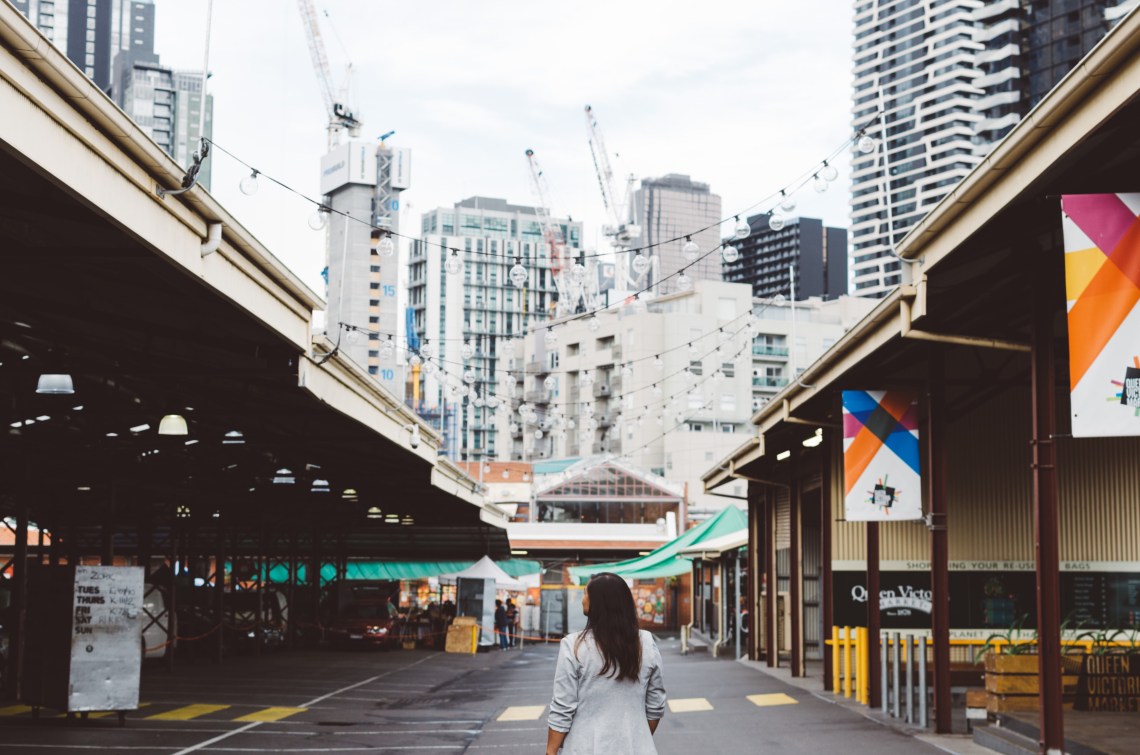 We've all heard of the stereotypes about people who live in different parts of the country; New Yorkers tend to be loud and fast-paced, while Californians are generally laid-back & environmentally conscious. Although these stereotypes may seem accurate to some people, there hasn't been any science to support these broad claims about cities and the personalities of the people who choose to occupy them. That is, until now, and it turns out that cities do in fact have a "personality".
According to new research from CPP, the exclusive publisher of the Myers-Briggs Type Indicator® (MBTI®) assessment, there are certain cities in the U.S. that are made up of the majority of residents having a clear preference for extraversion as well as cities where a majority of the population have a preference for introversion. The study found that people in cities such as New York, Boston and Miami have preferences for extraversion. Meanwhile, cities such as Colorado, Albuquerque and Oklahoma City have majority introversion-preferring populations.
This is not to say that the data supports the aforementioned perception that more people on the east coast have a preference for extraversion versus those on the west coast, though the study found that of the largest U.S. cities surveyed, six out of the top 10 are located in the eastern regions of the country. It gets even more interesting when we look at the top 100 most "livable" cities, as identified annually by Livability.com. While all of these cities – Miami Beach, Scottsdale, AZ – may be very attractive, those thinking of relocating to one of these destinations may want to consider how their own personality preferences fit with those of the residents.
Let's say you are considering the move to Miami Beach or Scottsdale, AZ, but your personality preferences are for introversion rather than extraversion. Since these are among the most heavily populated cities by those who prefer extraversion, your notion of "ideal living" may be very different from the people who live in these cities. For example, if curling up in a quiet coffee shop with a good book sounds like the perfect way to spend your free time, you might want to take that into account before moving to one of these places. Conversely, Missoula, MT and Monterey, CA are majority Introversion-preferring cities, so if something more along the lines of a party or large social gathering is more in-line with your ideal living, these activities may be harder to come by within introvert-leaning populations.
When we you look at how people take in information (indicated by Sensing and Intuition on the MBTI too), some interesting things emerge:
Overall, the most livable cities have a much higher than average preference for "Intuition", meaning that residents tend to be more visionary and big-picture oriented.
Among the most livable cities, Berkeley and Palo Alto – famous for incredible technology breakthroughs – also rank high with people who prefer Intuition. On the opposite end of the spectrum, the more practical, fact-minded Sensing preferences make up solid majorities in some of America's top manufacturing cities such as Detroit and Wichita.
Personality type can tell you a lot about a person and as shown through CPP's new study, it can tell you a lot about a city as well. MBTI Type can even show correlation to certain political preferences in America's biggest cities, and given the current political climate of the nation, this could be important to where you choose to live.
Below is the full breakdown of MBTI Type as identified in two categories; the most livable cities as identified by Livability.com and the largest U.S. cities. Take a peek to see where else your personality might match the cultural norms around the country:
Most Livable Cities   ––   Largest U.S. Cities
| | | |
| --- | --- | --- |
| Highest Extroverted Preference Population | | Highest Extroverted Preference Population |
| Miami Beach, FL | | New York, NY |
| Goleta, CA | | Boston, MA |
| Boca Raton, FL | | Miami, FL |
| Newton, MA | | Hialeah, FL |
| Scottsdale, AZ | | Chicago, IL |
| Iowa City, IA | | Atlanta, GA |
| Bloomington, IN | | Tampa, FL |
| Brookings, SD | | Dallas, TX |
| Columbia, MO | | Scottsdale, AZ |
| Madison, WI | | Tulsa, OK |
| | | |
| Highest Introverted Preference Population | | Highest Introverted Preference Population |
| Helena, MT | | Stockton, CA |
| Missoula, MT | | Albuquerque, NM |
| Casper, WY | | San Bernardino, CA |
| Monterey, CA | | Oklahoma City, OK |
| Loveland, CO | | Sacramento, CA |
| Ashland, OR | | Colorado Springs, CO |
| Davis, CA | | Aurora, CO |
| Richland, WA | | Santa Ana, CA |
| Ames, IA | | Durham, NC |
| Billings, MT | | Honolulu, HI |
| | | |
| Highest Sensing Preference Population | | Highest Sensing Preference Population |
| Aberdeen, SD | | Chesapeake, VA |
| Dickinson, ND | | Detroit, MI |
| Watertown, SD | | Hialeah, FL |
| Sioux Falls, SD | | Corpus Christi, TX |
| Bismarck, ND | | North Las Vegas, NV |
| Rapid City, SD | | Stockton, CA |
| Billings, MT | | Santa Ana, CA |
| Greenville, NC | | Anaheim, CA |
| Fredericksburg, VA | | Wichita, KS |
| Stillwater, OK | | Laredo, TX |
| | | |
| Highest Intuitive Preference Population | | Highest Intuitive Preference Population |
| Berkeley, CA | | Oakland, CA |
| Boulder, CO | | Seattle, WA |
| Ashland, OR | | New York, NY |
| Cambridge, MA | | Portland, OR |
| San Rafael, CA | | Denver, CO |
| Palo Alto, CA | | San Francisco, CA |
| Newton, MA | | Washington, DC |
| Menlo Park, CA | | Austin, TX |
| Lafayette, CO | | Philadelphia, PA |
| Ann Arbor, MI | | Madison, WI |
| | | |
| Highest Thinking Preference Population | | Highest Thinking Preference Population |
| Arlington, VA | | Jersey City, NJ |
| Alexandria, VA | | Wichita, KS |
| Fremont, CA | | Arlington, VA |
| Fredericksburg, VA | | Laredo, TX |
| White Plains, NY | | Washington, DC |
| Bismarck, ND | | Fremont, CA |
| Billings, MT | | North Las Vegas, NV |
| Stamford, CT | | San Francisco, CA |
| Midland, MI | | Miami, FL |
| Cambridge, MA | | New York, NY |
| | | |
| Highest Feeling Preference Population | | Highest Feeling Preference Population |
| Corvallis, OR | | Stockton, CA |
| Brookings, SD | | Lubbock, TX |
| San Luis Obispo, CA | | Anaheim, CA |
| Goleta, CA | | Santa Ana, CA |
| Bountiful, UT | | Sacramento, CA |
| Monterey, CA | | Reno, NV |
| Bend, OR | | Nashville, TN |
| Ashland, OR | | Tucson, AZ |
| Grand Forks, ND | | Saint Paul, MN |
| Portland, OR | | Saint Louis, MO |
| | | |
| Highest Judging Preference Population | | Highest Judging Preference Population |
| White Plains, NY | | Corpus Christi, TX |
| Manhattan, KS | | Hialeah, FL |
| Columbia, MO | | Chesapeake, VA |
| Fremont, CA | | Durham, NC |
| Rochester, MN | | Fremont, CA |
| Dickinson, ND | | Tulsa, OK |
| Pleasanton, CA | | El Paso, TX |
| Alexandria, VA | | Miami, FL |
| Cedar Rapids, IA | | Laredo, TX |
| Fredericksburg, VA | | Wichita, KS |
| | | |
| Highest Perceiving Preference Population | | Highest Perceiving Preference Population |
| Goleta, CA | | Reno, NV |
| Bend, OR | | Anchorage, AK |
| Corvallis, OR | | Santa Ana, CA |
| Ashland, OR | | Tucson, AZ |
| Santa Barbara, CA | | Stockton, CA |
| Brookings, SD | | Phoenix, AZ |
| San Luis Obispo, SD | | Scottsdale, AZ |
| Bellingham, WA | | Oakland, CA |
| Portland, ME | | Anaheim, CA |
| Bloomington, IN | | Sacramento, CA |