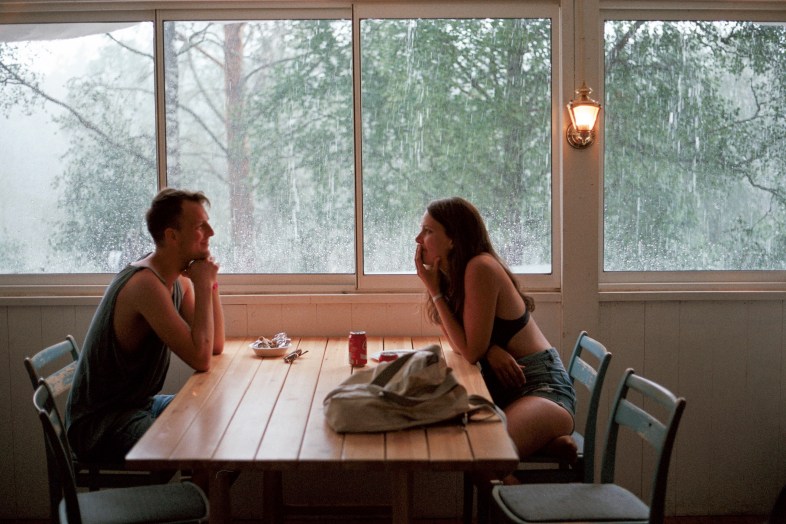 Through broken friendships and burnt bridges, through rumors and rocks, through the lost and what went missing, there was something that remained unchanged, and it was ours.
It was ours even if we never admitted it, even if we chose silence over admission, even if what we only have are almosts– almosts that never happened, almosts that will never happen. There were hundreds of tense moments, that all we need is to take one last step to get through it, and maybe, all our dilemmas will be over, but never did. We never took that one last step– we felt the want, but never the need.
Cowardice convinced us to stay in the same ground, in our safe zone; a zone where we both know we'd always last. Little did we know that 'safe' is not at all tantamount to painless, for it still hurt, it still hurt us countless times.
But it was safe for we didn't have to say things out loud; we didn't need to seal our special things with a commitment; we didn't need to pretend to be fearless because we're in love. We didn't need to give anything, but we couldn't ask for anything neither.
Many times when we were together, silence intensifies our passion while the air fills up with tension. But we chose to become more of the cowards that we already are. The care might be evident, but it wasn't enough to push us to take things one step further for care isn't equivalent to love; it isn't always is.
Friends. We became one because that is where our always fits. It was a state between strangers and lovers. It was where we could become who we want to be without worrying the other would not understand, would be compromised. It was where our care would always fall into place. It was where no one has an obligation to the other, nor there is a right. This is where unspoken rules remain unspoken, not because they weren't necessary, but because they are better put that way.
Now, I am no longer sure whether the unchanged signifies something favorable because on so many nights, the endless possibilities and chances we didn't take because we're too scared to do so keep me up thinking about them.