Looking for something new to read? The best way to figure out which book to pick up next is to see what other people are reading. And if this list of bestselling books from Publisher's Weekly says anything, it looks like everyone has politics on their mind in 2018. But have no fear — if you're tired of dealing with today's political climate, there are plenty of fictional novels and self-help guides to get your mind off the rest of the world.
Here are the most popular books of 2018 (so far):
It's no real surprise that this book made it to the top of people's reading list, especially in a time of such political divide. Trump's presidency shook the country — and the world — and not necessarily in the best way. Michael Wolff gives readers a look into the West Wing during the first nine months of 45's controversial presidency, including:
What President Trump's staff really thinks of him
What inspired Trump to claim he was wire-tapped by President Obama
Why FBI director James Comey was really fired
Why chief strategist Steve Bannon and Trump's son-in-law Jared Kushner couldn't be in the same room
Who is really directing the Trump administration's strategy in the wake of Bannon's firing
What the secret to communicating with Trump is
What the Trump administration has in common with the movie The Producers
Let's just say that if you're interested in politics and the election that divided the nation, this is a must-read.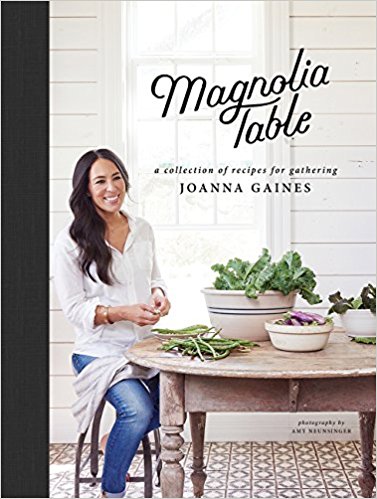 Fixer Upper fans are eating up star Joanna Gaines's newest book, a cookbook called Magnolia Table. It offers 125 recipes inspired by Gaines family favorites and the menu at their new restaurant in Waco, aptly named Magnolia Table. Whether you want breakfast, lunch, dinner, or just a little snack, this book has all the comfort food you need to bring your friends and family together — just like the Gaines family.
Former FBI director James Comey has made quite a splash since Trump became president, so it's no real surprise that his tell-all book would become a bestseller in 2018, the year of inescapable politics. In his memoir, he opens up about some never-before-told experiences of his career, as well as dissecting what good leadership actually means. Let's just say it's a juicy read, especially if you're someone who gets caught up in America's volatile political climate.
Plenty of adults grew up with this abstract children's novel, but it's recently seen a resurgence in sales thanks to Ava Duvernay's new film adaption starring Oprah, Reese Witherspoon, Mindy Kaling, Chris Pine and Storm Reid. The story follows Meg Murray and her little brother, Charles Wallace, after the mysterious disappearance of their father. When a mysterious stranger shows up at their doorstep on one dark, stormy night, and from there, their lives are changed forever as they embark on the greatest adventure of a lifetime.
Captain Underpants fans will recognize the artistic stylings of Dav Pilkey, the creative mind behind both book franchises. In this particular book, the heroic Dog Man gets furry feline sidekick Cat Kid. When a glamorous movie star goes missing, the two team up to sniff out this brand new mystery, proving that dogs and cats aren't the enemies you always thought they were.
You have heard about this book on Last Week Tonight with John Oliver, as the comedian was the one who presented this book to the world. It follows Marlon Bundo, Vice President Mike Pence's grandbunny, who meets a very special bunny boy on a very special day and finds himself falling in love with him. This book, of course, was meant to be a shot at the anti-LGBTQ+ Pence (which is no doubt part of the reason it's done so well), but it's also a beautiful story for children about love, tolerance, and advocacy.
Jordan Peterson is definitely a controversial figure, but he sure has a pretty loyal following of his own. In his 12 Rules for Life, Peterson explains why we shouldn't criticize so easily, how your posture can determine your success, and the dreadful path to arrogance and vengefulness. His answers may not satisfy everyone, but they'll definitively give you something worth thinking about.
Another childhood classic, Oh, The Places You'll Go! is perhaps one of the most popular Dr. Seuss books to date. It's aspirational message is simple but universal: that life may be full of ups and downs, but the whole world is still at your feet, just waiting to be explored. Not only is it wonderful for children who are learning to read, but it's become quite a popular gift to give graduates as they set off on the newest — and perhaps most exciting — chapter of their lives.
Bill Clinton has teamed up with the famed James Patterson to create a compulsively readable political thriller about what the former Commander-in-Chief knows best: the presidency. When whispers of a traitor in the Cabinet begin spreading across the United States, even the most powerful man in the country, the President, becomes a suspect. But when the president suddenly disappears from public view, there are even bigger questions the nation must start asking.
While this book first came out in 2013, it's still as relevant today as it was five years ago. Sincero, a world-traveling success coach, wants you to remember how awesome you are, because that's truly your key to success. This isn't just any self-help book, it's a cool self-help book, full of hilarious stories, life-changing insights, and yeah, even the word "bitch." By the end of this book, you'll understand yourself a little more than you did before, and more importantly, you'll know what you'll want to become.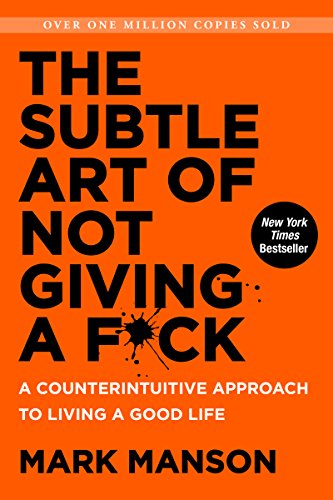 The fact of the matter is this: a lot of us could benefit from learning to not give a fuck. In fact, it might be the key to a happy life that we never even knew about. Mark Manson generation-defining book cuts through the crap of the status quo positivity of most modern self-help books and instead embraces the fact that, put quite simply, this world is pretty fucked up — you just have to learn to live with it. Backed up by both academic research and biting humor, Manson's argument will feel like a breath of fresh air in a world that continuously feels like its burning to the ground.
Rupi Kaur's second book focuses less on the pain she's suffered and more on the journey of wilting, falling, rooting, rising, and blooming. Men and women alike will fall for Kaur's poetry, which weaves together a tale of overcoming all odds to come out of the journey triumphant.
13. Wonder by R.J. Palacio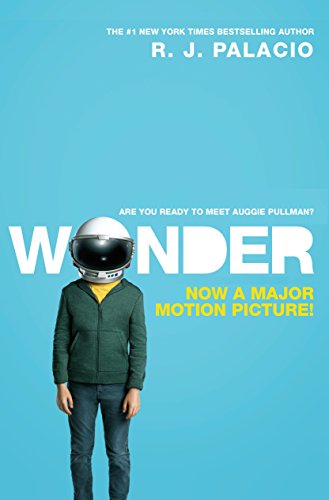 Wonder was published in 2012 but faced a resurgence in popularity thanks to its recent film adaption. August Pullman was born with a facial deformity that made an otherwise normal child live differently, preventing him from attending public school until 5th grade. All he wants is to be treated as an ordinary kid, but his classmates can't seem to get past his extraordinary exterior. This book is ultimately about community, compassion, and empathy, the perfect read for any child who's struggling to feel accepted.
14. Milk and Honey by Rupi Kaur
Rupi Kaur found her popularity as a poet on Instagram, so it's no surprise that she found just as much success as a published author. In her chapbook, Kaur uses poetry to examine heartache, abuse, healing, and womanhood, creating a deeply relatable read that word-lovers will want to pick up immediately.
Stephen King's newest book is one of the most compulsively readable yet. When an 11-year-old boy's violated corpse is found in a park, all signs seem to point to Terry Maitland, one of Flint City's most popular citizens. He's a Little League coach, an English teacher, a husband, and the father of two girls — but could he be something darker, too? Maitland has an alibi, but all the evidence seems to point right at him. Could someone who is so publicly good be so secretly bad?
Another Seuss classic made it onto the list, but are we really that surprised? Green Eggs and Ham is perhaps his most well-known book of all, perfect for children who are learning to read or adults who just want a trip down memory lane.
The Diary of a Wimpy Kid franchise is still going strong with its newest installment, The Getaway. In this book, Greg Heffley's family decides to escape the pressure of the holiday season by heading to a tropical island resort. But paradise isn't all it's cracked up to be, and it's not nearly as relaxing as the Heffley family would hope. Can Greg save the trip, or is it doomed to be a disaster?
The agoraphobic Anna Fox spends most of her time hiding away inside of her New York City home, watching old movies, drinking wine, and spying on her neighbors. For instance, the Russells, the new family who moves in across the way. They seem like the perfect family, but one night when Anna's gazing out her window, she sees something she wasn't supposed to, and her whole world begins to unravel. This book was published earlier this year and already has a movie deal, and for a good reason — it's gripping as hell.
Ernt Allbright is a former POW who's headed back home from Vietnam a changed man. After losing one too many jobs, Ernt decides to take his family and head up north to Alaska to live off the grid for a while. His wife and thirteen-year-old daughter get caught up in his scheme, but their lives begin to fall apart as Ernt's mental state begins rapidly deteriorating. On America's great frontier, full of unknown wonders and dangers, this mother-daughter pair finds themselves truly alone.
Do you know your greatest strengths? Chances are, that answer is no. Most of our natural talents go untapped, and we spend more time trying to better ourselves for our shortcomings than focusing on our strengths. At least, that's what Rath thinks. This online assessment-book duo helps you find what you're naturally good at and helps you figure out where to go from there. No wonder it's a bestseller — what better way to find ourselves than to watch our unknown strengths surface?
Honorable Mentions
While these are the bestselling paperbacks, there are several books that made it on the bestselling ebook lists. So here's a nice little shoutout to our favorite tablet reads:
The Wife Between Us by Greer Hendricks & Sarah Pekkanen
Little Fires Everywhere by Celeste Ng
The Fallen by David Baldacci
Before We Were Yours by Lisa Wingate
Origin by Dan Brown
The 17th Suspect by James Patterson & Maxine Paetro
Shelter in Place by Nora Roberts
Dark in Death by J.D. Robb
Go forth and read, my little bookworms.
Bonus: If you're a new mom or dad, here's a list of the best baby books for you to read aloud to your little one.