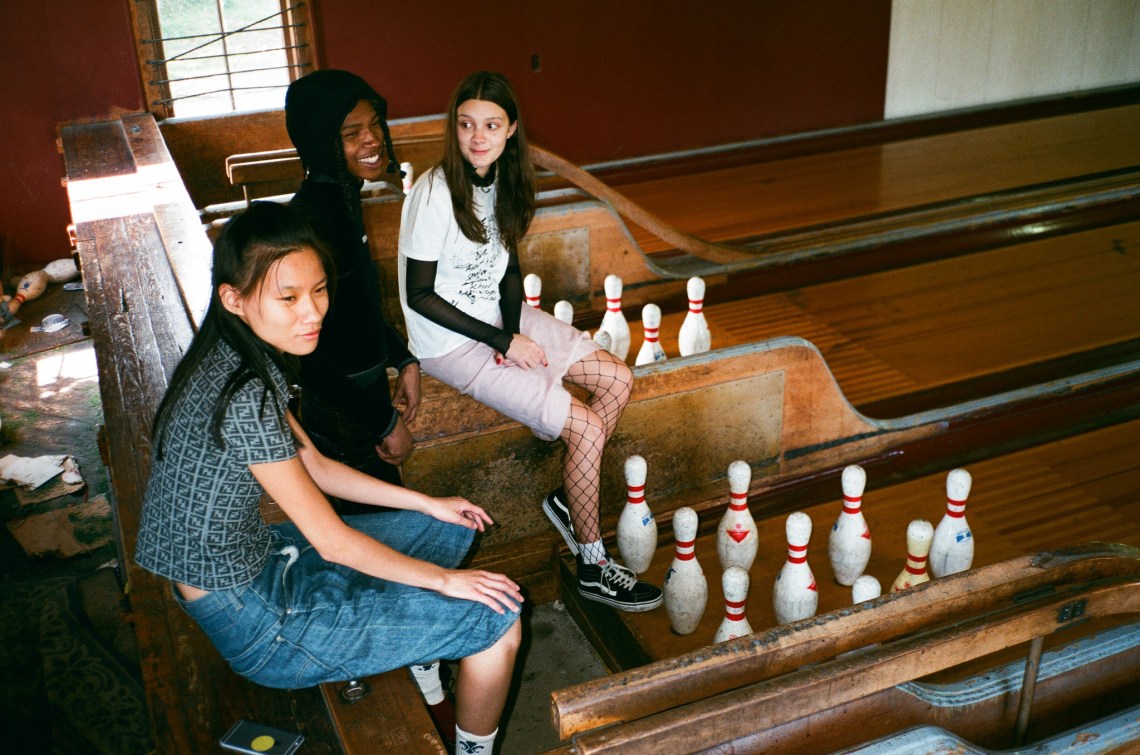 Probably the whole birthing process and make it as easy as taking a shite (which actually happens during some births). My sisters was absolutely horrible and seeing her look absolutely exhausted made me feel so bad for her. I can only hope my future kids if I have any will go easy on my girl.
So they could turn off (and back on) their period and their fertility as they want by wishing for it alone, without any detriment to their libido.
Out their boobs up to eye level.

NOW WHAT?! I AM LOOKING AT YOUR FACE!
I'd change the way they're socialized. Women have a ton of different competing agents/forces in their lives that try to control their behavior, their dress, their security, their sexuality, their social interactions, and more, for a variety of different justifications.

They're frequently expected to meet all of these expectations at once, even if they're contradictory or against their nature, or be shamed or ostracized if they don't, to a degree that I don't think most men are aware of or understand. If I could change it so that they wouldn't have to deal with all that bullshit, especially teenage girls who have to deal with all that while going through puberty, I would do it in a heartbeat.
Hmmm…. I'd make them taller. And I'd make them have the capacity for greater physical strength- equal to men.

That way, the mismatch, on average, between a man's physical intimidation capacity and a woman's is erased. And women would have an easier time of fighting back against things like sexual assault.

Basically, a lot could be solved that way. Men not being taken seriously if a woman physically attacks them. Women being seen as helpless too often. Men having greater risk of being physically intimidating. Women having a harder time fighting back against assaults, etc.
Prehensile vaginas. Like, imagine vaginas had as much muscle control as lips and tongues. Combine the best of PIV and blowjobs!
More self agency honestly.
Maybe, bigger boobs or if they already have big boobs make it so their back doesn't hurt as much.
There aren't many slim girls with large boobs :/ . I would make it so that boobs are the first priority for fat distribution, then ass, then everything else.
I'd make women's clothing lines with functional pockets. We're tired of carrying your shit.
I'd make them taller, constantly bending down to kiss is annoying :D
This question shouldn't be as interesting as it is, but here's what happened.

I go to say "Make their sex drive match our own." Then realized this would lead to immediate overpopulation, or a massive spread of STD's that would end humanity. (Bonus)
I go to add "And also make them more equal in terms of beauty so they don't' have such a glaring advantage in mating" but then realize that means women would be ugly…. (Fail)

ALL I KNOW IS THAT THERE'S A PROBLEM AND I DON'T KNOW HOW TO FIX IT!
I like them to be willing to put as much into a relationship as they want to get out of it. Surely there are exceptions, but most of the women I know feel like they get to "allow" a man to have a relationship with her if he offers her enough in return.
More aggressively sexual. And not intimidated by a big, tall guy like me.
More readily able to understand male perspectives and communicate their perspectives in a way that is accessible and clear to men.
I would completely remove their ability to lie. Little white lies, lies by omission, big fat lies, nothing but the truth out of their mouths.
And then I would spend the rest of my life wishing I could do the same to all the men.
I'd get rid of that bitchy, catty, snarky side.

Not everyone has it of course… but when a group of them get together and start going off on one it's like being stuck in a chicken coup with all the squawking going on.