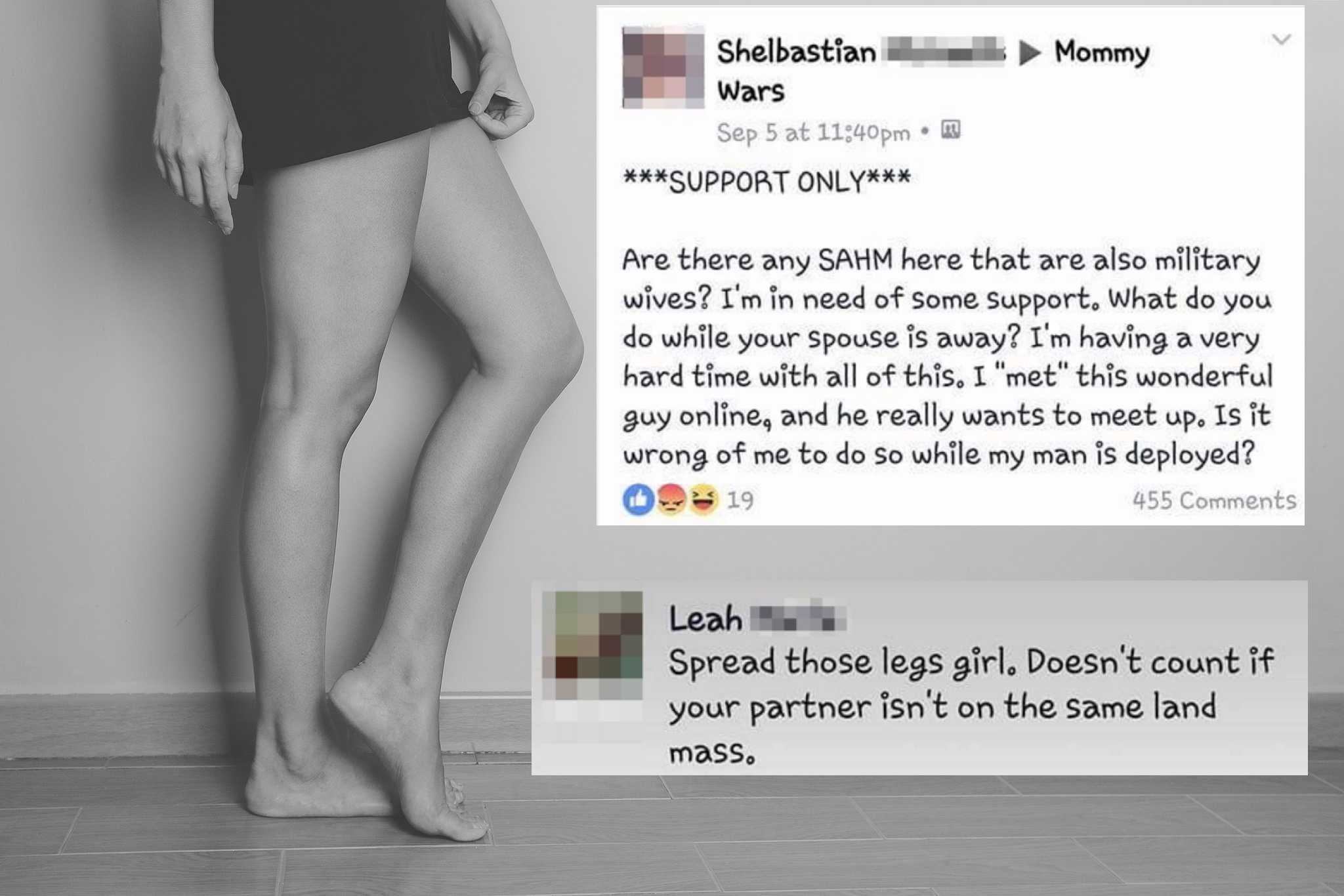 These covert screenshots from a "Mommy's Group" were snapped by ultimaterocker and posted to the popular image sharing site, Imgur.
The screenshots depict a conversation — between moms — about whether it is okay to cheat on your Army husband when he is abroad. The consensus reached is kinda surprising.
Here is the first post:
Asking for "support only" the post poses a question to the group: If I am horny and my husband is in the military and I want to bang someone else, can I? Oh, also support only!!!
The first replies started coming in…
Sort of a mixed reaction. Most people seem to enthusiastically encourage Shelbastian, but two posters are appalled at the idea. Personally, I was surprised ANYONE supported infidelity. Maybe we need to get more perspectives?
"Rings don't plug holes," someone volunteers, while a male serviceman says that it is fully expected for women to cheat while the guys are away. After all, according to him, guys cheat too!
In this string of comments, there are a wide variety of opinions, with someone people telling Shelbastian that she has to limit the sexual contact in her affair to oral or anal sex.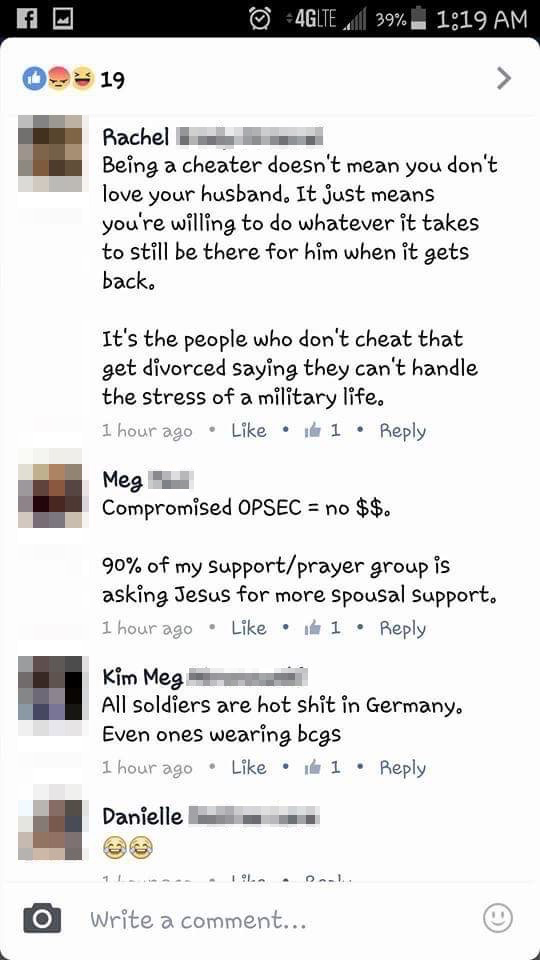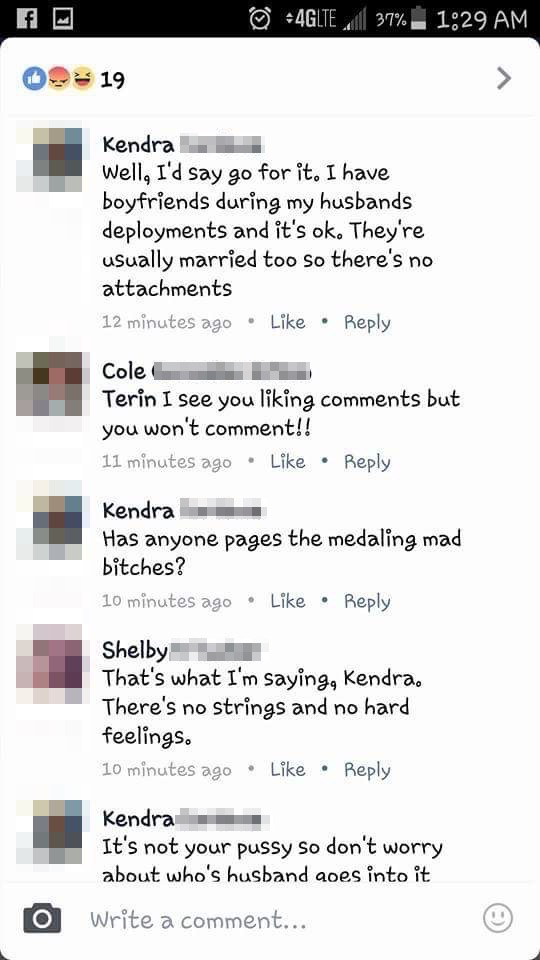 In these final comments, people continue to encourage Shelbastian — telling her to "spread her legs" and that it isn't cheating if the man is abroad, or if he doesn't find out.
I'll be honest, this Facebook discussion really surprised me. In the Imgur comments, someone suggested that this response could be passive aggressive sarcasm to a stupid original post — but I'm not so sure.
What do you think? Is it ever okay to cheat?