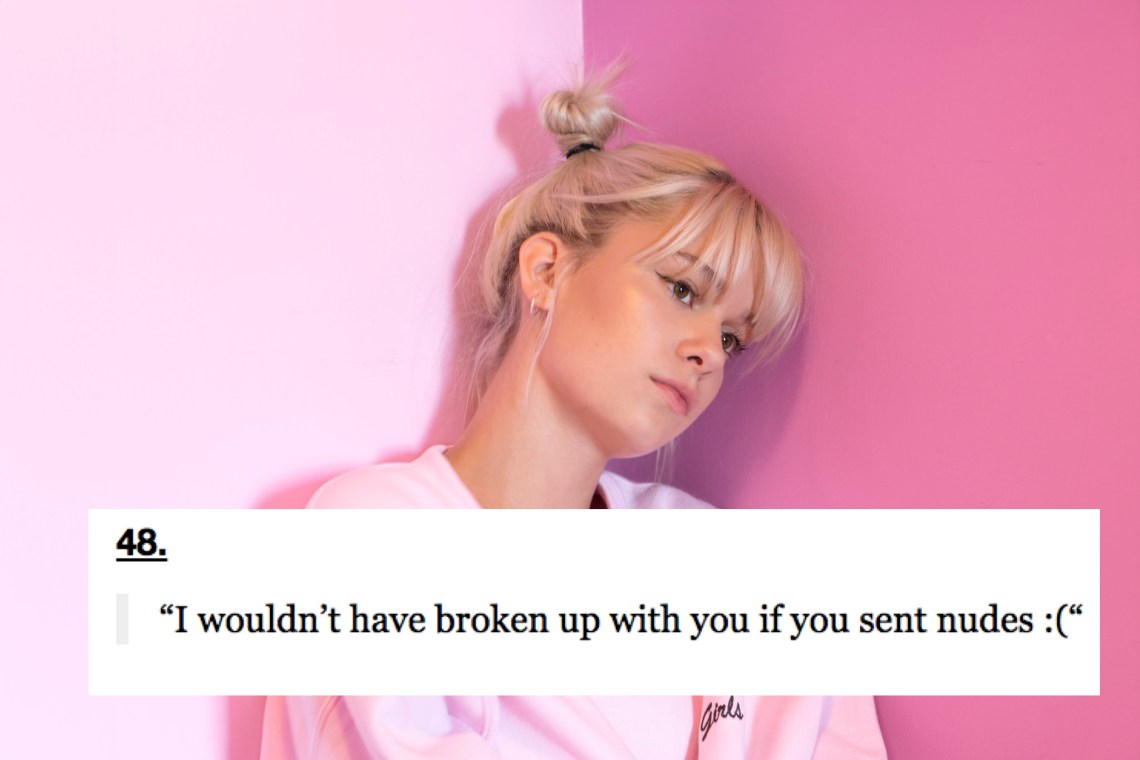 "I just don't think either of us have the right mental state to date other people right now. Come home please. Bring McDonalds."
"You can't call 911! You love me!"

( I called 911)
She cheated. I said so long, get out of my house. She did, moved in with this guy. She showed up a few weeks later with her cat and some belongings and said she made a mistake, wants me back because she "needs me to take care of her."

Sorry, what? You're trying to move in while cheating on me and simultaneously asking me to pamper you?
He broke up with me by sort-of ghosting me after two years together. He wouldn't show up when we had plans, then text me later and apologize and say sweet things, but go on to ignore my calls for a week. He set his status to single on Facebook so I figured it was done and deleted him.

Almost a year later he sent me a text saying he was sorry, that he was willing to talk and answer any questions I had, and that he regretted what he did because I was the second best girlfriend he'd ever had. I shit you not. I told him I didn't need his answers and didn't want to be his friend. He never bothered me after that.
"My new girlfriend is terrible…I miss you a lot. Like I sometimes regret leaving you. You are so much better than her. Just so you know, I'm going to dump her soon. After we go on vacation, because I'm using her miles to buy my ticket"

Like…Uh there are so many things wrong with that. And the vacation was two months away. I told him he had "made decisions" so I didn't feel bad for the fact he "missed" me and never spoke to him again.