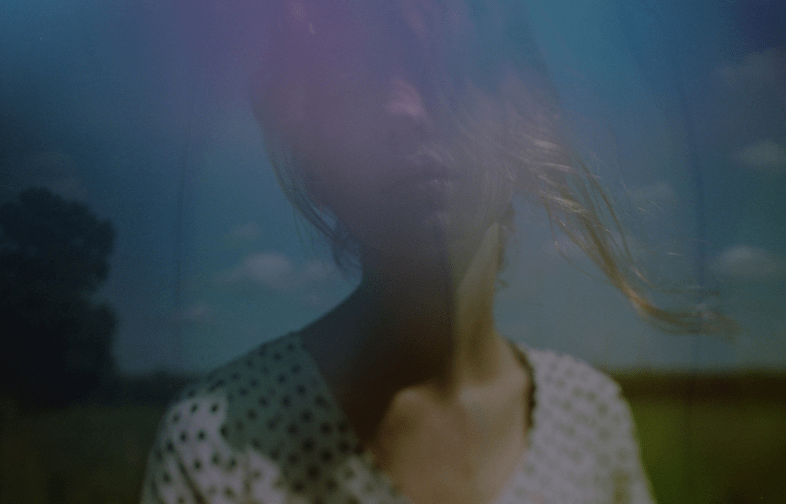 "Your purpose in life is to find your purpose and give your whole heart and soul to it." ― Gautama Buddha

"What is to give light must endure burning." ― Viktor E. Frankl

"Carve your name on hearts, not tombstones. A legacy is etched into the minds of others and the stories they share about you." ― Shannon L. Alder

"All you can ever achieve is a sense of your soul. You gain little glimpses of its light, colors, and contours. You feel the inspiration of its possibilities and the wonder of its mysteries." ― John O'Donohue

"The most astounding fact [about the universe] is the knowledge that the atoms comprise life on earth; the atoms that pick up the human body, are traceable to the crucibles that cooked light elements into heavy elements in their core, under extreme temperatures and pressures. These stars, the high mass ones among them, went unstable in their later years. They collapsed and then exploded, scattering their enriched guts, across the galaxy. Guts made of carbon, nitrogen, oxygen, and all the fundamental ingredients of life itself. These ingredients become part of gas clouds, that condense, collapse, form the next generation of solar systems stars with orbiting planets and those planets now have ingredients for life itself. So that when I look up at the night sky, and I know that yes, we are part of this universe, we are in this universe, but perhaps more important than both of those facts is that the universe is in us. When I reflect on that fact, I look up. Many people feel small, because they're small and the universe is big, but I feel big, because my atoms, came from those stars. There is a level of connectivity. That's really what you want in life, you want to feel connected, you want to feel relevant. You want to feel like your a participant in the goings on of activities and events around you. That's precisely what we are, just by being alive." ― Neil deGrasse Tyson

"We are travelers on a cosmic journey, stardust, swirling and dancing in the eddies and whirlpools of infinity. Life is eternal. We have stopped for a moment to encounter each other, to meet, to love, to share.This is a precious moment. It is a little parenthesis in eternity." ― Deepak Chopra

"I have lots of things to teach you now, in case we ever meet, concerning the message that was transmitted to me under a pine tree in North Carolina on a cold winter moonlit night. It said that Nothing Ever Happened, so don't worry. It's all like a dream. Everything is ecstasy, inside. We just don't know it because of our thinking-minds. But in our true blissful essence of mind is known that everything is alright forever and forever and forever. Close your eyes, let your hands and nerve-ends drop, stop breathing for 3 seconds, listen to the silence inside the illusion of the world, and you will remember the lesson you forgot, which was taught in immense milky way soft cloud innumerable worlds long ago and not even at all. It is all one vast awakened thing. I call it the golden eternity. It is perfect. We were never really born, we will never really die. It has nothing to do with the imaginary idea of a personal self, other selves, many selves everywhere: Self is only an idea, a mortal idea. That which passes into everything is one thing. It's a dream already ended. There's nothing to be afraid of and nothing to be glad about. I know this from staring at mountains months on end. They never show any expression, they are like empty space. Do you think the emptiness of space will ever crumble away? Mountains will crumble, but the emptiness of space, which is the one universal essence of mind, the vast awakened-hood, empty and awake, will never crumble away because it was never born." ― Jack Kerouac

"When great trees fall,
rocks on distant hills shudder,
lions hunker down
in tall grasses,
and even elephants
lumber after safety.
When great trees fall
in forests,
small things recoil into silence,
their senses
eroded beyond fear.
When great souls die,
the air around us becomes
light, rare, sterile.
We breathe, briefly.
Our eyes, briefly,
see with
a hurtful clarity.
Our memory, suddenly sharpened,
examines,
gnaws on kind words
unsaid,
promised walks
never taken.
Great souls die and
our reality, bound to
them, takes leave of us.
Our souls,
dependent upon their
nurture,
now shrink, wizened.
Our minds, formed
and informed by their
radiance,
fall away.
We are not so much maddened
as reduced to the unutterable ignorance
of dark, cold
caves.
And when great souls die,
after a period peace blooms,
slowly and always
irregularly. Spaces fill
with a kind of
soothing electric vibration.
Our senses, restored, never
to be the same, whisper to us.
They existed. They existed.
We can be. Be and be
better. For they existed."
― Maya Angelou

"The human condition is one in which we have a gnawing sense we come from somewhere else, somewhere other than this world. Yet we can't quite remember where." ― Marianne Williamson

"Your soul knows the geography of your destiny. Your soul alone has the map of your future, therefore you can trust this indirect, oblique side of yourself. If you do, it will take you where you need to go, but more important it will teach you a kindness of rhythm in your journey." ― John O'Donohue

"Just because you can explain it doesn't mean it's not still a miracle." ― Terry Pratchett

"The only person who is spiritually smart is the one who has learned how to learn, unlearn, and change directions instantly, and start all over again, if your soul calls for it." ― Michelle Casto

"I've heard that the soul often recognizes truth when it hears it, even if the mind does not." ― Richelle Mead

"The purpose of life is not to be happy. It is to be useful, to be honorable, to be compassionate, to have it make some difference that you have lived and lived well." ― Ralph Waldo Emerson

"If you were all alone in the universe with no one to talk to, no one with which to share the beauty of the stars, to laugh with, to touch, what would be your purpose in life? It is other life; it is love, which gives your life meaning. This is harmony. We must discover the joy of each other, the joy of challenge, the joy of growth." ― Mitsugi Saotome

"Religion can never reform mankind because religion is slavery. It is far better to be free, to leave the forts and barricades of fear, to stand erect and face the future with a smile. It is far better to give yourself sometimes to negligence, to drift with wave and tide, with the blind force of the world, to think and dream, to forget the chains and limitations of the breathing life, to forget purpose and object, to lounge in the picture gallery of the brain, to feel once more the clasps and kisses of the past, to bring life's morning back, to see again the forms and faces of the dead, to paint fair pictures for the coming years, to forget all Gods, their promises and threats, to feel within your veins life's joyous stream and hear the martial music, the rhythmic beating of your fearless heart. And then to rouse yourself to do all useful things, to reach with thought and deed the ideal in your brain, to give your fancies wing, that they, like chemist bees, may find art's nectar in the weeds of common things, to look with trained and steady eyes for facts, to find the subtle threads that join the distant with the now, to increase knowledge, to take burdens from the weak, to develop the brain, to defend the right, to make a palace for the soul. This is real religion. This is real worship" ― Robert G. Ingersoll

"If we listened to our intellect we'd never have a love affair. We'd never have a friendship. We'd never go in business because we'd be cynical: "It's gonna go wrong." Or "She's going to hurt me." Or,"I've had a couple of bad love affairs, so therefore . . ." Well, that's nonsense. You're going to miss life. You've got to jump off the cliff all the time and build your wings on the way down." ― Ray Bradbury

This post originated on Soul Anatomy.