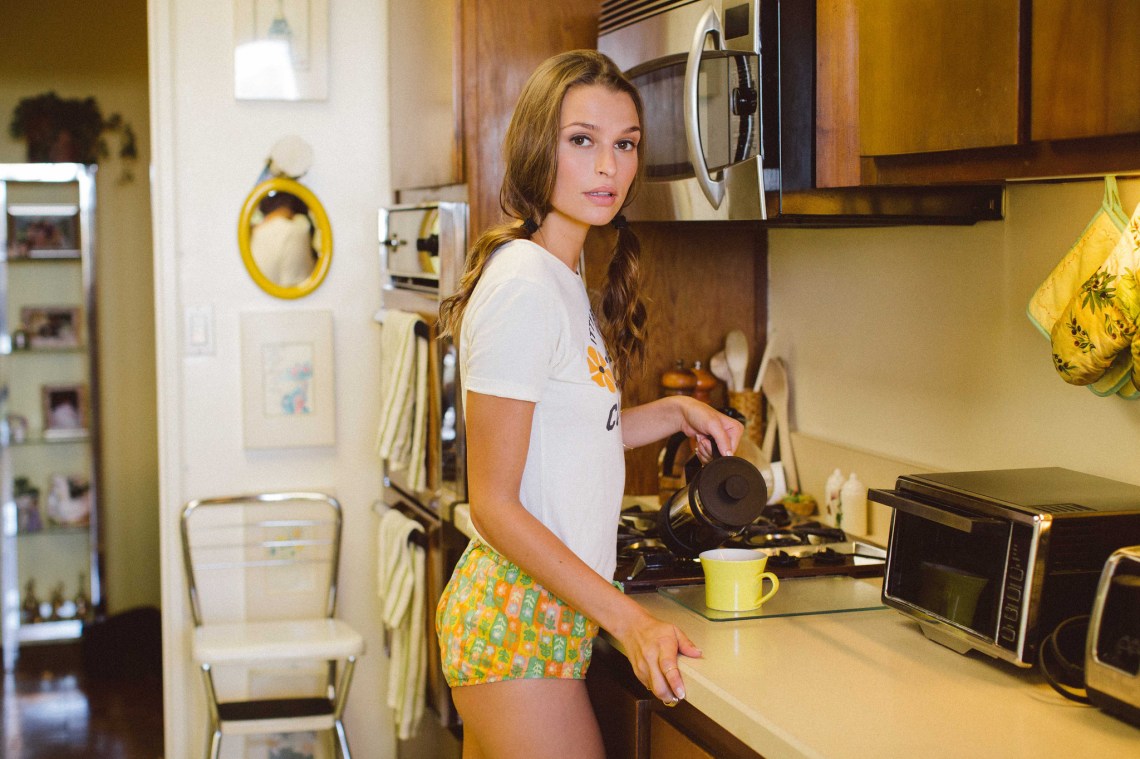 "There is nowhere morning does not go."
― Leah Hager Cohen
I'm not a morning person, but I will tell you, the way you start your day is the way you will carry through, and it will affect a lot of things. Honestly, I'm a sleep/nap aficionado and so before I actually started doing these things I wouldn't even hear of it because nothing could be better than getting to sleep those extra few minutes. But it's really not true. It's just not. These little things are, I would say, crucial for starting yourself out on the right foot, and without fail, the more I've done them, the better I feel and the more productive I am. 
1. Clean your living space every night. It personally helps me sleep better, but it's also so much better to wake up in the morning and be able to focus on what needs your attention, not the clutter on your floor that you trip over while getting ready.
2. Clean your work space first thing in the morning. I am a big believer in the idea that the space in which you work affects not only the quality of it, but the quality of your day as well. Aside from surrounding your desk/wherever you work with little things that make it seem less like a cold cubicle and more like a cozy little alcove, the more you're going to feel relaxed, and the more energy you'll be able to devote to doing other things.
3. Lay out everything the night before. Pick your clothes and try them on, pack your bag(s), write down what you can't forget for the next day so you can go to bed without them on your mind. Put out your coffee cup in the kitchen and lay your keys next to them. It takes seconds to do and could save you a huge hassle in the morning.
4. Expand on that list of things you need to do for the day. It doesn't matter how grandiose or simple they are. Check them off as you do them. It makes you feel accomplished, and gives you more motivation to keep going.
5. Wake up earlier, obviously. I personally do it because it gives me time to do things like have breakfast in bed while reading something. It sounds so luxurious and privileged but it's really not, it's just a matter of having enough discipline not to hit snooze again and being able to infuse your life with the beautiful little things that should happen more than once in a while.
6. Open your blinds and curtains before you go to bed, so the sun comes through in the morning.
7. Turn off that horrid beeping alarm on your phone and make it your favorite song, or something else that's more peaceful and less jarring than "Alarm" on your iPhone.
8. Actually get enough sleep to not be miserable in the morning.
9. Stop taking electronics to bed. You look at them all day every day. It's time to give your brain and your eyes a rest. Read books that aren't electronic. Just lay there and breathe out the crappy things that happened that day. Learn how to calm yourself down enough to lull yourself to sleep.
10. Drink a glass of water when you first wake up.
11. Make your morning routine more efficient. 2-in-1 products, hairdryers that are a higher voltage, big fluffy towels, a simple makeup routine so you can be in and out of the bathroom in 5 minutes. I suppose this applies to women more than men (or some men, I don't judge) but overall, any makeup/hair routine that takes longer than a half hour in the morning probably isn't worth it.
12. Move around. An intense workout is not feasible for all of us. Seriously, getting up hours earlier than you would to go to the gym just isn't something everyone can manage doing. But you can stretch yourself out on the floor. You can take 10 minutes to go for a walk and pick up coffee if you feel like you need a reason to do so. You may call it pointless but it's not. It gets you moving.
13. Be excited for something at the end of the day. Make plans with a friend or for yourself, look up a new recipe for dinner or plan to make an old favorite, or even just promise yourself a big glass of wine when you get home. It's something to keep you moving even as your energy slows down with the day.
14. Always check the weather. I have an app that texts me if it's going to rain, and at what time. Figure it out the night before and pack your umbrella.
15. Take off your headphones on your commute and talk to people, or sit with yourself, or read a book, if you aren't driving of course. I've tried this and I find myself so much calmer and happier if I do so.
16. Do little things to make other people happy. Leave your partner coffee by the side of the bed. Text people good morning. Today my little brother came by the side of my bed and sighed and said well, I'm leaving for the day, I have to go to pre-school, so I'll see you tonight, and he kissed my face like four times. It was the best wake up anybody could ask for. 
image – Shutterstock.com