1. Climb Mt. Batur at 2am and reach the summit just at the crack of dawn.
I promise you this – you will never feel more small, yet more alive, than when you reach the summit of a mountain at 6am and watch as Indonesia wakes up below you. Flashlights in hand, you will start your journey at 2am, climbing through the night, meeting monkeys, cooking breakfast over an active natural steam duct, and settling at the top with hot coffee in hand. With the sun kissing your cheek, and your legs trembling, you will walk across black volcanic sand just as the sky is filled with cotton candy beauty, and you will have your breath absolutely taken away.
2. Get a hug from a baby elephant at Elephant Nature Park.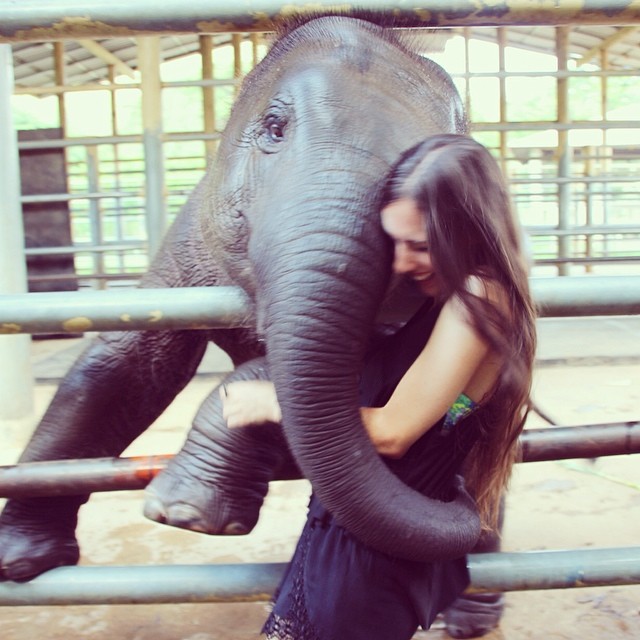 Though Elephants are not sacred creatures in Thailand, and are often subjected to severe and saddening taming procedures, one haven in Chaing Mai has dedicated itself to becoming a sanctuary for these creatures. At Elephant Nature Park, you don't ride the elephants; instead you bathe them, and interact with them in extremely natural settings. The greatest part about the experience is the fact that you get to feed and play with baby elephants, and if you're lucky you may even get a hug from one! 
3. Ride a tuk-tuk through the busy streets of Bangkok.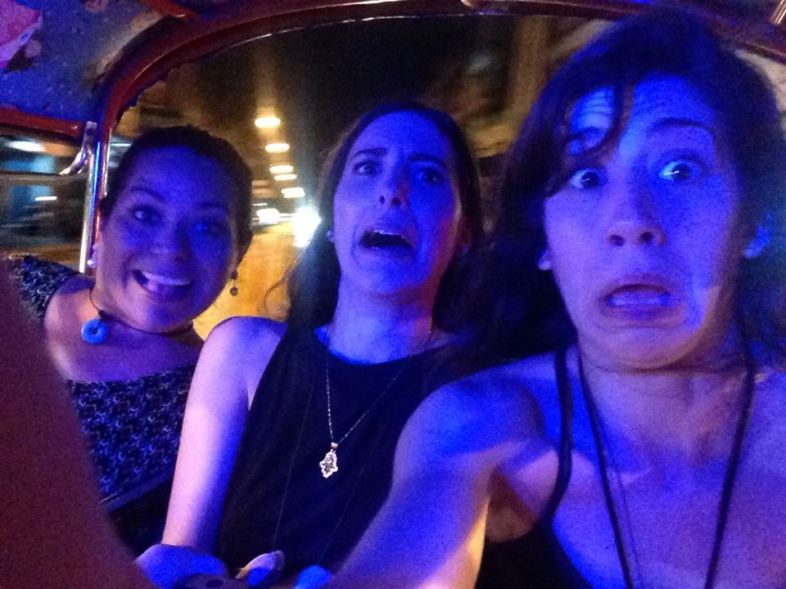 You simply cannot go to Southeast Asia without having a tuk-tuk experience. Dotted along market streets and parked in front of every major attraction, the tuk-tuk is a quintessential form of transportation for any traveller. You truly have not lived, and possibly almost died, unless you have zipped through teeming cityscapes and crowds of people on the back of one of these speed wagons.
4. Rent an old VW and road trip along the PCH.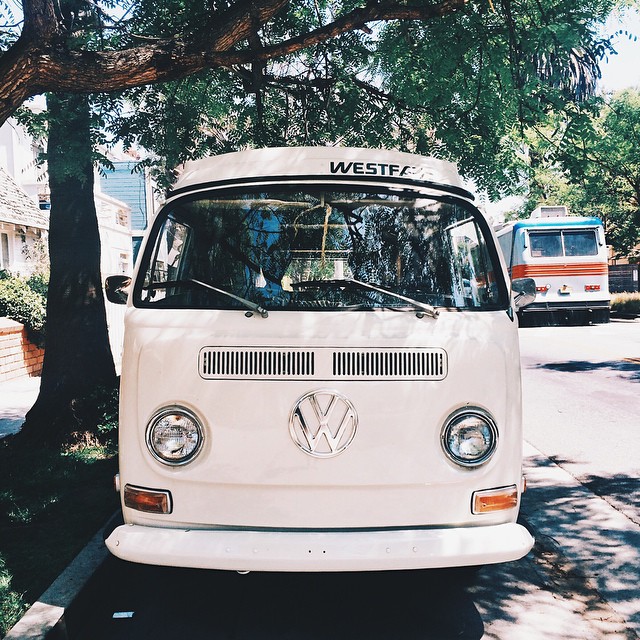 If you're going to take a road trip along the magnificent Pacific Coast Highway, you should be doing it in style. Rent an old VW, and make like a true adventurer as you wind along the twisting and curving roads that lead you through California. For miles and miles you will have your head out the window, taking in the cool ocean breeze, and gazing as the waves play with the horizon. Once you reach Big Sur it gets even better, with large luscious mountains and foggy mornings greeting you along your journey.  And remember – no road trip would be complete unless you spontaneously park on the side of a desolate road and jump into the water!
5. Go on a 284km boating expedition through the Philippines.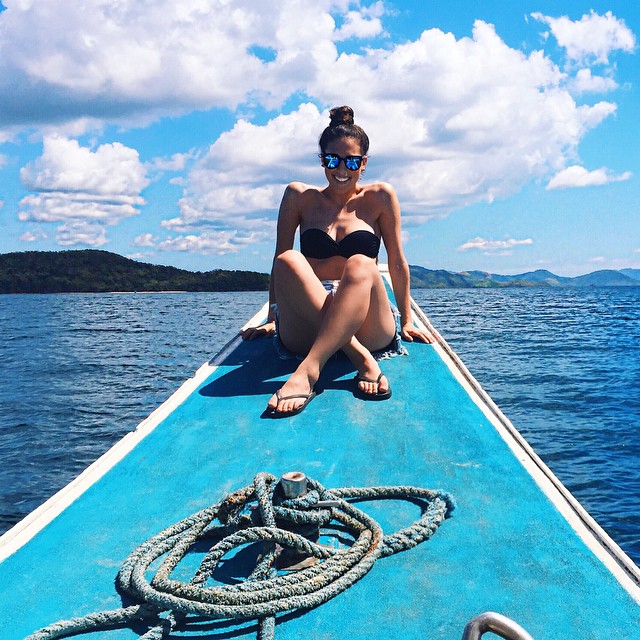 The Philippines consists of over 7,000 islands – it would be impossible to navigate all of them on foot, or within a limited amount of time. Enter Tao Philippines, a locally run tourist service that allows for you to see the beauty of the open water through a different kind of lens. Using hybrid boats and a team of friendly, talented young men, Tao takes you on an adventure through the winding islands that lasts five days. The expedition is packed with amazing people from all around the world, authentically delicious food, stunning landscapes, snorkeling, kayaking, cliff jumping, and there is even a resident dog on board (he can swim!)
6. Get the royal treatment in London.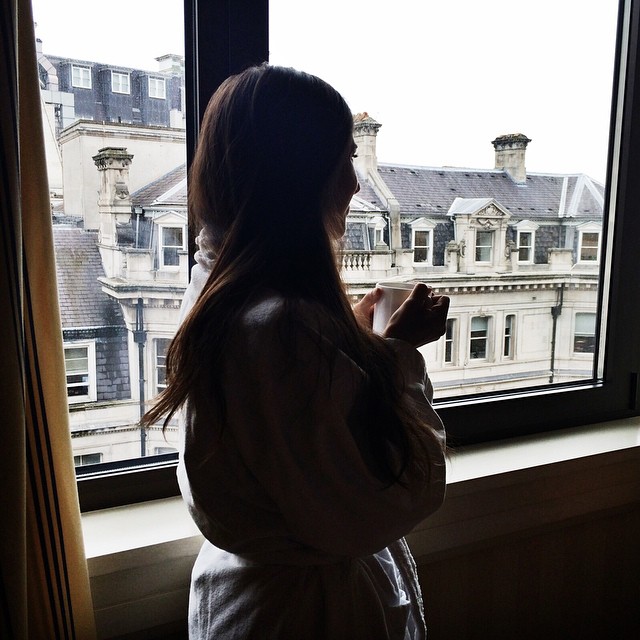 Though the UK and Europe are large backpacker destinations, there is something about the city that pairs well with a little extravagance. Grab yourself a hotel room in the middle of London, take advantage of the plushy robes, the huge bed, and the gourmet teas. Live like a royal even if it is just for one night, and take in the beauty of a light filled city that rarely ever slows down.
7. Escape the crowds and see a different kind of NYC.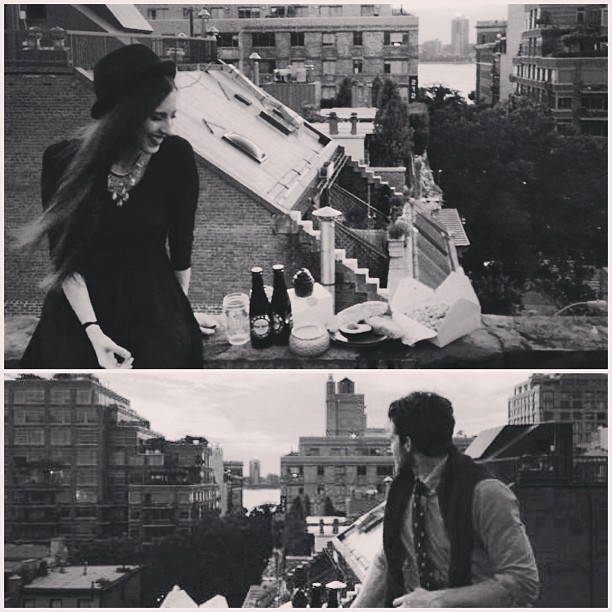 With city streets filled with busy bodies, NYC is known to be the epitome of culture and pace. After a day of exploring, instead of heading out to one of the many world renowned restaurants the Big Apple has to offer, grab some supplies at the local Whole Foods, and take to the roof of your Airbnb! Bring a speaker, some drinks, a blanket and dance the night away atop the blooming city below you.
8. Kayak the Andaman Sea.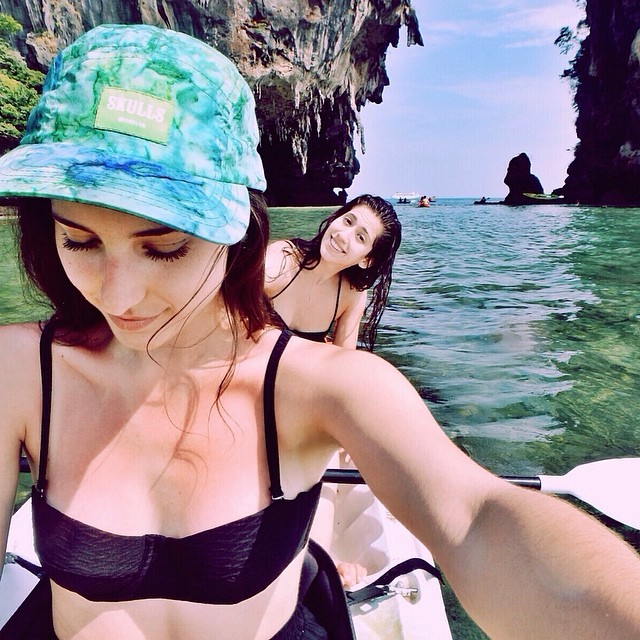 Beach days are always a nice treat while on vacation, but if you're the type who loves to pack adventure into every destination, you absolutely must rent a kayak in Thailand and explore your surroundings. Grab a two hour kayak rental off of Railay beach, your underwater camera, and get paddling. I highly recommend jumping out of the kayak and doing a little deep water soloing – rock climbing those large limestone formations you see in the above snap. When you feel like you can't get any higher, just jump! You'll be met with the warm, calm waters of the sea, and you can rest until you're ready to try again.
9. Escape to a remote island and live like a local.
For me, it was Tonsai beach in the South of Thailand, but it could truly be anywhere in the world for you. It is easy to get caught up in always having to move while backpacking or adventuring, but to simply sit still for a few days and really live like a local is an extremely rewarding experience. On this island there was barely any electricity before 8pm, we ate fresh fruit for breakfast and the daily catch at night. We slept in small, platformed jungle huts, and we hung out at Chill Out Bar with worldly nomads, drinking dollar beers and laughing the night away. It was humble, it was different, and it was something I will never forget.
10. Most importantly, go on an adventure with your best friend.
Trust me when I say that the world has the most beautiful things to offer you. You will explore vast horizons, you will climb mountains, you will see things you have never seen before, and though it is formative and wonderful to do it all alone – there is a different kind of experience to be had when you share it with someone you are close to. Sometimes you just want to explain the whole of your world to others, and it is nice to know that those you care about most could be sitting right beside you, atop a mountain at 6am, in complete silence, feeling the exact same thing.