1. People assume because you're a woman, you automatically love cuddling. Because you know, with that thinking, all men hate it. All blondes are dumb. Wearing glasses makes you smart. You know — really well thought out generalizations that are totally valid!!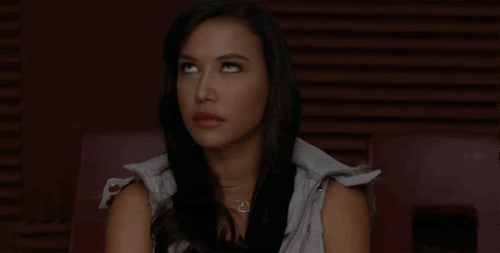 2. Sleeping over at someone's place for the first time gives you serious anxiety. Will they try to snuggle you the whole time? Will they give you space? Will they have comfortable pillows that you can slyly stick in between your bodies as a "no cuddle zone" barrier??
3. You've mastered the tuck and roll.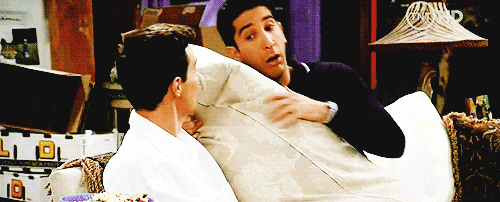 4. Sleeping in your own bed is one of the purest joys you've ever known.
5. It's not that you don't want to wake up to someone special in the morning…but you'd much rather enjoy a solo night of REM cycle.
6. People mistake your anti-cuddling as being anti-affection. And that's not true at all. You can be very affectionate and loving! You just don't feel the need to be touching 24/7.
7. You start calculating the appropriate minutes to continue holding hands as soon as someone reaches for you. HANDS GET SWEATY, OKAY? It's uncomfortable!
8. An arm around you = perfect.
An entire body all up in your personal bubble = not so perfect.
9. If you're a fairly romantic person, people are shocked to hear you're not a big snuggle bug. BUT, BUT…YOU CAN READ POETRY AND STILL NOT WANNA BE SUFFOCATED WITH ANOTHER HUMAN BODY!
10. In fact, the phrase "snuggle bug" is like nails on a chalkboard.
11. You feel like you're always the opposite temperature of your partner. Are they cold? You're a hot, sweaty mess. They want the air-conditioning on? You're FREEZING YOUR ASS OFF.
12. NOTHING CAN PREPARE YOU FOR THE CREEPY FEELING OF YOUR FEET TOUCHING OTHER FEET UNDER THE BLANKETS. NOTHING!!!!!
13. Honestly, you'd just much rather have sex.
14. You enjoy keeping post-sex cuddling to a maximum of 15-20 minutes.
15. You're actually much more cuddly with your platonic friends.
16. But just because you aren't the first one to jump on the cuddle train, you still give 100% to relationships. And when it really matters, you'll sacrifice a few uncomfortable nights and embrace the neck cramps.

---
For more from Ari, follow her over here. And hey, how about here too.