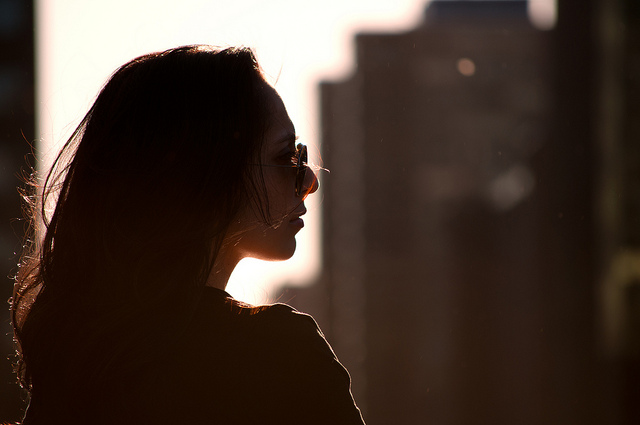 First of all, let it be known here and now that I did love you. I was only ever cold to you that one time because I cared too much. I didn't know how I was supposed to act when you heightened such a keen sense of passion in me. I could never think normally when I was around you. Some say that infatuation is different from love but what I felt for you bordered in between. I loved you despite your faults but I also crushed on you like you were the best thing since coffee. You woke me up. You did wake me up.
I was raised by vintage Harlequin books that I used to secretly read when my parents weren't around. I used to believe that love was breath-taking, consuming and potent – it was all these things and more. Love has the ability to break you down like a mere puzzle piece. You thought you were a complete picture. That you have everything figured out. Here I come, world, be ready because I am here to face you. But one person can come into your life and make you rethink everything. And I mean everything.
They will make you ask questions that you never dreamed of before. They will make you want to be better – be someone they would never dream of leaving. They will make you cling to them like a life raft, how can you live without them now when you couldn't even imagine how life was before you met them?
Here comes the kick: "It's not you, it's me." I could kick myself for using that line. How original can I get? But it couldn't be any truer. I loved everything about you but I hate everything that I am becoming because of these feelings I harbour for you. I've become someone who's constantly afraid of fucking up because I just can't imagine losing you that I have lost myself in this process of wanting to be yours.
I want to be the person who sees how the morning light touches your face while you're still sleeping peacefully. I want to hold your hand. I want to take silent walks with you wherein we don't even need to talk. I loved the totality of your person but I just don't like me anymore.
I know that loss is bound to happen but I just can't get the fear out of my head. You might think that I am departing because I don't want to lose you. That is partly true. But really, I am leaving because I'm losing me.
I wish you the best in life. Truly, I do. Nothing would make me happier than to see you happy even if I am not a part of your happiness. Make music. Live the life you want to live. You deserve nothing less than genuine happiness. Maybe someday you'll meet a person worthy of you. And maybe I'll meet one worthy of me too.
Maybe someday, we'll meet again and realize that we were always meant to be but we just met when the timing wasn't right. Maybe we could try again. And we can finally take that walk.