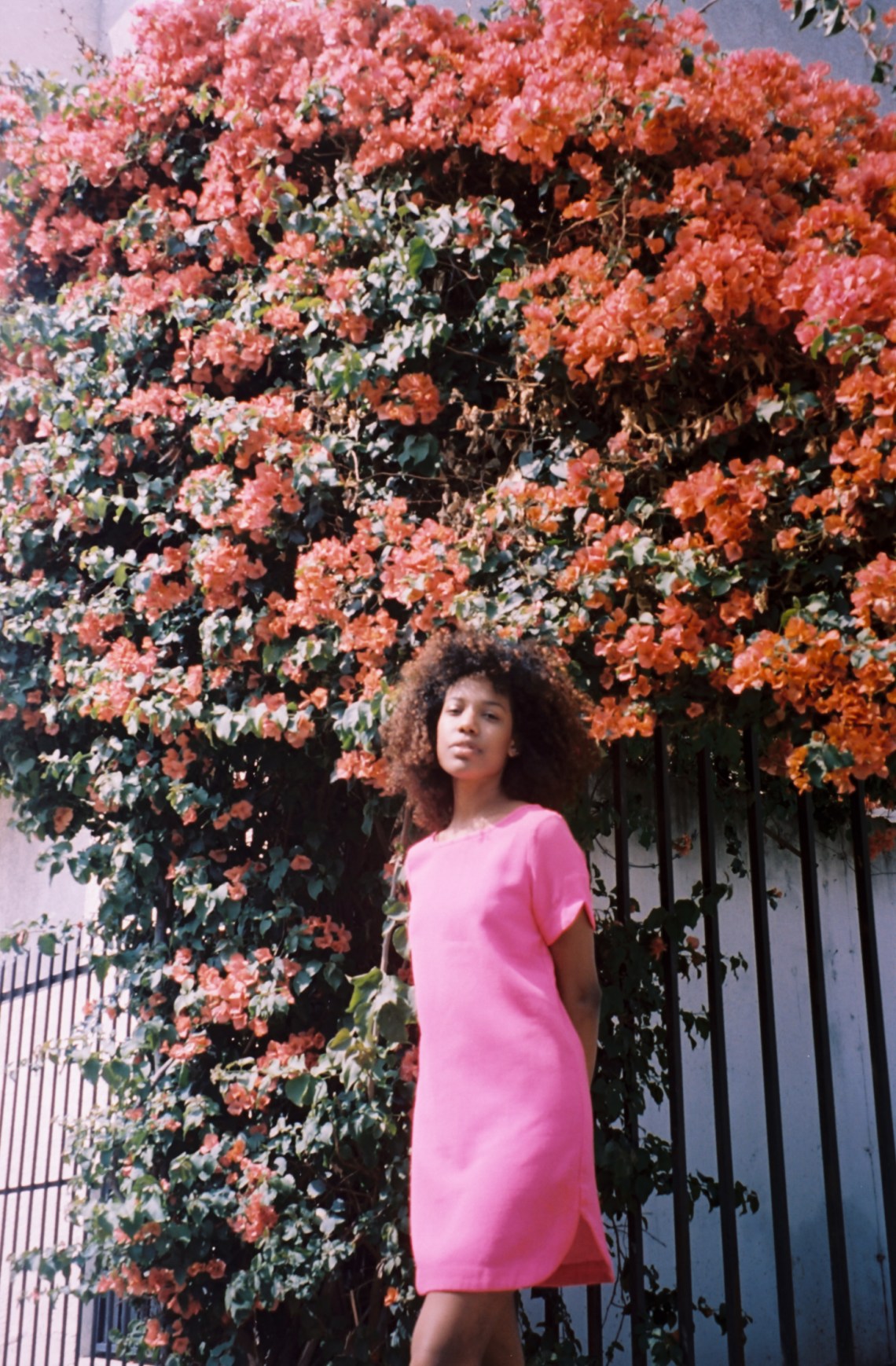 Aries
March 21st – April 19th
As an Aries, the month of May is an excellent time for you. Your focus is on point during this month more than ever before. You will feel calm, cool, and collected. Eager and ready to tackle anything and everything that is thrown your way. Your senses are heightened and your personal focus is nearly spot on. May will be a month filled with duties, responsibilities, and obligations. Checklists will be your best friend during this time. Get ready, Aries, because you will stay busy this month! And although some obligations might seem tedious or unfavorable, sometimes you just have to grin and bear it. You'll thank yourself later that you did.
Taurus
April 20th – May 20th
As a Taurus, May is a happy and exciting month for you. New people and circumstances enter your life now that open you up to new experiences that can serve a bigger purpose later down the road. These new relationships, whether they be friendships, romantic relationships, or re-kindling with a long-lost family member, will be extremely important to you. Be open to anything that's thrown your way, Taurus. You never know who you'll find when you stop looking. May is also a month filled with thoughts of wanderlust and vacation planning. Splurge a little, you deserve it!
Gemini
May 21st – June 20th
A very Happy Birthday to all the May Geminis! This month, your personal relationships might be suffering. You might feel obligated to fix or change somebody in your life when in reality, they must do that for themselves. This comes off as being rather pushy or demanding, making the bond between you two become strained. Learn how to give advice to a loved one, without telling them what to do. Let them make choices for themselves but always offer a helping hand when it's needed. This month also is a month filled with self-confidence for you. You feel and look great! Your energy is magnetic, and people are noticing you more than ever. Own it, embrace it, and rock it! (Whatever it is.)
Cancer
June 21st – July 22nd
Cancer, lately you have dedicated your time and energy to working on personal self-growth and reinventing yourself into a better version of you. And though you've done an amazing job thus far, this month will bring everything that you've been working on to the surface. It is now time for you to reflect on the last few months. Cancer, are you satisfied with where you are right now? What changes do you need to make in order to be happy with yourself, and your "circumstances"? Remember, life happens for you, not to you. And you are, in fact, in complete charge of these circumstances. This is your life, so own it. Be bold enough to make changes that only add to your positive well being. You deserve to be happy, and it's been a long time coming.
Leo
July 23rd – August 22nd
In the month of May, Leo will have some exciting and major changes on the career front. You have been working hard for your efforts to be noticed, Leo. And they will be noticed in a major way very soon. That long-lived dream you've been hoping for is about to unravel right before your very eyes. Things are slowly, but surely falling into place for you this month. You may have lost all hope recently, but all that is about to change drastically. You will finally feel in control of your life, again. Which is something you've wanted for so long now. It's your life, Leo, so go on and take charge.
Virgo
August 23rd – September 22nd
As a Virgo, the month of May will be anything but boring for you. You may have been feeling a bit misconstrued recently. Maybe even for quite some time now. You are totally unsure of your feelings and the feelings of people around you. You want all the answers to magically appear in front of you, but you know that isn't realistic. Relax, Virgo. You are going through a major breakthrough and transition in your life. The month of May might not bring you all the answers you're looking for, but it will bring you hope. You will suddenly see little flashes and glimpses of hope for the future. It will finally give you the faith that you need to know everything is going to work itself out in the end. Stay patient, Virgo, because your time is coming.
Libra
September 23rd – October 22nd
This month, Libra will be on a journey of self-improvement and growth. You will be interested in only things beneficial to you, in the least self-centered or egotistical way possible. You want to better yourself, and May is the perfect month to get started on doing so! This month you will start cleansing your body and mind of all impurities and negativity you've been holding onto for so long. It's time to trim the dead ends, Libra. You have let toxic things linger in your path for far too long now. You are feeling refreshed, and ready to start a new chapter. The month of May is all about spiritual growth. Be ready for positive vibrations headed your way.
Scorpio
October 23rd – November 21st
In May, Scorpio is working on long-term goals. You want to build a bright, exciting future for yourself. Take a step back and look at the bigger picture you've created. Are you happy with yourself and with your relationships? Are you satisfied with your career and home life? If not, make changes accordingly. Your thoughts are crystal clear, and precise this month. It's a great time to make positive changes to benefit your future. Your senses are keen, and you know exactly what you want and when you want it. You won't have time for any bullsh*t or petty drama. It's your time to shine!
Sagittarius
November 22nd – December 21st
May is a month of getting down to the nitty-gritty. You will get things done at home and at work. You will indulge and splurge on things for yourself more than you typically would, but why not? You work hard, and you deserve to spoil yourself every now and then. May is no exception to that. The month of May might bring an old argument or resentment to surface within a close relationship of yours. Remember, some things aren't worth fighting for, and sometimes it's better off to just let things from the past go. Don't let this get the best of you, Sagittarius, because May is an excellent month for you to thrive!  
Capricorn
December 22nd – January 19th
As a Capricorn, now is a perfect time to plan that long-awaited vacation or trip you've been dying to go on. You might be feeling a bit burnt out lately, due to an all work no play mentality. Working hard is an excellent mindset to have, Capricorn, but sometimes you must take some personal time to kick back and relax. Travel is in your near future, and it's time to start planning! Make sure to stay on top of your responsibilities, but once you've covered them, celebrate! It's your time to let loose and have some fun! 
Aquarius
January 20th – February 18th
The month of May can be very productive for you if you let it be, Aquarius. You might feel a bit unmotivated, and even sluggish at times. You are confused on which path to take next in life, and what direction your life is going. You want to establish a life that's worth living, but you aren't quite there yet. It's frustrating you. It's bothering you. But, if you choose to work on yourself each and every day, you will get there, Aquarius. The process may seem unbearably long and painfully slow, but that's just a part of life. Keep going. Even when things get tough. Things will fall into place once you let them. You will finally see the light at the end of the long, dark tunnel you've been looking through for such a long time now. When you feel irritable or fed up with yourself, take a deep breath and remember that every storm runs out of rain.
Pisces
February 19th – March 20th
In May, you will suffer from a great amount of emotional turbulence in your life. You will feel all sorts of emotions-happy, sad, angry, excited, scared, etc. – and you aren't sure what to do with all of these opposing emotions overwhelming you all at once. But, relax, Pisces. These emotions are serving a greater purpose you can't see just yet. They are helping you grow. This month you also may realize that you aren't exactly over a certain situation in your life that you once swore that you were. But now, you are finally coming to terms with it all. This month, let your emotions spill out as they need to. Letting emotions out is healthy, and you'll feel better than you did bottling them up inside. Suppressing your emotions will only go so far until eventually, you break.