"Be strong and courageous. Do not be afraid; do not be discouraged for the Lord your God is with you wherever you go." — Joshua 1:9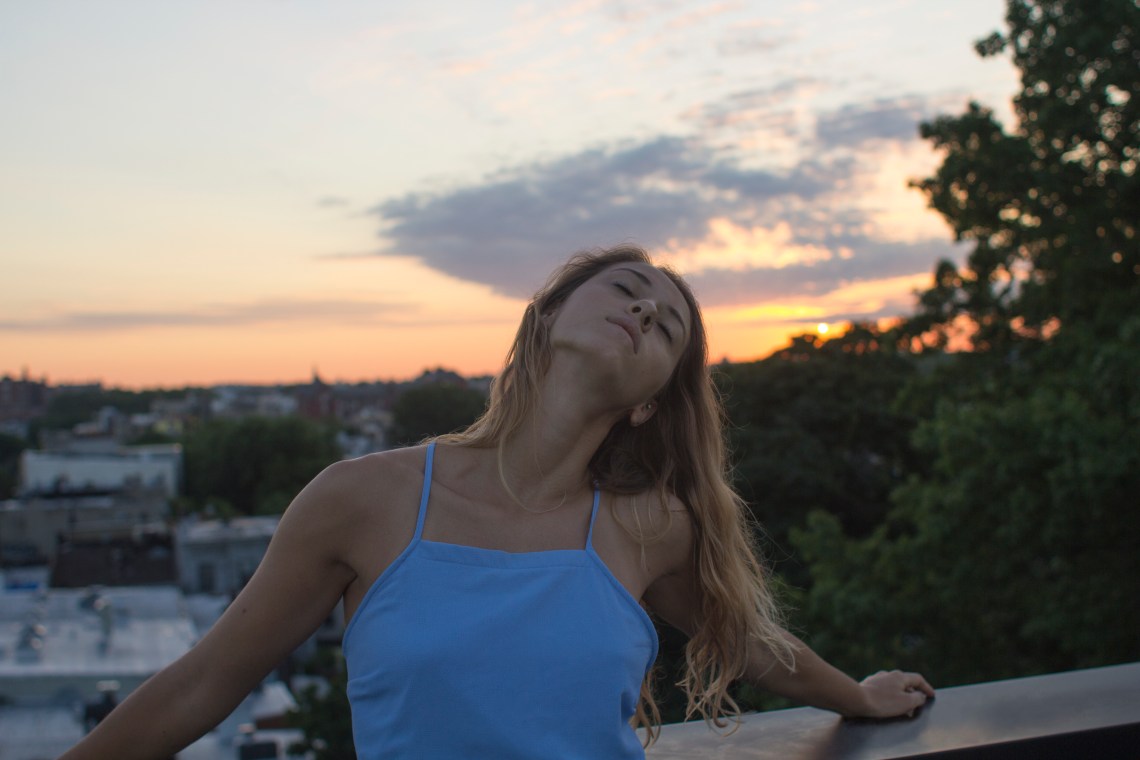 I'm not going to lie, I'm not the most religious person in the world. I don't pray every day and/or night. I get stressed out over little things, like the chaotic and ever-changing world of digital media. Not that stressing out over digital media is necessary by any means, because it's totally not. It just comes with the territory of having a career in the media industry. But still…while these times and circumstances may seem stressful beyond measure, it's no Meredith Grey/Derek Shepherd clinical trial.
My point is, we all have a lot going on in our lives. We get stressed, annoyed, excited, emotional, everything, from point A to point B. We live out our young and reckless 20 and 30-somethings so focused on being where the crowd is because of FOMO or fear of being alone. We spend countless hours overanalyzing conversations and/or blue iMessages instead of calling people out. We spend too much time stressing out about the little things that, when looking at the bigger picture, these little things really don't seem to matter.
I've started realizing these "little things" that so many of us nag about and stress out over are exactly that, they're little things. I've started learning to tune out the white noise of life's little things, and focus on the bigger picture.
Everyone's bigger picture is different. Mine is my faith; my ability to completely trust in Him without letting the white noise of the universe interfere. For me, my bigger picture has been a journey in progress. I'm the type of person who likes to visualize the end result, to have a game plan for essentially everything in my life (which of course only works out 30% of the time).
But, faith has been a tricky one for me. I've been knocked around my driver's seat throughout this crazy, unexpected life's journey countless times; knowing I believe in something greater through navigating the course of each obstacle, but not knowing how to comprehend it.
For me, it's hard to believe in something I cannot see. I know it's there, but it's not something I can visualize. For me, believing in and putting my whole heart and trust in Him has been a journey in itself, wanting to devote yourself to something, someone, something that you just can't find the words to explain what, or how. I struggled with knowing how I'm supposed to trust in Him when His plan hasn't always seemed clear; hasn't always seemed tangible.
It wasn't until recently that I've started experiencing my heart getting closer to God. I still struggle at times because it's just one of those things that you can't put into words for anyone else; it's not something that just starts making sense once you put it on paper. It wasn't until recently that I've started to genuinely feel that He is watching over me, guiding me through the confusing and dark times; guiding me towards the light to find strength and courage.
It wasn't until recently that I've been able to feel and understand my trust in Him; knowing that it's okay to open my whole heart to and for Him. It wasn't until recently that I've realized, or even accepted, that He will never abandon or betray me; He will never abandon or betray you.
I'm not going to lie, I'm not the most religious person in the world, but today, tomorrow, and all of the days following, I choose to trust the road ahead as a promise of endless possibilities. And I'm going to trust that road, wherever it may lead.
I don't particularly enjoy not knowing things. I'm a planner, it's what I do; I plan for the known and I plan for the "anticipated" unexpected. But, I'm learning to open up my mind, my heart, and my life to what His plan is for me. To let go of the reigns and take in what this life's journey will bring, where I'll go, who I'll meet, who I'll become. To trust there is a promised land ahead of hope & endless possibilities.
I will trust this road, wherever it may lead.