At this point, it feels like every star in Hollywood or the UK has cut their teeth on a holiday movie. Look at the cast list for Love Actually (2003) alone and you'll find most of your faves. There are two people who have yet to star in a holiday movie…until now. Everyone's favorite soft boi action stars, Dwayne Johnson (fresh off DC's Black Adam) and Chris Evans (now retired as Captain America) have finally gotten their own holiday movie. They've announced Red One on Intsagram today. While so much of this movie is still under wraps, here's what we know so far.
It's called Red One, which hints at the plot.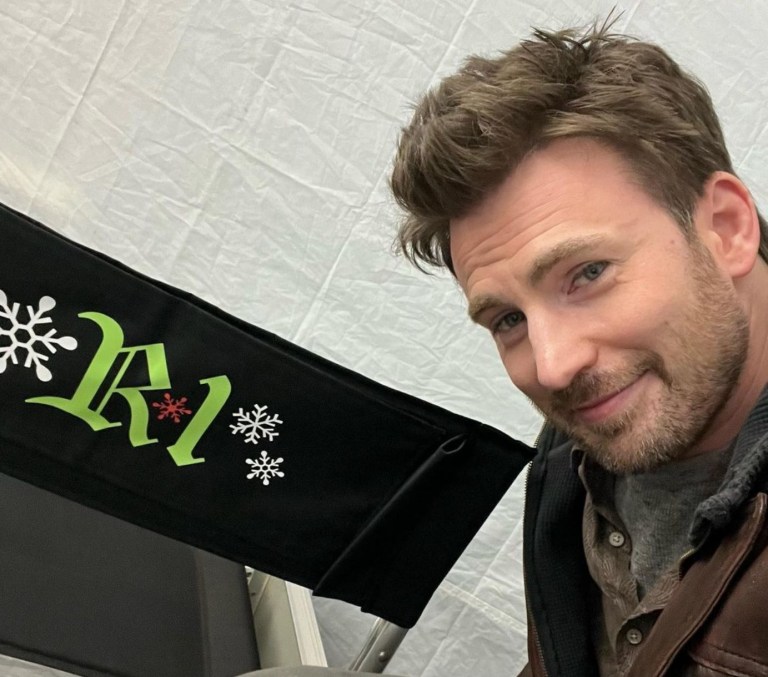 With the announcement of this Christmas movie on the guys' Instagram accounts, we got a name: Red One. There isn't a lot known about the actual plot yet, but that title is a clue. "Red one" is often a call sign in combat. You might recognize it from the Red Squadron in Star Wars (1977). All we really get right now is the genre: Action-Adventure–sorry rom-com girlies. There aren't many action adventure holiday movies out there, though Arnold Schwarzenegger's Jingle All the Way (1996) comes to mind. And Die Hard (1988), if you want to fight about it. Considering that Evans and Johnson are action stars, the genre is unsurprising.
Chris and Dwayne are excited.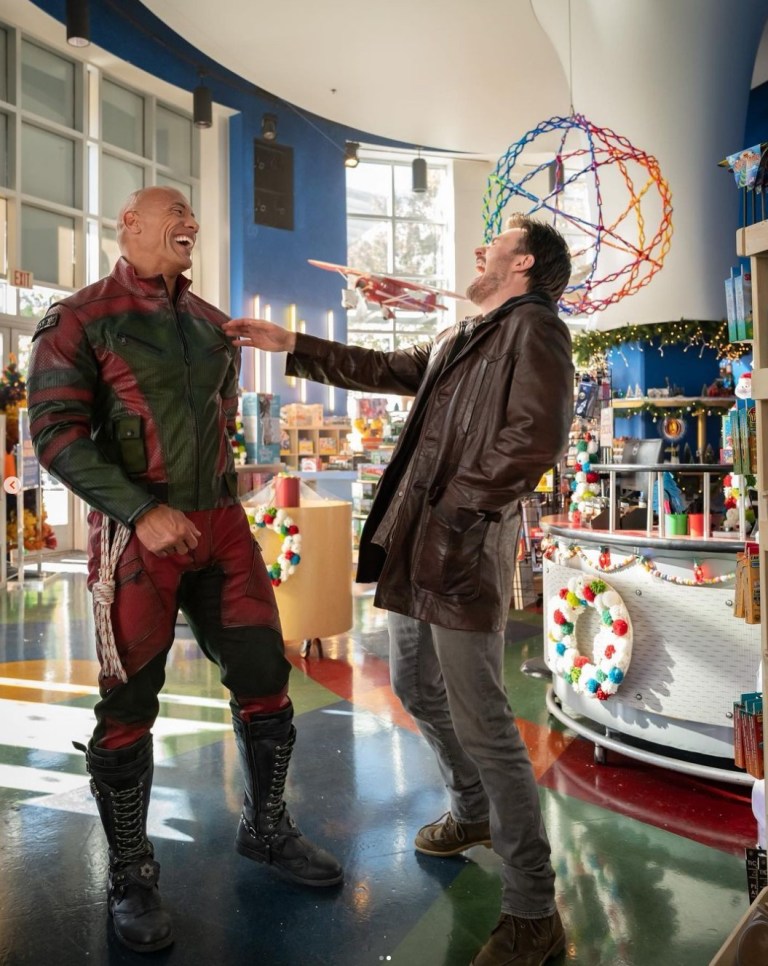 The news broke today because the two leading men shared shots from the set on their Instagram accounts. Reading their feelings about the upcoming movie is beyond adorable. Dwayne Johnson said:
Chris and I have been waiting to make a Christmas movie our entire careers and now finally, the trouble begins…
And Chris Evans said:
We're already having WAY too much fun on this one.

(I can't believe I'm finally doing a Christmas movie!)
Hey, if they're having fun, then maybe it'll turn out great. That's the hope, right? Maybe we'll love it as much as they do.
They aren't the only ones on the cast list.
It's not just Evans and Johnson in the film, of course. The cast list has favorites like Kiernan Shipka (Chilling Adventures of Sabrina), Nick Kroll (Big Mouth), and Lucy Liu (Elementary) to name a few. And if you ever wanted to see J.K. Simmons (Whiplash) as Santa Claus, you're in luck. He's playing the big guy, whether fake or the real deal, along with Bonnie Hunt (Jumanji) as his Mrs. Claus.
It just started filming.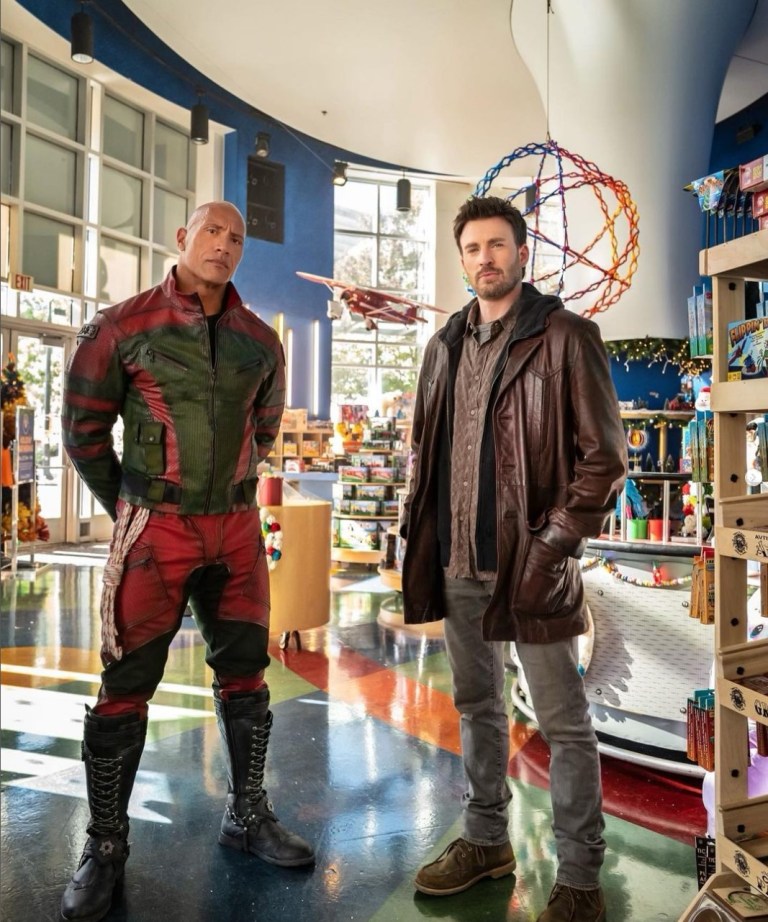 Filming for Red One has only just begun. Filming for movies can take weeks or more, so these two action hunks will be on the set for a while. According to IMDb, they're filming in Atlanta, Georgia. If you live in the area, you might be able to snag a role as an extra if you feel like getting close to the action.
Speaking of the action, Red One is being directed by Jake Kasden with the story by Hiram Garcia, both of whom worked with Dwayne Johnson on Jumanji: Welcome to the Jungle (2017) and Jumanji: Next Level (2019). It's been written for the screen by Chris Morgan of the Fast and Furious saga.
It's an Amazon Original…And they want it to be a franchise.
It looks like they have no plans for Red One to hit the big screen. Instead, it's coming to streaming as an Amazon Original. Even more interesting than that is their desire to turn this into a franchise. Dwayne Johnson said on his Instagram:
Officially kicking off production for our CHRISTMAS franchise film titled, "RED ONE" with my guy @chrisevans.
While it's noble to have the goal of starting a franchise, it all depends on how well the movie does. If it pulls big streaming numbers, Amazon will be a lot more likely to make more.
Sadly, we'll have to wait for next Christmas.
If you're hoping to see this holiday action-adventure movie this year, I'm sorry to say that you'll have to wait. Since they've only just now started filming, it's too late for it to have a Christmas 2022 release. As of now, they have it listed for a 2023, most likely during next holiday season.