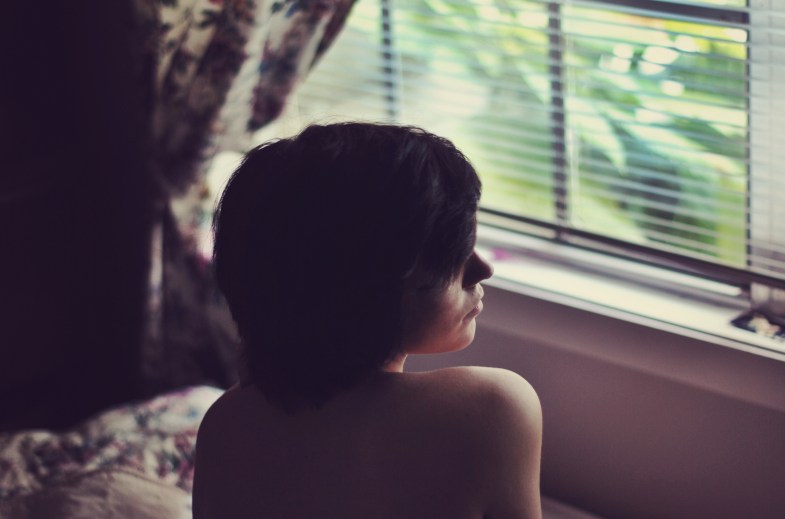 1. Please stop saying "You're better off without him." I love him, so why would I be better off without him? Yes, I know he broke my heart and you think he's a jerk, but it could still work out.
2. He just needs some time away to think things through. The timing's really bad. He's busy with work. With family stuff. With friend stuff. Everything's about timing, right? I'll give him some space and he'll come around. I still think we'll have the most beautiful babies together some day and it'll all work out. Everything happens for a reason. We're in love.
3. It's been a couple of days since I've heard from him but I know he'll be back. I just have to be the one to hold out longer. I miss him. Like really really miss him. Sure, he said it was over, but that was just his stubborn side talking. Eventually he'll come to his senses and try to win me back.
4. He looked me straight in the eye just a few weeks ago and said, "I love you," so how could he change his mind so quickly? He couldn't have. The kind of connection we had isn't an everyday thing you can easily find in someone else. I'll never feel that way again with anyone else.
5. I slipped and called him. It had been a whole week since we'd spoken and I couldn't take it anymore. I missed him too much and couldn't play it cool anymore. Once I heard his voice, all those feelings that I tried to stash in the back of my brain came rushing through my chest all at once and my heart was pounding. He admitted that he missed me! But he didn't want to see me. Then he started talking about the things that led to our falling out. And those things hadn't changed. So we rehashed them and hung up aggravated, agreeing not to speak.
6. I woke up angry. Mostly because I caved first after we agreed not to speak. Recalling our conversation from the night before got me thinking that we are on totally different pages. Who does this guy think he is? That I'm supposed to wait for him to realize that I'm the perfect girl for him? I thought he loved me. Why is he being so cruel?
7. I'm soooo sick of thinking about him. And having my mental outlook on life be controlled by him. I need to get out. It's like I can't sit still. I'm going out tonight. Screw sitting here and wondering when he'll stop by with flowers and an apology and beg for my forgiveness. I'm not someone who should be waiting around for someone to realize they're in love with me.
8. My head hurts. Way too much fun last night out with my friends. I need a coffee and some greasy food. Where did my friends say they were going to brunch? Maybe I'll call back my other friend who wanted to hang out today.
9. Wait, I just spent the whole day out and didn't even think of him. I've been trying to keep busy. I've stopped checking my phone every hour to see if he contacted me.
10. It's been a few weeks now, and I might sign up for one of those dating apps to practice for when I really start dating. Not that I'm ready yet. My friends are dragging me in 20 different directions to keep my mind occupied—it's actually helped a lot.
11. I'm starting to recall some exchanges between my ex and me that I probably should have questioned earlier. All the red flags I chose to ignore. Like his flirtatious behavior with other women in his life. And his disappearing act on certain nights when he'd never answer his phone and claim his cell phone battery had died. He had so much potential and it was so nice being in an actual relationship that I was willing to overlook those character flaws but I probably should  have been concerned.
12. I met a guy through a dating apps and he's CUTE! We hung out at casual bar in the neighborhood to get a drink and ended up chatting for hours. He asked me to go out again right there and then! Wait, I think I might actually be attracted to someone other than my ex. Is that even possible?
13. Several months later, I'm walking to work with a full schedule ahead of me, followed by happy hour with friends and dinner with Cute Dating App Guy. I realize that none of this would be possible had I stayed with the ex. I'm living again. On my own terms. I'm so much better off without that other guy who really didn't deserve me. I'm looking forward to whatever comes next!