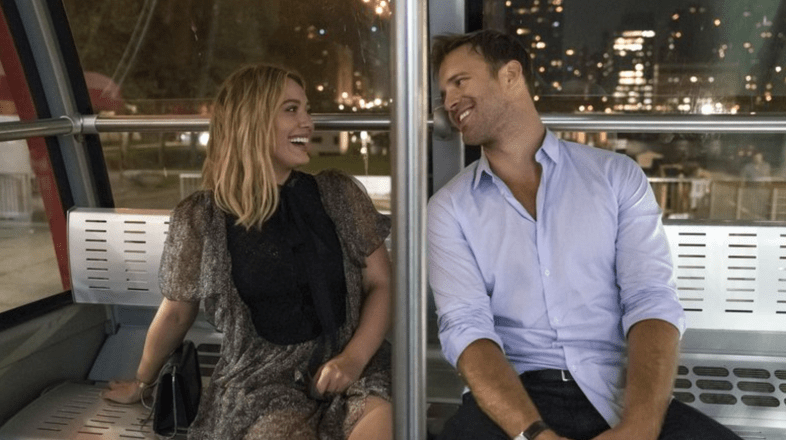 1. You get presented with hundreds of potentials you'd probably never otherwise meet.
A lot of single people hang out on dating apps – who would've thought? Think about the sheer number of strangers you cross paths with every single day who you never end up interacting with. Dating apps capitalize on all of these people, and help prevent a diamond from slipping through your fingers.
2. Chances are they're ready and looking for a relationship too.
You don't put yourself on a dating app unless you're struggling to meet anyone worthwhile IRL, and you genuinely do want to meet someone. (Unless of course you're looking for serial casual hook-ups, but I've found that most people aren't.)
It's safe to say they want a relationship and are emotionally ready for one too.
3. You can actually have a normal conversation, instead of a slurred screaming match to cut through the sound system in a club.
Chatting to a hot stranger in a club is all kinds of exciting, but the copious amounts of alcohol mixed with the blaring music thumping on in the background doesn't do anything to aid easy conversation in which the two of you can actually get to know each other.
On a dating app you can chat away in peaceful silence for as long as you please AND those beer goggles won't impair your judgement.
4. You can narrow your options to suit you.
Location, age range, gender and interests can all be filtered to suit your wants and needs. It's like having a partner made especially for you and, you can sort all of this in under ten minutes! To filter potential partners like this in the real world would be painstakingly slow, we're all real busy, and nobody has the patience for that.
5. And you can keep your options wide open.
There's no pressure to speed things up with anyone in particular if you're not ready to, or feel like the spark is just not there. You can carry on mingling until you meet your perfect match.
6. You don't have to be smooth with the opposite sex.
Messaging allows you to think about what you want to say before you say it and work on having good conversations, so when you do finally decide to meet in person, you'll be more confident and at ease within yourself.
7. Rejection won't feel nearly as bad when there's 15 others waiting in the wings.
Rejection in the online world doesn't hurt nearly as much as dating someone you meet naturally offline, because there are so many other people you can move on with at the click of a few buttons.
This means your confidence is way less likely to be knocked, and you won't give up so easily the next time you experience a setback.
8. The more you put yourself out there, the more likely you are to be rewarded.
Dating is totally a numbers game. The more you put yourself out there, the more likely you are to connect with someone who makes your heart skip a beat. And if you're single, there's no better way to put yourself out there than a dating app.
9. You'll encounter so many different people and personalities.
Maybe you're still not sure what you're looking for, but you'll know when you see it? Dating apps really help to broaden your horizons and help you figure out what you want, and also what you definitely don't want.
There are a tonne of interesting people out there in our world, who will expand your mind and encourage you to see life in different ways.
10. Because it happens every day.
The number of people who have met online and ended up in happy, committed, forever relationships is HUGE. You probably know of at least one couple who fell in love this way. And who are we to argue with those stats?

Sometimes, all it takes is one book. One book that turns your world upside down. One book that changes your entire life.
Bloom by Shani Jay available here.