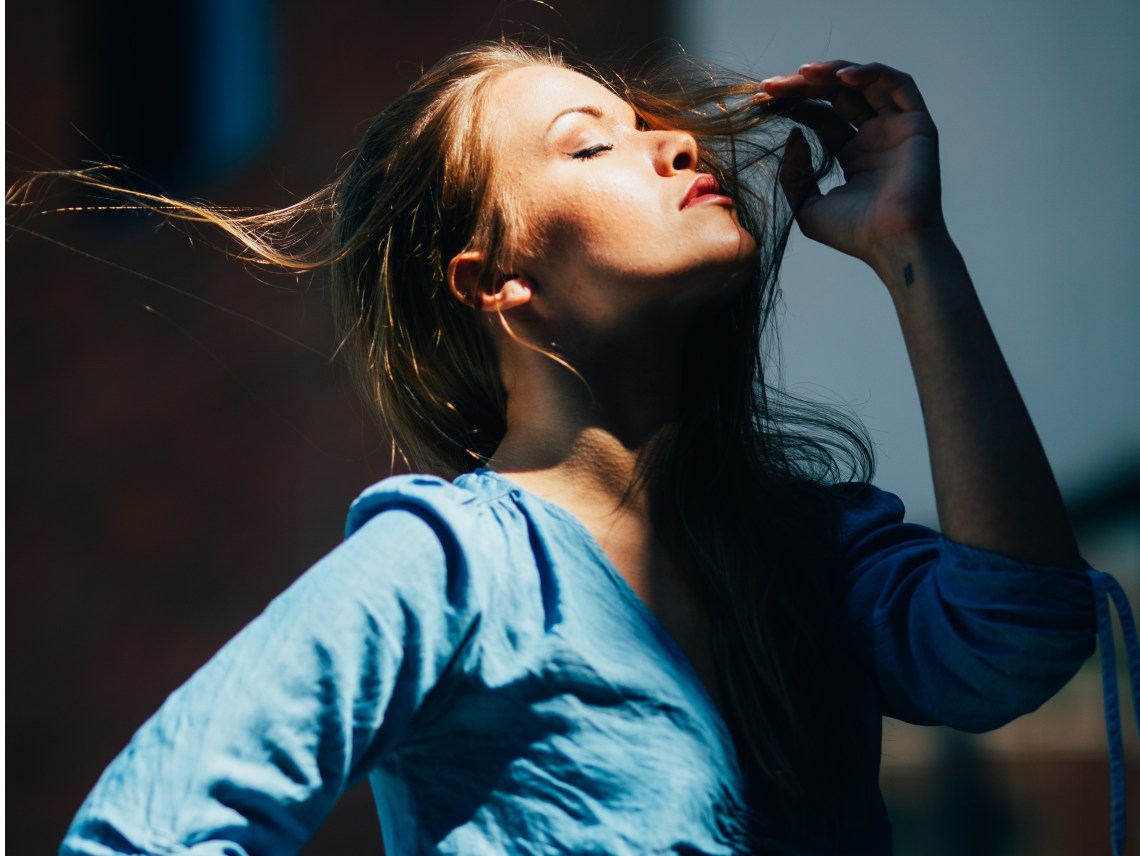 "Uncrowd my heart, O God, until silence speaks."
These are the words written by Thomas Merton that intrigued me more recently as if I've heard it for the very first time.
Silence. It's something that we say we want but struggle to actively do.
As a child, we are made to sit in silence or time-out and think about what we've done.
In grade school, we are separated from our friends, to keep us quiet and minimize disruption in the classroom.
The act of practicing silence has been negatively associated with a form of discipline to correct a behavior.
Now as an adult, we understand that silence is needed more than we could have ever imagined. There's so much chaos in the world, life's responsibilities and constant connectivity with the phone that it often takes an act of Congress to set aside time to just be still and silent. This is still a disciplined task that has to be learned until we acquire it as a routine part of our day and even then it takes us actively choosing to be silent.
But why is it important?
With the constant tug of everything pulling at us, it is important that we dedicate time to sit in silence to hear from our Heavenly Father. He cares about the things going on within us and He wants nothing more than for us to cast it all on Him and allow Him to speak life into our situation.
God doesn't want to compete with the distractions of the world but desires to see us make time to be in fellowship with Him, not just on Sundays but in those quiet, still moments throughout the week.
It is only through those quiet moments that the words of the Lord can leap into our hearts and give us peace that truly surpasses our understanding (Philippians 4:7 ESV).
But how do we quiet our minds when everything is pulling for our attention?
1. Practice:
It will take time to practice and learn how to quiet our minds. It may seem silly at first, but trust that the process of it all will be greater once it becomes part of a daily routine. Practicing being quiet also gives us the opportunity to carefully consider the things that usually consume our time: television, social media, cell phone. What are you willing to give up to spend time with your Savior?
2. Treat it as a meeting space:
We approach business meetings with the idea of being prompt and available by a certain time. We know the expectations of us in business but why is it different in our spiritual lives? There needs to be a time for you and Jesus to meet and for you to show up promptly to hear from Him. No one else needed in that moment – just a time to meet with Jesus. It's a time to reverence and thank Him for what He's done but also a time to share the concerns of our hearts. But more than anything, it is a time to hear from Him. The whispers of Jesus can come when we uncrowd our hearts and allow Him to speak in a way that we understand. It's a time to eliminate all the distractions so that there's nothing us competing for our attention.
3. Prayer:
Colossians 4:2 says that we are to devote ourselves to pray with an alert mind and thankful heart. Our Father wants us to come to Him with expectancy ready to learn and hear from Him. The Lord may not tell us everything in that moment but He'll make us alert of the signs along the way. Regardless of what it can be, it is important to remain alert to whatever He wants to show us.
I don't know about you but I want the feeling of hearing from God on a daily basis. I want to feel His presence and know that He is with me and is there to help me with difficult decisions. I don't want to just pray and go about my day but truly give Him the opportunity to speak. We have to approach prayer as a two-way communication.
When we sit down with our friends, we talk to them but also give them an opportunity to talk as well. It's the same when we sit with our God. He wants an opportunity to be given a chance to talk to us too. I can't imagine how many times I've left Him at the table because I was in a hurry to pray and start my day but not today, not anymore.
Lord, help me to get comfortable in the quiet, still moments. Show me the importance of stopping and removing distractions to spend time in your presence. I don't want to talk over you but help me to discipline myself long enough to hear what it is that you have to say.
Will you uncrowd your heart and allow God to speak or will you leave your Savior sitting there waiting to talk to you?