Everything gets better when you live your most authentic life, so don't hold back. Be bold, like the flavor of Café Bustelo® coffee. We've partnered with Café Bustelo to celebrate all the ways you can enjoy life to the absolute fullest by living fearlessly, and being YOU.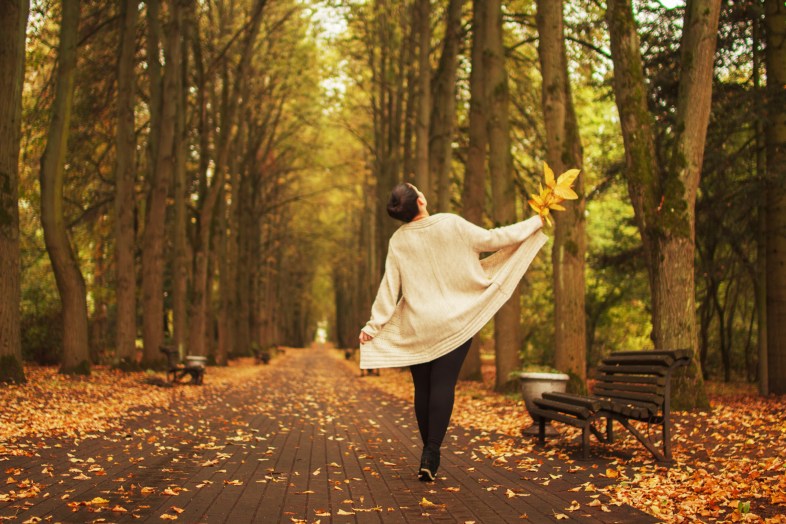 1. Start your day with a freshly brewed cup of coffee. Invest in a coffee machine that will brew as you sleep so you can get your hands on it first thing in the morning.
2. Pick a nice and cheerful song as your alarm so you can wake up with a smile on your face.
3. Open your blinds or pull back the curtains so you can wake up to the sunshine instead of waking up in a dark room.
4. Play some music as you get ready or create a morning playlist that will help get your groove on for the rest of the day. Salsa music is the perfect mix of upbeat and soulful, and there's no shortage of options, from legendary vocalists to contemporary superstars.
5. Try to wake up an hour earlier than you're used to. That extra hour can help you relax and take your time instead of rushing through your morning routine.
6. Set aside 15 minutes a day to talk to a friend or a family member you haven't talked to in a while.
7. Listen to an inspirational podcast or video that could help improve the quality of your life and help you think positively.
8. Give a nice compliment to a stranger or start a conversation with the new person in the office.
9. Get outside more often and walk alone for a few minutes just to breathe and enjoy the weather (even if it's raining.)
10. Do something you're good at. Paint, draw, write, sing, etc.
11. Send someone who's been having a hard time a positive article providing tips for how to get over a bad situation.
12. Drink an afternoon coffee, because nothing will embolden the 2nd half of your day like a flavorful cup of Café Bustelo.
13. Watch a funny video and send it to your friends so they can have a good laugh in the middle of their day.
14. Send silly snaps throughout the day to your friends or your crush so you can let them know they're on your mind.
15. Stop and smell the roses. Literally
16. Pamper yourself by getting a quick neck or scalp massage that will help ease some of the stress away.
17. Offer to help someone move or watch their dog when they're out of town.
18. Try a fun class. Zumba, cycling, or kickboxing are all workouts that will have you feeling great!
19. Send an appreciation message out of nowhere to your best friend, parent, or significant other just to let them know how much you love them.
20. Make it a point to say 'yes' more than 'no.' Agree to go to lunch with the coworker you don't like, or try something you think you're going to be bad at, like an improv class. Get out of your comfort zone instead of staying stuck in it.
This post is sponsored by Café Bustelo®.


https://pixel.adsafeprotected.com/rjss/st/70877/12821603/skeleton.js