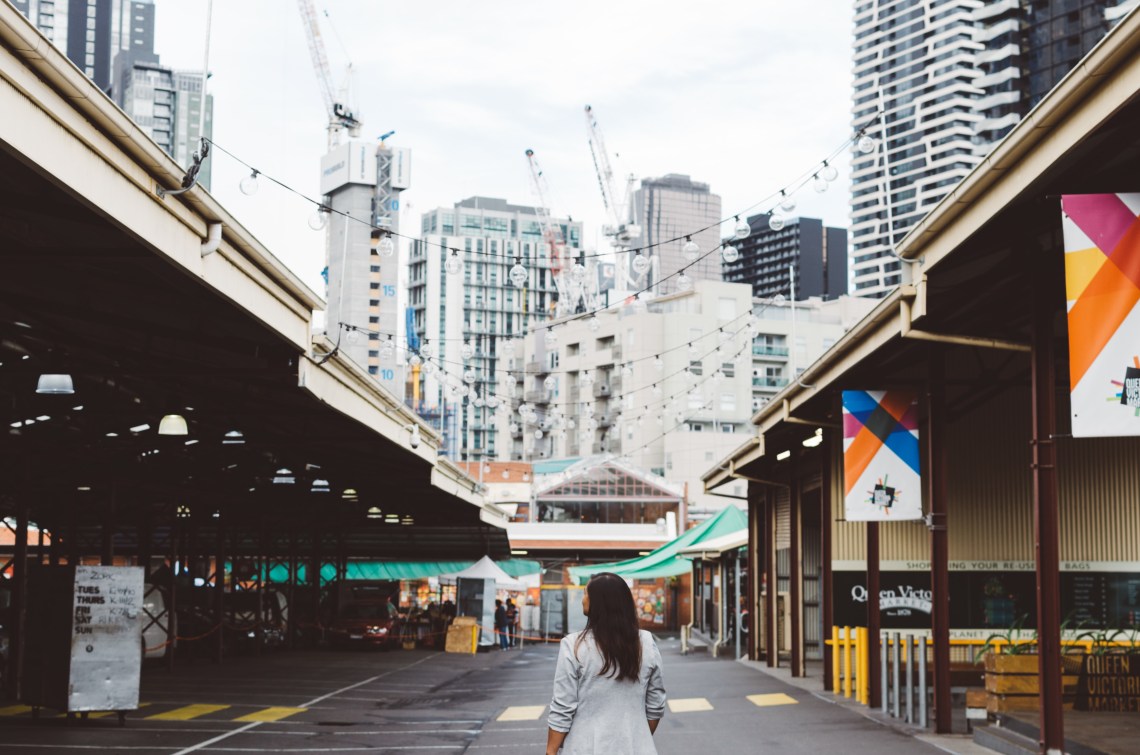 I'm ready to cross the entire length of the ocean for you.
So that we can be together again, every single day. So that we won't have to worry about conflicting time zones or delayed text messages. So that we each don't have to fall asleep alone each night, knowing that when we wake up again, hours later, it will be in much of the same way.
So that we don't have to feel hopeless anymore, because love is anything but hopeless, isn't it?
Because love is what cements hope and passion into the space between two people, is what is able to fulfill realized expectations—ones of dedication and faithfulness and patience.
Patience. The thing we have learned most about during these two years of agonizing separateness. Two years of living off of too-short visits and Skype chats that were the only things we had to sustain us. Two years of remembering the times before the distance, of first apartments and furniture shopping and date nights that actually happened in person and not just through the grainy screen of a computer. Two years of being assaulted by an army of memories whose sole purpose seemed solely to taunt us with what-might-have-beens.
But now there is finally a light at the end of that muddled darkness. This next plane journey I take, the one that will take me across that ocean, will be the last one I take alone. We can finally realistically conceive of a life together, one to continue on the first; the one where we left off, the one that was violently cut short by rejected visa applications and cells that multiplied too quickly, the helplessness that ensued.
And even though I'm so unbelievably ready to start this new beginning, this journey, to experience the here and now with you, I'm afraid. I can't help but feel that fear, so palpable that it sometimes keeps me awake. You know more than anyone that I'm often plagued by the what-ifs.
So what-if?
What if we've unknowingly lost that thing that cemented and sustained us before the distance started? What if we have simply become different people during the course of things, if the change has become too much, too deeply engrained, has morphed our beings into someone else entirely? Into someone neither of us will be able to recognize once we settle into this new life?
I can't answer those questions and neither can you. Not really. Because our future together is what everyones future is and always will be. Unknown.
Unknown no matter how much we plan or organize. No matter how much I overthink or second guess. And I've come to the conclusion that doubt is normal and completely okay. It's natural and a form of innate self-preservation. Because we all want to protect ourselves in the end, to make sure we don't feel a type of hurt that may well be unbearable.
But I know, at the very core of my being, that you're worth the risk. You always have been.
You're worth the risk of failure and heartbreak and pain. And with the precariousness of the situation also comes possibility, two sides of the same coin. There's the chance of that future together, the one that we've always imagined of continuing.
I'm ready to cross an entire ocean for you. I know you'll be waiting on the other side.
So take my hand and jump with me.