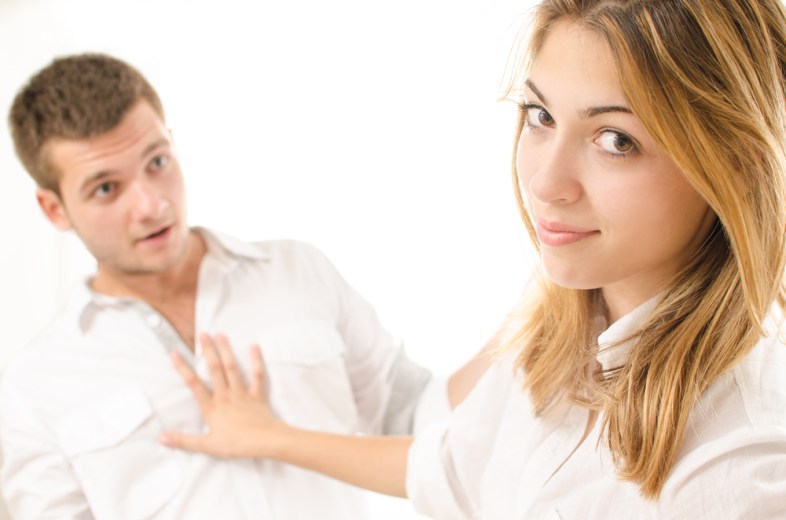 They say you attract what you're ready for in relationships. I have always disagreed with this idea. You see, I've always been open to stumbling into a committed relationship, but I keep meeting men who are not open to the idea. The problem has been their lack of desire to commit, not mine.
Why do I keep meeting these commitment-phobic bozos?
OK, speaking with full candor, I guess I've turned down more than my fair share of sweet, monogamous men…but none of them was right for me. You see, they all had something terribly wrong about them:
• Johnny had funky-smelling pheromones and bad breath.

• Teddy bit his fork and chewed with his mouth open (probably still does).

• Harry wanted to have the same conversations over and over and over. And over. And…

• Benny ate Cup O' Noodles and McDonald's leftovers in the middle of the night. (Gross; who does that?)

• Danny loved gym accessories (and his reflection) too much.

• Sammy drew a picture of my face for my birthday, and that freaked me the **** out.

• Louie did anything and everything he thought I wanted. Yeek!

• Franky primped longer than me.

• Jesse spoke w a y … t o o o o o o o o … s l o w l y.

• And Matty, well, he posted everything we did together onto his Facebook page. I can't have that. It's not good for my single-girl image.
You get the idea—I make Everests out of sand particles. I run from the men who want to adore me.
BUT I've really, really liked plenty of men. THEY just haven't liked me back (enough). I can't be the problem. My question has always been, "What's wrong with me that they don't like me back?" I recently realized the answer:
I like them because they won't like me enough. The men I fall for are the ones who specifically state that they are NOT looking for a relationship.
For a noncommittal girl, that's the perfect relationship to lose myself in. It's what I know, and it's predictable. I go into it with myself, and I come out of it with myself.
OMG, I'm the commitment-phobic bozo!