Ingrid Nilsen (aka missglamorazzi) is the angel of YouTube. She is intelligent and eloquent and hardworking and talented and beautiful and kind and genuine, and oh my God, I just love her.
Ingrid covers everything from makeup to hair to fashion, as well as subject matter pertinent to our society such as her experience as a woman in the LGBTQ community and feminism. She even interviewed former President Barack Obama (miss you) in 2016. She's definitely my favorite beauty YouTuber and if you haven't already, you absolutely need to check out her channel.
You can't talk about YouTube *~beauty gurus~* without mentioning Jenn Im. Jenn, or clothesencounters, started her channel back while she was attending UC Davis for undergrad. Since then, her channel has grown to over 2 million subscribers. YOU GO, GIRL.  WORK.
Within the past month, Jenn has also launched her own clothing line, Eggie Shop. Seeing her success grow over the past few years has been so amazing to watch. She's totally genuine and funny and gorgeous and well-spoken. And she has a thoughtful, BEAUTIFUL, tattooed British fiance and a cute dog!!! What's not to love?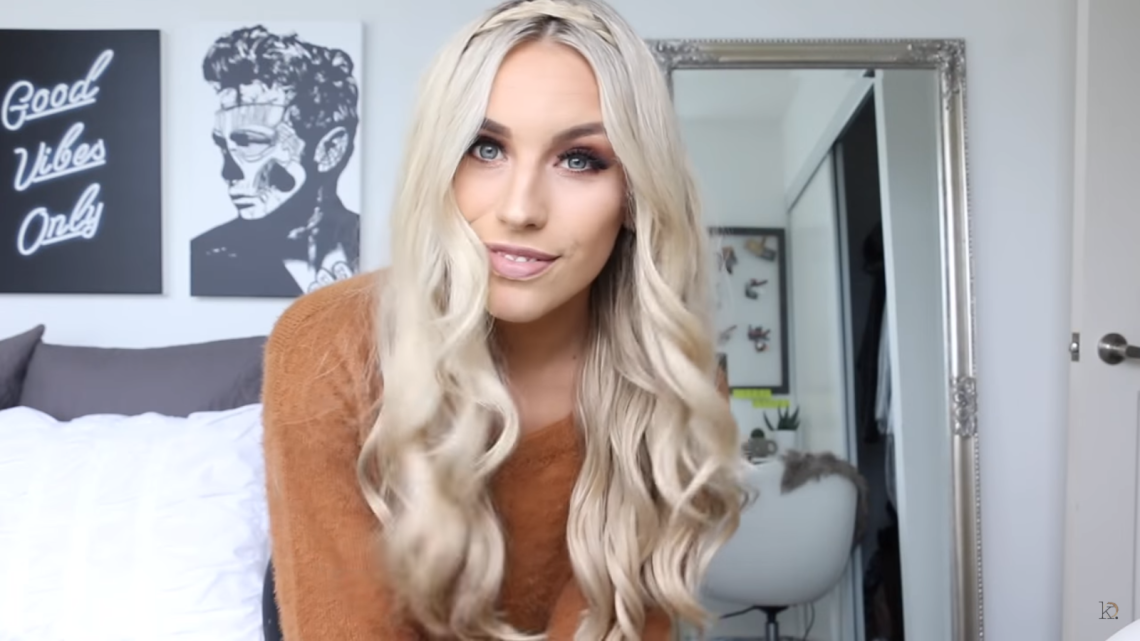 Kalyn is a Canadian YouTuber based in Toronto. I only discovered her this year when my friend asked me if I heard of her (I hadn't!) and I'm so glad I was pointed in her direction. Her videos are amazing! Before each one begins, Kalyn puts an #inspirational quote and they're not stupid ones like "Live, Laugh, Love," or anything like that.
Her video quality is also amazing. Her editing is precise and unique and she has sick taste in music. Her most popular uploads tend to be her routine videos, but she also publishes tons of content on fashion, beauty, hair, and organization.  Kayln has also been vocal about her struggles with anxiety and depression, and I love that she's using her platform to bring awareness to these issues. She's definitely my favorite recent addition to my subscriptions!
P.S. She is also in the middle of YouTober, a series where she posts a video every goddamn day for the month of October. Go watch!
Claire Marshall is just fucking cool. There's really no eloquent way to describe her other than that. She's based in LA and worked as a makeup artist before transitioning to becoming a full-time YouTube pro. Besides being totally legit to give any and all beauty and advice (as well as show you how to do the perfect smokey eye), Claire is also totally well-spoken and funny and sincere. Her videos are also artsy and stylized and really, really fun to watch. Go check her out if you want to feel significantly less cool but totally inspired all at once.
Back when I worked at Sephora, I was told about a British YouTube duo called Pixiwoo who "know their shit" from one of our best makeup artists. So obviously, I had to go check them out. And you know what? She was right. They're bomb.
Sam and Nic Chapman post celeb makeup looks, Halloween tutorials, makeup basics, reviews, and so much more. They're also the minds behind the kick ass and totally affordable makeup brush line, Real Techniques. What I love most about their channel (besides their makeup wizardry) is how it feels like you're literally in the room with them. Don't get me wrong, I love a good soundtrack, but these videos feature no music and no intense editing. They're still crisp and beautifully filmed, but without all the extra jazz. Sam and Nic are seriously awesome and you need to check them out.
Tess is a rediscovery channel for me. I first remember her back from 2012, when her Running Late Hair Fixes video went viral, but didn't start watching her again till, like, three months ago. And I'm so glad I stumbled across her channel again! Tess is very easy to relate to, completely down to earth, and totally funny. Her content is polished and professional, and she has a wardrobe I would very much like to raid. She has some pretty great makeup tutorials and reviews, too, and her NYC apartment is so cute it's almost unfair. She's definitely become one of my favorite YouTubers and I'm always excited when she uploads a new video.
Casey Holmes is hilarious. She's super upbeat and relatable and really does not give a shit. She posts tons of makeup tutorials and reviews and first impressions videos. Her monthly favorites videos also include products she was not impressed with. I like her channel because of how honest she is and she truly does do a mean smokey eye. She also has really cute doggos who will sometimes make appearances, so if that's not more of a reason to watch her, I don't know what is.
Tanya used to be part of Pixiwoo before starting her own channel, and now has made a name for herself with 3.7 million subscribers. She has her own cosmetics line in the UK and posts gorgeous tutorials regularly. She is so bubbly and fun to watch. She's also incredibly skilled in the makeup department, so you know she definitely is one to listen to when it comes to tutorials and product reviews.
Kandee Johnson is one of the first makeup gurus I ever watched on YouTube. She joined the site in 2009 and has amassed 3.9 million subscribers and over 430 MILLION views on her videos. It makes sense, too. Kandee was a professional makeup artist before she began her YouTube career and her skills are fire.
Kandee uploads content ranging from the good, 'ol basic makeup tutorials to Halloween transformations. But besides talent, I think what made Kandee so popular on YouTube is her personality. She's positive and perky and totally genuine. It's been great to see her success boom over the years.
Promise Phan, sister-in-law of fellow YouTube sensation Michelle Phan, is phanomenal (lol, yes, I hate myself, too). She's most well known for her celeb transformation videos (seriously, her Angelina Jolie video is insane, I mean wtf), but also will sometimes post wearable looks, too. Definitely visit her channel for some Halloween ideas and general cosmetic sorcery.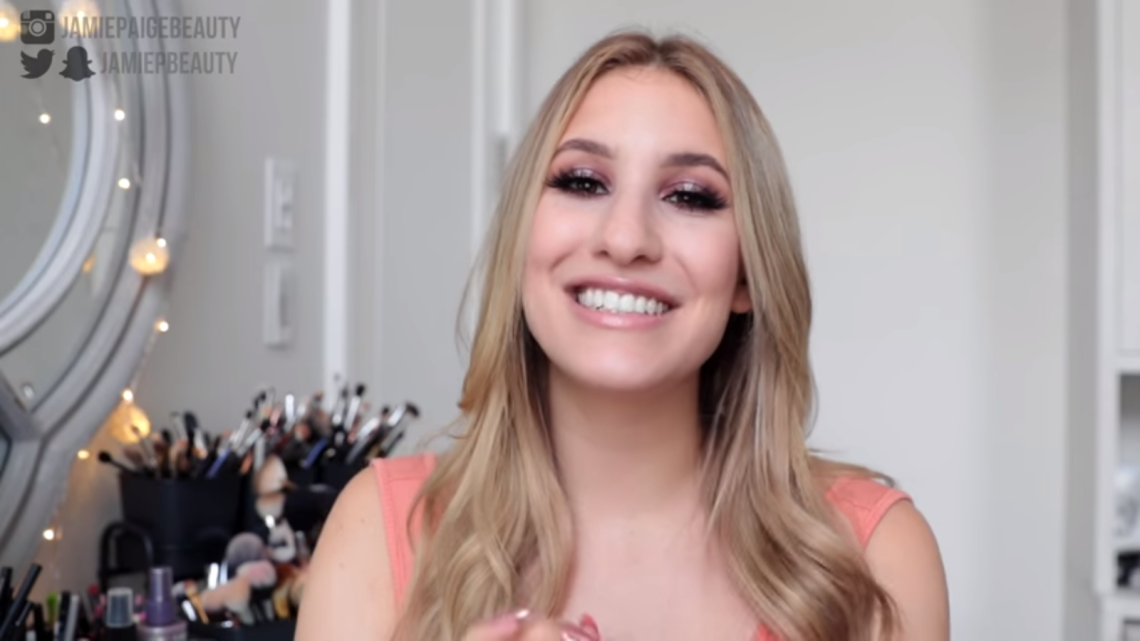 And finally, let's talk about Jamie Paige. I found Jamie's channel this summer, and I'm so glad I did. She knows what she's talking about, man. She has tutorials for beginners (like this great one about eye shadow basics) and some really gorgeous, more complicated ~lewks~ as well. She is articulate, too, and her directions are easy to follow.
Another cool thing she does is get ready with me videos using her monthly favorites, so you can see the products in action. She's definitely an up-and-coming YouTuber, and I'm so excited to see where she goes next with her channel!
~
So, there you have it! My top 11 favorite beauty gurus on YouTube. Who are your favorites? Let me know in the comments below!! (lol)