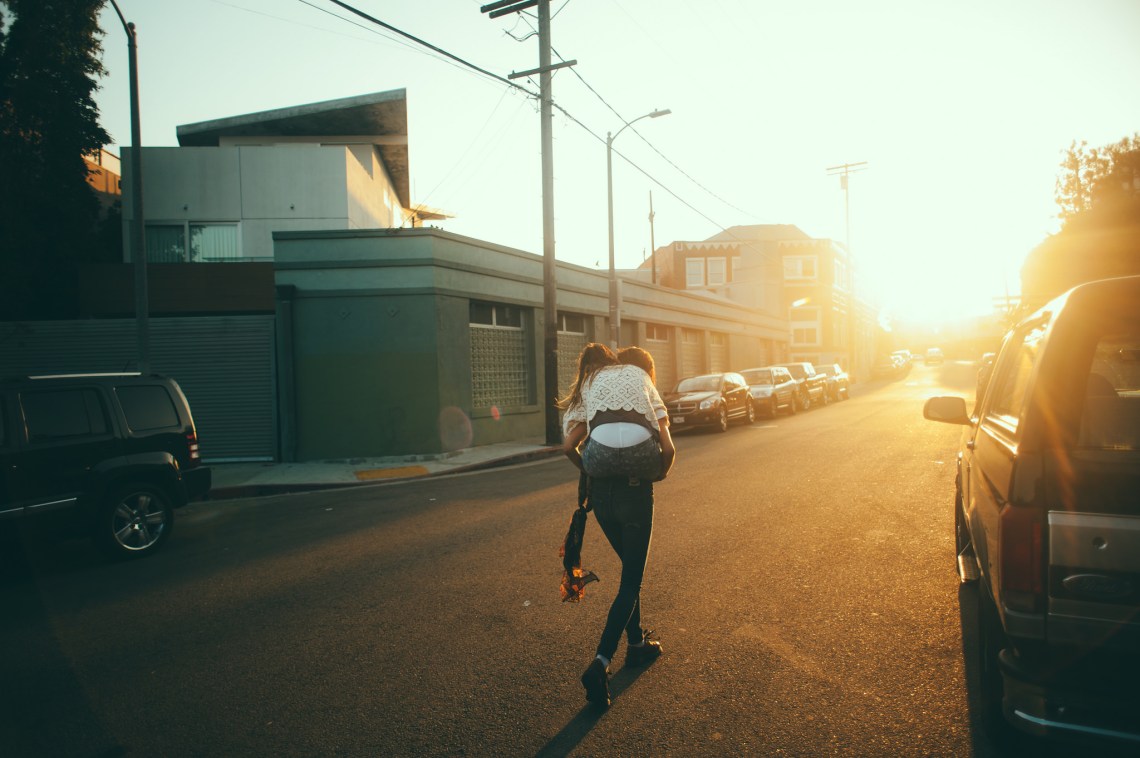 I know we can't be forever, but that doesn't mean I won't take a little while. We can get lost in cars, on highways in distant states far from where we know to be home. We won't be scared, though. My hand will be in yours and your hand will be in mine. Being lost is always a little more fun when you have someone along for the ride.
And in our little while, I won't need fancy dates. But I will need lots of laughter.
I'm talking the side splitting stuff, the kind that leaves you and me on the floor in your room with no one else in on the joke but you and me.
We can get day drunk on beer and sun, the kind of buzz that lasts well into the night as we dance our way to a local dive bar. We'll stay up late, getting diner food and watching all the other night owl patrons. We'll have a favorite table, too. It'll be the one we'll dash to every Saturday night. A window seat right in the back corner where we can see everything going on, but be seen by no one, just the way we like it.
You'll recommend movies and I'll give you books. We'll learn about each other in the dialogue of the film, through the bounded words of the pages. We'll discover what makes one another cry, what makes one another mad. I'll make fun of your morning bedhead. You'll tease me about my stumbled speech when I'm falling in love.
Because falling in love is the aim of the game, isn't it? If it doesn't end in wedding rings, we're advised not to bother.
We're constantly told that certain people aren't worth our time, worth our heartache if together doesn't end in forever. But I'm starting to disagree.
Because not all love is made for longevity, and that's perfectly okay. Some of our lovers are merely encounters, fleeting shots at forever that we'll never make. But we'll learn and grow together just the same, and while sometimes it ends in heartbreak, I hope ours won't end bitterly. I'm crossing my fingers that ours will end with the sweet realization that forever was never meant for us, but we were still perfectly happy during our little while.