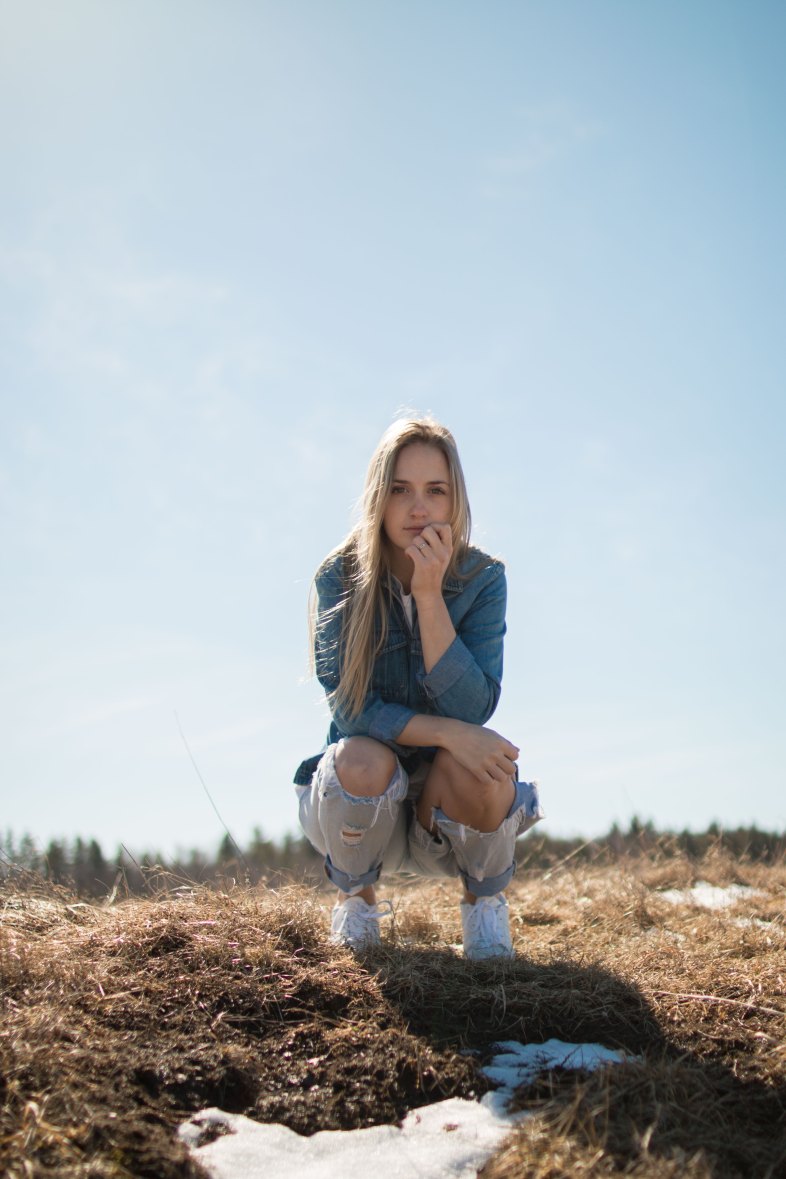 1. Facebook likes or number of Twitter and Instagram followers are just numbers. 
We are not defined by how many likes our Facebook profile picture gets, or how many followers we have on Twitter and Instagram. Although let's admit, it does affect our self-esteem occasionally. But it shouldn't. 
2. Buy those goddamn lipsticks.
I was so fond of lipsticks and I admit it is my current guilty pleasure. Whenever I pass by a makeup store, I check for a new shade. And I buy one when I want one. So what's my point? Point is, you'll only be 24 once so make the most out of it. It's not wrong to reward yourself every once in a while. Buy those movie tickets, wear that makeup, books those flights, read those books, go to those dinner dates, write your thoughts, and don't let anyone, not even yourself, stop you from being happy.
3. Let go and Let God.
I've gone through break ups, I've lost friends, I've been hurt countless times — it happens. But I choose to forgive and forget, not because I wasn't hurt, but because I no longer want to feel the pain.
Grudges are heavy to carry. And you can't expect yourself to be able to move forward without letting go of these baggages. Forgive them even if they're not sorry. Forgive yourself, too. Let go and leave everything to God.
4. Real friends are forever.
You may lose friends but I tell you, the real ones will always stay. You may not be able to talk to them for years but when you see each other, the friendship is still there. They've got your back, always.
5. Choose your battles wisely.
And give that petty drama a break!
6. Celebrate victories whether small or big.
Maybe you were able to wake up before your alarm went off, or finish your work before a deadline, or do your nail polish neatly, whatever your victories are, treat yourself.
I had this personal routine of buying ice cream whenever I cross one of my to-do list in the office. "Hey, self! I'm done cleaning my drawer and arranging my folder. Ice cream, shall we?"
7. Stop trying to please everyone.
Because you won't. Not everyone will like you, but it doesn't matter.
8. What doesn't kill you makes you stronger.
I know what you're thinking, that I got this line from Kelly Clarkson's song. It does sound very cliché but it's true. 
Things doesn't always go as planned but life doesn't stop there. Life is not about the bad things that happen to you but how you handled them. Just keep on moving forward. And know that you're stronger than you think.
9. Change for the better.
It's not too late to change yourself for something that will grow you as a person. Embrace change, you will not regret it.
10. Save that money!
It's not wrong to just drink home made coffee instead of drinking Latte in Starbucks once in a while.
Here's a tip, instead of buying expensive coffee, shoot the money in your piggy bank.
11. Exercising sucks but you should, anyway.
A simple walk in the morning for half an hour (or just make it one!) is not bad. But if you have the time and money to do more, then why aren't you doing it!?
12. Stop procrastinating.
Opportunities come but might not last. So grab it now.
13. Don't forget to say thank you.
Whether a guard opened the door for you, an old lady picked up your handkerchief in the floor, say thank you to them. People are so receptive to your genuine thankfulness, and believe me, they will remember it.
14. Learn to say no to parties or next time.
It's good to party once in a while but if you don't feel like going, then don't. Spend time with yourself, too. Grab a popcorn, watch your favorite movie, and just be clingy to your bed.
15. Dress up and down at least once a week.
I've had this habit of wearing a cute dress every Wednesday, and not wearing any makeup every Thursday. Experiment on things. It's fun and the same time, fulfilling.
16. Maintain a daily to-do list, a journal, a planner and just write everything down.
Especially if you're like me who keeps on forgetting things. And it's also a good way to remind you of the good things that happened to you, or the fun memories you had.
17. Ask for help and learn something continuously.
It's okay to ask help and ask questions. And learning is something that happens everyday. Do not be afraid to fail, because failures will bring lessons. Remember, falling happens by accident but staying on the ground is a choice.
18. There's no place like home.
I am living an independent life and away from my parents. But I still feel the same excitement over and over again whenever I go home. Just the thought of not eating Noodles or fast food at night makes me look forward to going home with a meal cooked by my mom.
If you're away from your home, never take the opportunities to go home for granted. 
19. You're not getting any younger, and neither are your parents.
Let's be realistic, they won't be with us forever. Do things for them while you can. Tell them you love them while they can still hear. Surprise them with gifts while they can still see. Hug them tight.
20. Stand up for what you believe in.
We live in a society where wrong things are being normalized just because majority of people are doing it. Remember this, just because you can, doesn't mean you should. 
21. Life is temporary.
So while you are busy with your physical treasures, make sure to invest heavenly and eternal treasures, too. Serve God while you can and do all for His glory. Although rewards here in earth are important, our rewards in heaven are way more important.
22. Don't give up on love.
I've had past relationships which didn't work out but it doesn't mean it'll always be like that forever.
Wait for the right time, and for the right person. Remember that waiting is not sitting down and doing nothing. Waiting is having the right attitude and preparing yourself until the right one comes along. 
23. I'm getting old (not just to state the obvious), but not old enough to reach my dreams.
When I finished college, I was just 19. Five years forward, I'm now working, earning my own money, going to places I want to go, contributing in payments for our household expenses, buying things I want. But it was not my goal to just earn and pay bills, I wanted to finish a Master's Degree. I have already collected a lot of brochures, gone to almost all the university's website to check the courses they offer, calculated the amount of pay I should be receiving for me to be able to enroll myself, and all. But until now, I still haven't. Because God has other plans, my brother is still studying and I personally volunteered to pay for all his tuition fees, weekly allowances and other expenses. So I can't afford to enroll myself, not yet.
This is not to brag, but I just want you to realize that it's okay if you can't reach your dreams yet because you're the one being used by God to make other people reach their dreams.
24. You don't have to have everything figured out yet.
Don't pressure yourself. Everything will fall to its place at the right time. Do not lose yourself trying to find it. I know it's easier said than done but just embrace your age and enjoy the ride.