Twinning isn't something you do with just anyone. It's a privilege reserved for you and that special someone you call your lifelong friend. By coordinating your looks, you're making a major commitment. It's a subtle but serious way to say that you're in it forever—and you couldn't be happier to have found each other.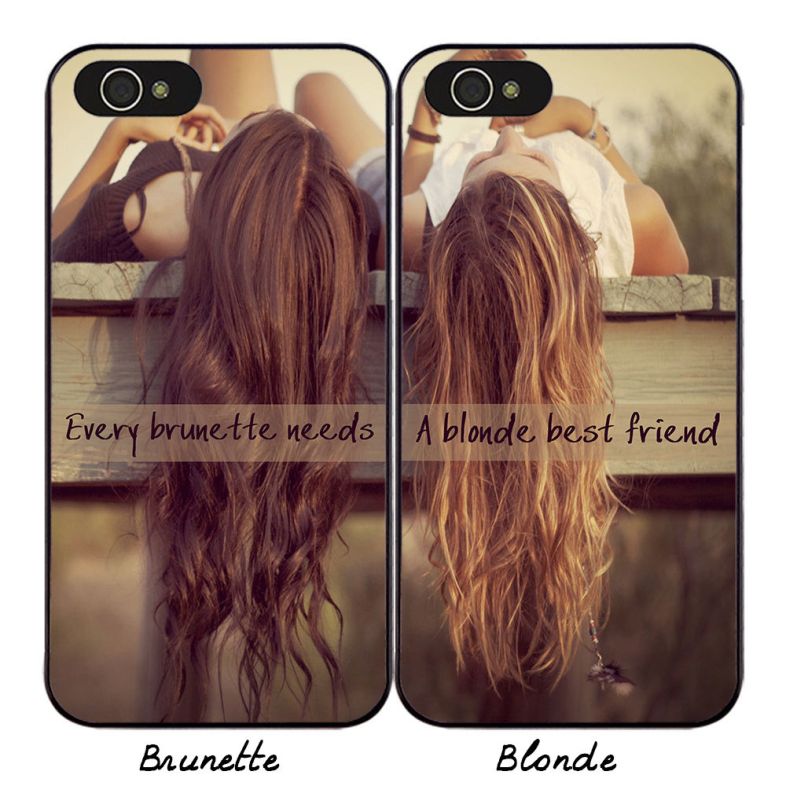 1. Add some flare with complementing phone case.
Tell the world exactly who you are (and who your best friend is) with a pair of unique phone cases specifically designed for besties. Since you carry your cell literally everywhere, this might just be the best way to advertize your joint obsession with each other.
2. Make your own friendship fragrance.
What's that smell? Oh, it's just the scent of best friendship! With a DIY perfume kit, you and your BFF can create your very own fragrance. Then, you get to walk around literally exuding the distinctive aura of your unbreakable bond.
3. An audio gizmo that lets you listen together without compromising sound.
With a nifty headphone splitter, you don't have to limit yourselves to just one earbud every time you want to listen to a song or watch a movie from the same device. This little gadget lets you both hear equally well at the same time, and there's no greater joy than experiencing a melody or the dialogue from a movie with your bestie.
Click Here To See The Full List Of Our Favorite Personalized Items From eBay