Sometimes, you're just too busy to think about changing your shoes to accommodate all the different things you have to do in one day. That's why it's smart to own sandals you can pair with activewear, jeans, or a casual dress. We've partnered with UGG to showcase the versatility of their Kari sandals, which you can count on to take you from morning to night, highlighting your fashion sense without forcing you to compromise on comfort.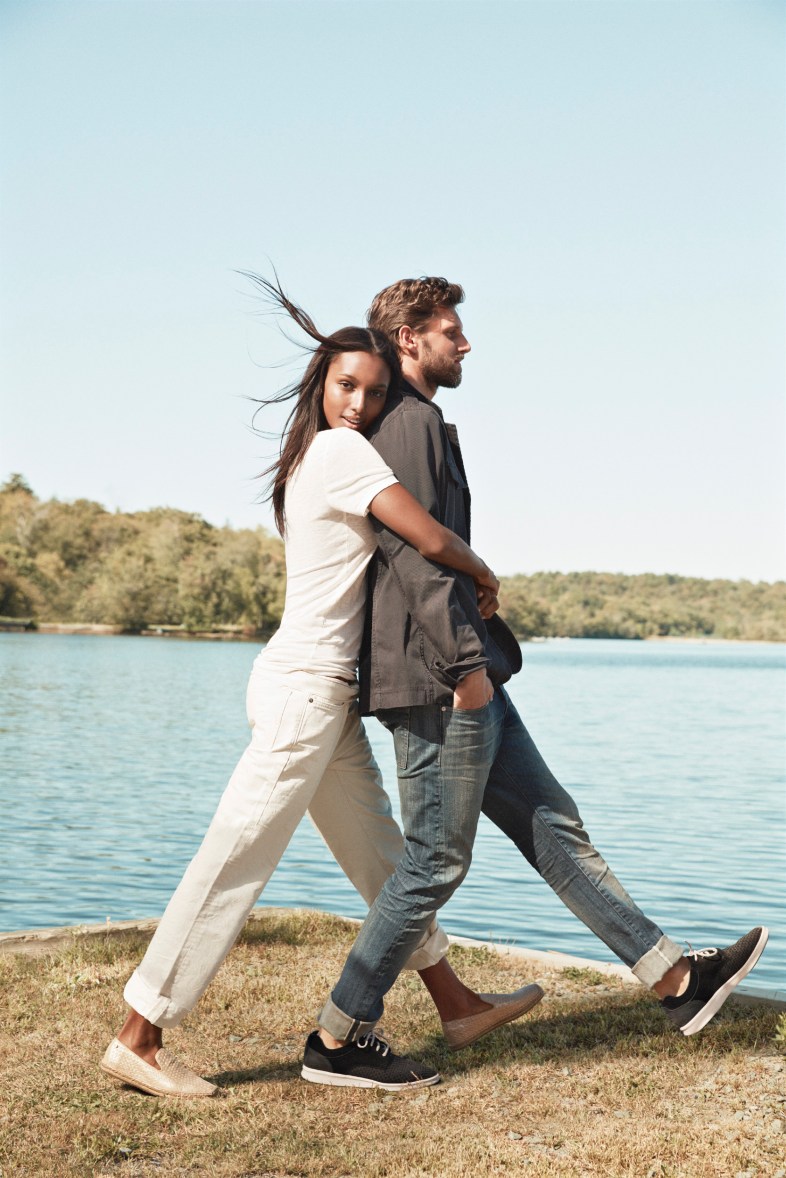 7:15 AM
I fight the urge to hit snooze and hop right out of bed since I've packed my schedule with back-to-back commitments.
7:20 AM
What to wear?! I think mid shower. My outfit needs to take me from breakfast with the boss to lunch with a potential client to midday yoga to drinks with friends, and finally, dinner with the boyfriend.
7:35 AM
Towel wrapped around my head, I scan my closet, wondering what I've gotten myself into. Eventually, I zero in on a flowy knee-length dress, which can look both office appropriate and flirty—as long as I grab a few accessories, and the right footwear.
8:03AM
Dressed. Make up done. Hair dry. Teeth brushed. I'm ready to go—except that my feet are still naked! Luckily, I know I can rely on my new Kari sandals, which are somehow both comfortable and stylish. With crisscrossing straps in rose gold leather and a one-inch rubber sole, they're easy to wear—and match.
10:21 AM
"Should we walk?" my boss asks. After such a great meeting over omelets and coffee, I don't want to refuse. Thank goodness I'm not in heels, I think, as we cover the ten-block stretch from restaurant to office.
12:32 PM
You're ready for this! I coach myself. Minutes before leaving for my big lunch, I throw my cardigan over my shoulders and tie a scarf around the handle of my purse to spice up my outfit a little.
2:30 PM
With a firm handshake, I seal the terms of a deal with a major new client. Mission accomplished, I practically skip down the street on my way back to work.
2:43PM
Time for a little breather before I tackle my inbox and a slew of to-dos. In the bathroom, I slip into the yoga pants and tank top stuffed in my bag. With a glance at the full-length mirror, I realize just how versatile my Karis are. I've mastered the athleisure look with a pair of shoes I can also rock at the office. Go me!
4:07 PM
Back in my dress at my desk, I switch into high gear, determined to get everything done so I can clock out for the day and meet my best friends from college for drinks.
5:45 PM
I'm smiling wide as I hail a taxi downtown, thinking about how much I've accomplished, and how much fun awaits. I shove my cardigan in my bag so I can feel the warm spring breeze against my bare shoulders.
7:25PM
It's bittersweet to leave my girlfriends so I can be on time for dinner. I hug everyone tightly before popping into the bathroom to touch up my makeup and buckle a thin leather belt around my waist, cinching my dress and accentuating my shape.
7:45 PM                                                                                                         
A block from the Italian restaurant where we'll be celebrating my boyfriend's recent promotion, I stop to check myself out in a store window. Somehow, after the crazy day I've had, my feet aren't the least bit sore. Head to toe, I feel sophisticated and fashionable—and ready to dig into dinner.
The next time you're facing a jam-packed schedule, try tackling your entire day wearing a single pair of shoes like UGG's Kari sandals. When you're in a rush and every minute counts, the last thing you want is to waste any precious time rethinking your footwear.

This Post Brought To You By UGG.