Why not spring into the warmer months as the very best you? To blossom into the finest, most fearless version of yourself, you have to embrace that truly unique spirit living within. We've partnered with UGG to bring you this list of pointers on how to do just that so you can inject some extra pep in your step every single day.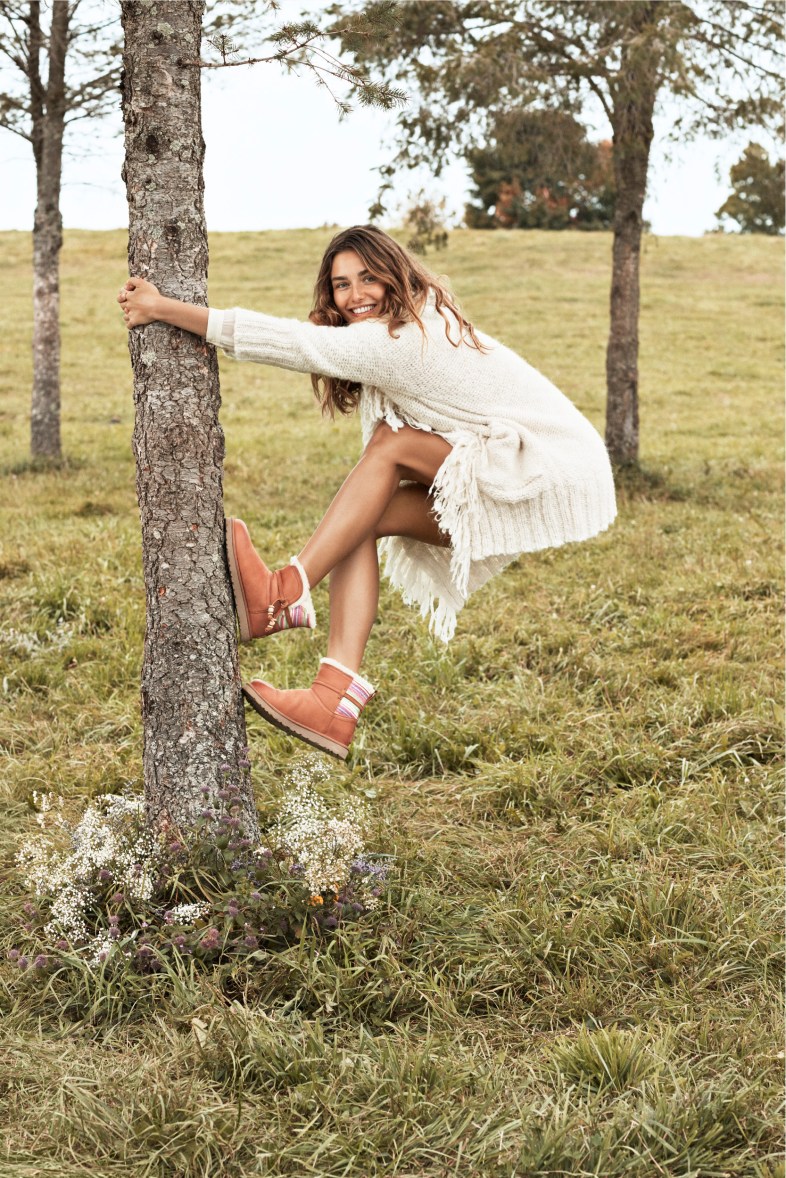 1. Look in the mirror and tell yourself you're awesome.
You don't need to rely on anyone but yourself to start the day off right—with a dose of positivity that will guide you from morning 'til night. All you need is a mirror, and a little faith in your own reflection. As you look into your own eyes, read an inspiring quote, list three of your best attributes, or lay out a plan for tackling the day ahead. Listen intently to the words that flow out of your mouth. Talking to yourself in an honest, heartfelt way will boost your self-confidence before you step out into the world. Just be careful not to exaggerate too much, because the person staring back at you will probably call you out for it.
2. Create a whole new look from your existing wardrobe.
When it comes to getting dressed, it's easy to fall into a comfortable routine of jeans, your favorite t-shirt, and sneakers. Spice things up by "shopping your closet" and experimenting with new ways to combine the clothes you already own. While you're at it, be sure to add a touch of flare—wear a scarf as a belt, or anchor an outfit that seems to demand flats with a cool pair of statement-making UGGs. When you commit to reworking your existing options into a whole new look, you get to leave the house feeling fresh without spending any money.
3. Break out into dance spontaneously.
Whenever you find yourself alone in an elevator or walking down a quiet stretch of street, take the opportunity to break out into dance. There's something incredibly freeing about letting loose and contorting your limbs into ridiculous positions when no one else is watching. Yes, you'll look a little fool temporarily. But you'll also end up smiling.
4. Make up a song and sing your heart out.
The next best thing to throwing a one-person dance party is belting out a song when no one else is around. Make up the words, or recite the lyrics to that musical you secretly adore. It doesn't matter if a few windows crack because you're that off-key. What's important is that you sing your face off—as if you're starring in Annie on Broadway, or taking the stage as your fierce, mysterious alter ego—and that you end up laughing, mostly because you're happy to be alive.
5. Plan a vacation or a big night out way ahead of time.
The magic of planning something special way in advance is that you get to anticipate the fun you'll have every single day leading up to the actual event. For a little extra pep, book a trip to look forward to or buy tickets to a concert way down the line. The calendar listing detailing the exciting occasion will sit there like a prize for months on end, feeding you the delicious juice of anticipation again and again.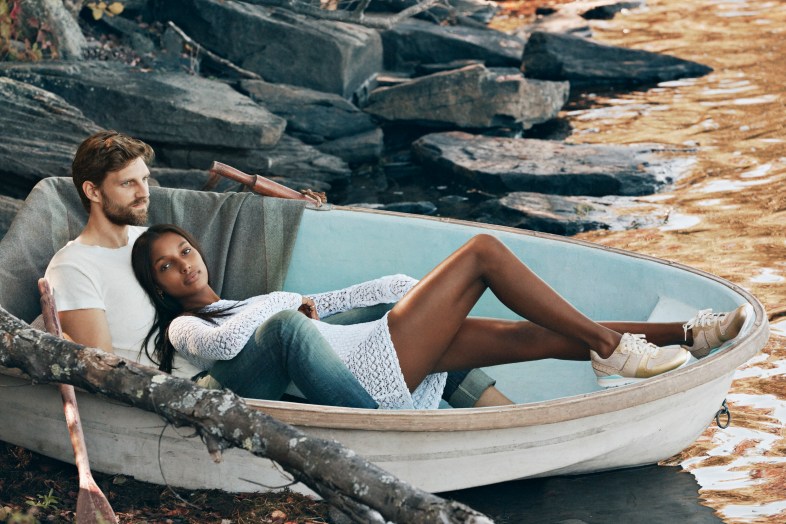 6. Do something nice for a total stranger.
Kindness is contagious. When you go out of your way to lift someone else's spirits, the gratitude they exude makes you feel better too. There's really no reason NOT to spread the wealth of good vibes. So help that blind person flag down a taxi, or tell that random stranger sitting across from you on the subway that they're looking especially fabulous in their UGG footwear. Simple but thoughtful gestures and compliments can go a long way in making someone else's day—and, by extension, yours.
7. Leave your phone at home (on purpose!) sometimes.
In this day and age, it's easy to forget that the outside world exists, let alone that it can be so enriching. Do yourself a favor and leave your phone behind on purpose once in a while. The beauty of disconnecting is that you'll inevitably come to re-appreciate the little things in life, like making eye contact with passersby and using all those spare minutes as you wait for the light to change to collect your thoughts instead of texting. Getting in touch with the inner you and the non-digital world will prove totally inspiring.

This Post Brought To You By UGG.